Water & Sanitation
Safe water, toilets and good hygiene so kids stay happy, healthy and ready to take on the world! 

WATER is the basis of life! And something all children have a right to.

We run developmental programmes in over 100 countries that provide kids with sustainable access to safe water, toilets and hand-washing facilities. And because we're already on the ground we're able to respond to their immediate water and sanitation needs when conflict or disaster strikes.


2

billion

2.4

billion

63.7

million
Innovative thinking is essential in creating longterm change for kids and making sure your donations are going the distance.

2.2 billion people currently lack access to safe drinking water - we're working on changing that number to zero by 2030. Every child and their family have the right to clean, safe water.

Building climate-resilient and locally maintained solar powered water systems around the world is just one of the ways we're pushing this goal forward.

In the climate-prone Garissa County, Kenya, continuous access to water means thriving crops and livestock, functioning health facilities and schools, and healthy kids amidst an ongoing drought!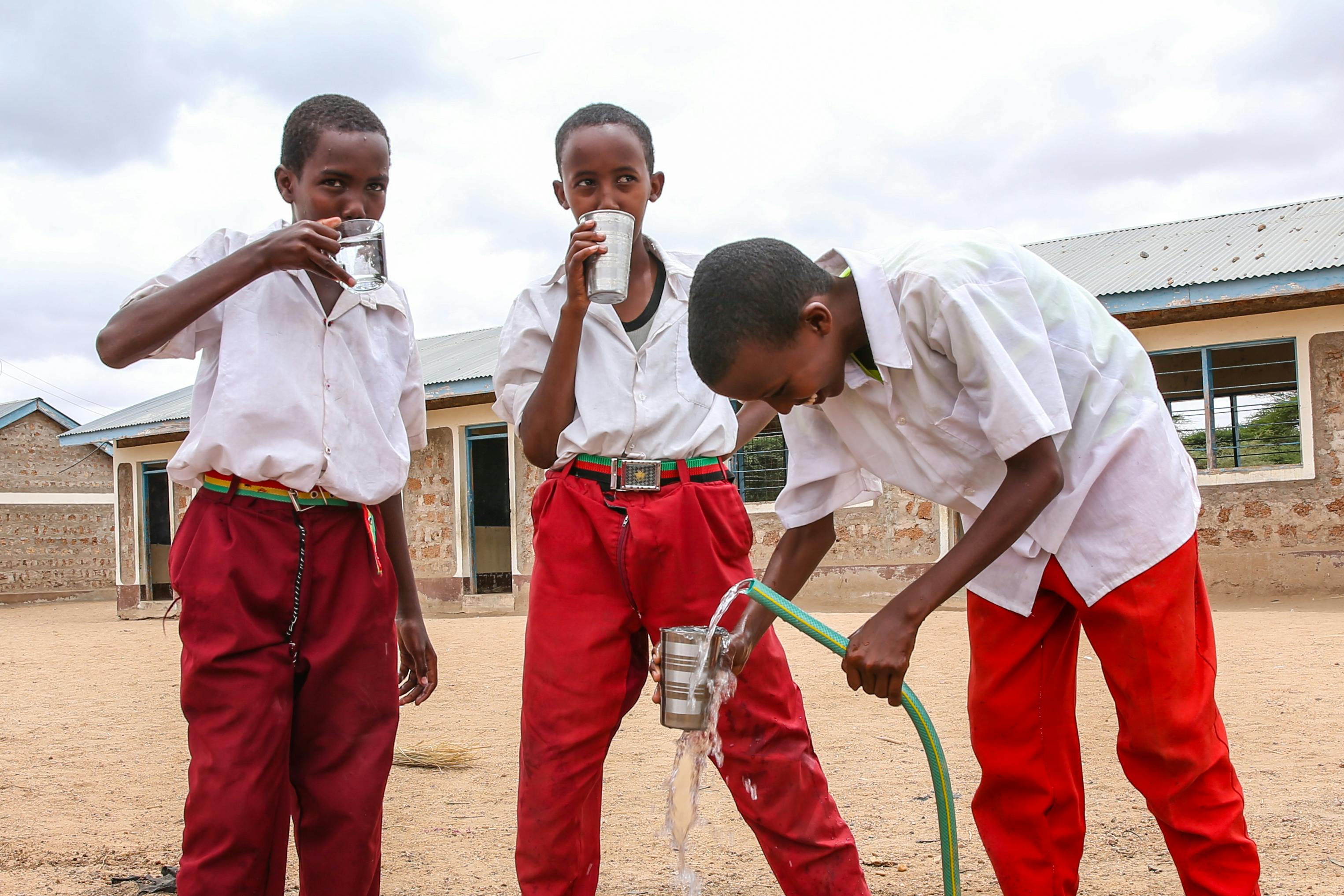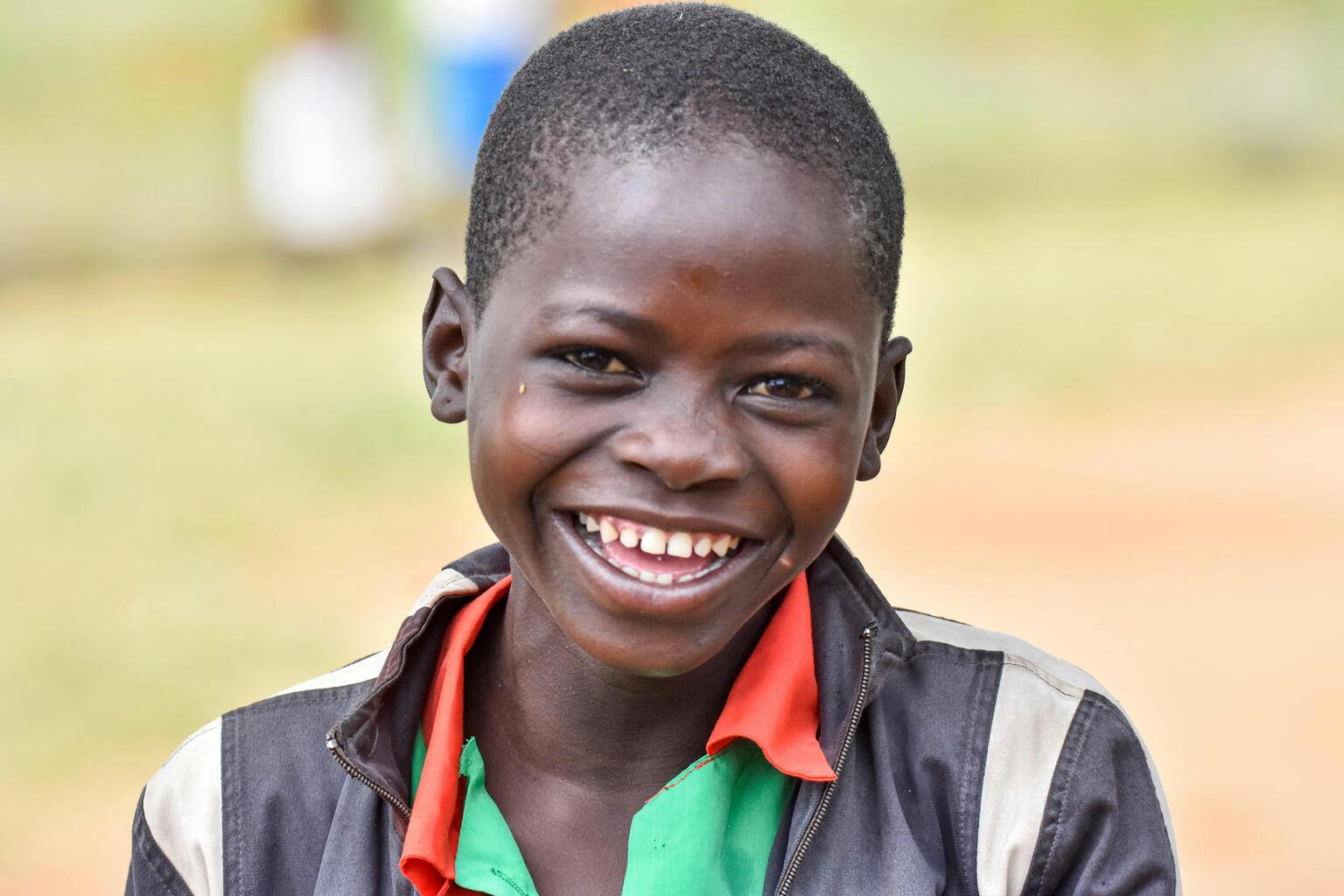 Empowering girls

with water!
Climate-smart water innovation is also helping us tackle the shortage of safe sanitation that half the global population experience! That's the power of water for girls like 10-year-old Shamim.

With access to water, washrooms and drainable toilets, she won't be forced to stay home again or need to walk long distances just to collect clean water.
Not all innovations need to be as big as solar. With safe running water the girls of Shamim's school can easily clean their washable sanitary pads.

Sometimes even the simplest of ideas can empower children!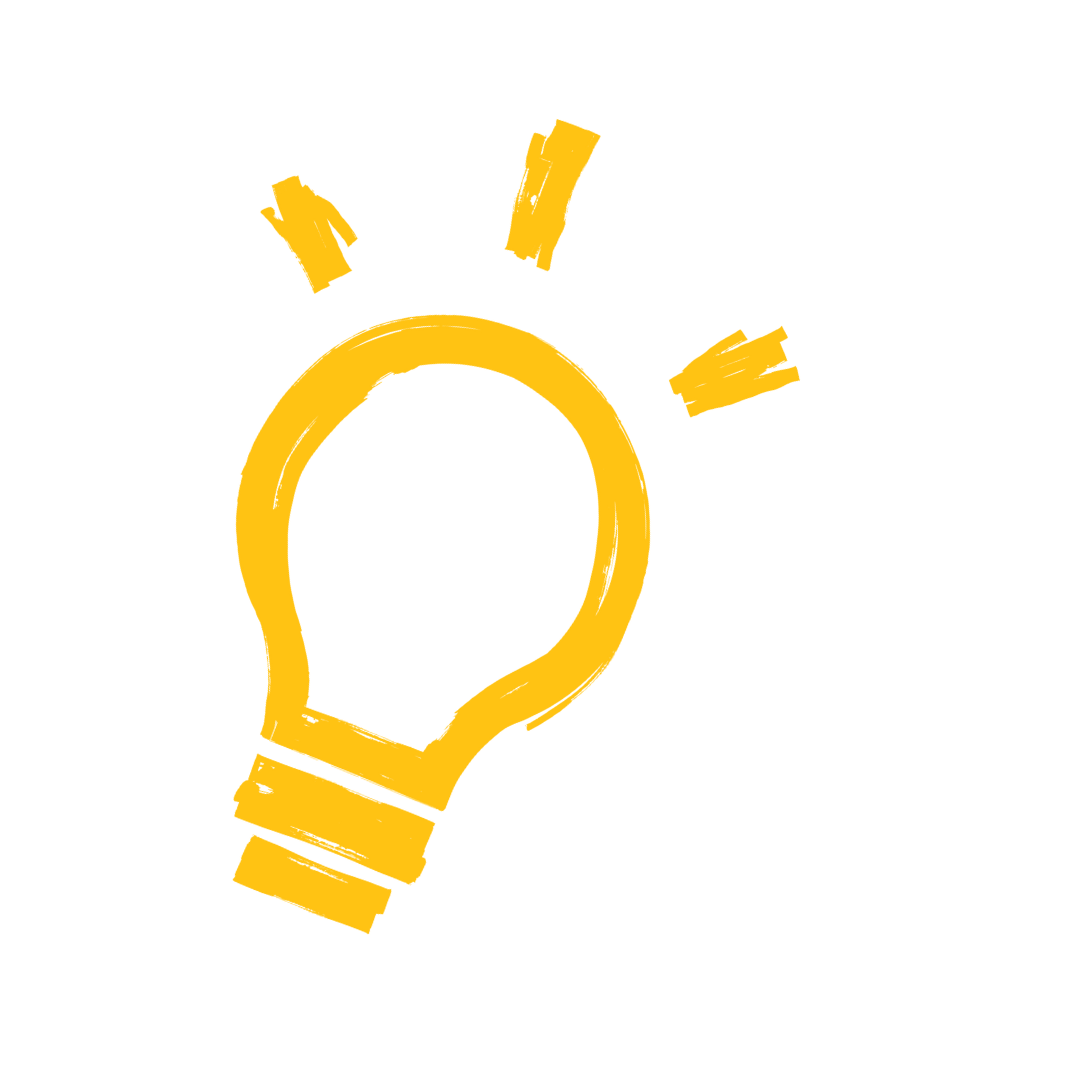 Water in
emergencies
During conflict and disaster, water facilities are often damaged or destroyed and water sources contaminated. That's where the support of amazing UNICEF donors comes in.
No matter the obstacles, donor support helps us respond to the immediate needs of over 300 emergencies every year with safe water and sanitation while also strengthening and building resilient systems and services so kids and their families are better prepared for the future.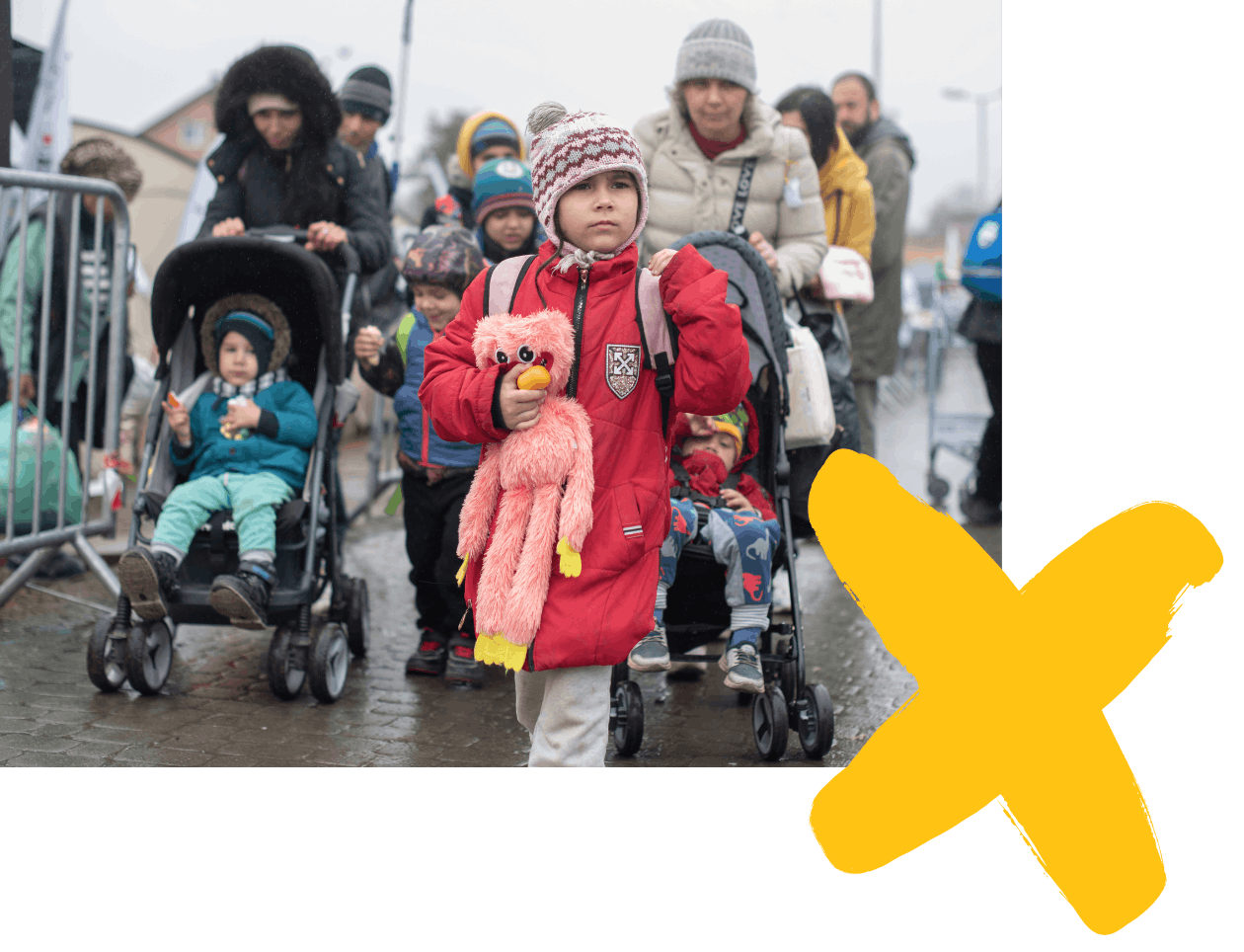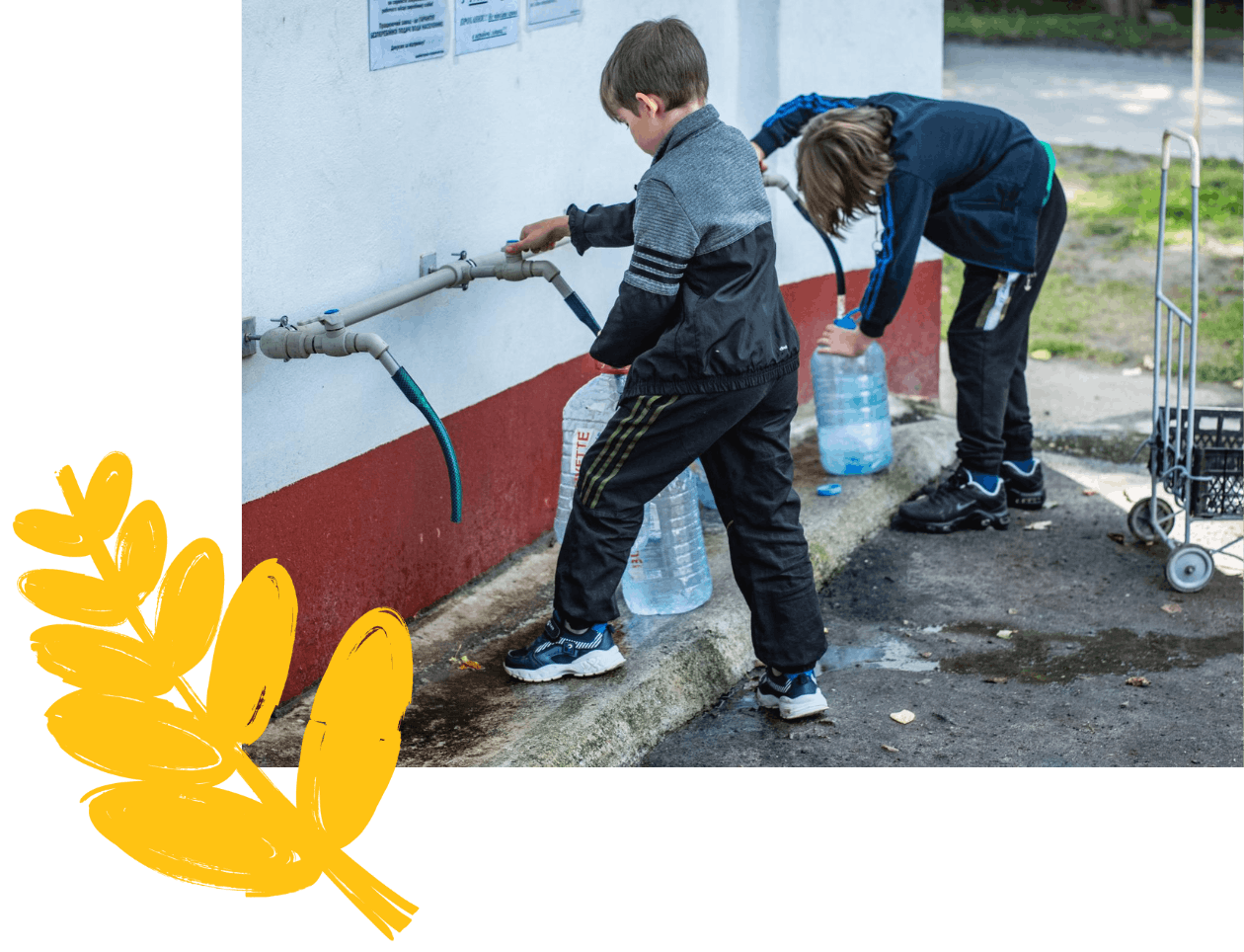 The war in Ukraine left millions of families in Mykolaiv without safe drinking water as a result of damaged water pipes. To ensure a protected and stable source of safe drinking water while these networks were repaired, UNICEF and partners set up a treatment plant to treat water from wells.

Now these communities are far less prone to preventable water-borne disease – one less thing to worry about amidst the ongoing fighting.


Since February 2022 more than 3.5 million people have been provided with access to safe drinking water in Ukraine.
Support our
emergency response!
Donate to the
Greatest Need
A regular donation to our rapid crisis response fund helps us be ready to act when a disaster hits, delivering life-saving supplies anywhere in the world, within 48 hours.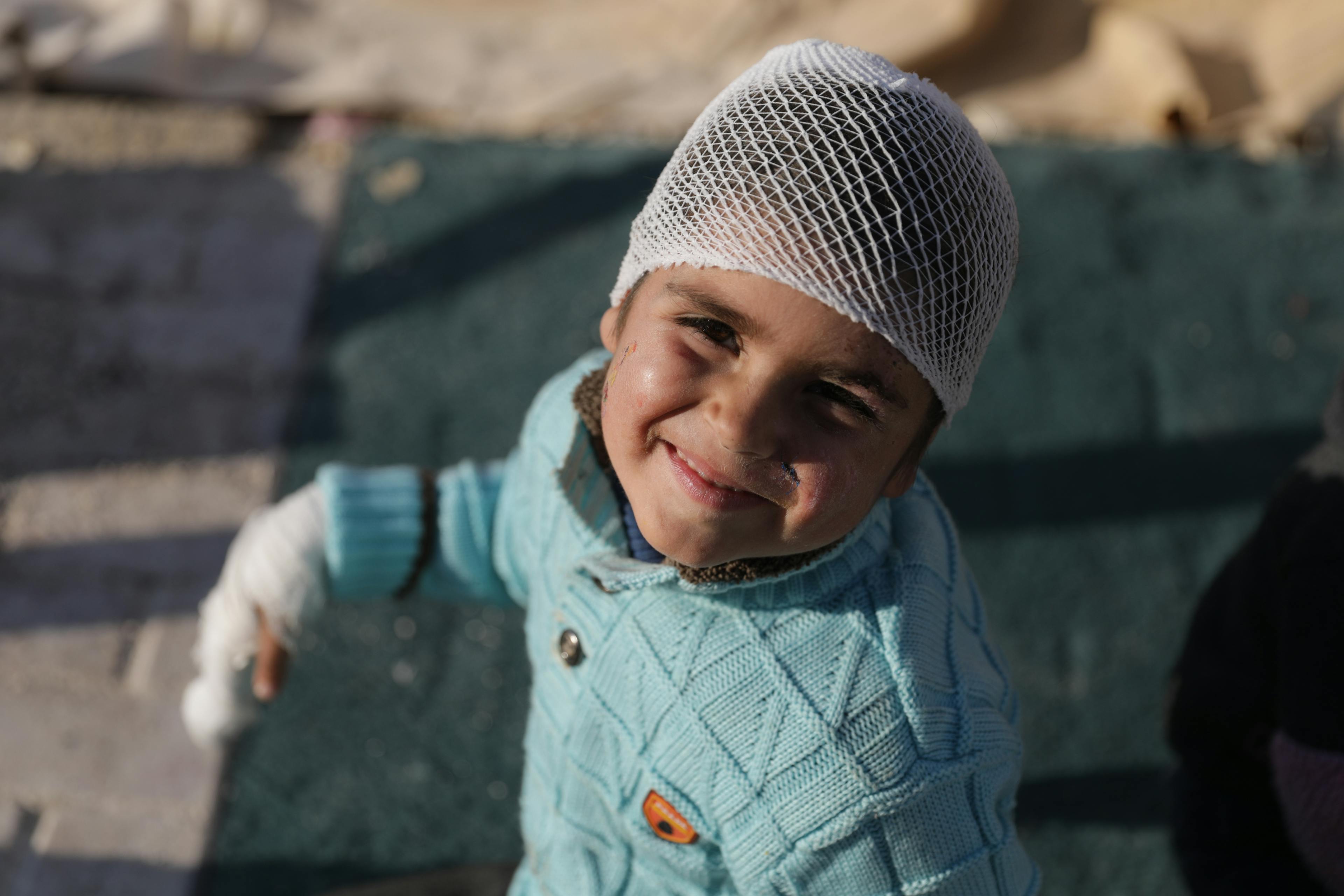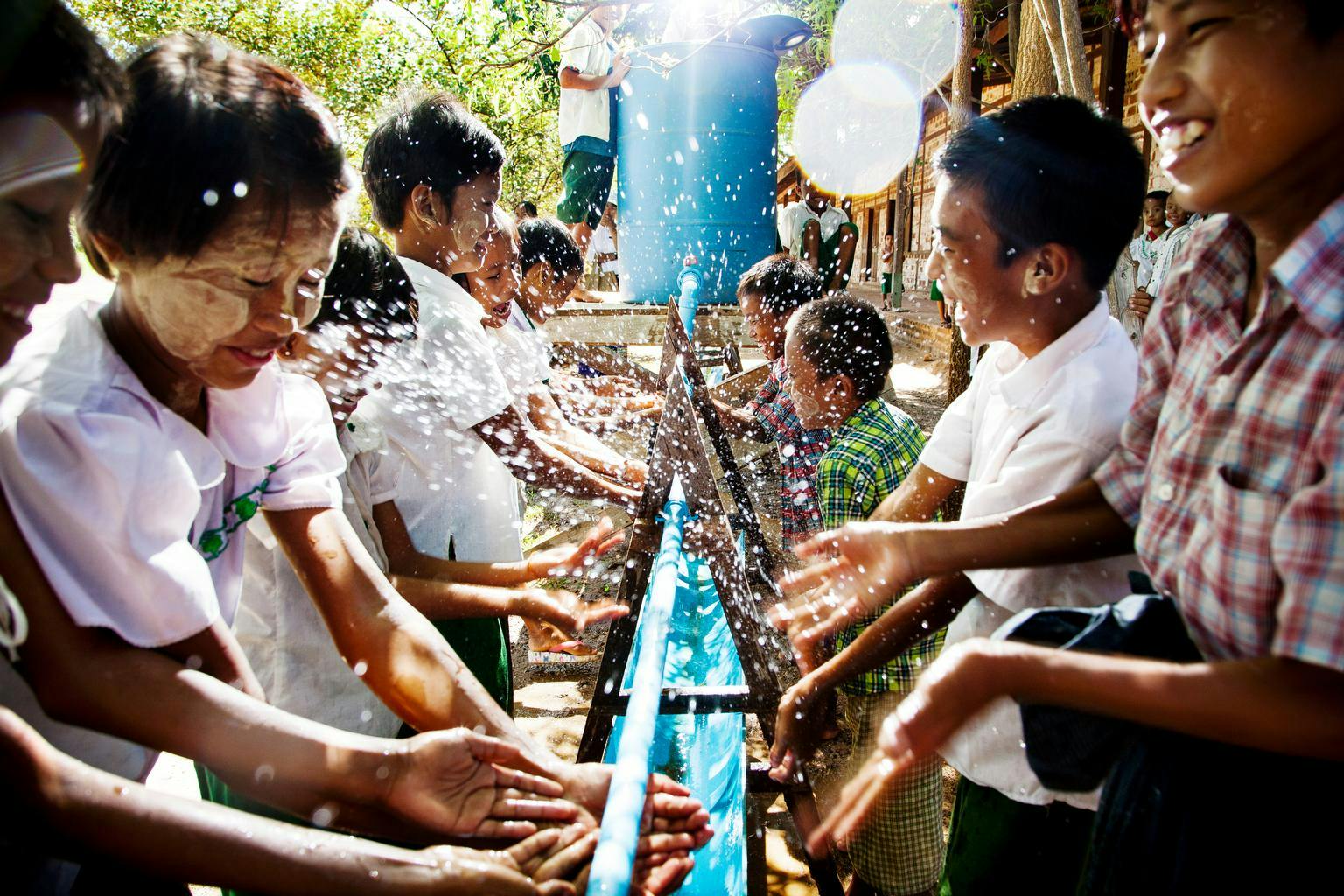 Simple & effective
hygiene for every child
3 billion people worldwide, including hundreds of millions of school kids, do not have access to safe hand-washing facilities with soap. But maybe the solution to such a big issue is something simple?

UNICEF's easy to construct and use group hand-washing stations is open-sourced so anyone can use, modify and share it – now kids all around the world can benefit from our design.

With COVID-19 shining a spotlight on the importance of hand hygiene, resourceful innovations like this can go a long way in helping us reduce the spread of disease and keep kids healthy!

Hear more stories about our
Water & Sanitation

work around the world!