Gravity-fed systems bring clean water to remote communities.
COVID-19 put a spotlight on the challenges of the lack of access to safe water resources for regular handwashing in many rural or hard-to-reach communities. In the Kameng Community in the Western Highlands Province of Papua New Guinea, families and kids had to venture down to deep valleys or climb steep mountain tops to reach clean water. The gruelling effort made water a scarce resource in the community.

Without clean water, for hygiene and sanitation, many communities like Kameng are left vulnerable to the spread of disease and viruses. They're also more at risk of being infected by water-related diseases like typhoid, cholera, and dengue from swallowing contaminated water.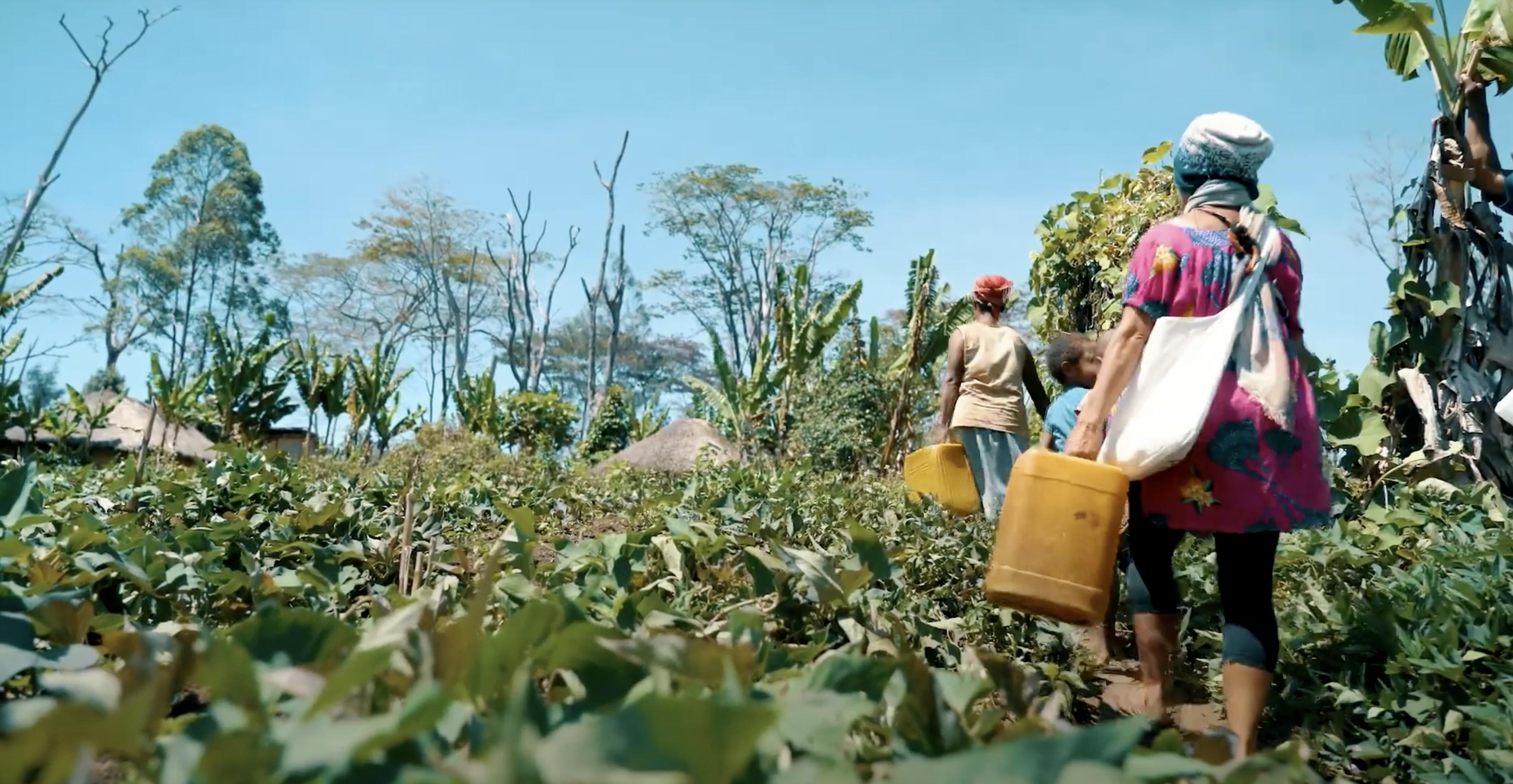 Fortunately, Kameng is one of 20 hard-to-reach communities that have benefited from the Klinpela Komuniti Projek. Supported by the European Union and implemented by UNICEF across four PNG districts it has brought safe water to over 10,000 people using gravity-fed systems. These systems use gravity to transport water from the source to the community through a pipe network.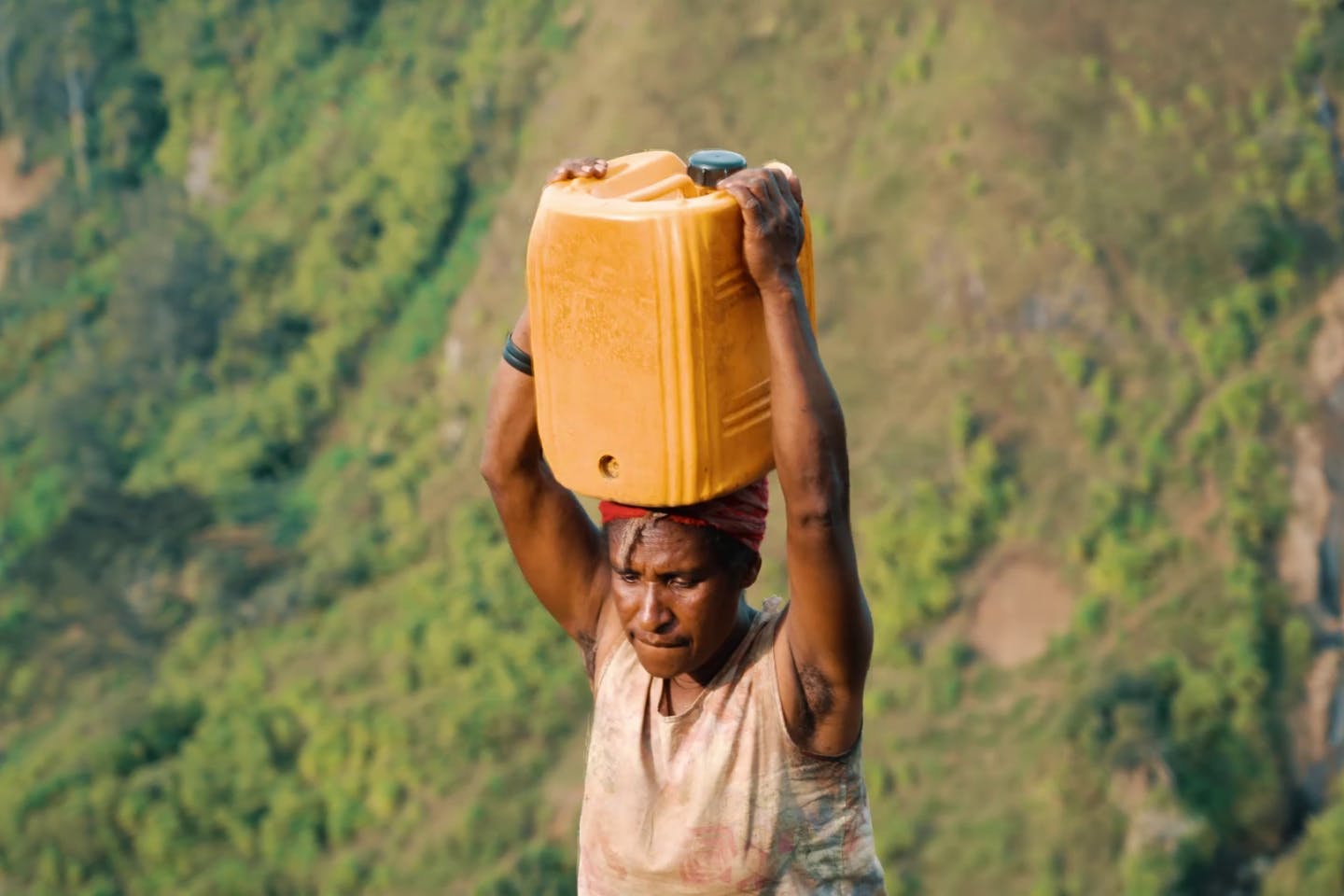 UNICEF/PNG/2022
"Bringing water to our homes was a backbreaking effort," says Ruth Data, who takes care of her family in the village.  "And because most times we rarely had much of it, we mainly used it for drinking, cooking, and for some cleaning. Often times we didn't have enough water to go around for many other needs such as regular handwashing."  

The community had two small, unprotected spring wells where villagers, mainly women, and children, fetched water for household use after a long steep descent down the valley to bring the precious commodity back home.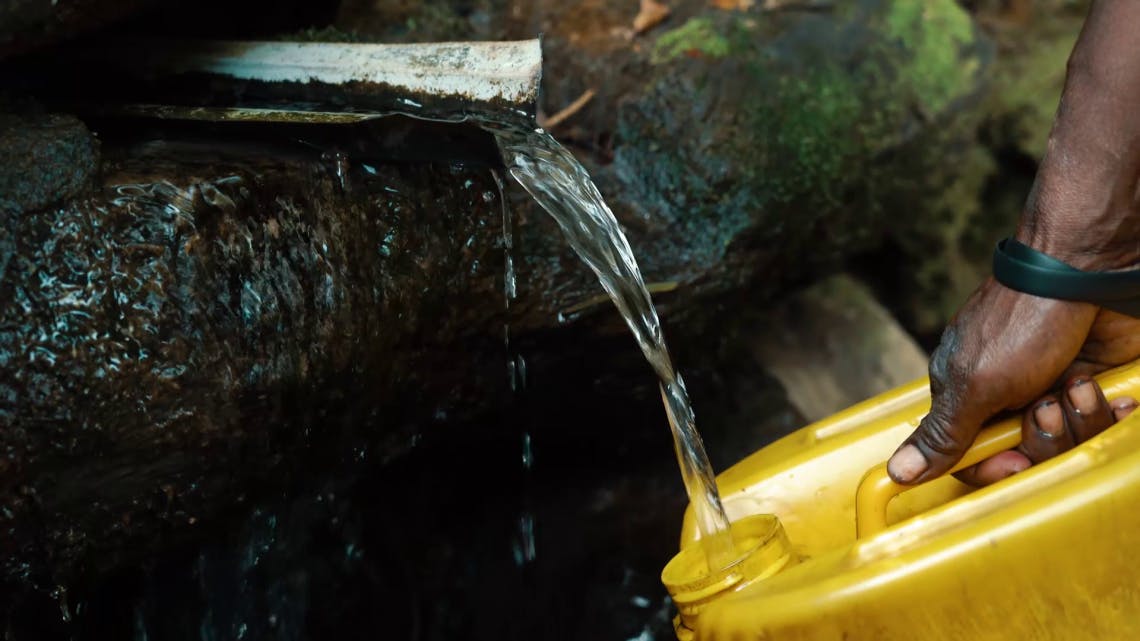 UNICEF/PNG/2022
One of the two unprotected spring wells in Kameng from which the community used to get their water.



The Klinpela Kommuniti Projek, has lifted the heavy burden of spending hours every day fetching water. And now more water is available to support household chores such as cooking, handwashing, bathing, and washing with enough to spare for other hygiene needs such as regular handwashing.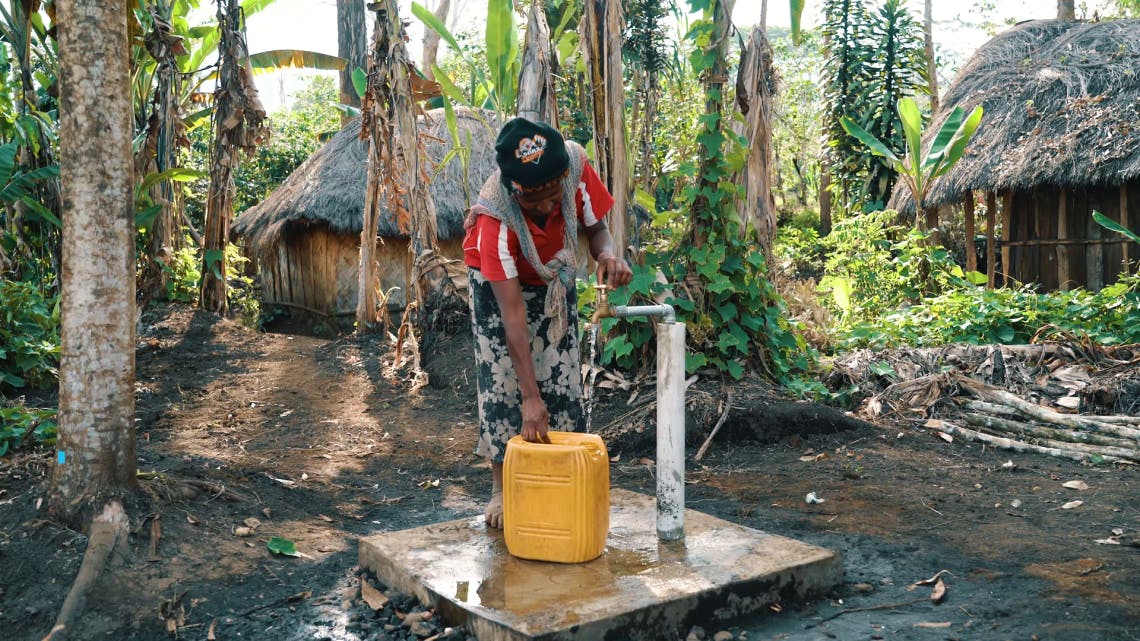 UNICEF_PNG_2022
A woman drawing clean water from one of the new 14 community gravity-fed waterpoints. The waterpoints are closer to people's home and provide running water for 24 hours every day.



A total of 14 water points were constructed in the community that provides water from a mountaintop source. Safe water is now nearer to most households including the Kameng Primary School.  

Before these water points were installed, most of the school's 600 students used to have to walk down the valley, half a kilometre away, for drinking water at one of the community's two unprotected spring wells.   

"We now have constant running water and don't have to worry that water from the tank will run out, especially during the dry season," says Kameng Primary School Deputy Head Teacher, Mayverlyne Witi.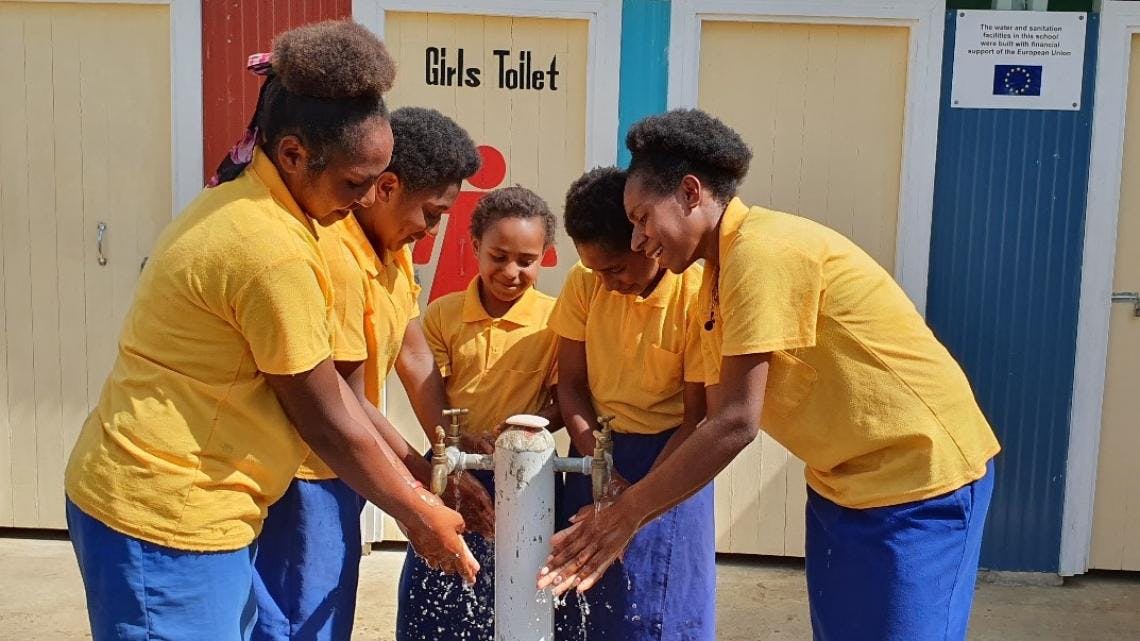 UNICEF_PNG_2022
Donate to the Greatest Need
Support

our emergency response!
A regular donation to our rapid crisis response fund helps us be ready to act when a disaster hits, delivering life-saving supplies anywhere in the world, within 48 hours.  

Help give kids hope for a better future!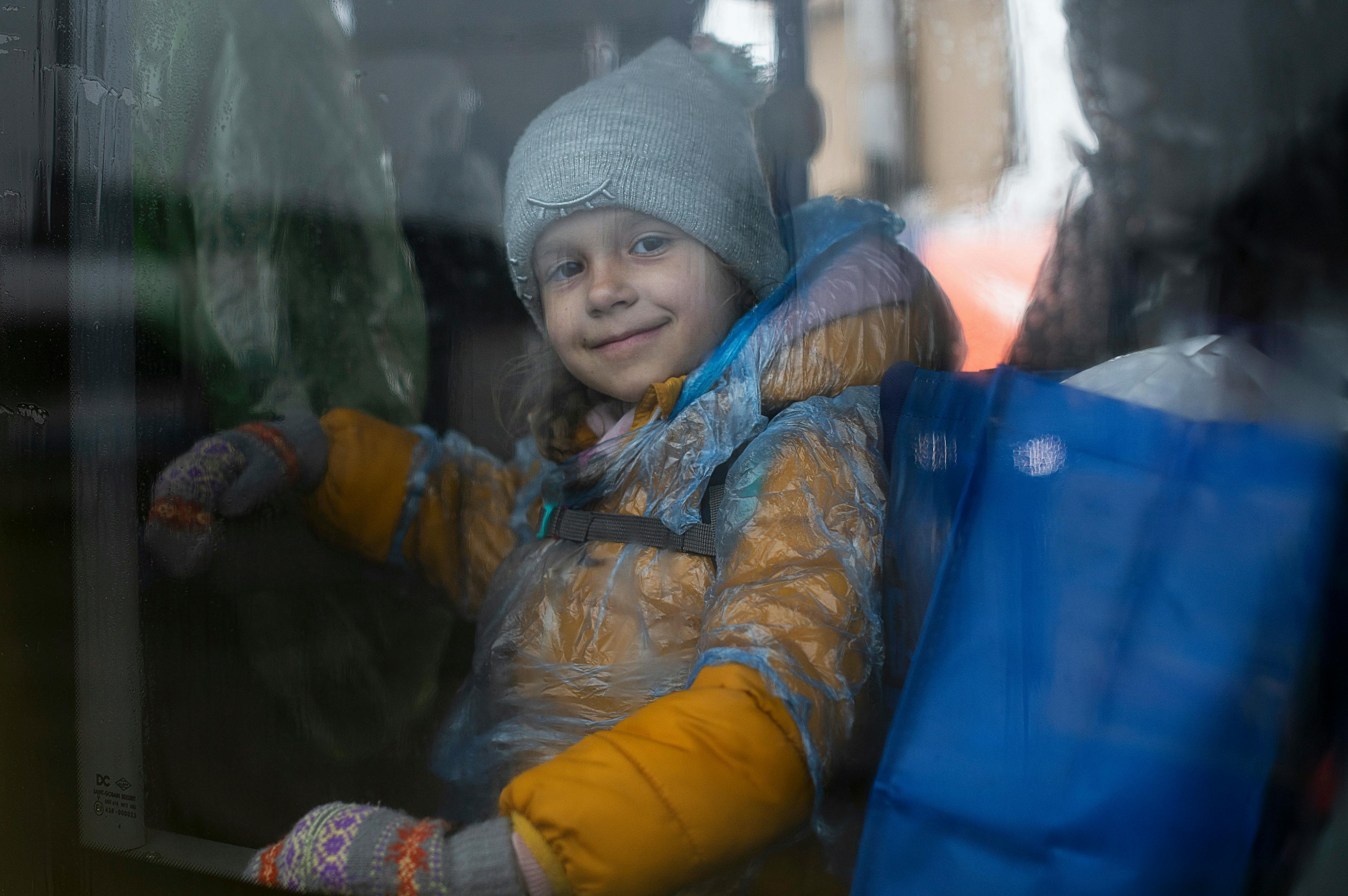 UN0624240