Tackling the
root causes

of malnutrition
Tackling the root causes of malnutrition

Preventing, Detecting, and Treating Malnutrition: A three-part series about UNICEF's integrated approach to the global children's malnutrition crisis.
When children have access to healthy, nutritious food, they're better able to grow, learn, and play while also building resilience for when disaster hits. But when kids don't have the basics, they can become malnourished, which can become a serious and even life-threatening issue.
Malnutrition affects millions of children around the world - especially in countries affected by conflict, climate, or other emergencies. To mitigate this, UNICEF runs nutrition programmes in 130 countries, where we take an integrated approach through prevention, detection, and treatment of severe acute malnutrition.
In the first of this three-part series, we'll explore the proven ways to prevent malnutrition before it happens and safeguard the health and wellbeing of children.
Improving access to
clean water
It's estimated that 50% of global malnutrition can be put down to inadequate access to minimum water, hygiene, and sanitation.

"No matter how much food a malnourished child eats, he or she will not get better if the water they are drinking is not safe," says Manuel Fontaine, UNICEF Director of Emergency Programmes.

In an emergency, clean water is the first line of defense against illness. Contaminated water can become breeding grounds for waterborne diseases like cholera, dysentery, and typhoid. By having access to clean water, we can prevent the spread of these diseases.

This is why UNICEF provides urgent access to clean water when kids and families are impacted by conflict, climate, and natural disasters.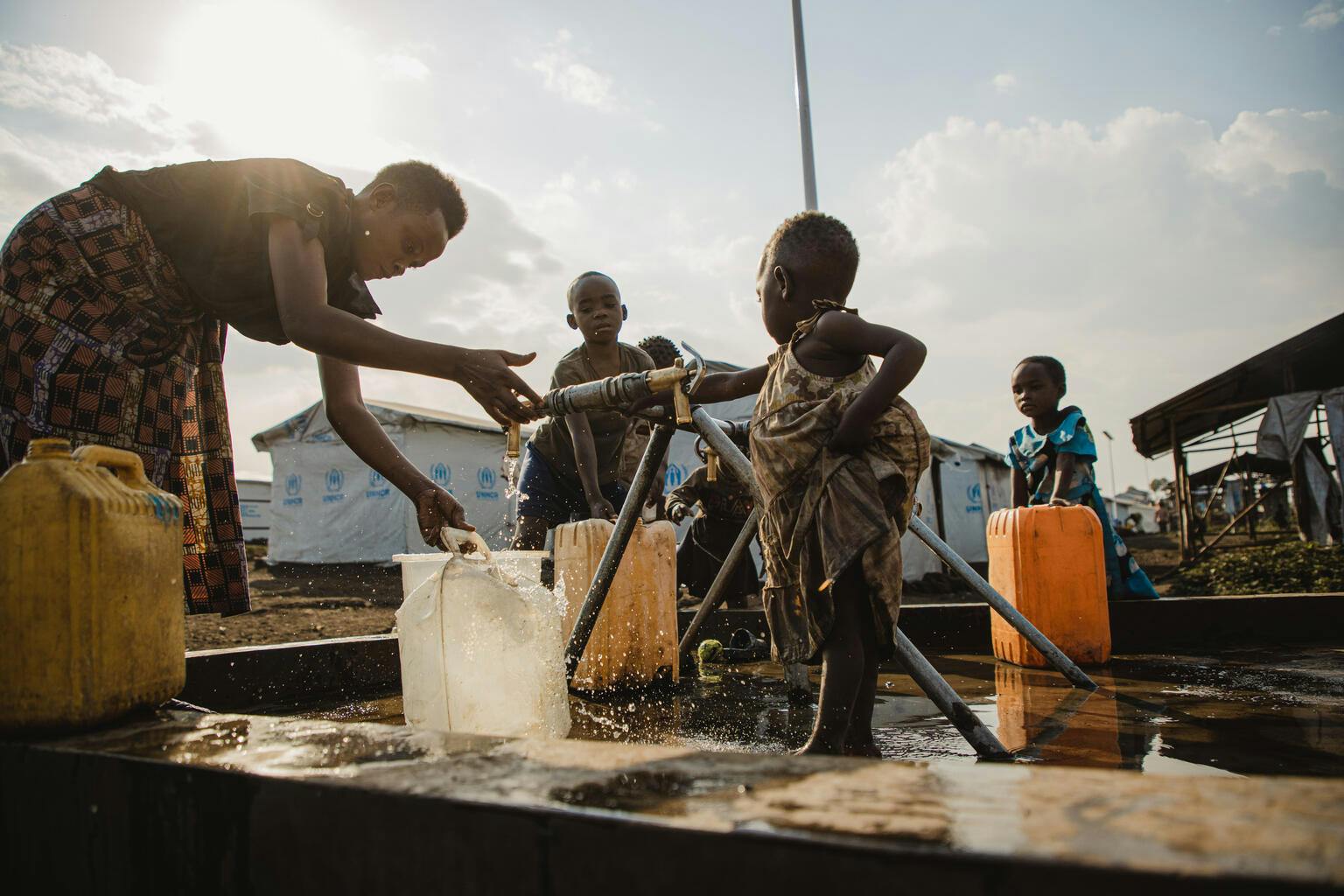 On the outskirts of Goma, new pumps and five kilometres of water lines have been installed to bring drinkable water from the local grid to camps where displaced families are currently staying.
Food
security
Year-round access to water is not just critical for drinking and cleaning. It also plays a major role in growing crops and keeping stock animals healthy.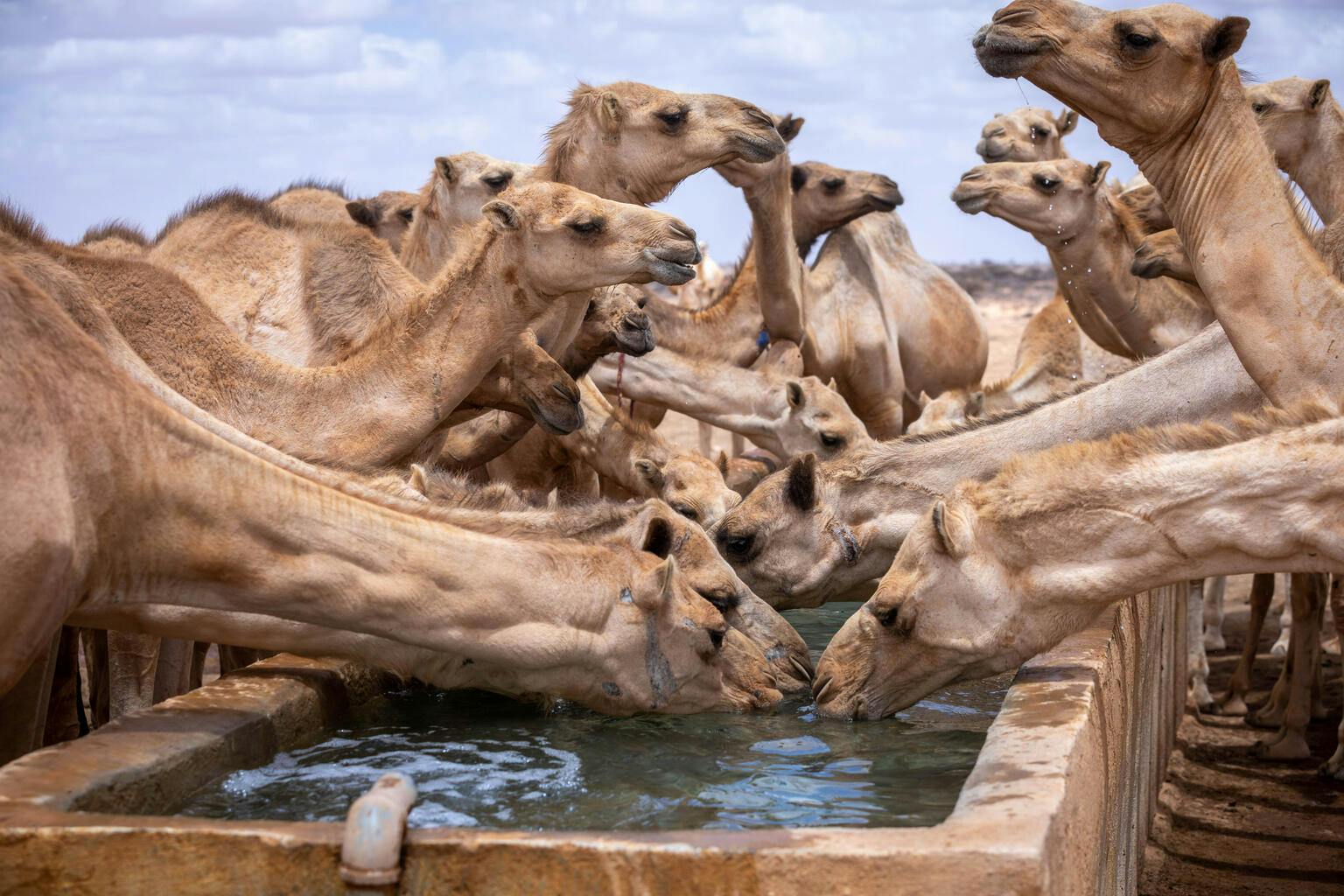 UN0635410
Around 18,000 people and 3,000 children and their livestock have sustainable water at this local community in Somalia thanks to once of UNICEF's climate resilient boreholes that are powered by solar panels.
Improving food security requires a holistic and coordinated approach involving local communities, governments, and aid agencies to support.

With over 77 years of experience, UNICEF tailors our nutrition programmes to the specific needs in regions.

In the sun-drenched fields of Chikando Chipata in Eastern Zambia women spend their day planting and harvesting crops in the fields. It's hard work—but the smiles on their faces are because they know they have enough food to feed their families and children. 

They're a part of the local Women's Farming Cooperative where they farm animals and grow sunflowers, maize, and a variety of fresh vegetables to feed their children and community. The group was established as part of a global Scaling Up Nutrition (SUN) programme—supported by UNICEF and adopted in 60 countries. It was launched in response to reducing the high cases of stunting and malnutrition in children around the world.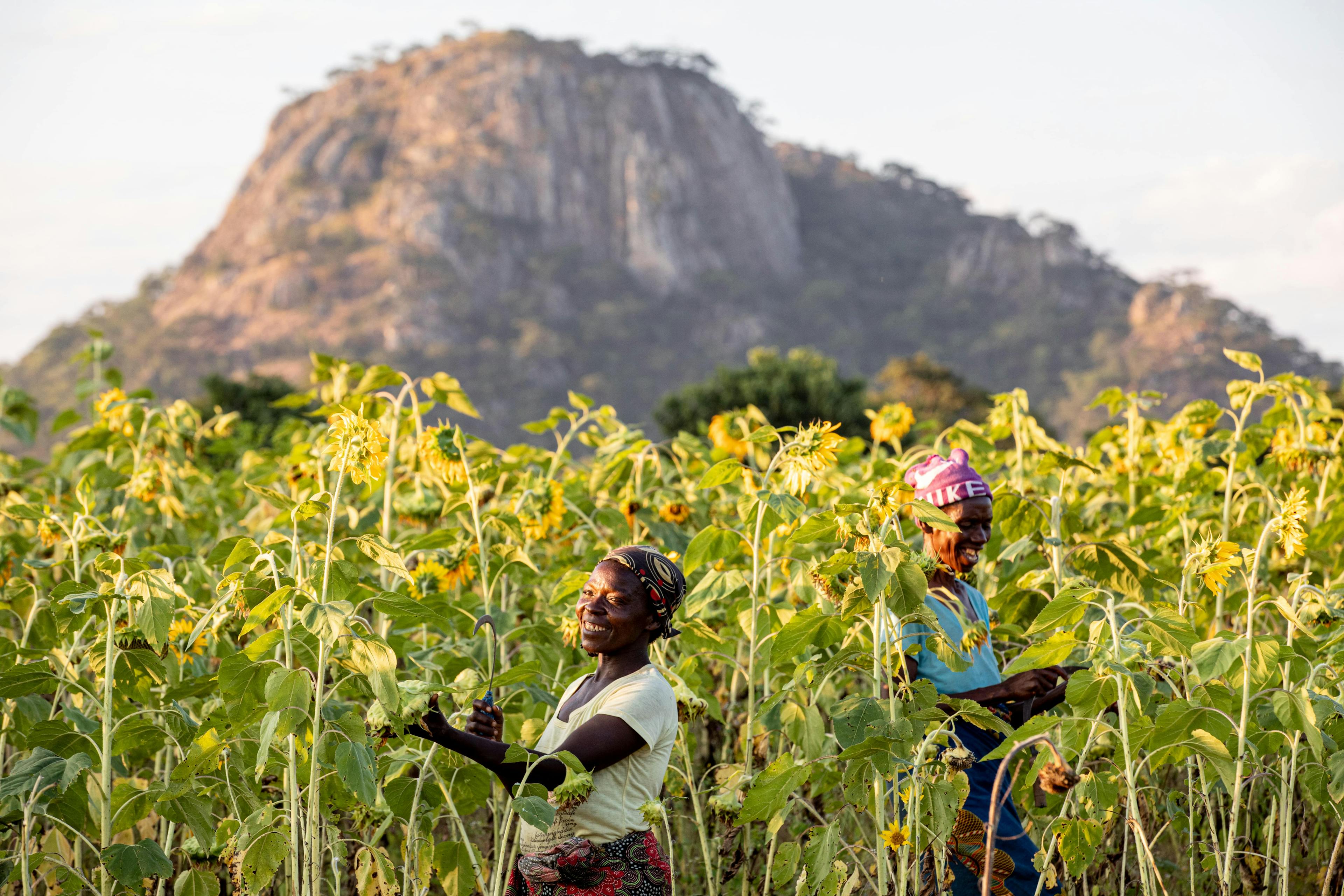 UN0663897
To provide a safety net for families, UNICEF also provides cash transfers as an effective way for parents to manage the nutritional needs of their children.

In Zambia, cash transfers contributed towards farmland increasing by 36%, which in turn led to a similar increase in food production.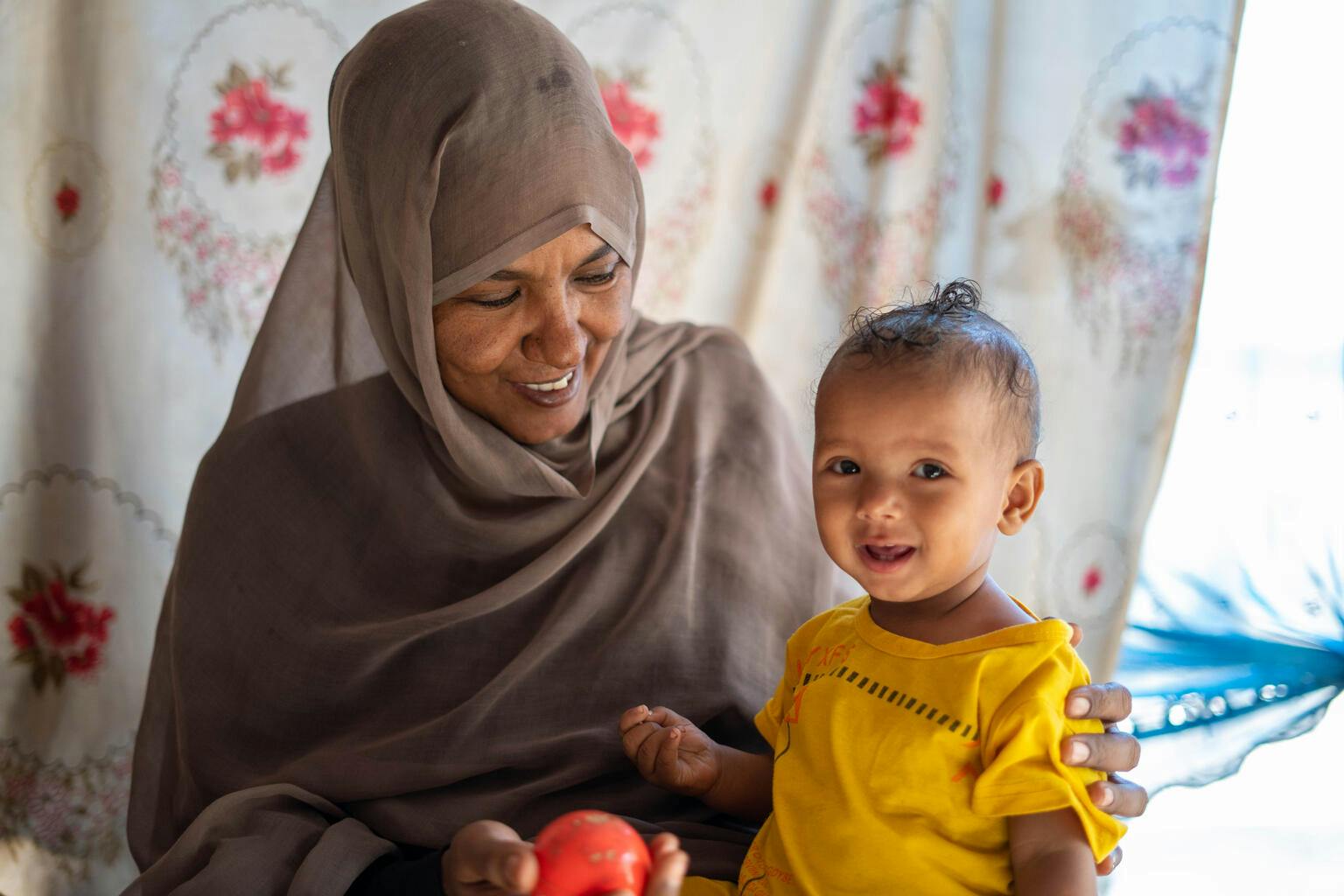 UN0791880
Thanks to cash transfers while Sabna was pregnant, she was able to purchase healthy food and grow her own vegetables for her and her child's future.
When families have access to more money, they can also pay for things like healthcare, buying nutritious food, or sending their kids to school. These things can lead to kids being better-off in the long-term and hopefully break the poverty cycle.
Maternal and Child
Nutrition and Healthcare
Good nutrition starts before birth and continues well through the stages of a child's life. To ensure this, UNICEF supports the provision of healthcare for mothers and children, and supports positive nutrition practices. This sets the foundation for healthy growth and development in kids - reducing the risk of malnutrition and its associated consequences.
Shahan Momina holds her three-month old son, Zein, at a UNICEF -supported health and nutrition centre in Rural Damascus, Syria. Momina visited the UNICEF -supported centre to check-up on her son who had diarrhoea. Momina was helped with support to speed up Zein's recovery and also regain her confidence to breastfeed again.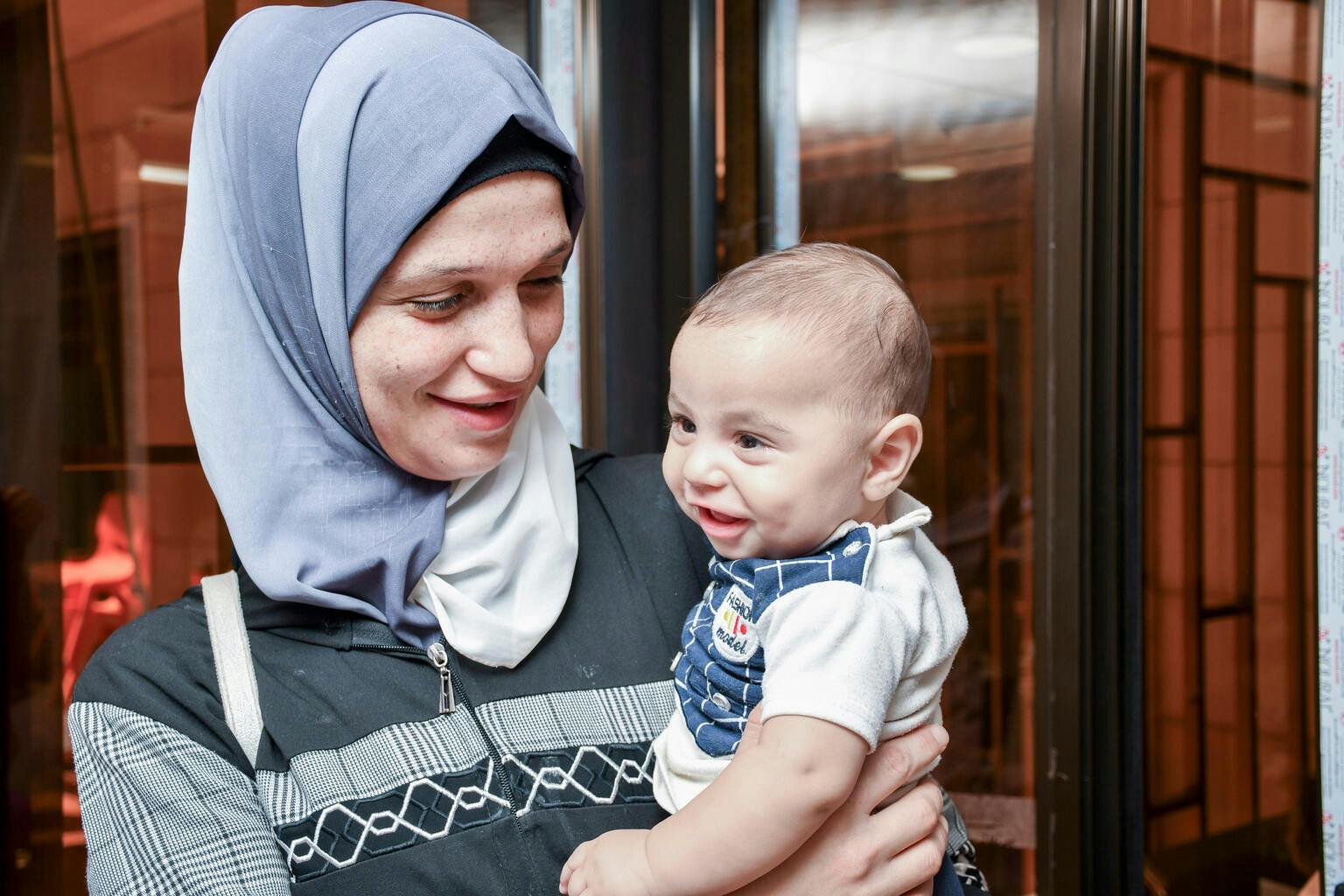 UNI422594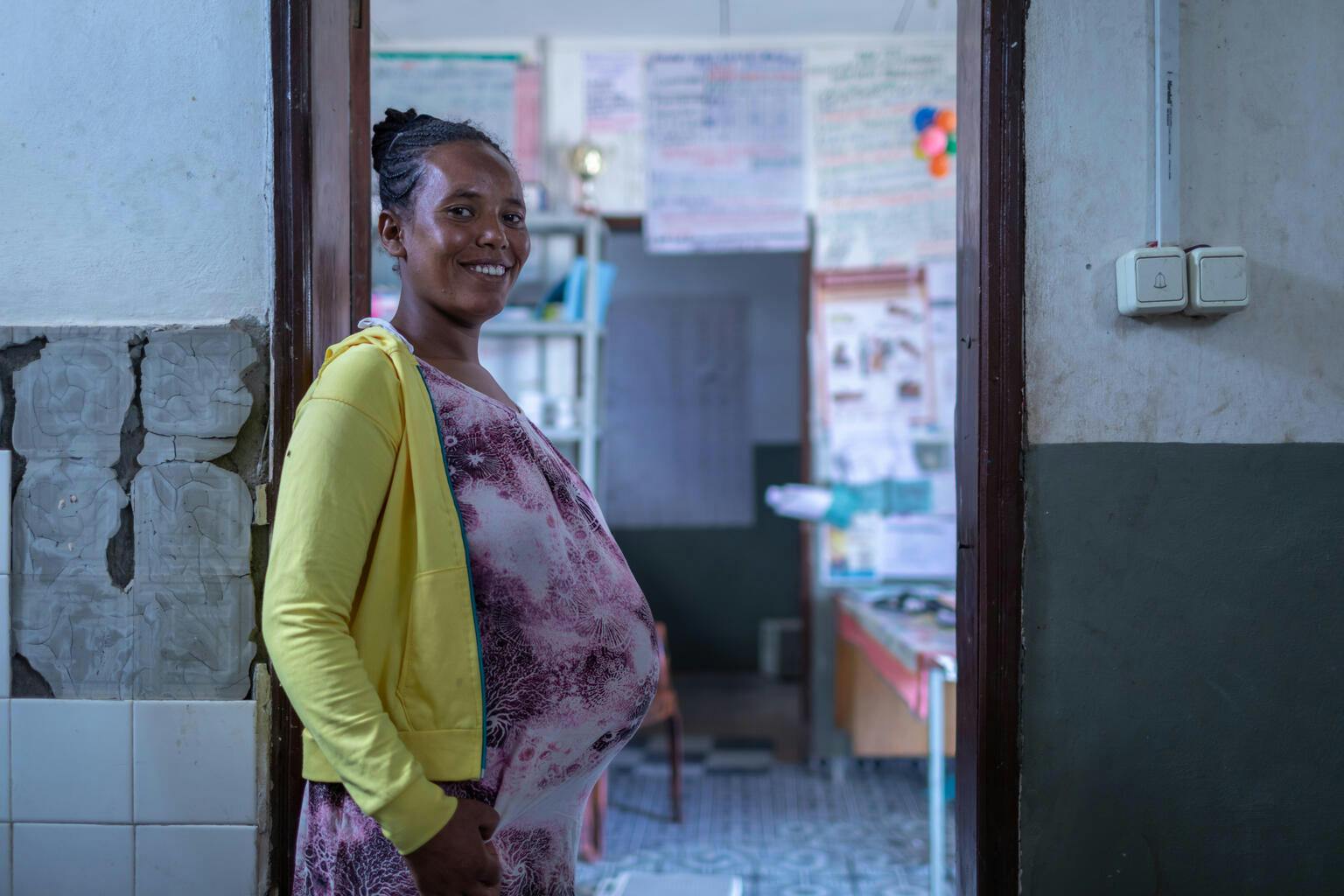 UN0792405

Healthy mothers mean healthy babies – UNICEF ensures that expectant mothers receive the adequate nutrition and care during and after their pregnancy.  

Birke Mulugeta was prescribed with Multiple Micronutrient Supplements (MMS) by UNICEF to boost the health for mother and child.

"Before I started I felt tired, weak and and had blurred vision. After starting MMS, within a week, all symptoms vanished. MMS has over 15 vitamins and minerals and is good for me and my baby. I can feel it kicking in my belly right now, so the baby must be healthy!"
Another critical way to protect babies from illness is through routine immunisation programmes. UNICEF is the largest buyer of vaccines in the world. We work on a global, country and community level to supply, distribute, and immunise half of the world's kids under five every year. Without routine immunisations and vaccines, kids would suffer from severe and preventable diseases.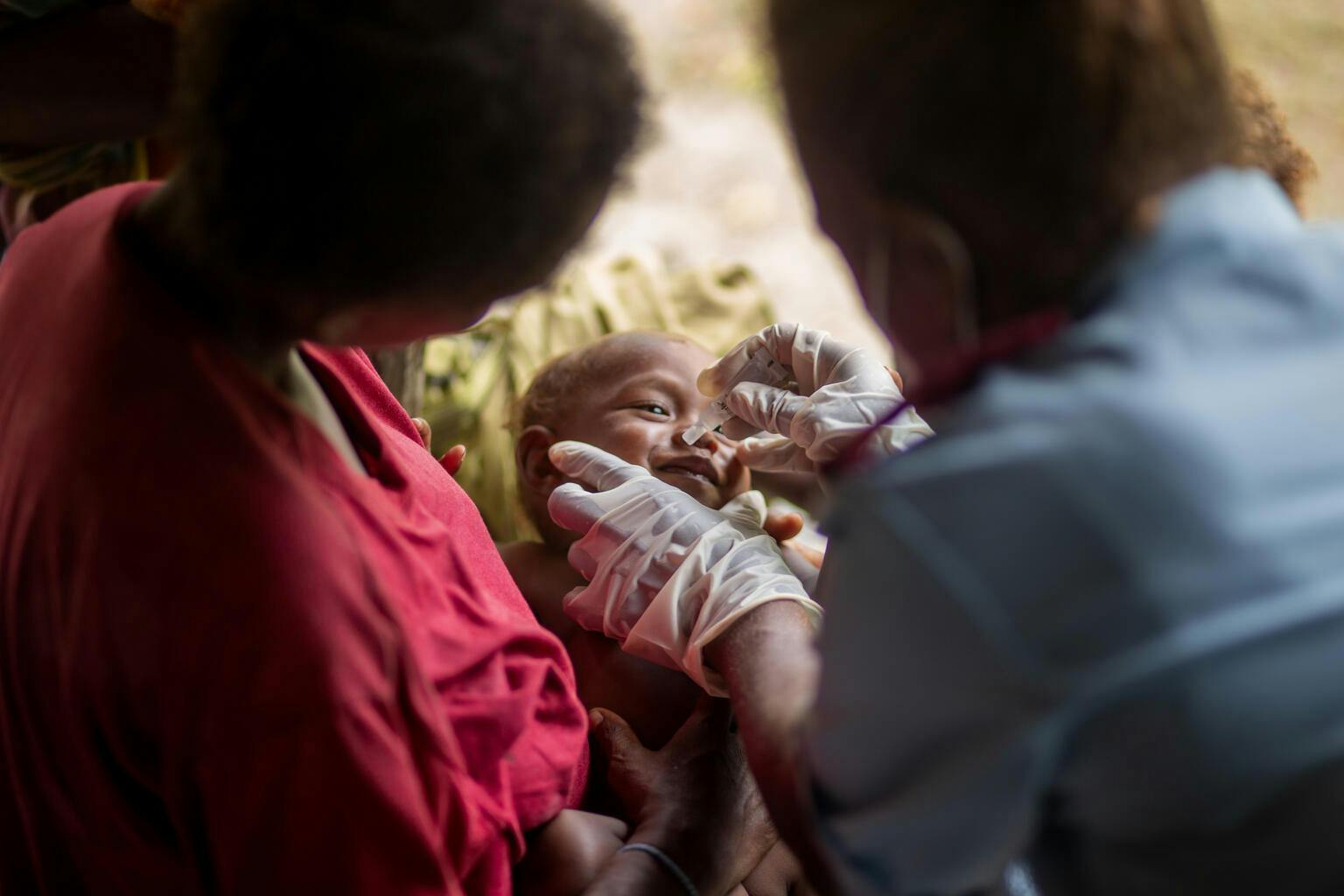 UNI412966
Little Peter is comforted by his mother, Senovevo, while Nurse Rosemary Raikekeni provides him with a dose of rotavirus vaccine in East Guadalcanal, Solomon Islands. The most common symptoms of rotavirus are severe watery diarrhea, vomiting, fever, abdominal pain, and can last several days. 
We must keep
scaling up and investing

in local solutions

By investing in proper nutrition for children, we can break the cycle of malnutrition and provide a brighter future for the next generation.

Preventing malnutrition is no easy task, and unfortunately there'll always be children who might not be getting what's needed to stay healthy and nourished. Which is why in the next installment, we'll continue this deep dive and show you the importance of detecting malnutrition early, and the ways UNICEF does this around the world in order to intervene and save lives.
Donate to our
Global Malnutrition Crisis

appeal
THERE'S
NO TIME TO WASTE

FOR KIDS!
People often ask what the climate crisis is going to look like. It's already happening. Every single minute of every hour of every day, a child is admitted for life-threatening, severe acute malnutrition.
Help us reach more children in desperate need – providing them with therapeutic food, safe drinking water and medicines.