Initiatives helping to end world hunger.


In the sun-drenched fields of Chikando Chipata in Eastern Zambia women spend their day planting and harvesting crops in the fields. It's hard work—but the smiles on their faces are because they know they have enough food to feed their families and children.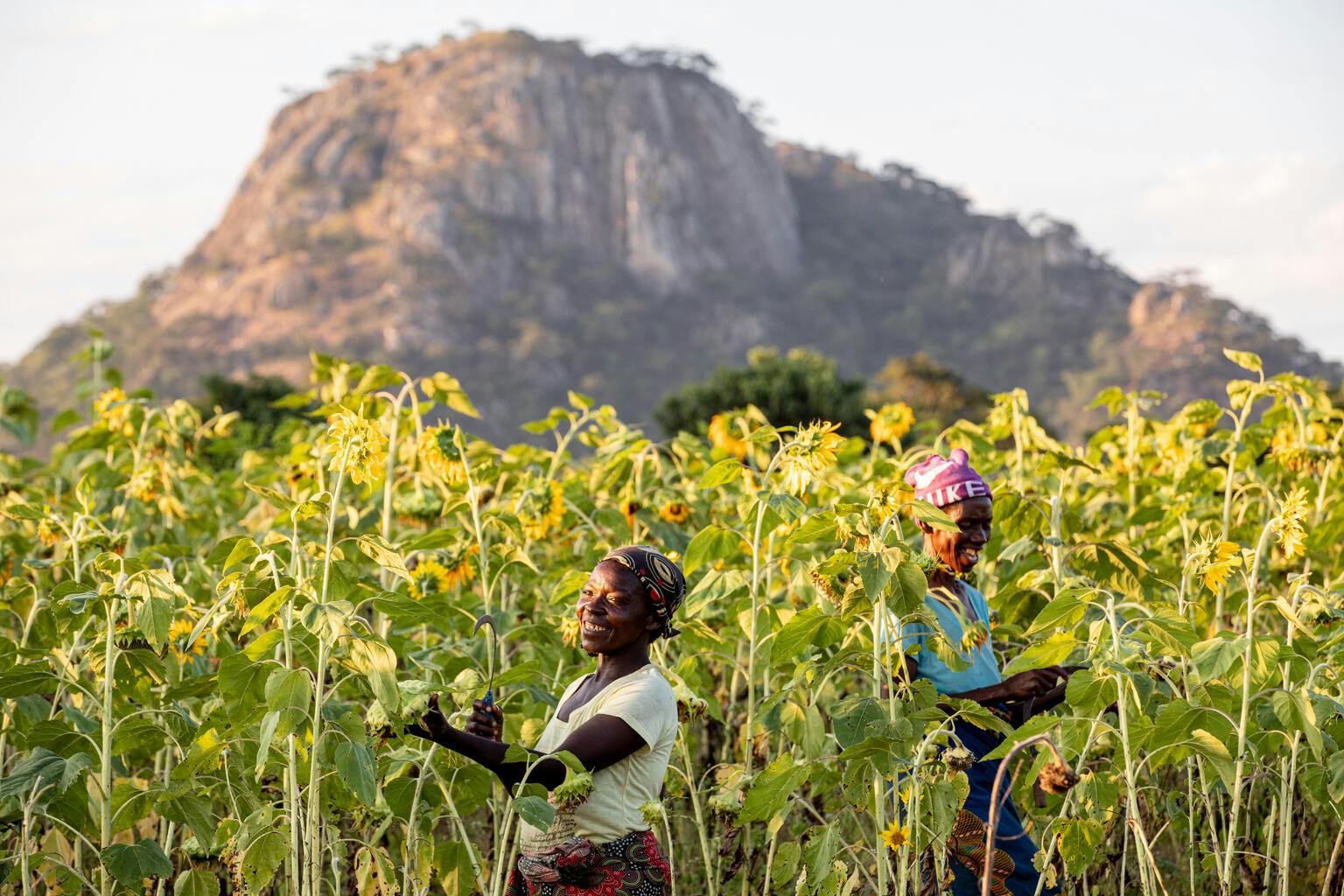 UN0663897
Women are said to make up more than 70 per cent of the agricultural labour force in Zambia and are usually primary caregivers, so they play a critical role in enhancing food security and nutrition.
The SUN Programme
They're a part of the local Women's Farming Cooperative where they farm animals and grow sunflowers, maize, and a variety of fresh vegetables to feed their children and community. The group was established as part of a global Scaling Up Nutrition (SUN) programme—supported by UNICEF and adopted in 60 countries. It was launched in response to reducing the high cases of stunting and malnutrition in children around the world. 
What is stunting?
Stunting is a result of chronic malnutrition and growth failure in the first 1000 days of a child's life—that's from pregnancy through to their second birthday. It's irreversible and affects children's physical and cognitive growth for the rest of their lives. In Zambia, 35% of children are stunted at five years old, the third highest rate of stunting in the southern Africa region.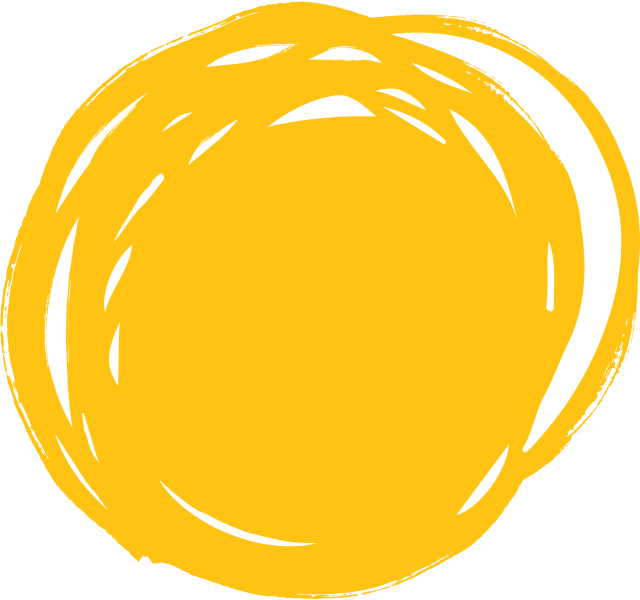 Women in the Farming Cooperative being taught keyhole farming. A sustainable method efficient for food production in hot climates.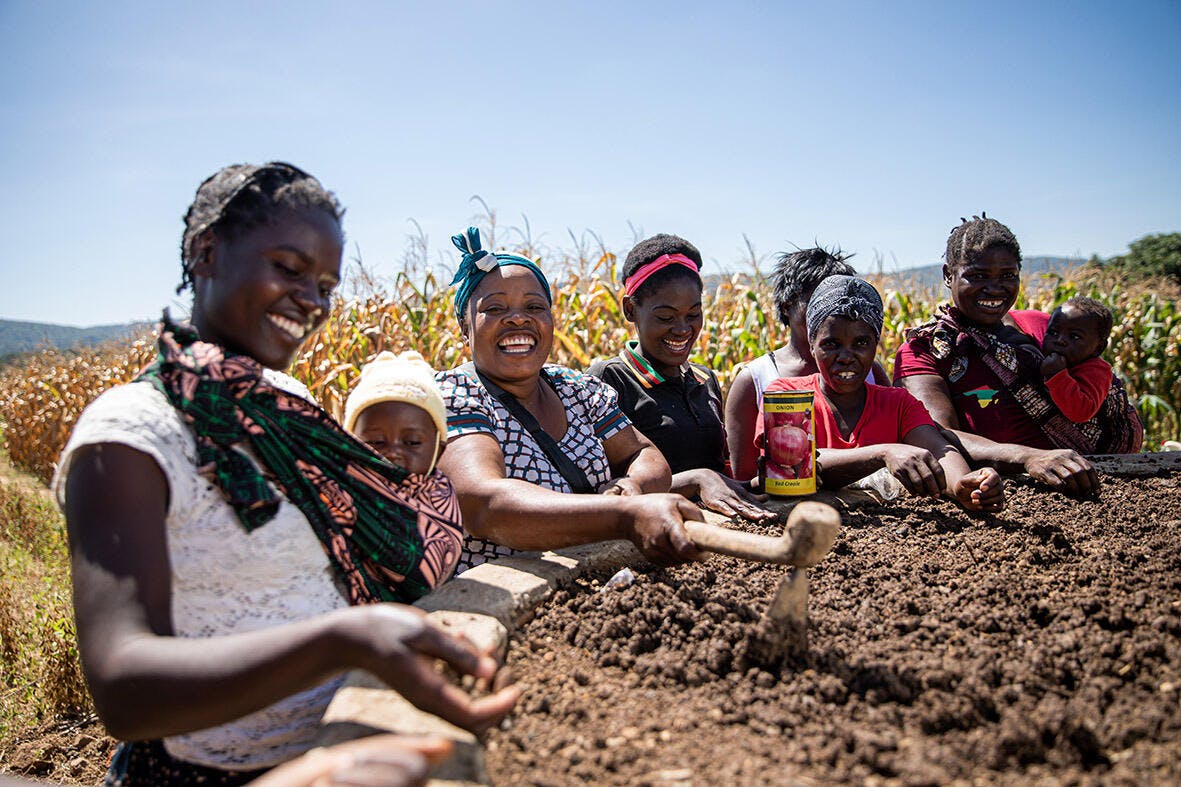 UN0663910
The SUN Programme allows UNICEF to support governments to drive local nutrition programmes in the hope to end world hunger by 2030.

It's now in its second phase (SUNII) in Zambia and is present in 17 districts. The programme aims to engage 60,000 vulnerable households over four years (2018-2022). Women are trained in a variety of farming and harvesting techniques, some are given livestock like goats or chickens, and access to clean water, sanitation, and hygiene facilities are improved for the whole community.

It's an all-round approach to combating malnutrition by ensuring women also have access to health check-ups and visits to Growth Monitoring Clinics. Here, babies are weighed and screened for malnutrition and can receive all their immunisations at the clinic.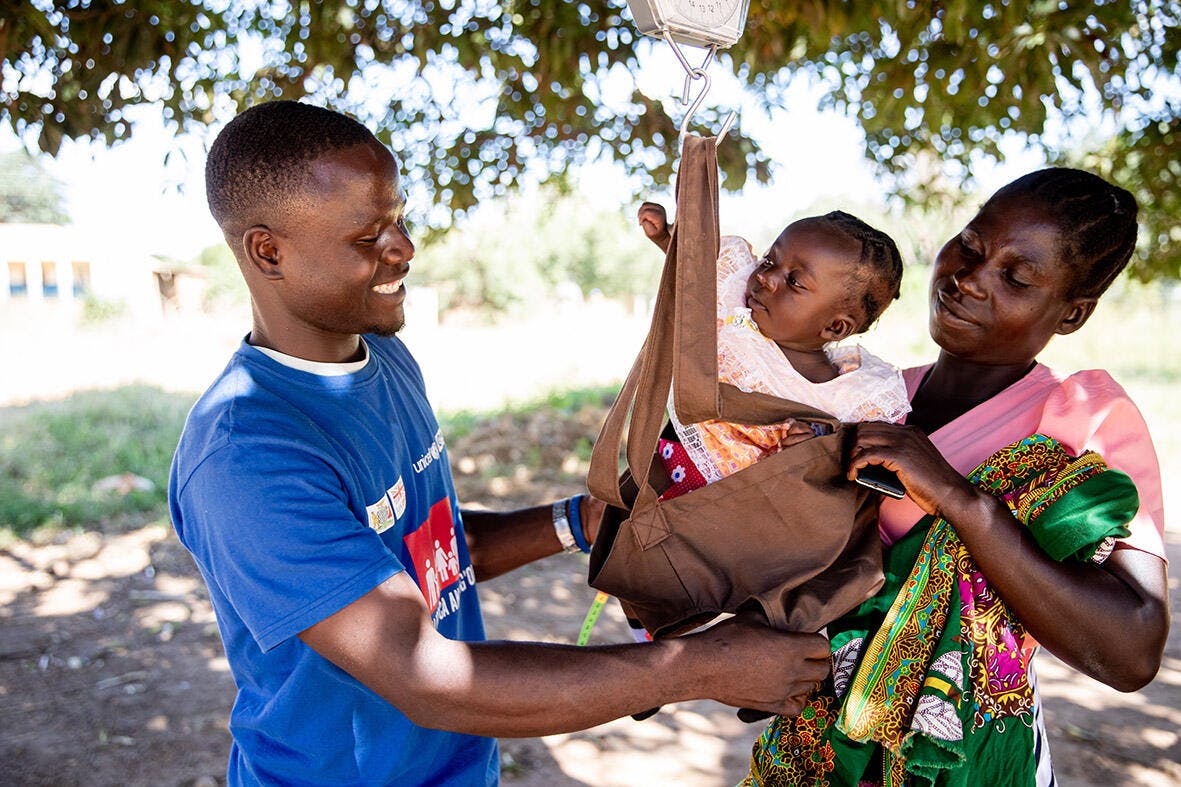 UN0663899

Women of the SUN Programme
In the fields, 20-year-old Evelyn Sakala farms mielies, beans, cassava, and ground nuts to feed her 15-month baby girl with a nutrient-rich diet. "I have learned about good feeding concerning nutritional food. After going through this program, my daughter Kathryn is no longer stunted but healthy and well," she says.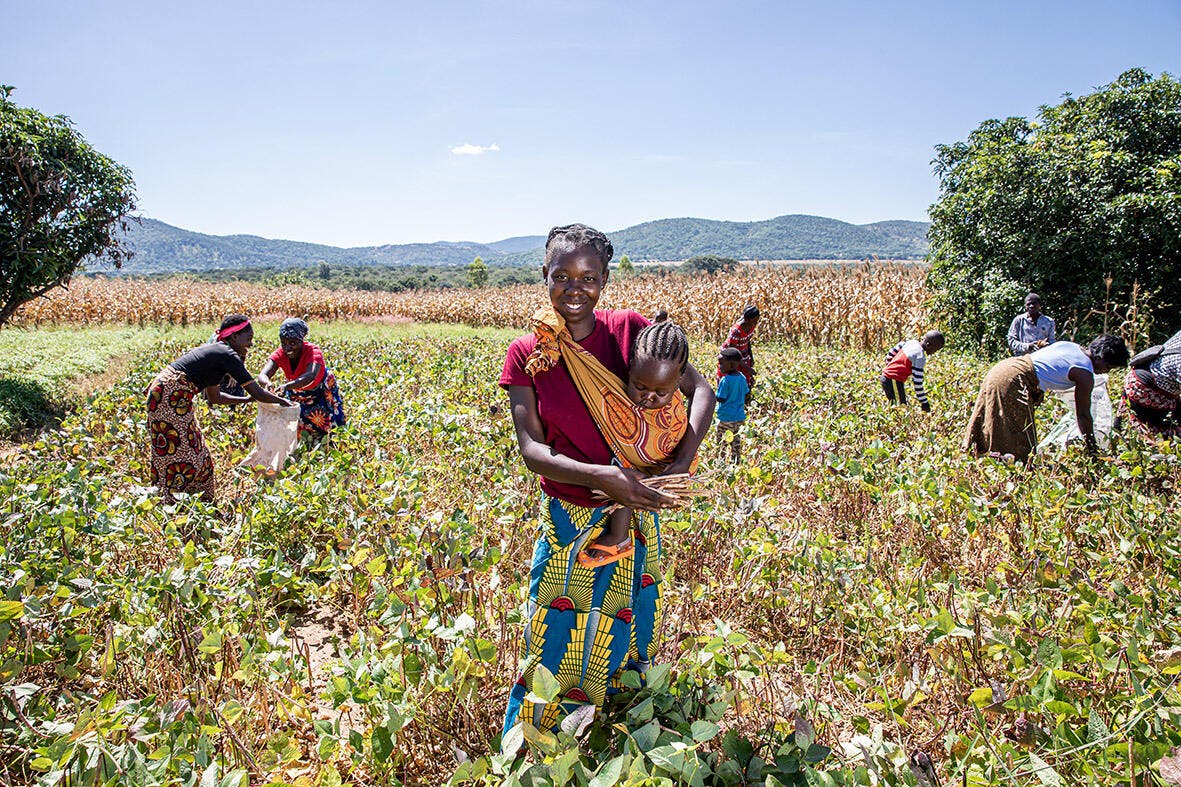 UN0663908
Beauty Lungu enjoys seeing the fresh harvest they produce. The 40-year-old is a mother to five children and grows mielies, soya beans, ground beans, and orange sweet potatoes. 

"I like farming because I can sell some of my crops to make money and I can keep the rest to feed my family."  

"I have learned new ways of preparing nutritional food for my family which I didn't know before. I learned that you can extract milk from soya beans."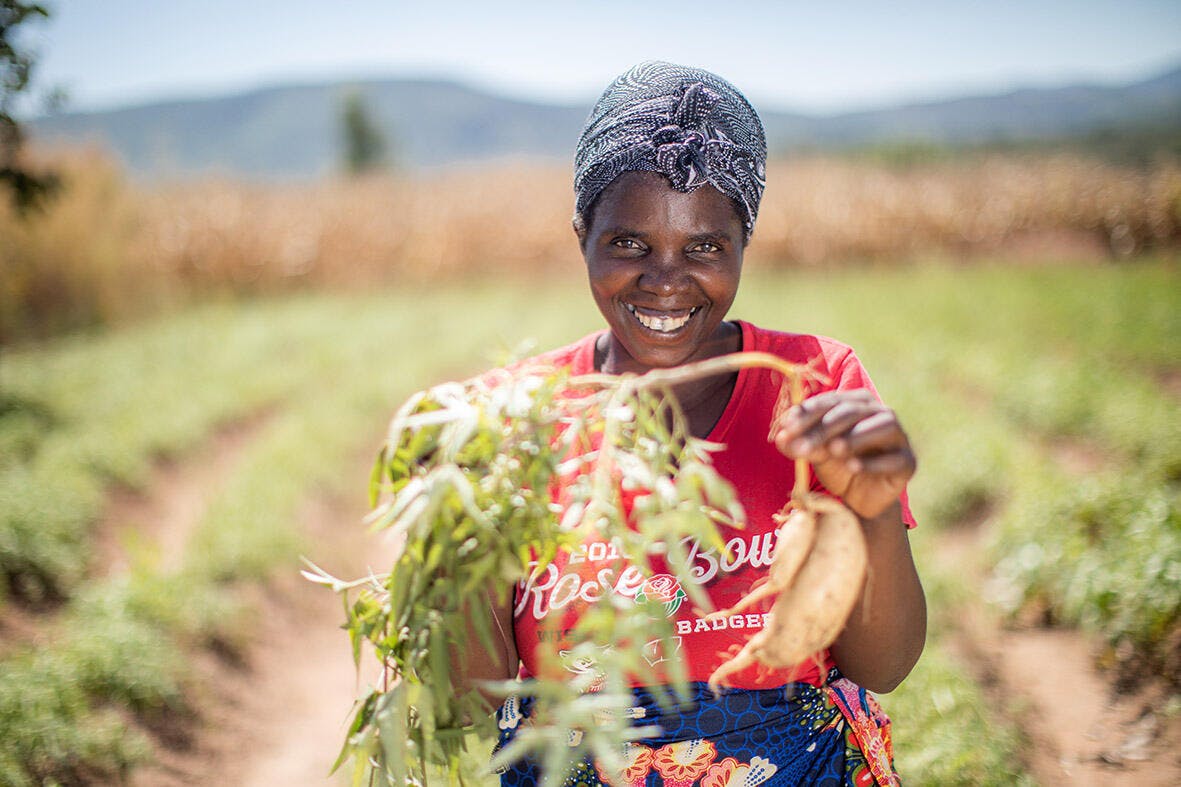 UN0663903

Frachel Phiri, 35, is a mother to 3-week-old baby Wiseman and is a beneficiary of chicken livestock.  

"The programme has helped me and especially my children a lot. When I was pregnant, I was able to eat a lot of eggs which was good for the baby and me as the proteins kept us both strong and healthy. I delivered a healthy baby boy."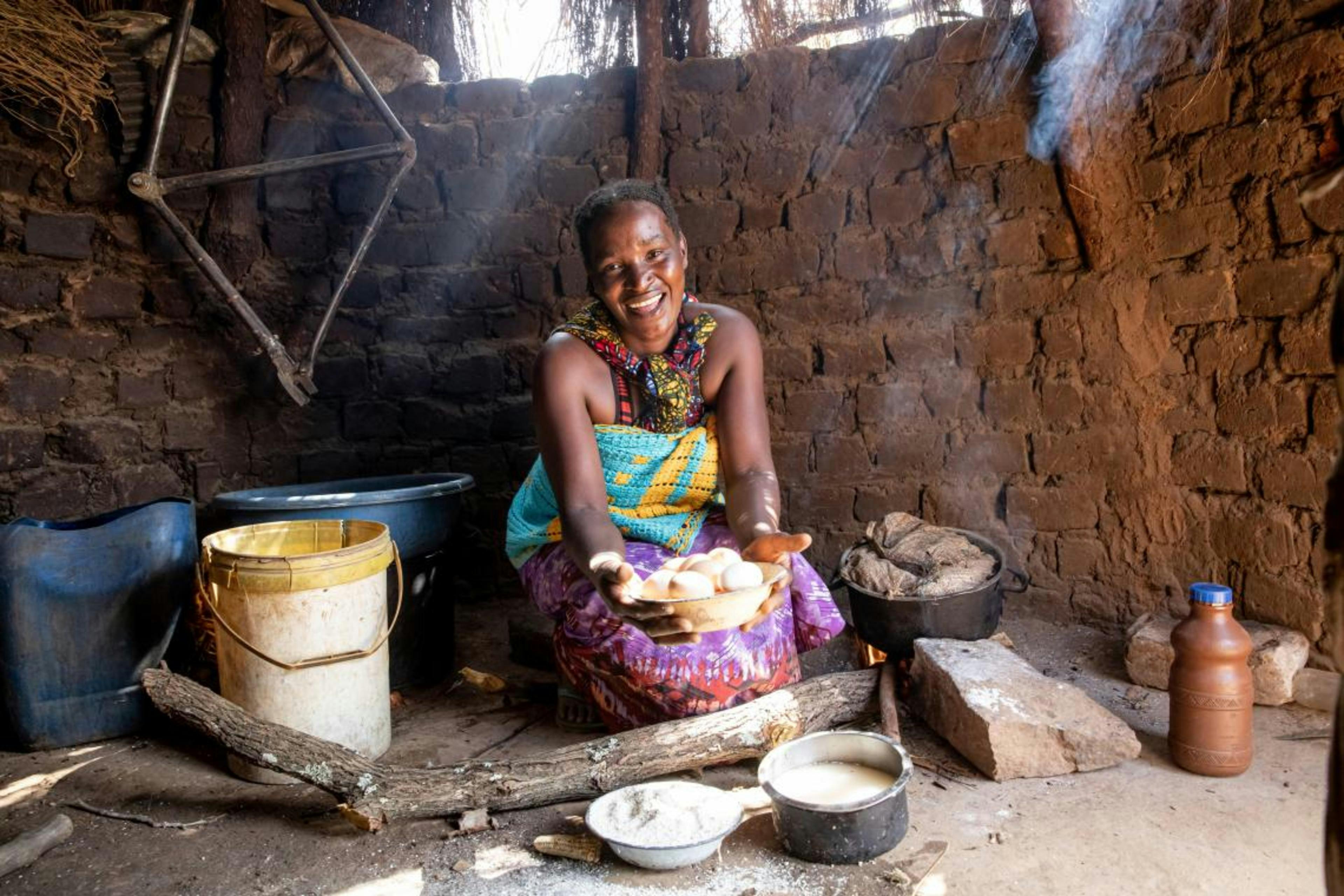 UNICEF/Zambia/2022/Schermbrucker
It's thanks to the generous support of donors that allows the SUN II programme to maintain and invest in these local initiatives on the ground.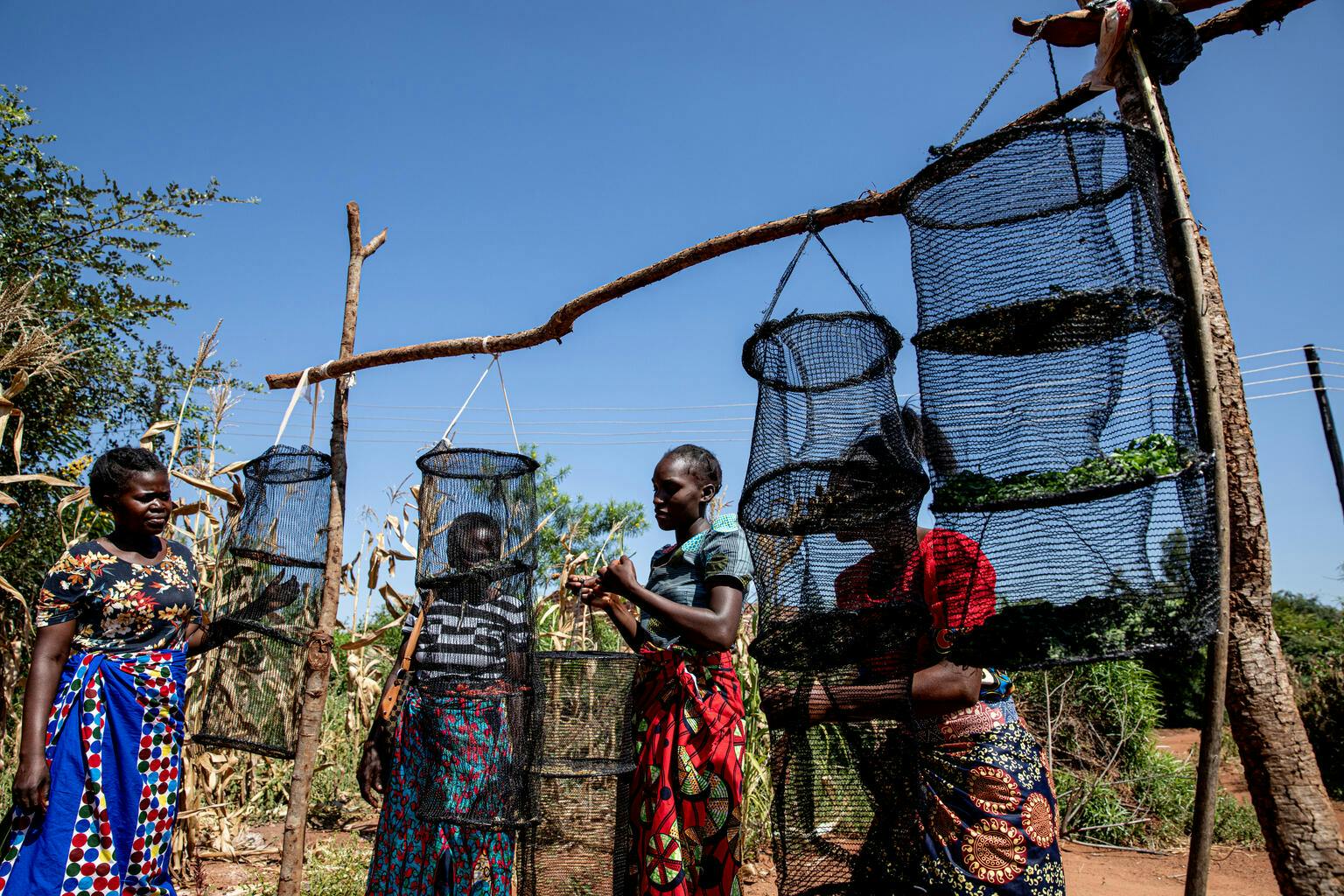 UN0663900
What amazing UNICEF donors like you have helped deliver:
Between January and July 2022 alone: 
  
505,025 children aged 6-59 months were screened for malnutrition. Out of this total 5,670 children between the same age were admitted and treated for severe acute malnutrition.  
64,093 women were trained and engaged in diverse agriculture production empowering them to become profitable by selling food crops. And enabling them to uplift their communities and families with nutritious food.   
6,000 households received village chickens so they could increase the range of food and nutrition in their diets. Eggs can also be sold for income.   
82,342 households were reached with lessons by Nutrition Support Group volunteers so that parents gained knowledge on nutritious meals that would benefit themselves and their growing babies.  
207 boreholes were drilled, and 183 existing non-functional boreholes were rehabilitated to provide clean water. 
1,835 savings groups have been formed called "Savings for Change". The groups teach women about budgeting, business advice and low-interest loans for economic empowerment.

So, while the smiles on these women's faces reflect the rewards of their hard work in the fields. They are also a reminder of how donors, no matter where they are in the world, are contributing to providing seeds for families and their children to thrive.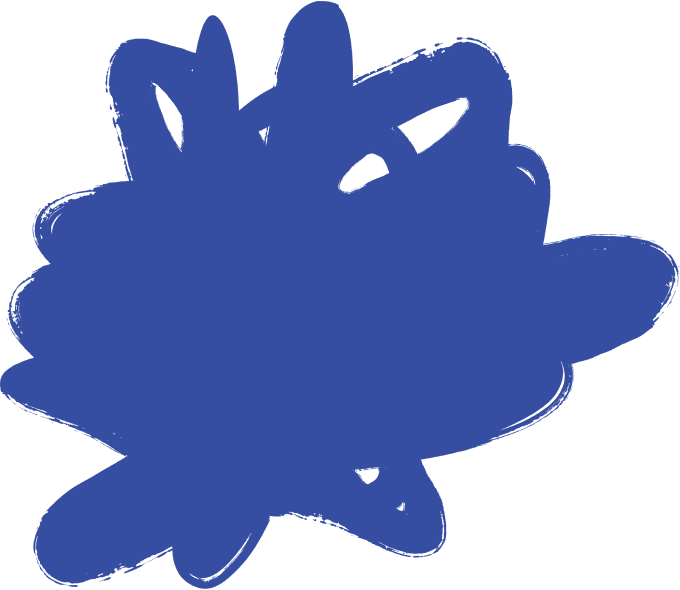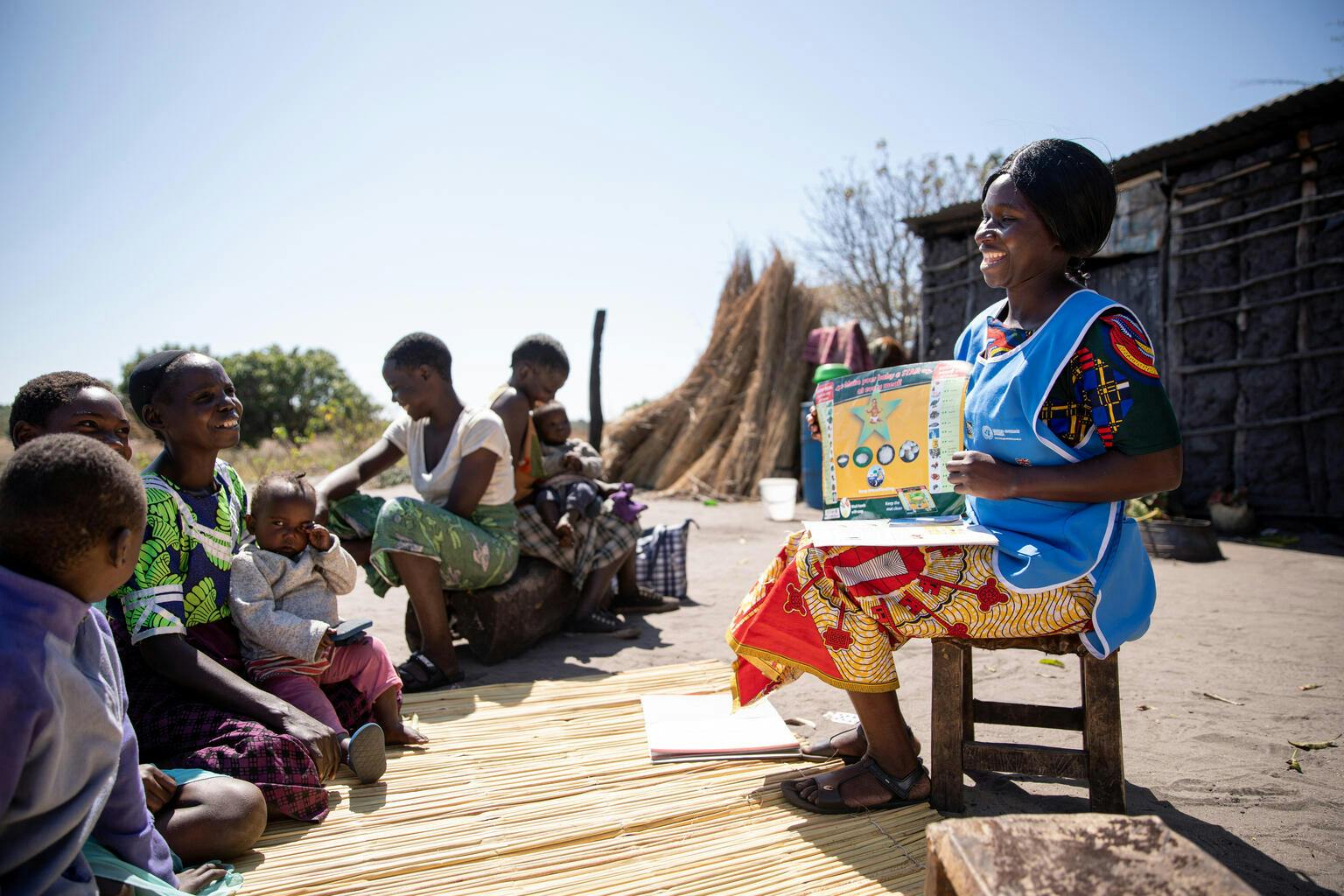 Namukolo Nyambe (28) – Nutrition Support Group Volunteer delivering a nutrition lesson to a household in Mongu District, a Western Province in Zambia.