UN0737097
Growing up in conflict
12 years of war in Syria has scarred a whole generation of children.
Conflict began in Syria on 15 March 2011. Now, twelve years on, almost 5 million children have been born into a life of war. Ninety per cent of families live in poverty and 55 per cent are food insecure. A generation of children will bear the physical and psychosocial scars of conflict for years to come. 

Over 12 years, UNICEF donors and partners have ensured these children have not been forgotten and have provided lifesaving healthcare, mental health support and safe spaces to continue education and humanitarian cash assistance.
A second chance

at education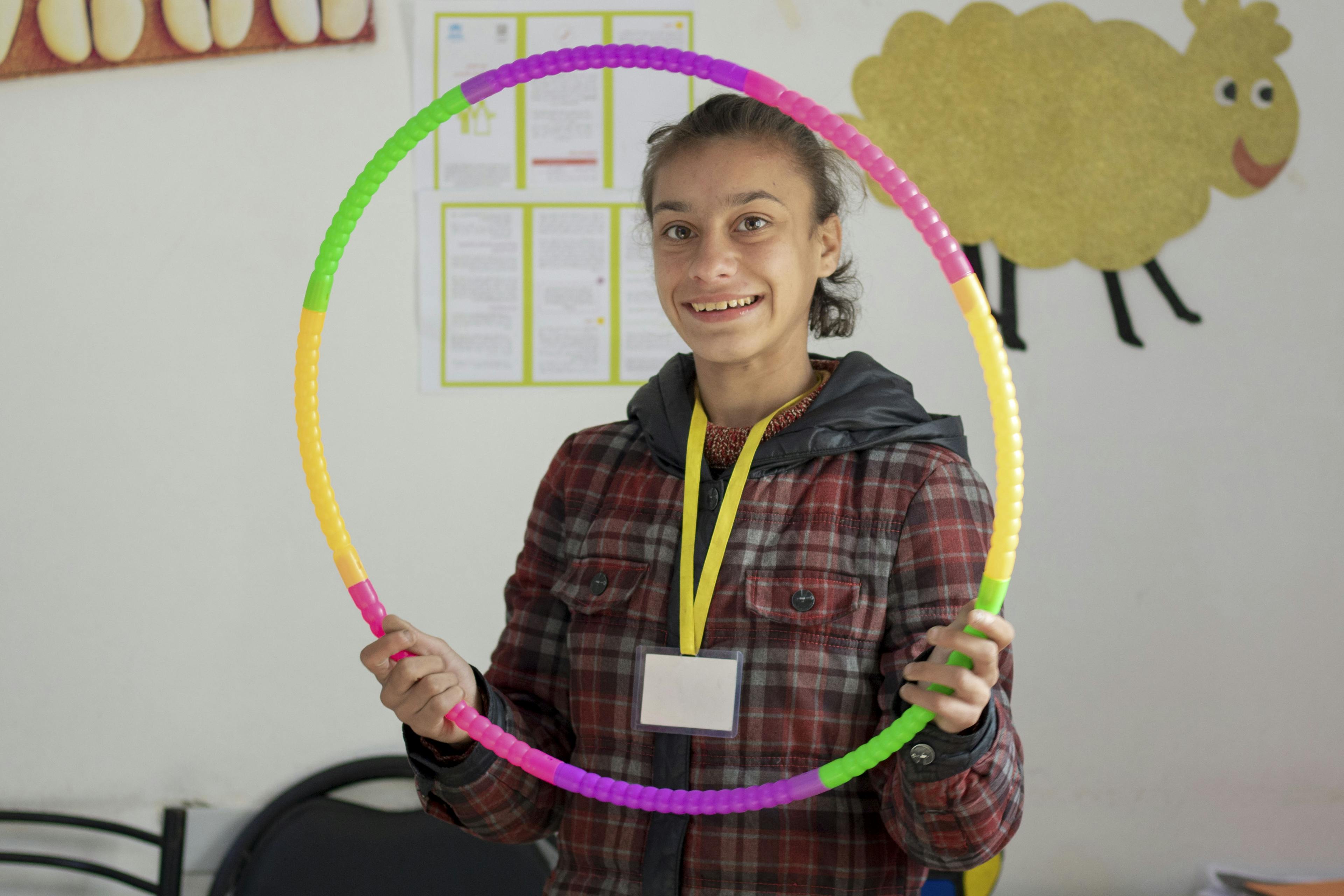 UN0603183
Fatima taking part in recreational activities at a UNICEF-supported multiservice centre in Aleppo city.


The war in Syria has had a devastating impact on children's education.  Over six million children needed education assistance in Syria in 2022, but because of the long-term support of donors, 14 year old Fatima was able to continue learning. 
Seven years ago, a shell fell on Fatima's house. Shrapnel injured her brother's eye causing permanent damage, and left Fatima traumatised. She became fearful of loud noises and constant sounds of explosions.  
When the family fled to Aleppo, a 200-kilometre journey from their home, Fatima continued to show difficulty communicating and signs of distress. She was later diagnosed with an intellectual disability. Their mother decided to enrol them into a UNICEF-supported 'Curriculum B' programme—designed to combine two academic years into one for children to catch up on school they have missed. But Fatima had difficulties coping and began to skip school.   
UNICEF-supported volunteers met Fatima at her home during a neighbourhood visit and introduced mental health services that were available at a nearby centre. After three months of psychosocial support sessions and remedial education classes as well as recreational activities, Fatima felt much better and returned to school.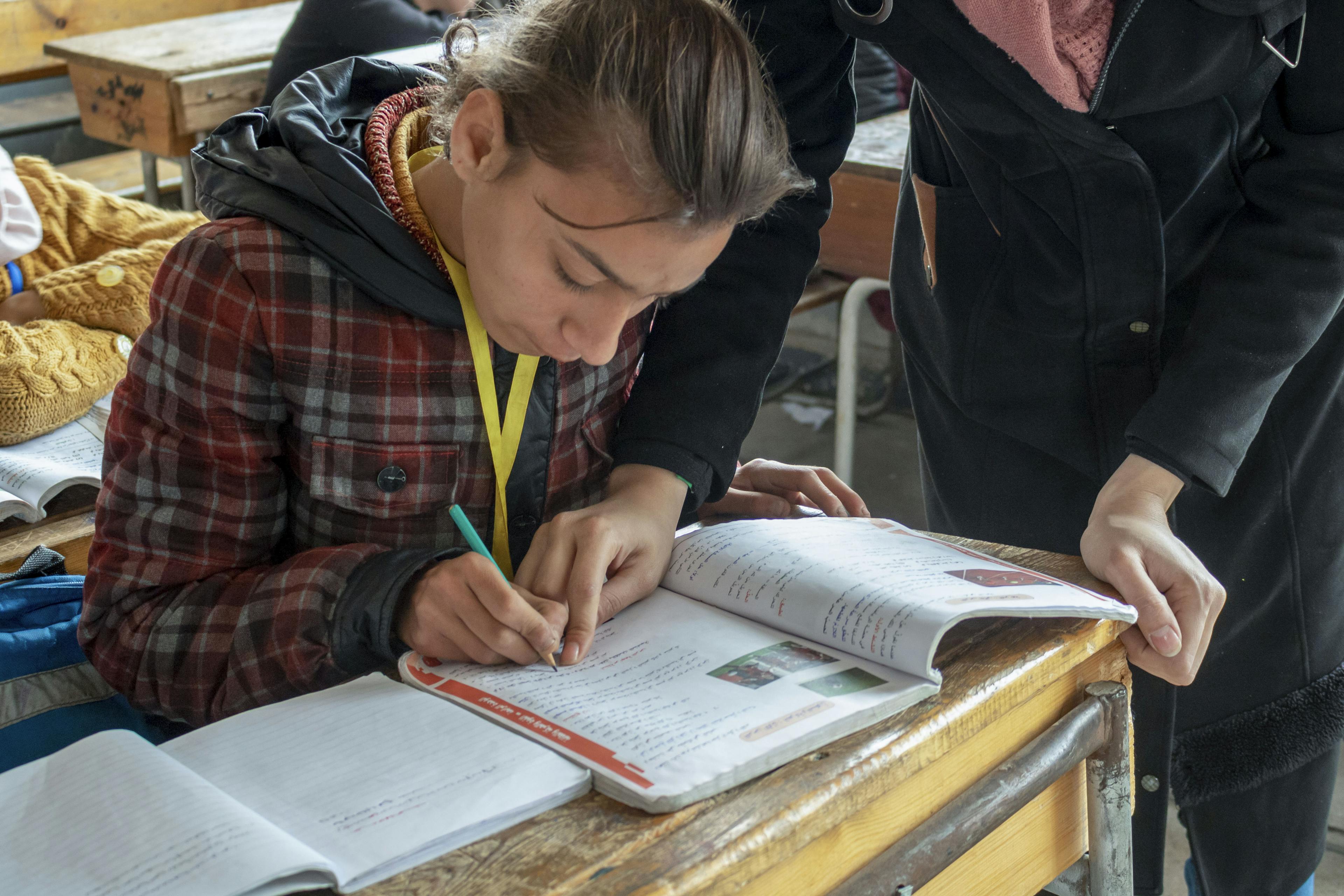 UN0603188
"I never want to miss out on school again!" she says.   
Psychosocial services are critical for young children to be able to return to school or take part in everyday activities. In the past year, UNICEF donors have helped 127,108 children with community-based mental health and psychosocial support. A team of 140 frontline staff have been trained on how to alleviate children's psychosocial well-being and help them cope with anger and frustrations.    
By the end of 2022 over 1.6 million children accessed learning opportunities in formal and non-formal settings, including more than 12,000 children with disabilities.   
In 2023, UNICEF is focused on scaling up digital learning. In response to the widespread electricity shortages, donors have provided a solar energy system to an Integrated Learning Centre attended by 2,500 children and youth.
Confidence to
make friends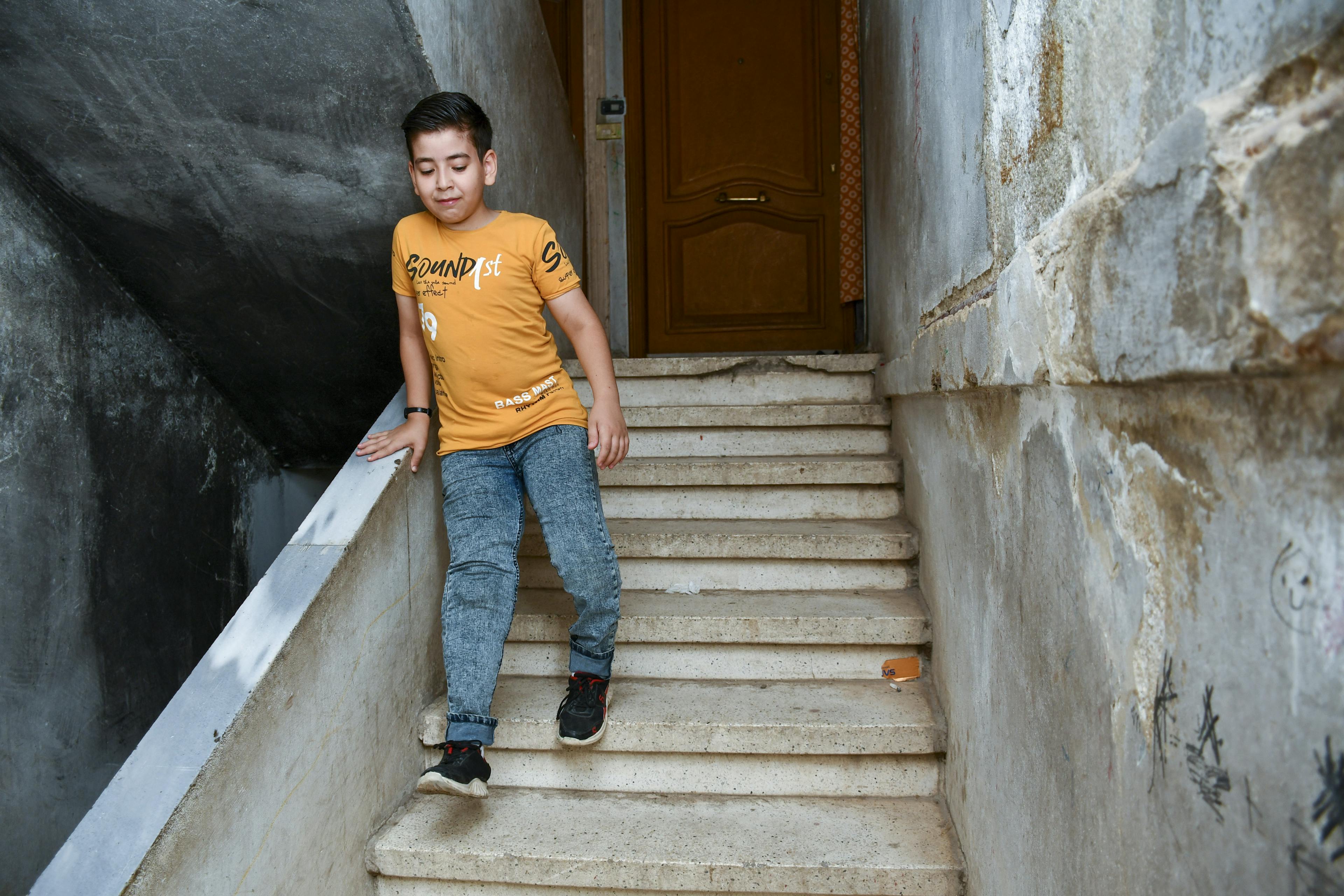 UN0702015

No longer in a wheelchair, Laith can now walk up and down the stairs of his home without assistance, thanks to receiving a prosthetic leg with the help of a UNICEF-supported programme.


UNICEF donors helped children like Laith with disability services and humanitarian cash transfers through the Integrated Social Protection Programme for Children with Disabilities. This initiative provides cash assistance and support for families with children who have a disability. 

Twelve-year-old Laith was only two years old when he lost his parents in the conflict. Laith also lost his leg and was in a coma for a month. At school he used to be bullied for being in a wheelchair. 

Laith's grandmother Rawda said the UNICEF-supported programme changed their lives. 

"When the UNICEF team visited us. They listened to our story and enrolled Laith in the programme. I felt that someone genuinely cared about us," says Rawda. 

Laith began psychosocial sessions which boosted his morale, and the UNICEF-supported team referred him to a charity which provided him with a prosthetic leg. Now, Laith has more confidence at school to make friends and has achieved excellence certificates at school.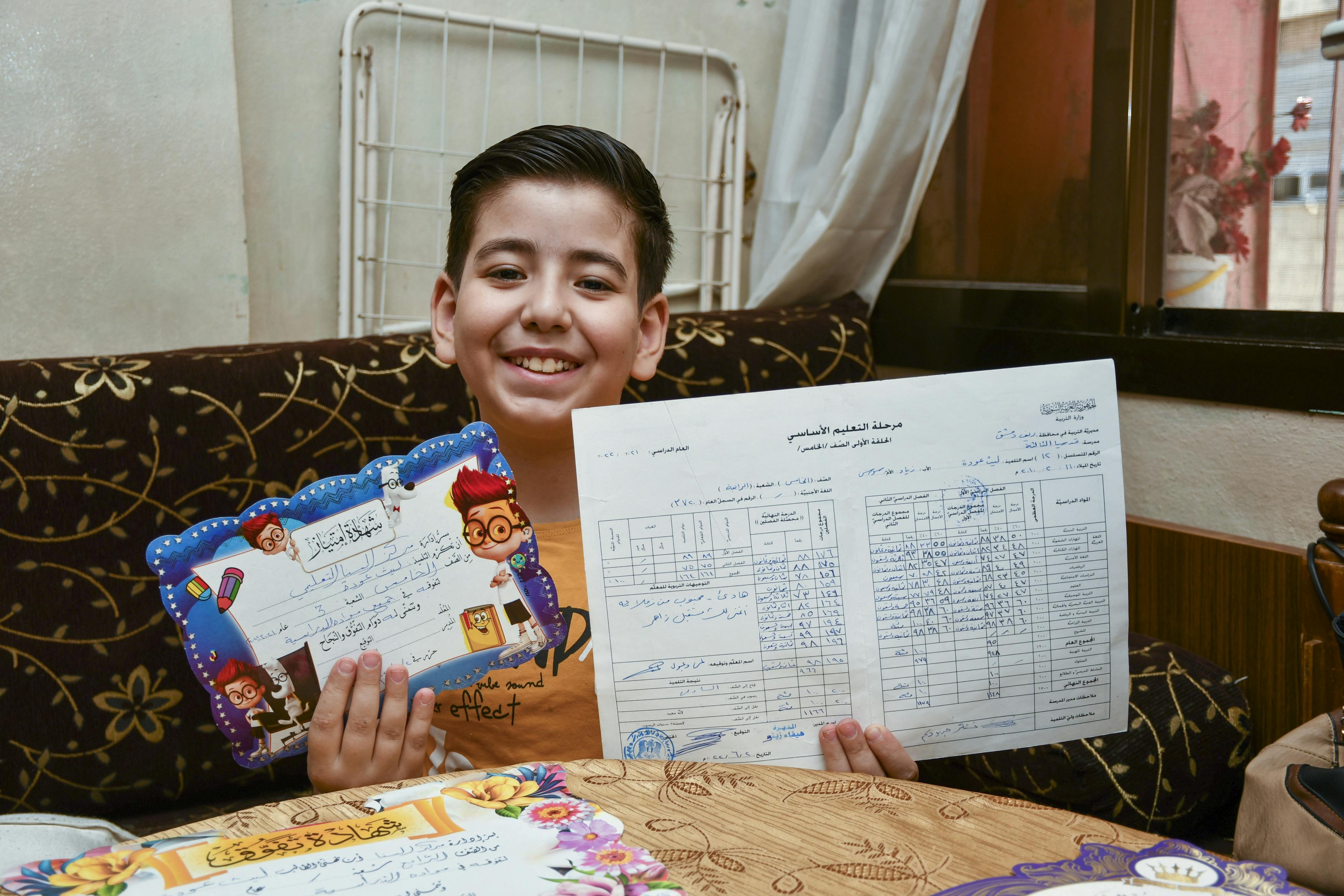 UN0702014
"With the cash assistance I bought Laith clothes, a school uniform, stationery, medicines and paid for some private lessons as well as for his transportation to school because he cannot walk for long distances," says Rawda. "He's my strength in life. No matter how tired I feel, I get up to look after him."  
In 2022, through the Integrated Social Protection Programme for Children with Disabilities, 11,350 children with severe mental and/or physical disabilities were provided with humanitarian cash assistance. 
UNICEF-supported volunteers and mobile health teams reach hundreds of families displaced by war who now live in makeshift camps. 

With the continued economic downturn, families living in displacement camps face increasing food insecurity and malnutrition.  

Al-Zhuriah makeshift camp is in western Syria where more than 650 families live.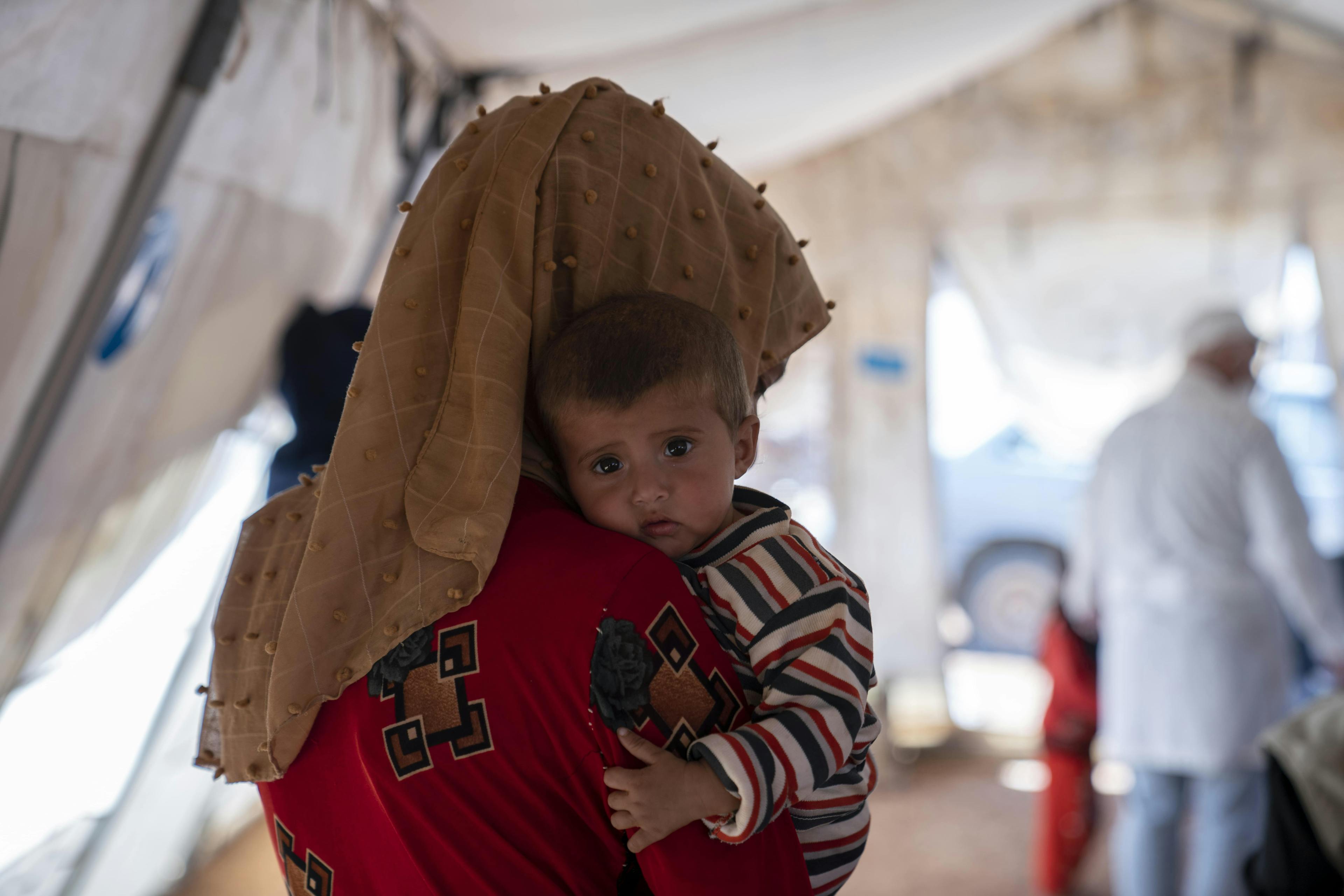 UN0737095
Nine month old baby Doumou hugging onto her mother Outor, as she is taken for a check-up at a UNICEF-mobile health clinic.


Outor, a 21 year old mother of three girls holds on to her nine-month-old baby tightly. Her children have had a tough start to life – displaced by war and robbed of the nutrients they need to grow.

"I was feeling dizzy and tired all the time and I wasn't able to breastfeed my baby. My two year old daughter Nour was weak and very slim," says Outor.

Outor and her children received multiple micronutrient supplements to prevent deficiencies and stunting by a UNICEF-mobile health team. Her children were also treated with Ready-To-Use-Therapeutic-Food (RUTF) at a UNICEF-supported mobile clinic. RUTF is an energy-dense, peanut-based paste, rich in essential nutrients, vitamins, and minerals.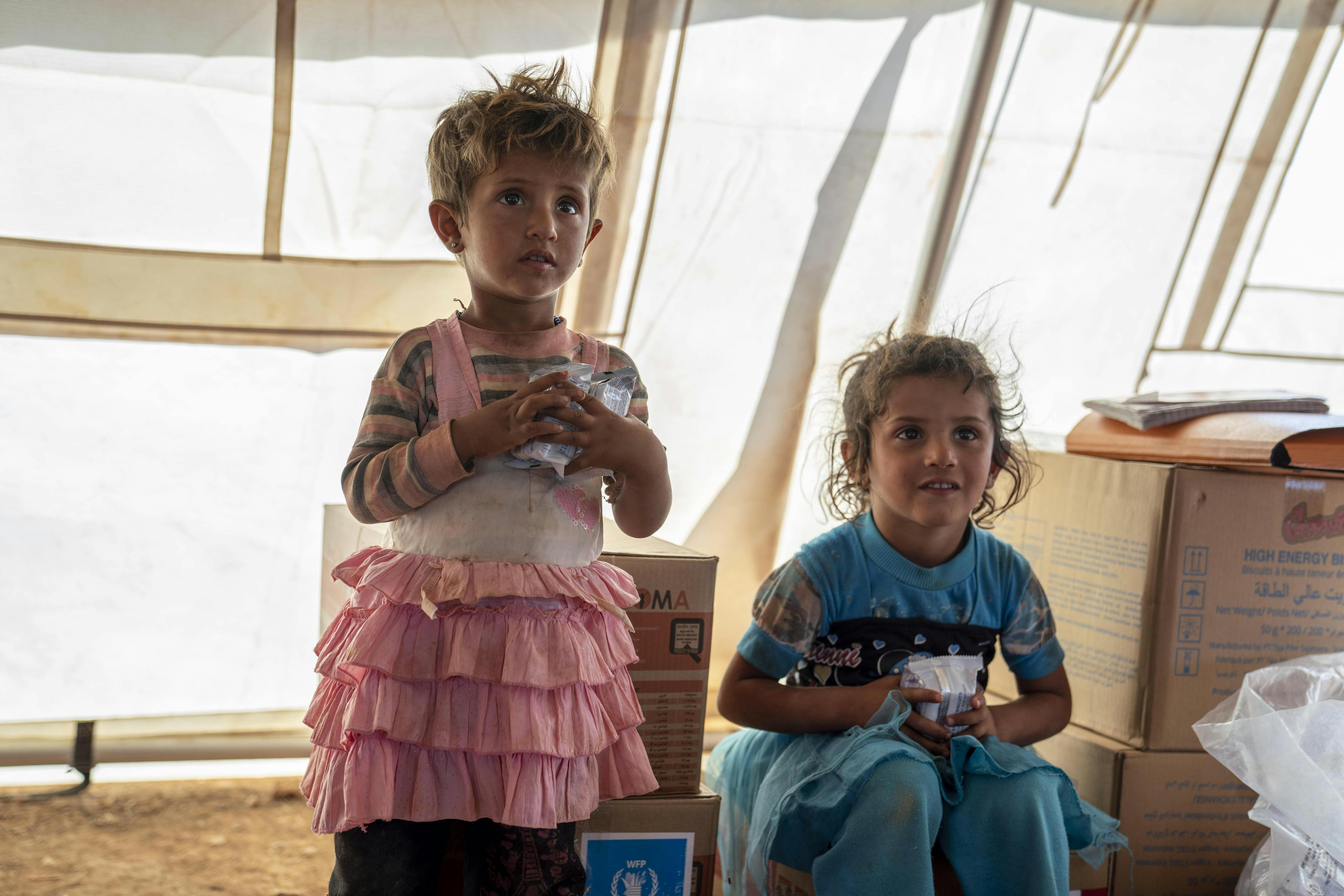 UN0737099
Outor and Nour are now in the final stages of recovery. Doumou is still receiving supplements, and her health has quickly improved.  
With the ongoing help of donors and partners, UNICEF reached almost 3 million children under 5 and pregnant and lactating women with lifesaving nutrition services in 2022.   
Protection

against cholera
War continues to cause large-scale destruction to water and sanitation systems and restrict access to clean water. In September 2022, a cholera outbreak was declared in Syria. Cholera can lead to severe diarrhoea and dehydration and can be life-threatening for children. 

UNICEF donors and partners secured two million doses of oral cholera vaccines to deliver to children and families.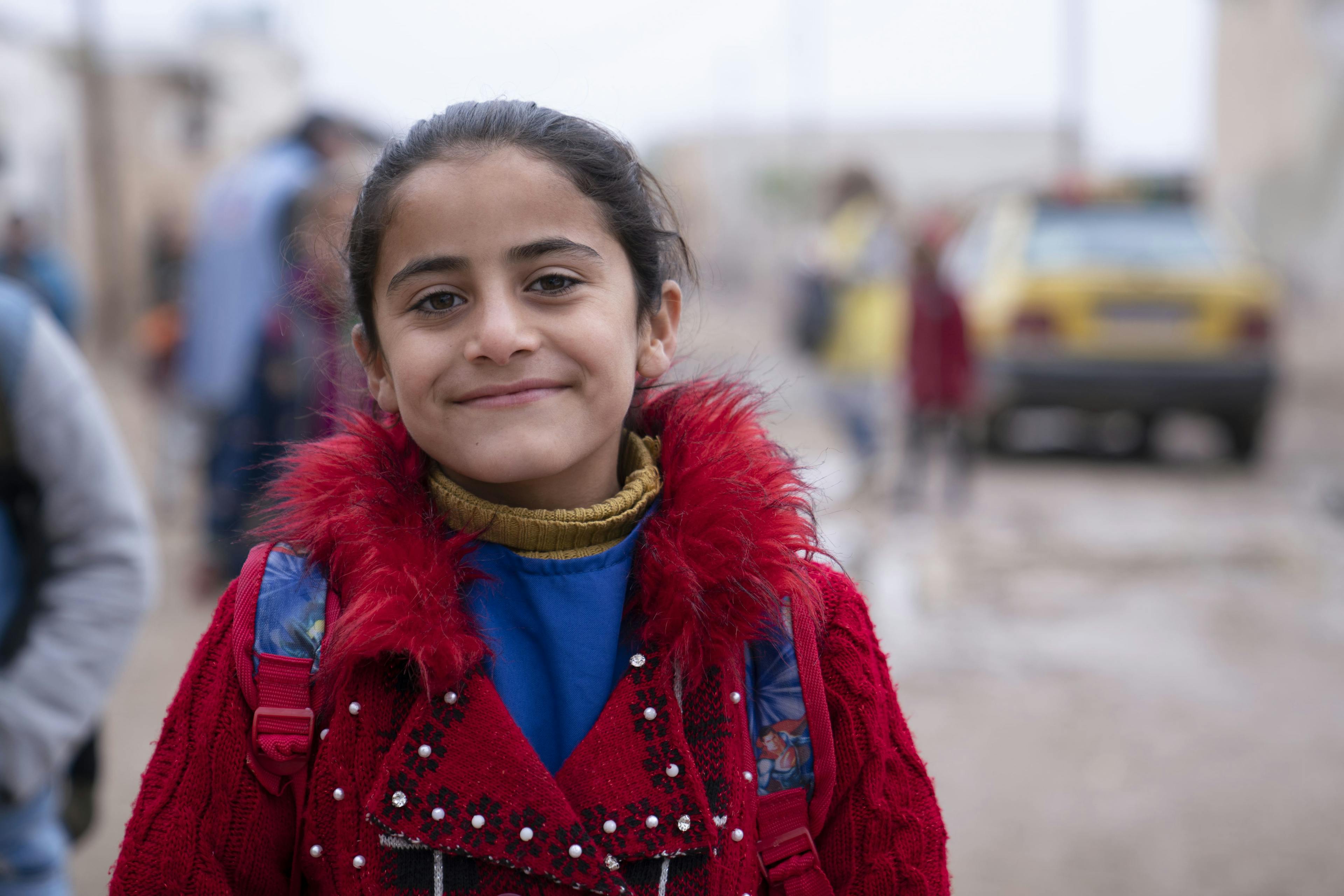 UN0755738
Sara smiling after receiving her oral cholera vaccination. She was one of many children who attended the vaccination campaign held by a UNICEF-supported mobile team.


"I hate being sick, I took the vaccine as soon as I heard about it," says Sara. "Her eight-year-old friend, Bayan was also vaccinated. "Some of our friends got cholera earlier," says Bayan. "It was painful, so we wanted to avoid that." 
UNICEF also provided supplies to 52 cholera treatment centres to treat 11,700 severe cholera cases. In 2022, with the support of 15 NGO partners, UNICEF operated 86 fixed clinics and 62 mobile teams that provided quality healthcare to local communities.
Supporting children after the
earthquakes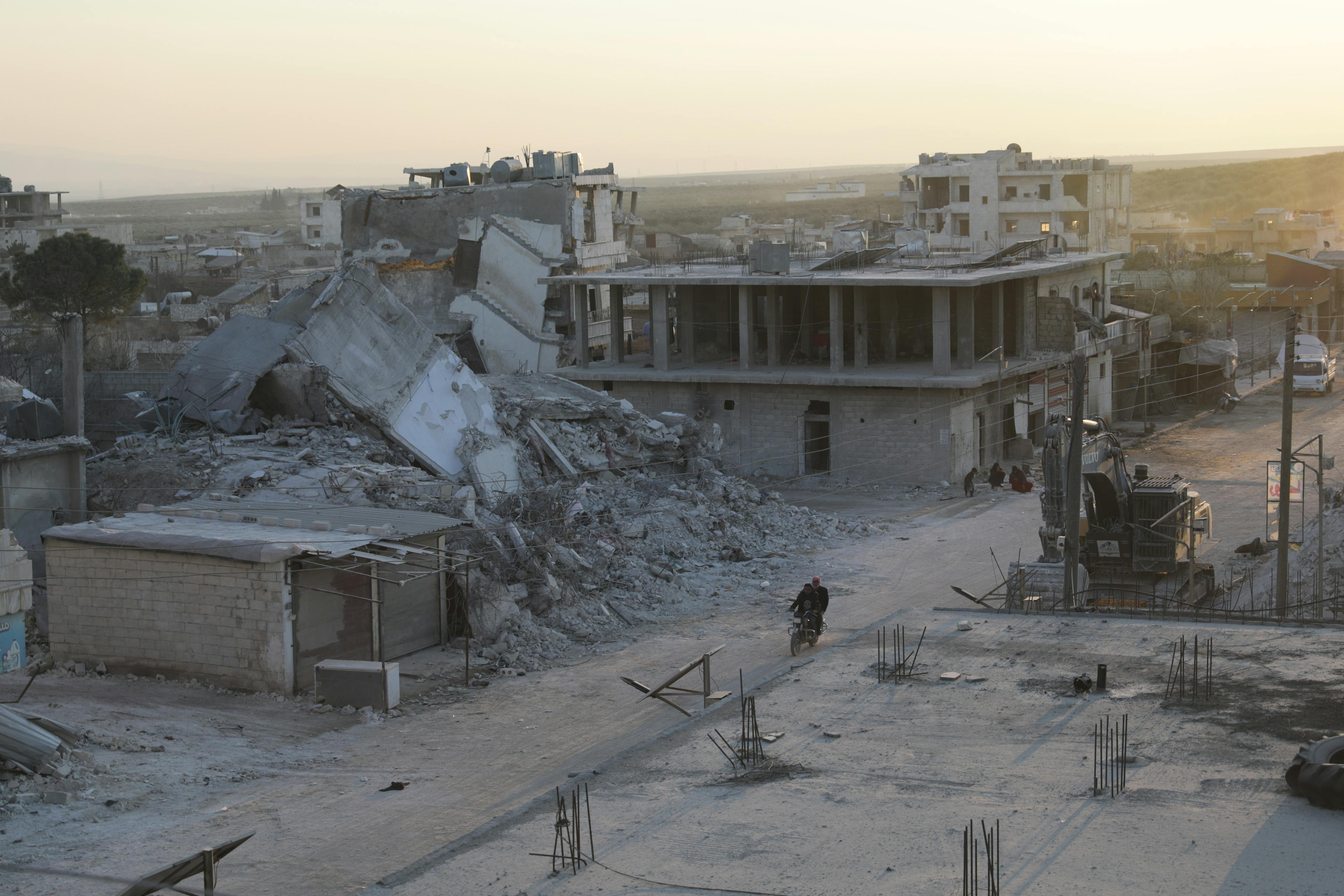 UN0793104
On February 6, the world watched in horror as Syria and Türkiye were rocked by multiple earthquakes.  On 20 February, a 6.4 magnitude earthquake struck adding additional trauma. 

More than 8.8 million people, including 3.7 million children, have been affected and the need for urgent water, shelter, food, and emergency medical and psychosocial assistance has skyrocketed.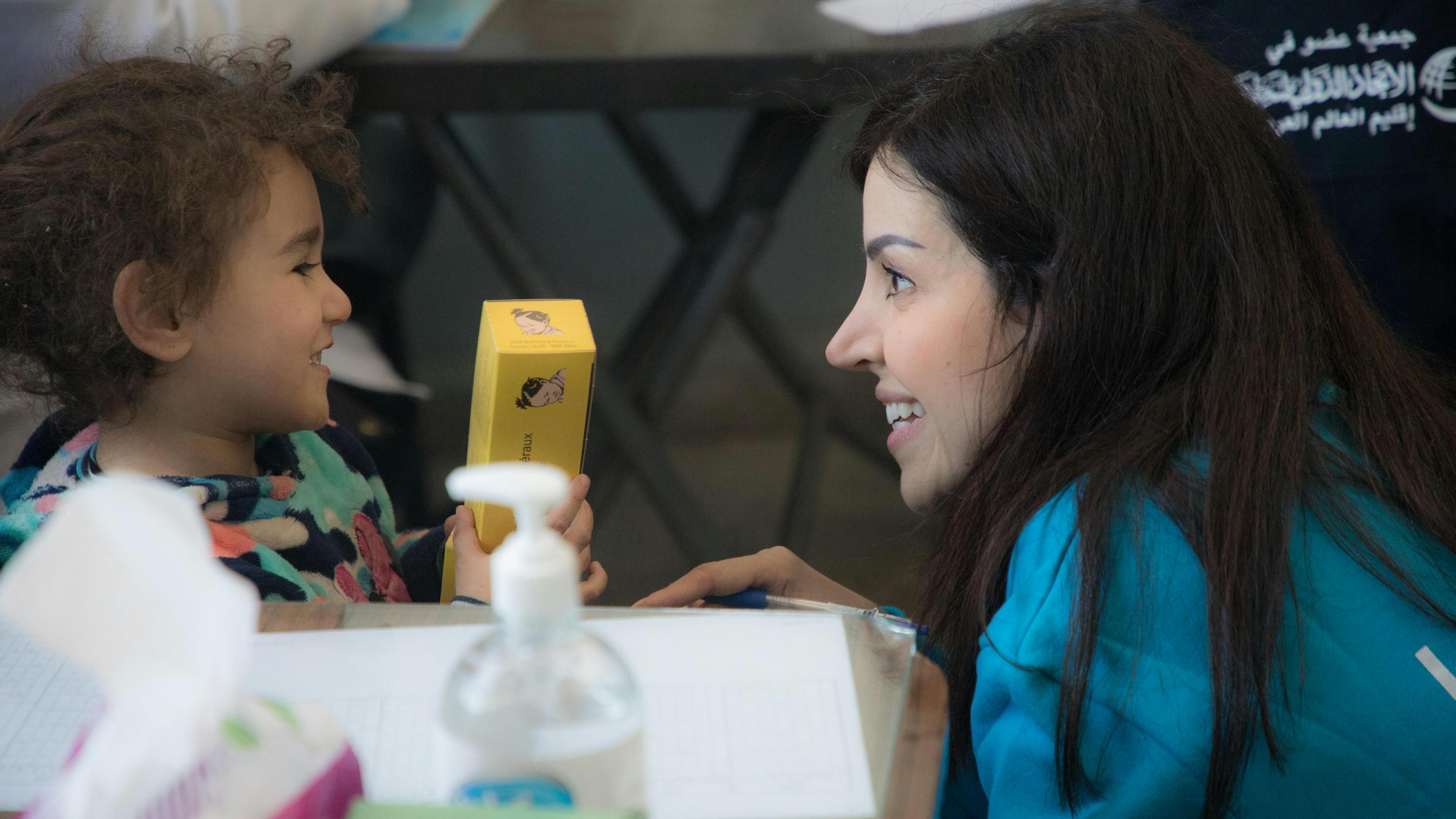 UN0786642
The impact of war and devastating earthquakes continue to upend the lives of children.  With long-term support of donor's and partners, we can work together to give children hope for a better future, to let them know they are not alone and will never be forgotten.
Your donation can help desperate children and save lives
Millions of children and families

still need of our support
UNICEF was on the ground before this disaster, and we were quick to respond in the hours and days following. We're still on the ground supporting 7.7 million children and their families.

While children affected by this disaster still need us, with your help, we're not going anywhere. If you can help, please make a donation today.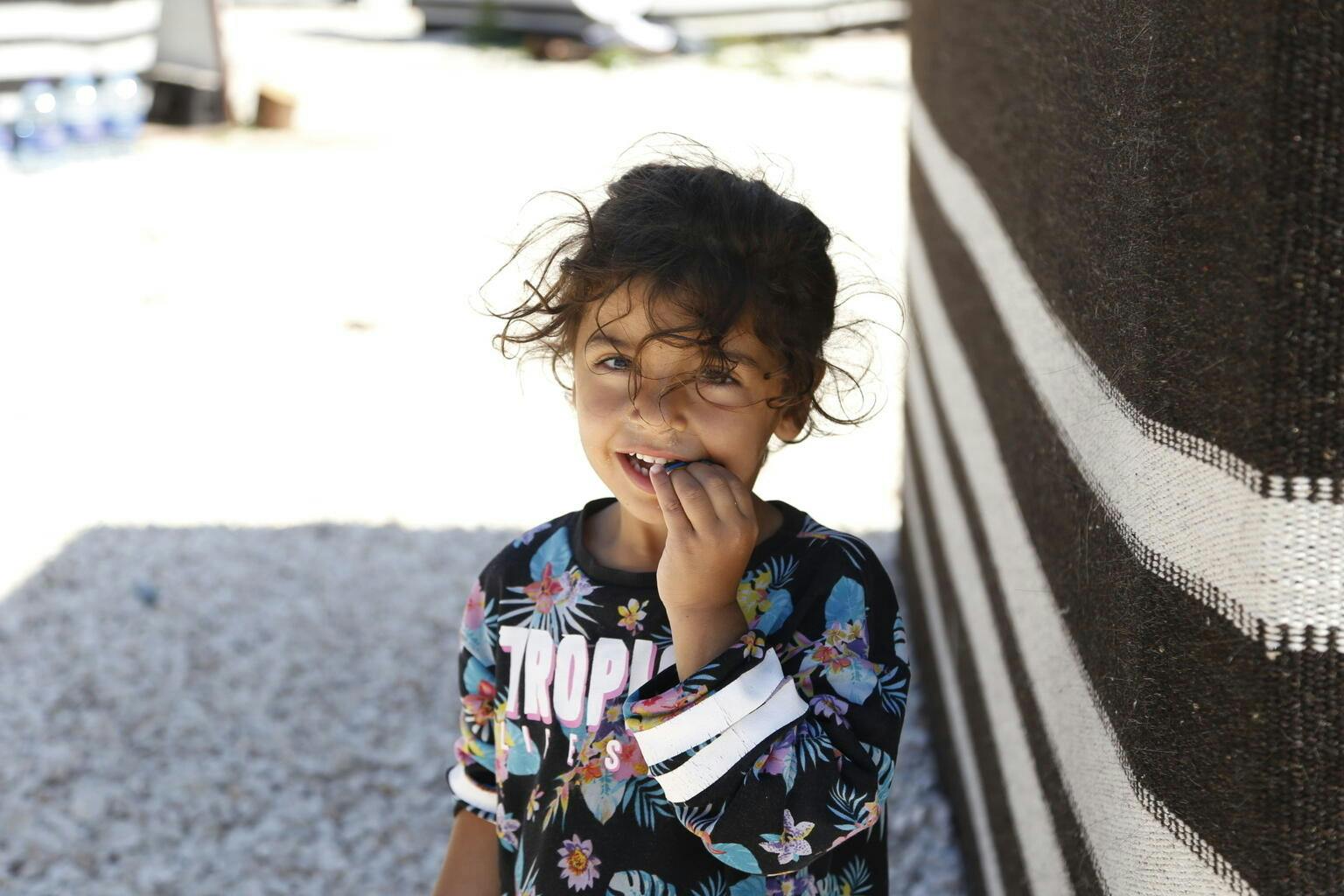 © UNICEF/UN0835857/Kiliç