UN0781435
Hope when kids
in
Türkiye &

Syria
need it most
Hope when kids and families in Türkiye & Syria need it most
See what donor support looks like when disaster strikes.
As soon as the earthquake struck, UNICEF teams on the ground jumped into action. We've been continuously working with local partners to rapidly respond to the evolving needs of thousands of kids and families impacted by the Türkiye-Syria earthquakes. 

Thanks to donor support we've already delivered desperately needed supplies and are aiding in the evacuation of children living in affected areas to safe spaces. Get to know some of the families caught up in this tragic disaster and see how UNICEF donors are helping to make this horrible time a little easier for them.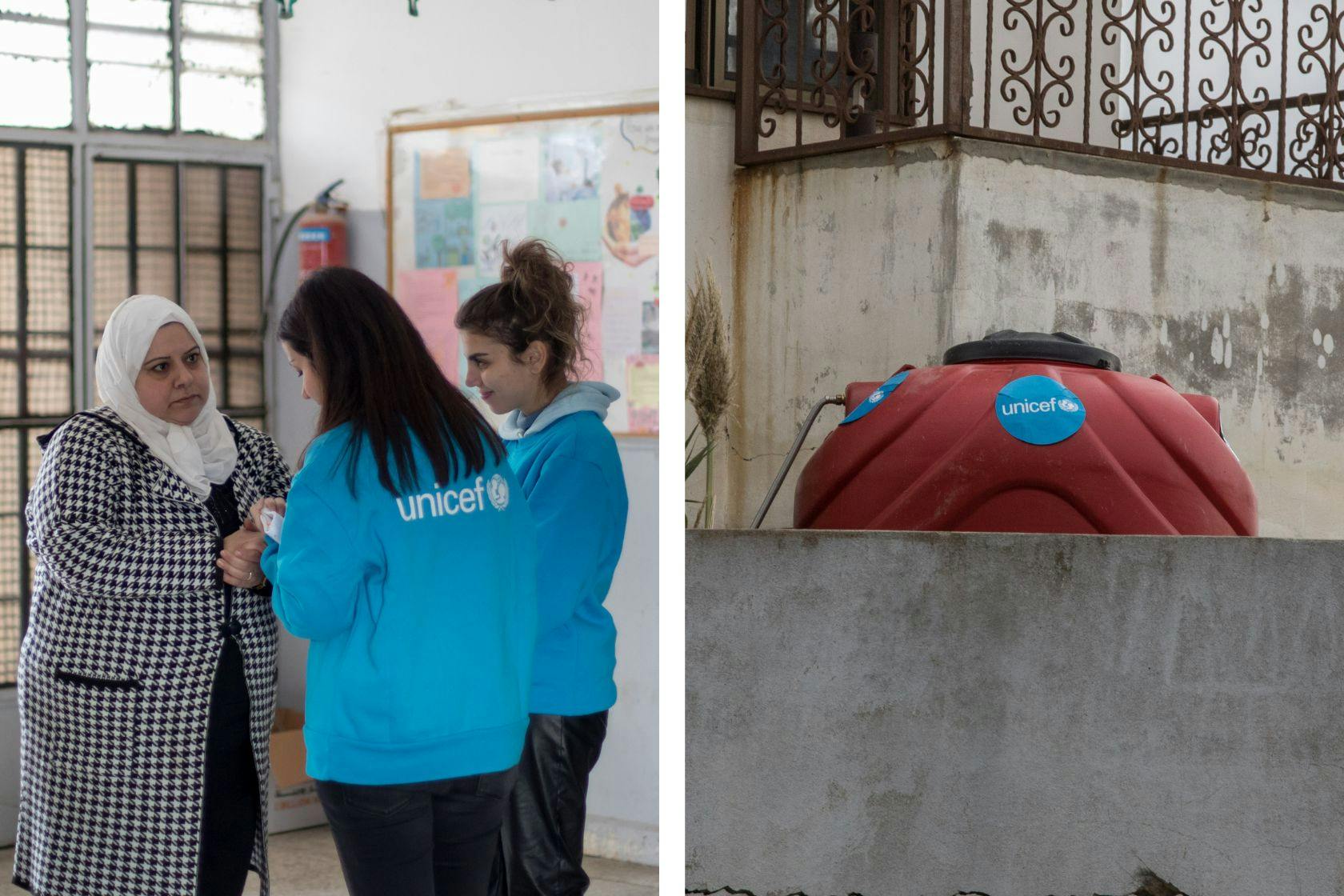 UNICEF/UN0784087/UN0784088/HADDAD
Families whose homes were severely damaged or destroyed in the Jableh district of northwestern Syria are now living in this local school. The need for basic services here are massive. 

"We have more than 50 families, including tens of children, staying here and they need a lot of water to drink and wash themselves," explains Ruba, the principal of the school where this collective shelter was established. UNICEF has provided water tanks for the shelters' increased needs of water.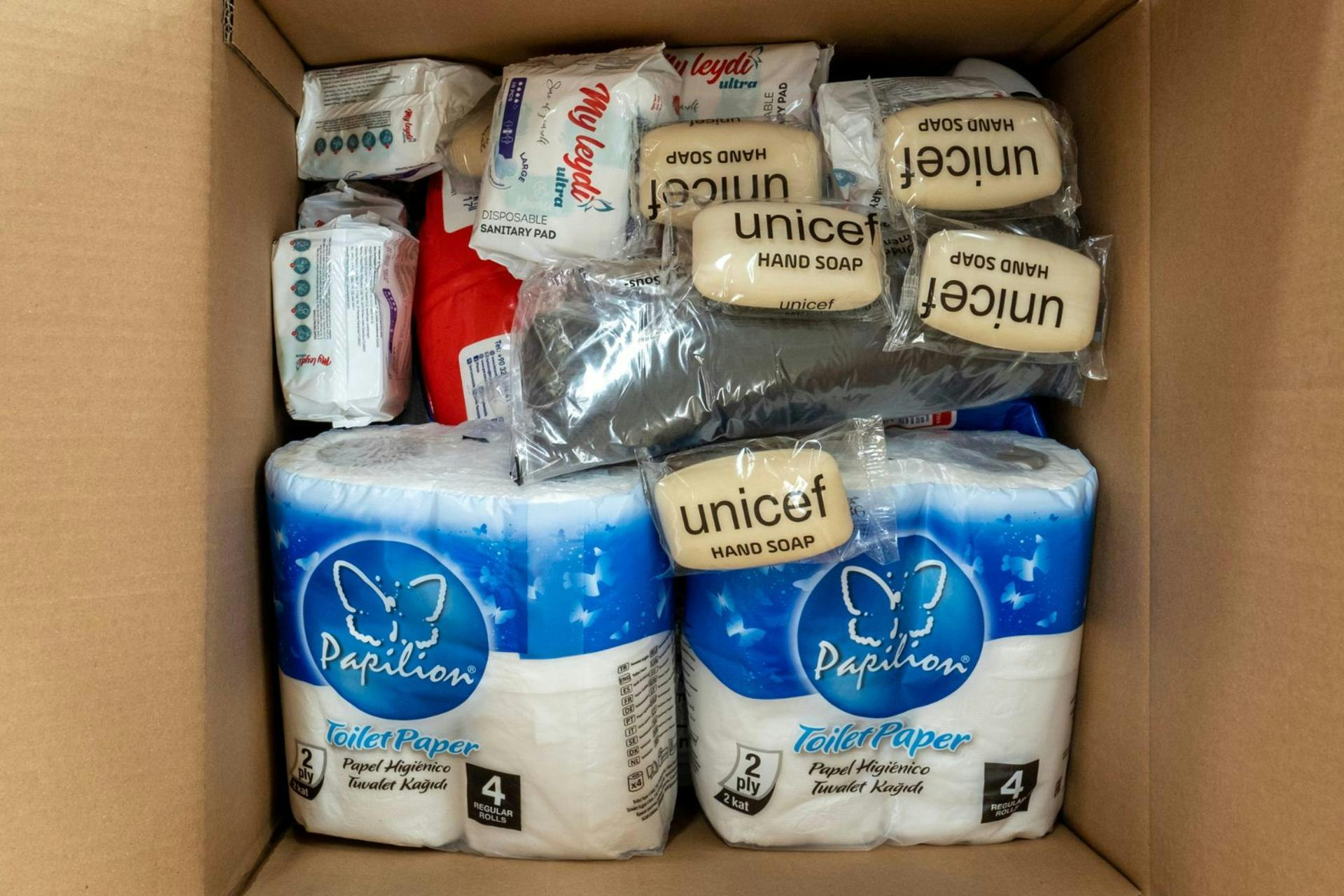 UNICEF/UN0781762/AKAR
A small glimpse inside a shipment of more than 10,000 hygiene kits that include soap, towels, toothbrushes, and toilet paper on its way from a warehouse in Istanbul, Türkiye to Adıyaman and Kahramanmaraş, two of the hardest hit cities. 

While they may not look like much – these basic necessities ensure people can maintain their hygiene, and dignity in the face of such a crisis.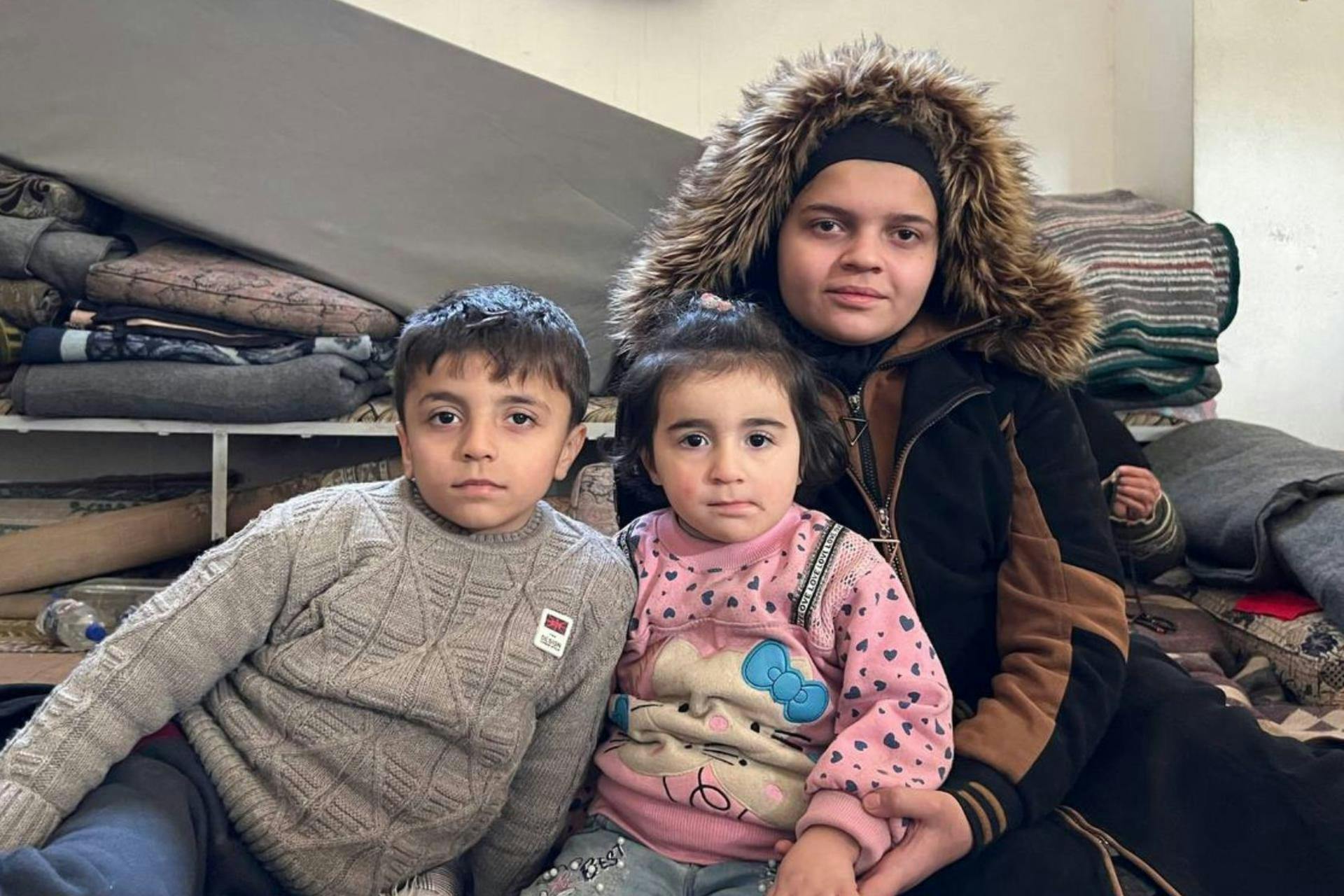 UNICEF/UN0781602/AL-ASADI
"I was displaced before because of the conflict more than once. I'm really tired, but thankful that my family is safe". Like many in Syria, Hanan has endured through more than a decade of an ongoing humanitarian crisis and hostilities - for her youngest Molham, 7, and Halal, 4, it's all they've known. 

She and her children are awaiting their health consultation in northern Syria, from one of the many UNICEF-supported mobile clinics who are also providing free prescriptions, and medical referrals to other specialised medical services as well as awareness messaging on earthquake safety.  
4-year-old Hamzeh is being screened for malnutrition by Hiba, a dedicated UNICEF-supported mobile health team leader in north Syria.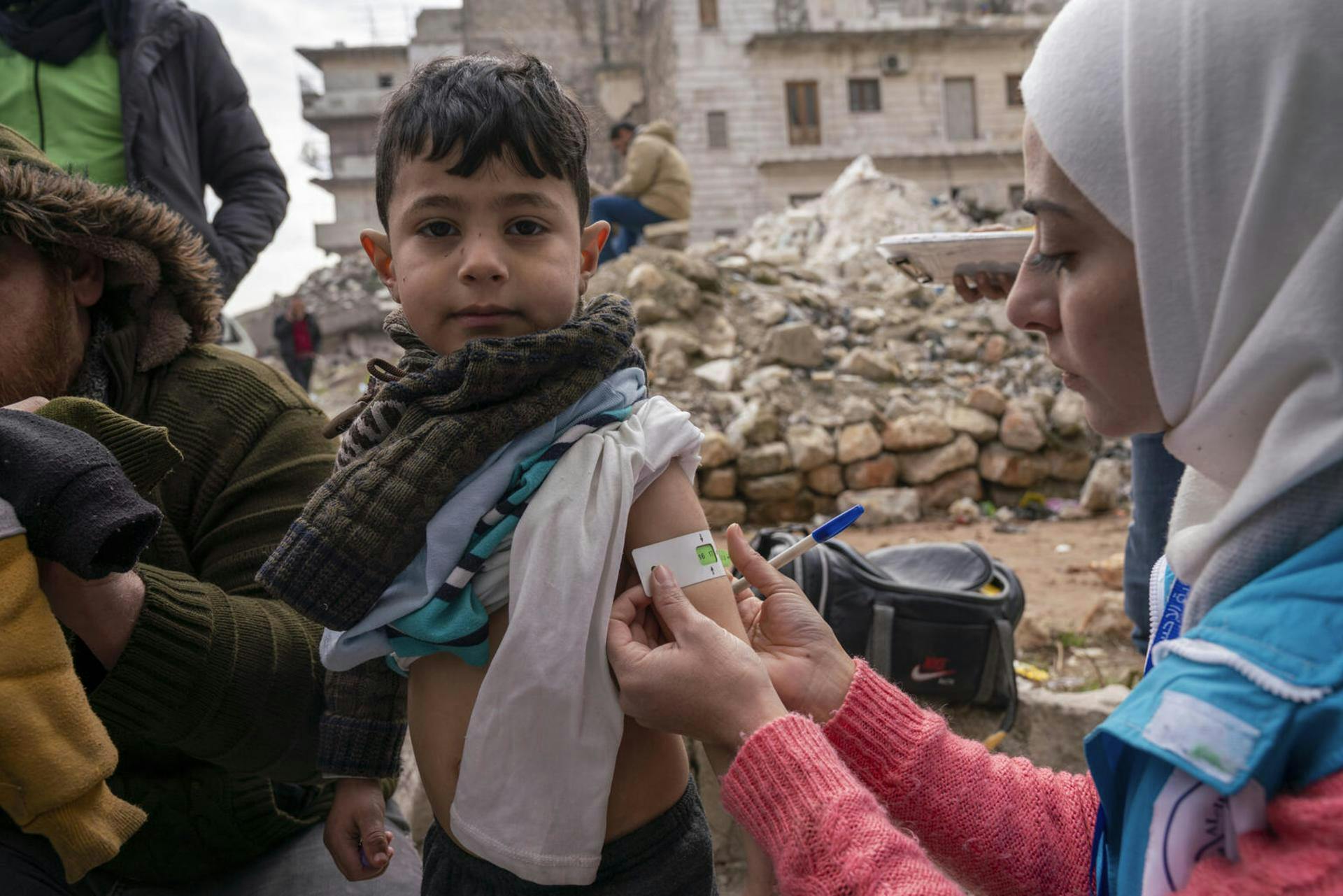 UNICEF/UN0781272/AL-ASADI
Hiba left her two children and husband at home only a few hours after the earthquakes struck to meet with her team and start supporting the kids and families affected. 

"Feeling incapable to do much is the hardest thing … I'm responsible for keeping my little ones safe and I felt equally responsible to help other children in need … During these past few days, when I go to sleep, I feel that I'm never sure what tomorrow will bring. Uncertainty is everywhere, but we keep going to support the people who need us," explained Hiba about what keeps her going during these difficult times.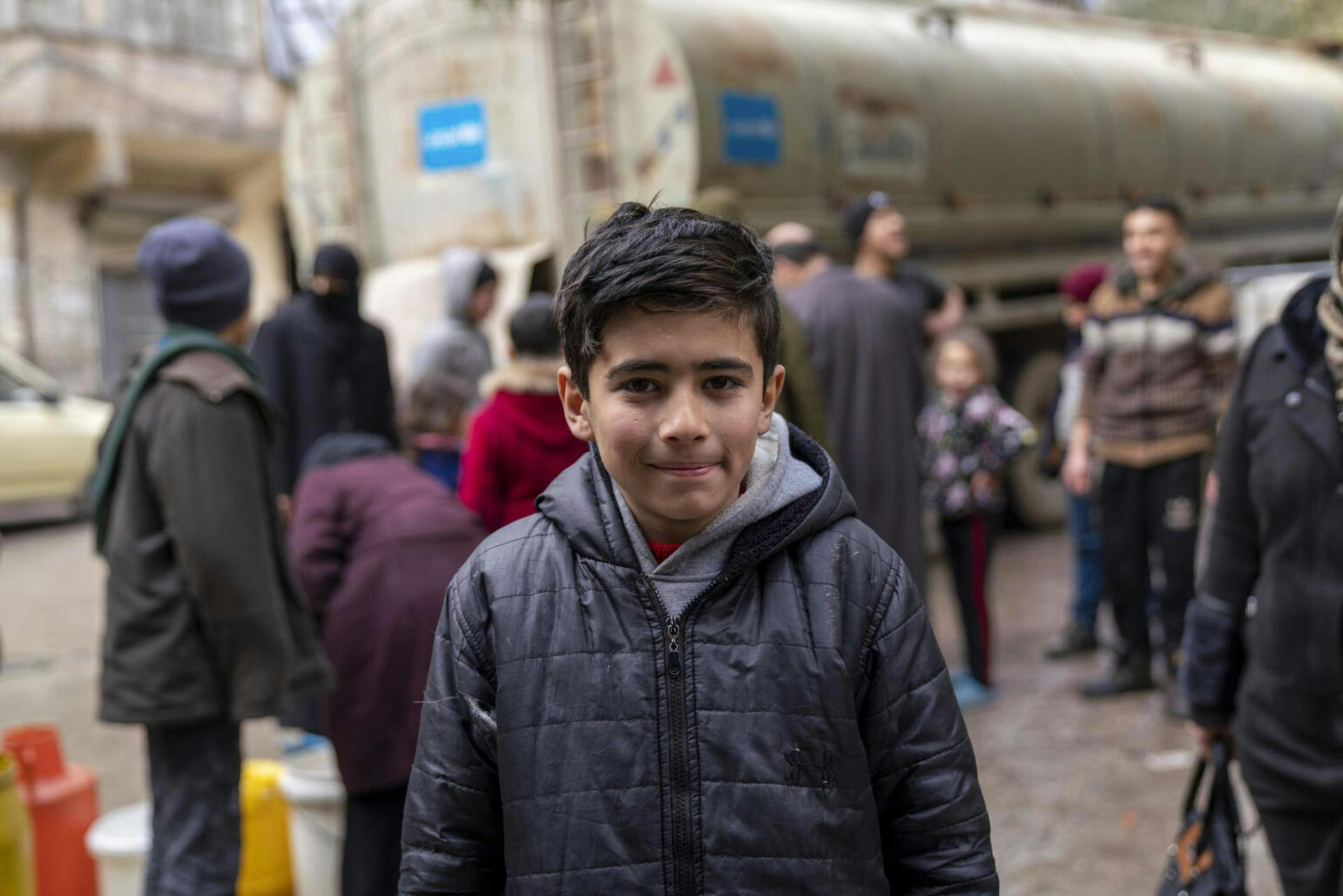 UNICEF/UN0781298/AL-ASADI
13-year-old seventh grader Moustafa stands in front of a UNICEF water truck at a distribution point in the Almyassar neighbourhood of Aleppo city where many of the local water stations have been disrupted by the quakes. Our teams on the ground regularly check the quality of the water at the source and distribution point to ensure it's safe. This comes at a critical time, with waterborne diseases posing another deadly threat to the communities affected. 


"I came here to fetch water so we can use it to wash up and for drinking," says Moustafa, who came here with his grandfather. "Since the earthquake happened, we did not have water." 
We'll continue working day and night to support the needs of those affected by the devastating quakes, including over 7 million children. Though as each day passes their needs grow. Time is critical. Please donate today, for right now and the long road to recovery ahead for children and families in Türkiye and Syria. 
Donate to the Türkiye-Syria Earthquake Emergency
Support our
Emergency Response
Six months on and millions of children and families are still in need of our support.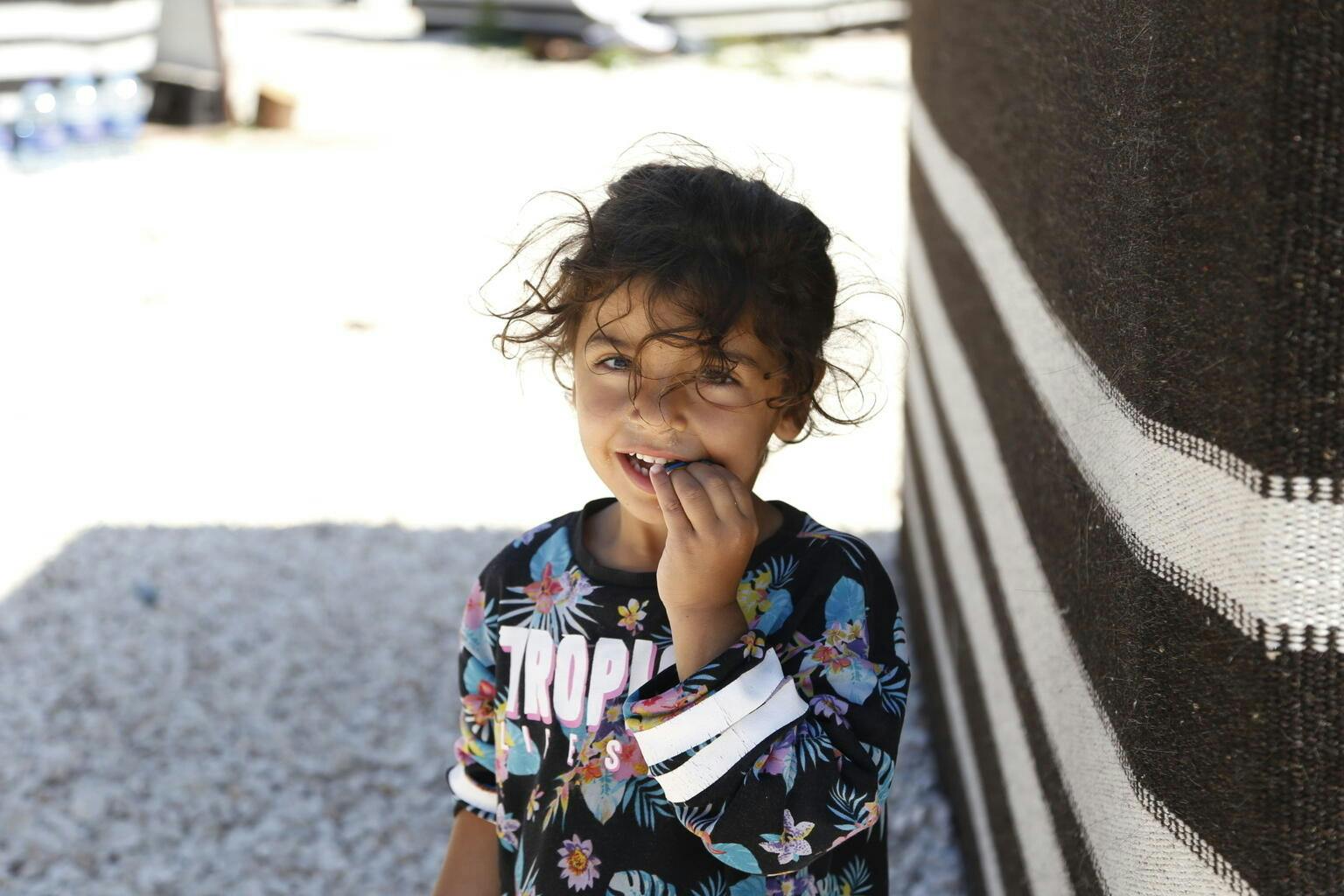 © UNICEF/UN0835857/Kiliç