Right now, Yemen is one of the toughest places to be a kid. Together, we can change that.


For over 8 years, innocent children have been dealing with continuous violence, displacement, and poverty because of ongoing conflict. Shockingly, a child dies every 10 minutes due to preventable causes. This is exactly why we're here, working hard to make a difference for these vulnerable kids.


More than 11 million children are in urgent need of help to survive. We've been able to provide clean water, medical supplies, vital nutritious food, sanitation, and education to many children. Yet, there are still so many more kids who haven't received our assistance. And that's where you come in – your support can make a world of difference.


Your donation today can truly be a lifeline for a child in Yemen. Please, consider contributing to bring hope and relief to these young lives!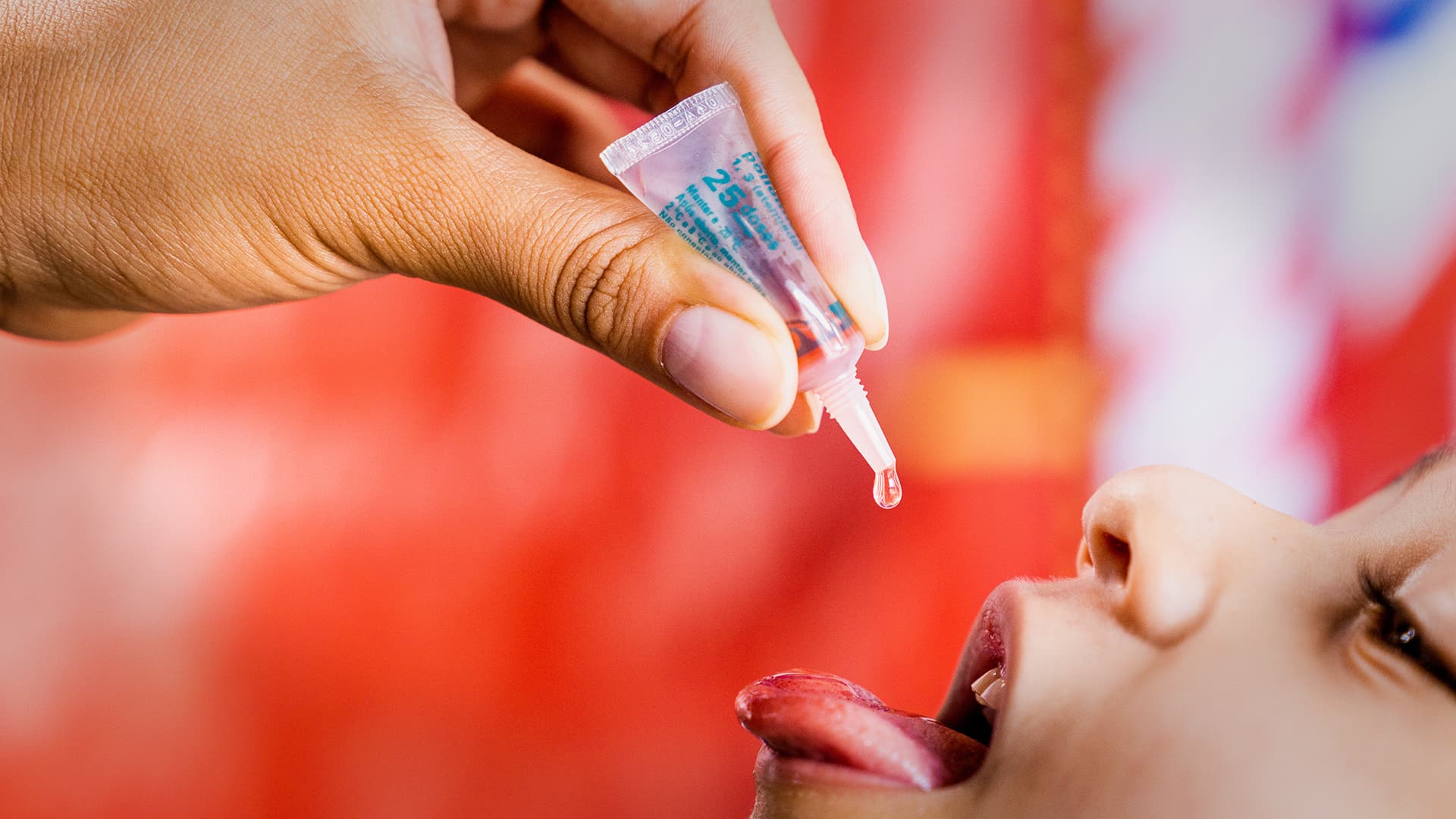 Vaccines
By giving
you could protect 50 children against deadly measles.
Enter a custom gift amount instead
DONATE TODAY
What's happening in Yemen?
Yemen is facing one of the world's biggest humanitarian crises. The situation is dire, with an ongoing armed conflict, a collapsing economy, and a health system that's stretched thin with less than half of health facilities up and running.

Kids are facing the brunt of the consequences of a war they have no control over.

Around 2.2 million children are dealing with acute malnutrition, and a staggering 540,000 of them are in a life-threatening state of severe acute malnutrition. On top of dwindling food resources, 2.3 million children are stuck in displacement camps, where they're missing out on the basics like good healthcare, education, and clean water for sanitation and drinking.

The impact of this conflict goes beyond just physical for the children of Yemen, the mental toll is equally severe. 8 million people are in desperate need of mental health and psychosocial services from the years of conflict, sorrow, and heartache Yemen has experienced.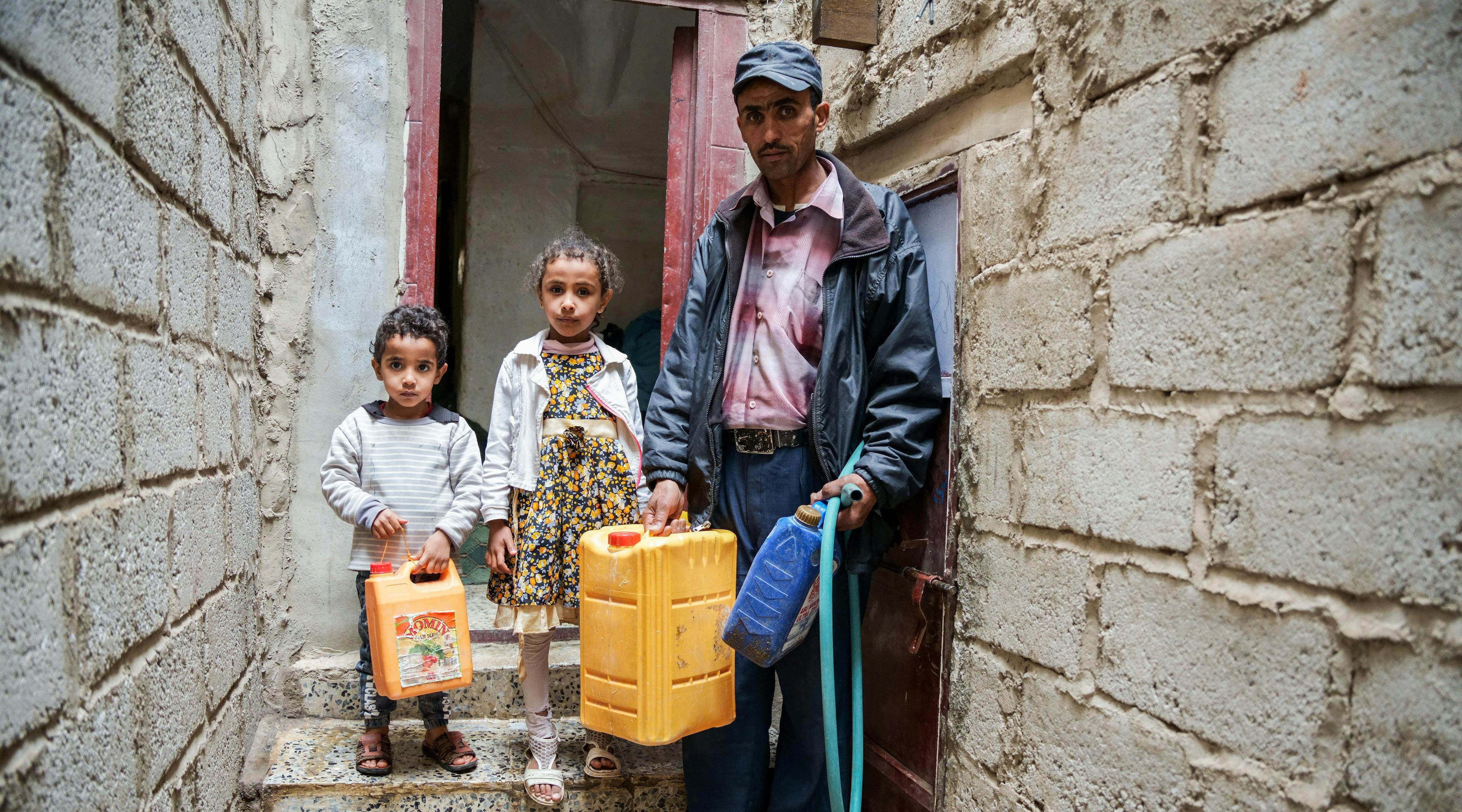 UN0819044
UNICEF is working non-stop to help the children of Yemen cope with the impact of conflict, and to help them to recover and resume their childhoods. But we urgently need more help.

Despite the challenging situation, in 2022 donors enabled UNICEF to: 



Treat more than 375,000 children with severe acute malnutrition in 4,584 primary health care facilities and 34 therapeutic feeding centres. 
Provide emergency cash transfers to almost 1.5 million households every quarter - benefitting around 9 million people. 
Provide access to safe and sustained drinking water to 6.2 million people. Our activities included water trucking, installing water distribution points, and expanding water supply systems to Internally Displaced People's camps. 
Provide vaccination against measles and polio to at least 2.1 million children who have little to no access to primary health care.  
Reach more than 478,000 children and caregivers with psychosocial support, and over 5.2 million children and community members with lifesaving mine risk education. 
Reach more than 2.7 million people living in remote rural areas with access to healthcare services. 
Support Mother, Newborn and Child Health (MNCH) services in 24 hospitals providing operational assistance, as well as equipment and supplies. 
Support to 4,500 Outpatient Therapeutic Programme (OTP) centres and 288 mobile teams to help treat and prevent malnutrition in children. 
Provide learning materials to over 538,800 children and ensure more than 856,600 children have access to education opportunities, including early learning. 
UN0826628
What needs to happen now?
You have the power to make a real difference in children's lives in Yemen. We aren't giving up on this generation of innocent kids and your support will help us do more.

When you donate, you're making sure that kids who are malnourished get the help they need, that displaced children don't miss out on education, that those dealing with stress and trauma receive the psychological care they deserve, and that families can access clean drinking water, proper sanitation, and hygiene facilities. It's a direct way to change lives for the better.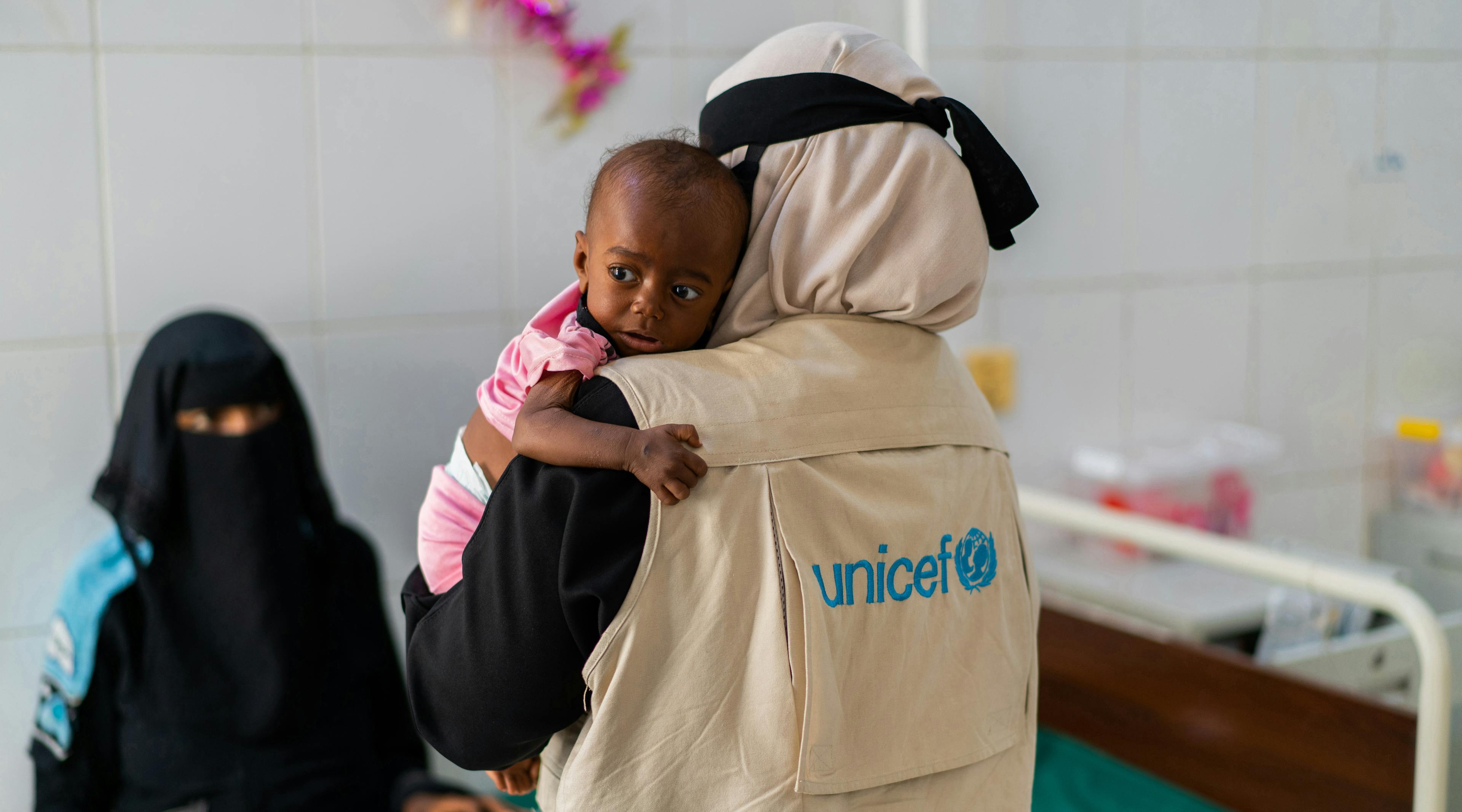 UN0773509
Other ways you can donate
Please donate today, to make a difference in the lives of children in Yemen.

You can donate over the phone on 0800 243 575.

You can donate direct to our bank account 01-0505-0463764-00 using code YEM-WS
Other ways to support kids in Yemen
Help us spread awareness of the situation for kids in Yemen by sharing this appeal with your friends and family. 

If you'd like to fundraise with your community to support our work, you can start a fundraiser here.
In the unlikely event that the funds raised exceed UNICEF's funding requirements for this appeal, your one off or monthly gift will go to our Greatest Need Appeal.   

Your life-saving monthly donations will support this appeal for 6 months. After that they will go into our Global Parent fund to save and protect children worldwide.

Appeal information updated: 15th May 2023.