©UNICEF
500 days of war for kids in Ukraine
On 24th of February 2022, the lives of Ukrainian kids changed forever.  

It's been more than 500 days since their childhoods stopped and the fear, danger and suffering began. Millions of kids have been forced to flee their homes, and those left behind are struggling without clean water, sanitation, healthcare and education.    

The situation in Ukraine remains horrific. But it's not without hope.   

Thanks to our amazing donors, UNICEF has remained in Ukraine and is not going anywhere. We're continuing to deliver urgent emergency aid and assistance to make a life-saving difference for kids. While the support received has been fantastic, this horrible war continues and so to do the needs of children and families affected. 

We know times are tough – but we're asking Kiwis to please give deep to help us continue supporting Ukrainian kids and families. Together we can keep making a real difference through our life-saving work for kids in Ukraine.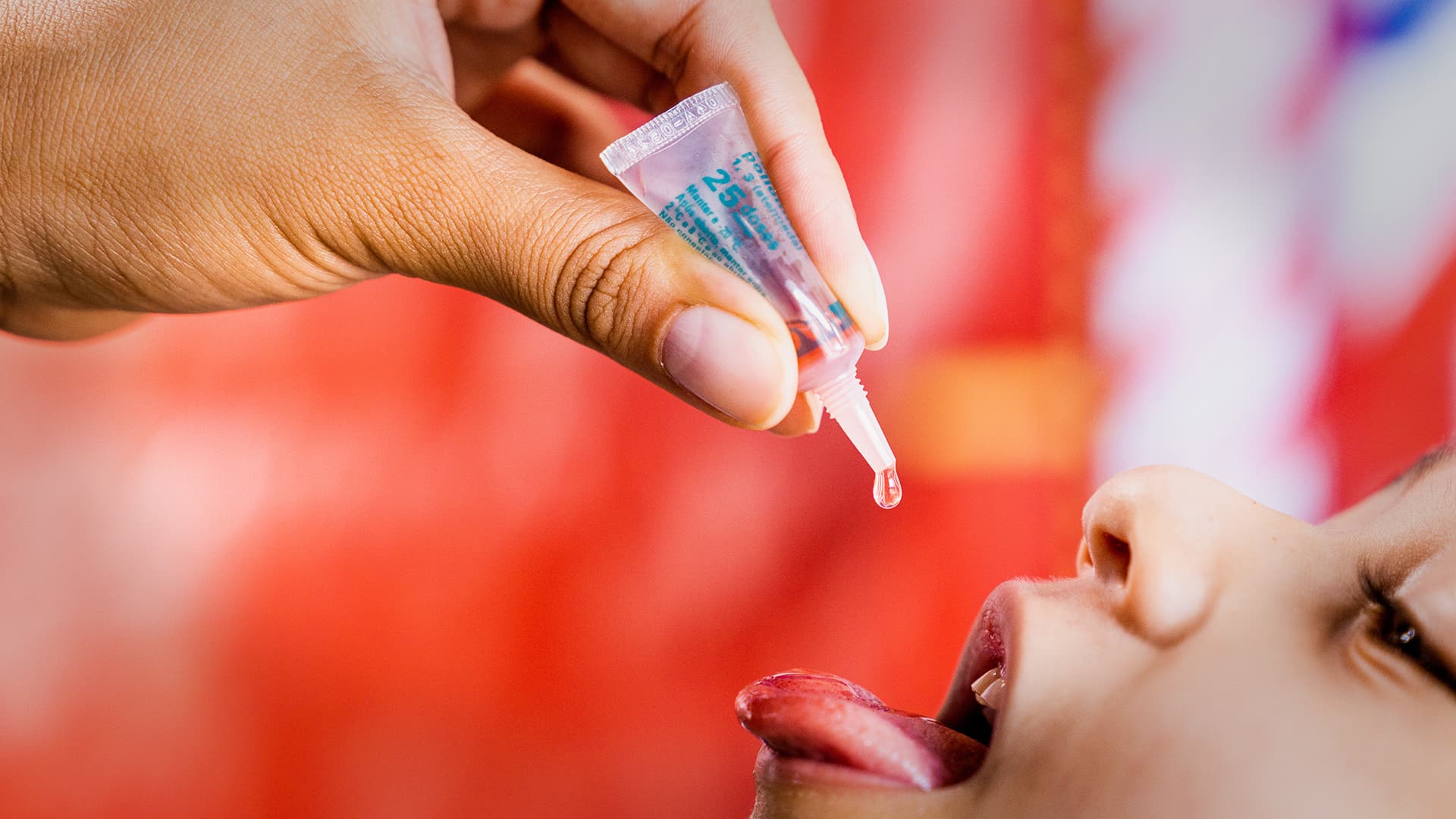 Vaccines
By giving
you could protect 50 children against deadly measles.
Enter a custom gift amount instead
DONATE MONTHLY
500 Days ago children's lives
changed forever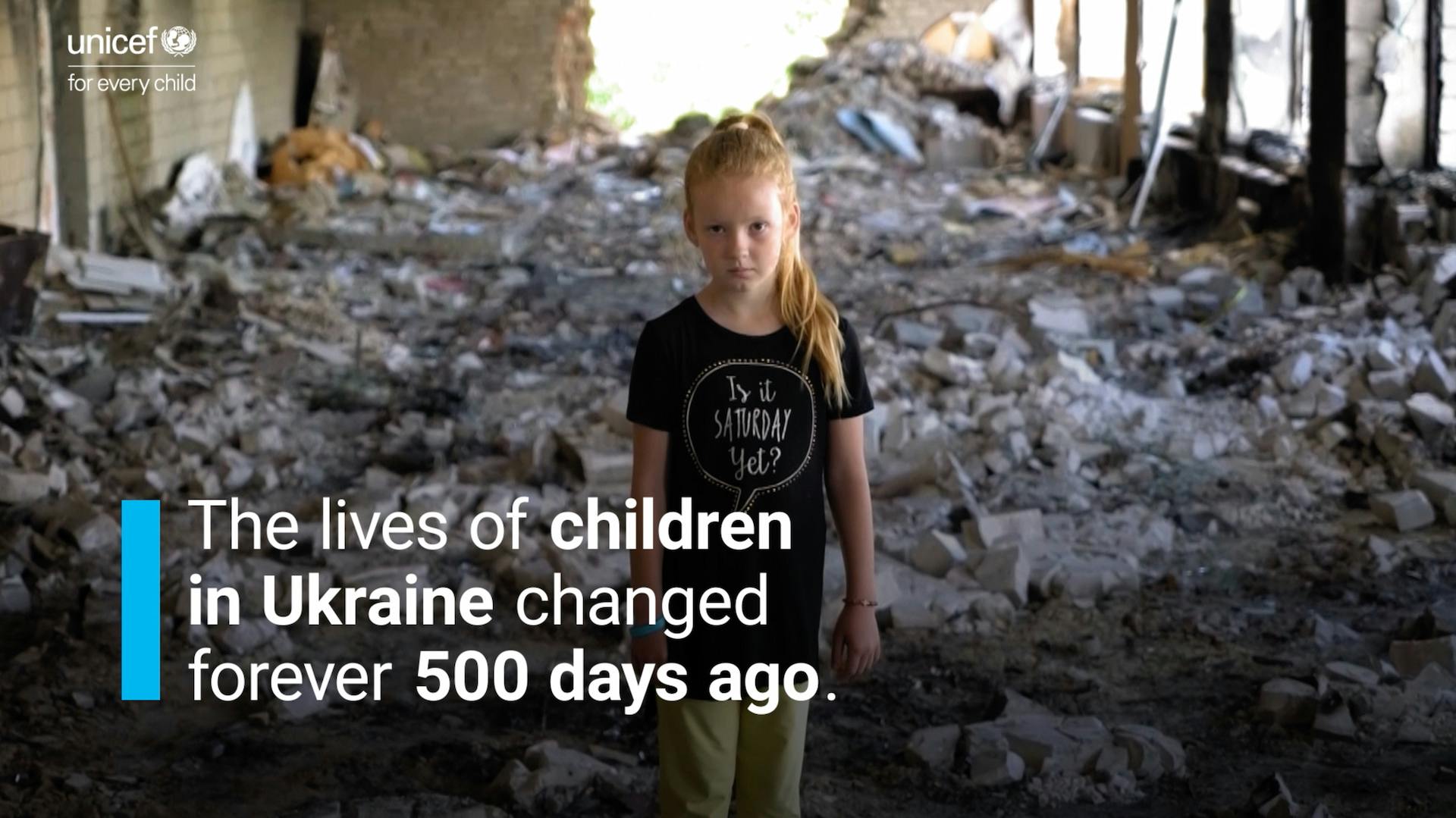 How will my donation help kids in Ukraine?
Children in Ukraine are continuing to miss out on the basics. Support from Kiwis like you is how we're able to keep providing essential services such as healthcare, clean water, mental health and psychosocial support, education, and nutrition.

So far this year, we've been involved in65 humanitarian convoys to reach families and communities on the frontline. By working with partners on the ground we're able to distribute supplies and provide services to ensure isolated and hard to reach children don't get forgotten. Up to 334,000 people have benefitted, from supplies including hygiene and health supplies, safe drinking water and equipment to support water networks.

Please donate now to support children and their families in Ukraine.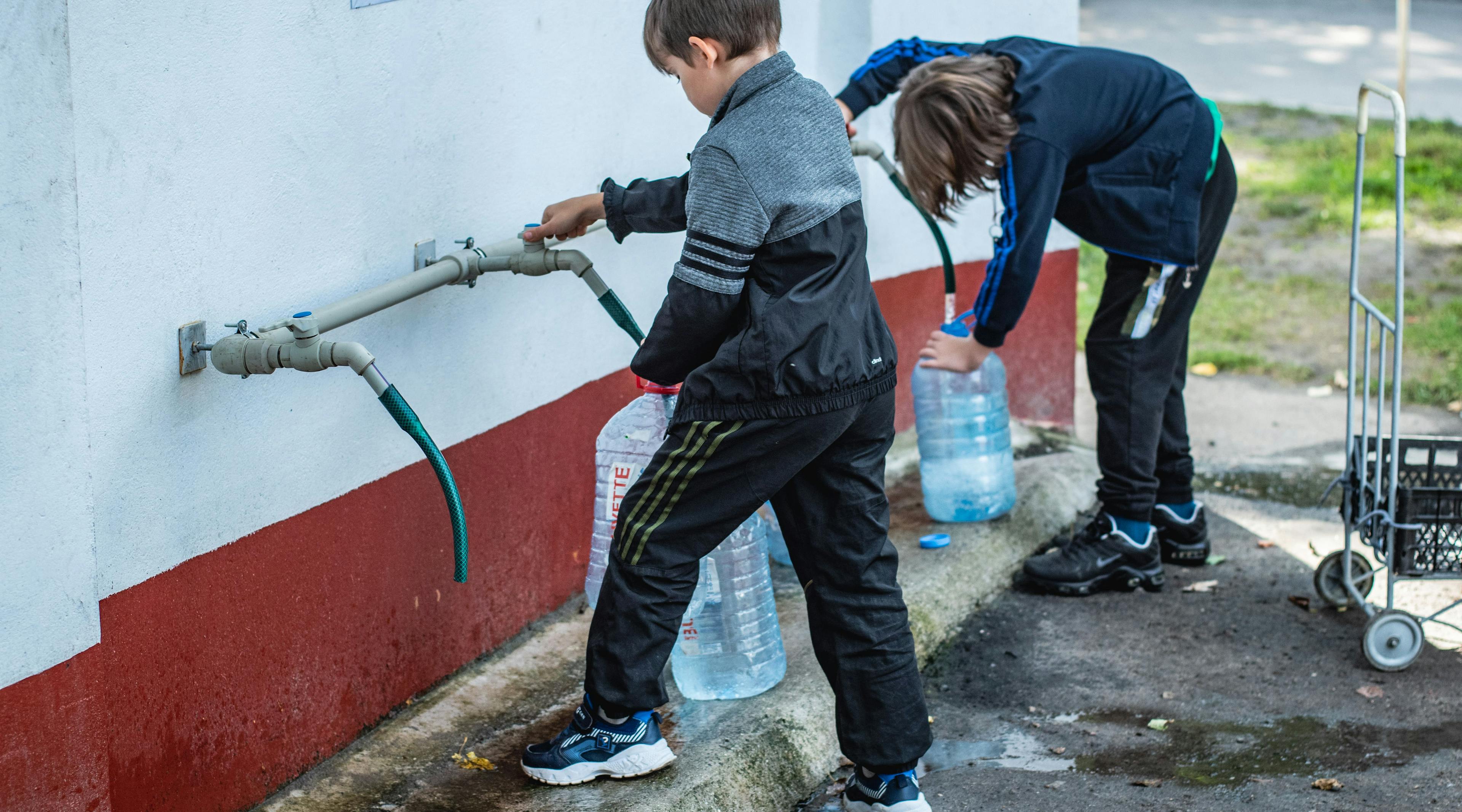 UNICEF/UN0769639/VOVK
Millions of children and families living in the city of Mykolaiv, have access to clean drinking water, thanks to UNICEF, partners on the ground and generous donor support.
How's UNICEF been responding?
Since the war began, we've received many generous donations from kind-hearted Kiwis up and down Aotearoa. A huge thank you to everyone who has donated and provided us with the fuel to continue our lifesaving work. 

Here's a look at what UNICEF donors have helped achieve so far in 2023: 


Provide more than 1.5 million children and women with access to primary healthcare through UNICEF-supported facilities and mobile health teams.
Reach almost 750,000 children and caregivers with mental health and psychosocial support.  
Provide more than 2.7 million people with access to safe water for drinking, cooking and personal hygiene.
Ensure almost 450,000 people received water, sanitation & hygiene supplies. 
Ensure more than 340,000 children received support to continue their education, including providing educational supplies and school-in-a-box kits.
More than 30,000 households have been reached with UNICEF-funded cash transfers.

If you can support us again today, we can continue that life-saving impact for those kids still suffering.



As the conflict continues in its second year, children need our help more than ever.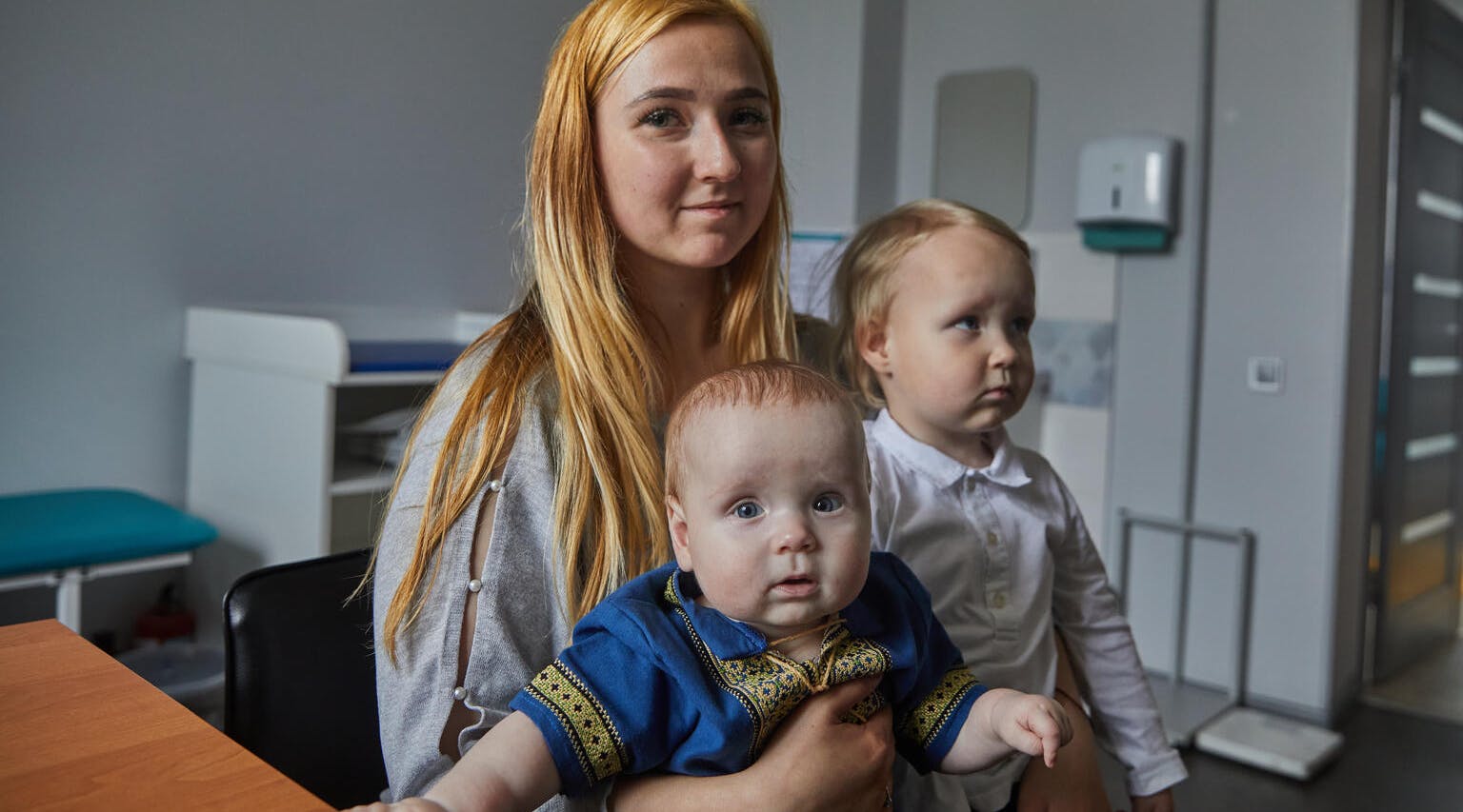 Oleksandr (7-months) has received a DPT (diphtheria, pertussis, tetanus) and polio vaccine to keep him healthy and safe.

UNICEF continues to supply vaccines and cold chain equipment in Ukraine. Just recently, we delivered 543,000 doses of oral polio vaccine (OPV) to protect Ukrainian children, like Oleksandr, against this deadly disease.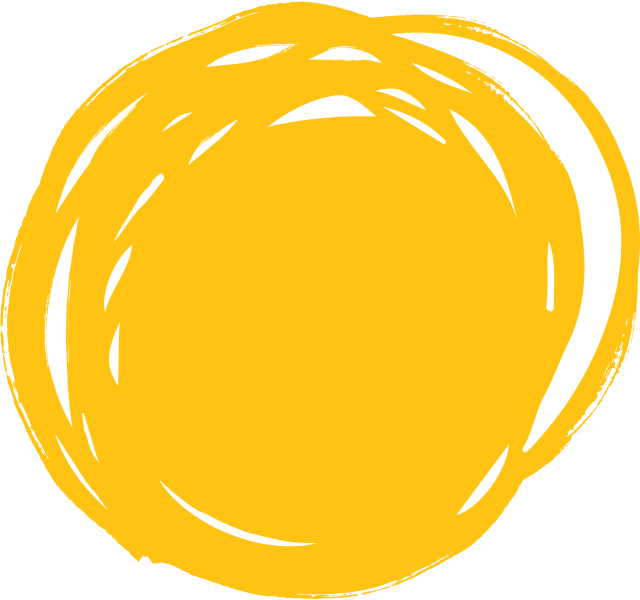 What are the needs of children and families in Ukraine? 
As the war in Ukraine continues in it's second year, the situation for millions of kids there remains dangerous and desperate. We won't stop delivering until we've reached every child who needs us. Any amount you can give today, will make a life-saving difference. 

Here's a snapshot of the current needs:


17.6 million people in Ukraine need of a variety of humanitarian help to survive. 

11 million children and adults need help accessing safe water for drinking, cooking and personal hygiene. 

14.6 million people are in need of primary healthcare and vaccinations.

5.3 million children need support to continue their education. 

3.4 million kids need child protection services including ongoing mental health and psychosocial support.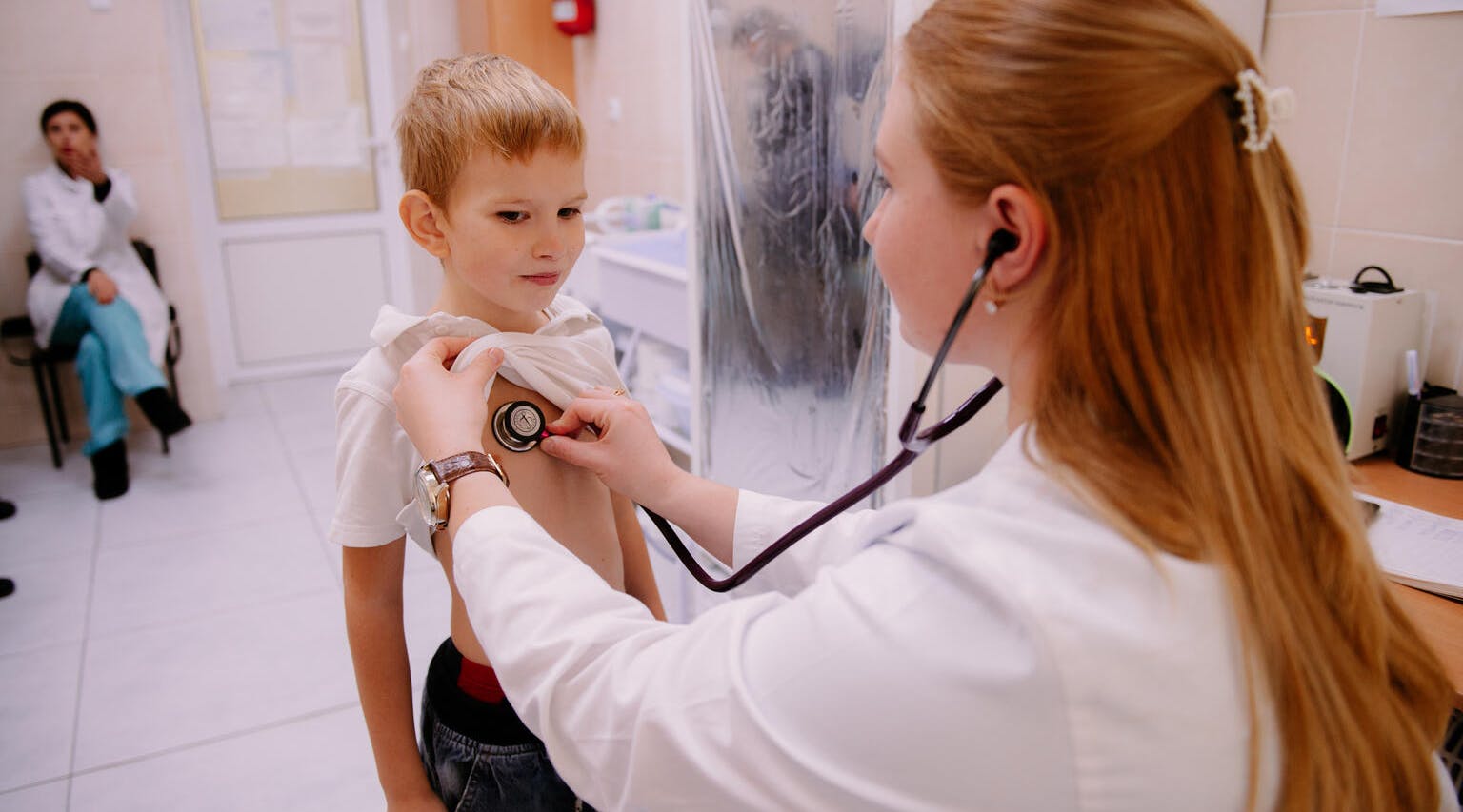 Doctor Kateryna Kushiova, 27, uses a stethoscope to examine 8-year-old Yaroslav Khorolets at a UNICEF supported Medical Care Centre in the Kharkivska Region, Ukraine.

Not only do children have to survive war, but they're facing life-threatening diseases also.
UNICEF has been in Ukraine for more than 25 years, and we're not going anywhere. We have offices and teams across the country, and in neighbouring countries, working around the clock to deliver for children. 
We have decades of experience responding in emergency situations (300+ each year). And with a web of supply hubs and logistic networks across the world, and expert committed staff on the ground – we're uniquely positioned to maximise the impact of every dollar donated. 

Please donate now.  

You can help us continue to deliver life-saving supplies for Ukrainian children and their families.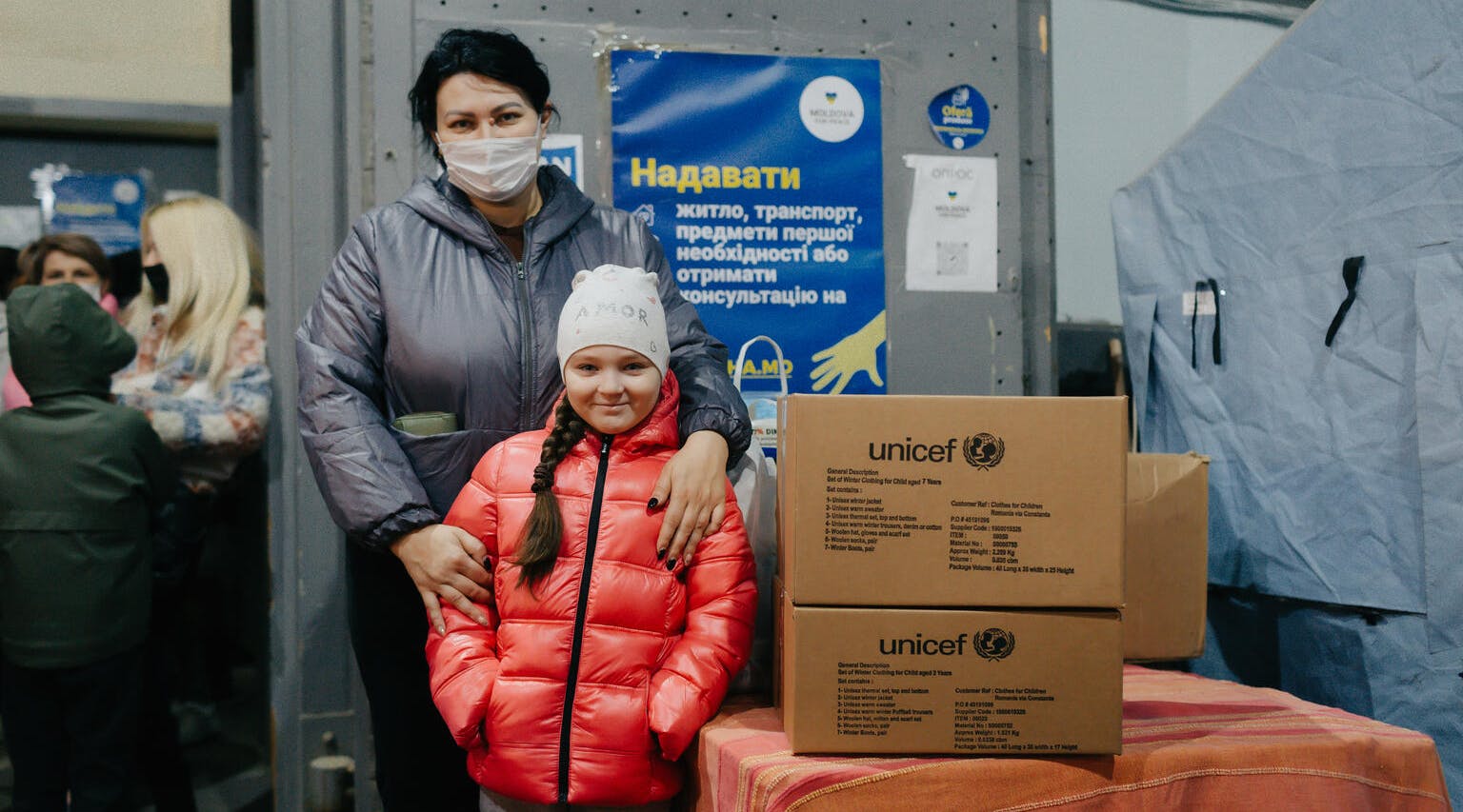 Varvara (7) has received a clothing kit from UNICEF in Chernihiv, Ukraine. Thanks to UNICEF's work, hundreds of refugee families in Moldova have received warm clothes, hygiene products and a little hope.

UNICEF Moldova will continue to provide lifesaving assistance to help parents make their children's lives healthier and safer.

If you'd like to donate over the phone, call our friendly team on 0800 243 575. 

If you'd like to donate direct to our bank account, please use account 01-0505-0463764-00 and code 'UKR-WS'. 
Help us spread awareness of the situation for kids in Ukraine by sharing this appeal with your friends and family. 

If you'd like to fundraise with your community to support our work, you can start a fundraiser here.
In the unlikely event that the funds raised exceed UNICEF's funding requirements for this appeal, your one off or monthly gift will go to our Greatest Need Appeal.   

Your life-saving monthly donations will support this appeal for six months. After that they will go into our Global Parent fund to save and protect children worldwide.  

UPDATED: 3rd August, 2023