Beyond numbers and stats:
The Dhamar Solar Water Tower's real-life impact
Beyond numbers and stats: The Dhamar Solar Water Tower's real-life impact.
Amidst an escalating conflict in 2017, a blockade of Yemen's crucial port in Hudaydah disrupted the delivery of fuel and other essential supplies to the country. The blockade occurred as Yemen, already one of the world's most water-scarce nations, was starting to see the very real impacts of climate change. Out of necessit, UNICEF and partners came up with a fossil fuel exit strategy to continue life-saving services for children and their families. The Dhamar Solar Water Project cost just under $1.4 million to build, and is the biggest solar-powered water project in Yemen, securing a safe water supply for over 137,000 people in Dhamar Governate.
In the second part of this series on the Dhamar Solar Water Tower Project (read part 1 here), we want to amplify the stories of everyday Yemenis. They're community members who draw on this sustainable water source to improve the lives, and protect the livelihoods, of those around them. It's their real lived experiences that show unbelievable resilience and adaptability to some of the toughest humanitarian circumstances. Ones that sit at the intersection of socio-political unrest, the climate crisis but also change and hope.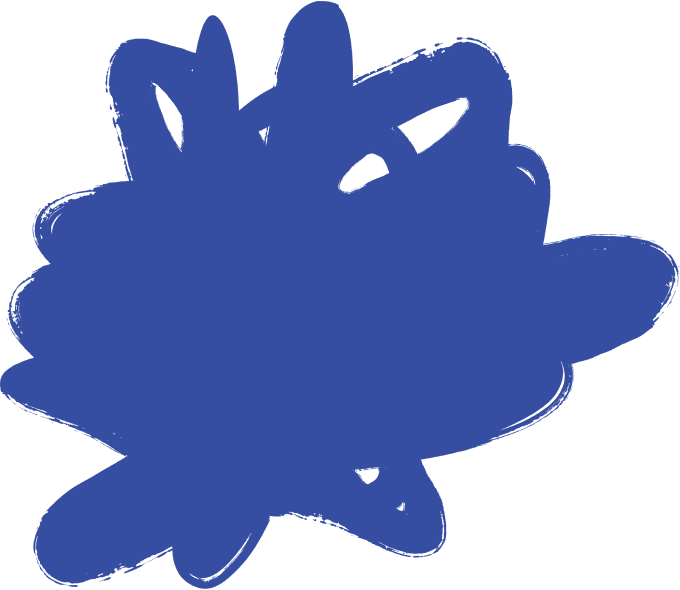 Mohammed Hasan

- a 24-year-old engineer

Following in his father's footsteps to become an engineer, Mohammed sees his work as both highly technical as well as being of humanitarian service. "Before the war, water was readily available and there was no pollution or contamination from sewage.The water system was maintained continuously. But when the war began, water supply was disrupted and maintenance was halted. Sanitation services were also interrupted, leading to environmental pollution," says Mohammed.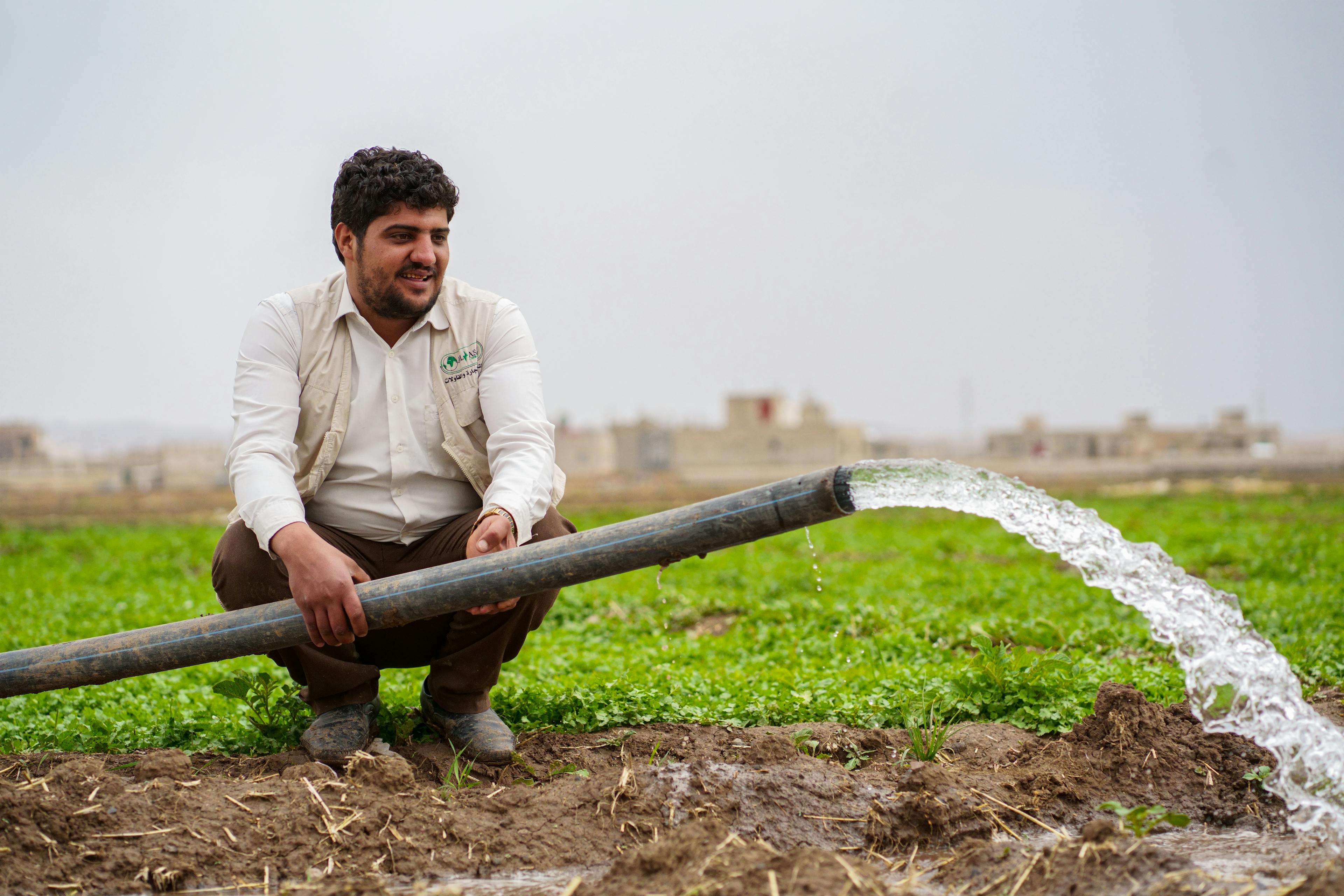 When water was eventually restored after the shortage, there was a lot of contamination and disease from the neglect of the pipes and tanks.  "I enrolled in the institute to become an engineer because we faced great difficulty waiting for engineers from abroad to set up solar systems. It needed a lot of effort and expenses; therefore, we entered this field to serve our nation and country," he says.  
Currently, in his hometown, he supervises Dhamar's huge solar-powered water system and ensures the delivery of clean water to his community. "The project has greatly assisted in serving the people. It has introduced wells and now provides water for schools, hospitals, and citizens. This project has inspired me to create new solutions to problems, as I have always watched my father do," he explains.  
Sustaining such a project in any context is complex, even more so in Yemen, a country which remains in the grip of an ongoing conflict. "The project is neutral and not associated with any conflicts, making it safe from any sabotage or obstruction. The benefits of this system are universal and extend to the entire population," he says. Adding that "it's not owned by a specific person or group, but rather is a public service that benefits everyone."  
Eman Al-Muhanash,

a chemistry teacher, at Al-Zahra'a School

Despite the hardships of war, Eman wakes up everyday motivated to share her love of teaching. She believes the only way to make significant change is through educating young people. "I want my students to become creators of the next generation, empowered and competent in their lives," says Eman.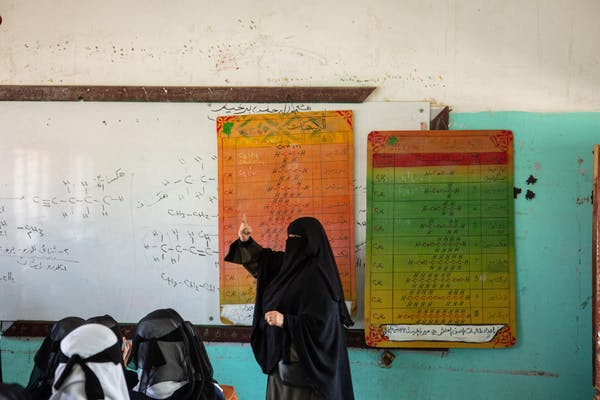 "Solar energy has been an influential contributor. With the new solar panel system, we can pump water into the upper water tanks when available, to fill all the bathrooms. It has contributed to solving the problem of student absenteeism," says Eman.
The impact of war on her and her students is something they've learnt to cope with, despite how hard it's been. One of the things that so many take for granted, is the effect the war has had on the crucial resource of fresh clean water. Before the war started, water was available every day but since then, this has deteriorated to once every 10 days. The lack of access to bathroom facilities has significantly impacted students, leading to a high absenteeism rate. "When there is no water in the bathrooms, students are forced to return home to use the bathroom, and they often do not return to school," she says. But since the Dhamar Solar Water tower things have changed and absenteeism has drastically reduced at Eman's school. 
Eman says, "Solar energy has been an influential contributor. With the new solar panel system, we can pump water into the upper water tanks when available, to fill all the bathrooms. It has contributed to solving the problem of student absenteeism." 
And what does she hope for her students?  "I wish for the students to be better and live in better conditions than us because living during the war has broken many people. I want them to have a better future and live better lives. A life where there is no war and no conflicts and to live in peace and safety," she says 
Suroor Mohammed

- a midwife and community champion

Suroor is much loved in her community. As a mother and midwife, she juggles a busy home life and growing a clinical practice. She spends half her day teaching midwifery and the rest providing care to women in the community. She has seen firsthand the health impacts brought on by a disrupted water supply. "The climate plays a big role, because if there is no rain weekly, water availability decreases," Suroor explains.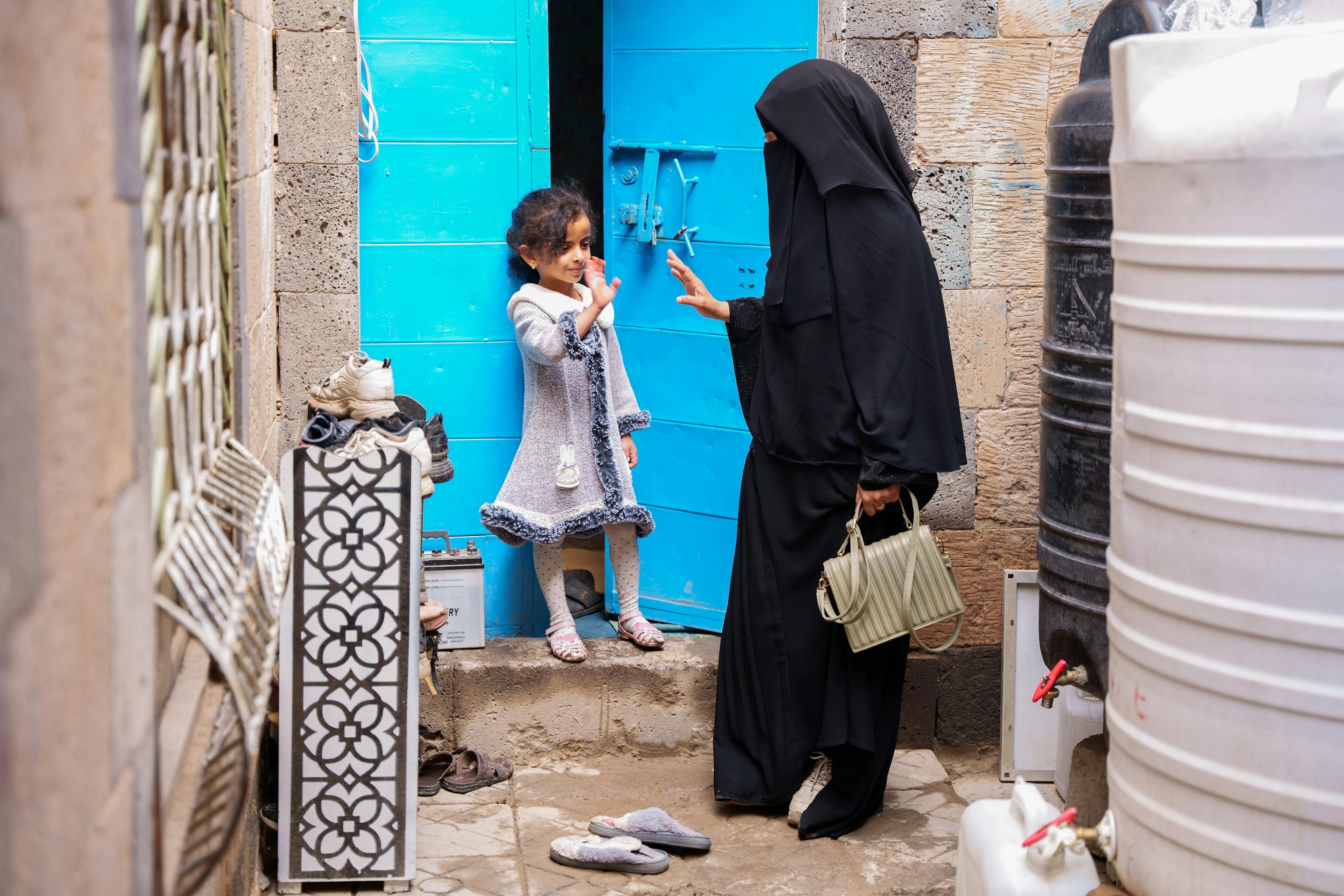 "The situation before the availability of clean water in the community was difficult," she adds. "People would queue up next to water trucks, in mosques, and by the wells. This led to people getting infected with many diseases, such as cholera." 
Suroor's efforts in her community have been strengthened now that everyone, including the hospital in which she works, has a secure supply of safe and clean water.  "I was inspired to work as a midwife because I like helping women and providing medical information and health promotion to the community. When we use health promotion to educate women on how to wash their hands using clean water, it helps prevent many diseases," she says. 
Nabil

- a father who fled with his family to safety

For parents Nabil and Salma and their children, conflict in their hometown, Taiz, forced them to flee to Dhamar. This displacement caused them a lot of strife, living in inadequate housing and without access to reliable income, food supplies or clean water. "The war affected the community and the country as a whole. Because we are poor, it affected us the most. We struggled a lot fetching water in long queues from charity water trucks, where I would queue in line with my wife and children to get 20 litres and sometimes 30, not more," says Nabil.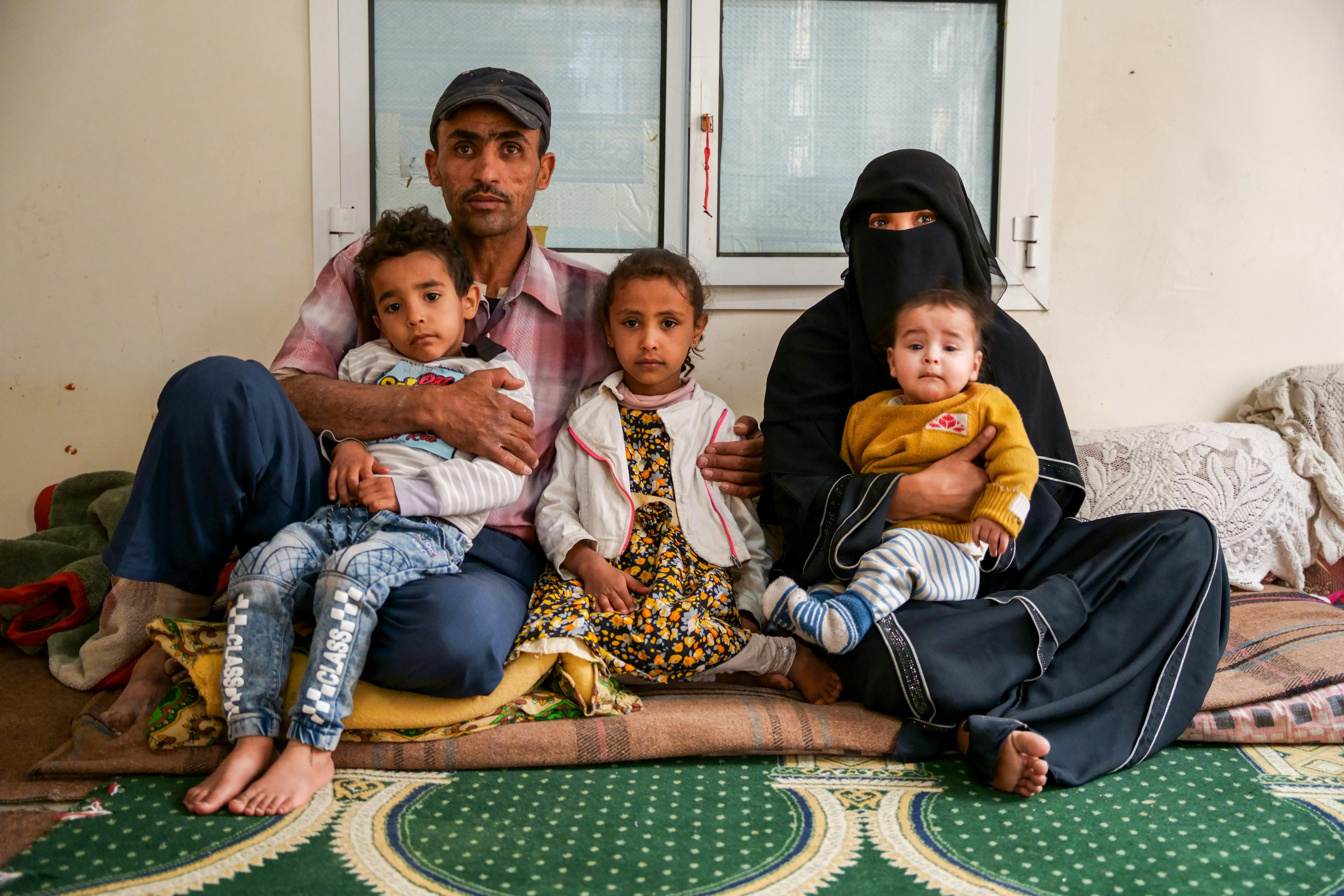 The water supplies they were able to collect from local water trucks, brought cholera into their home, almost killing one of their children. "The water tasted strange. It didn't affect us grown-ups but my child was affected as he was young. We felt like our boy was done. We couldn't let him sleep at the hospital because we couldn't afford the inpatient department. So we got him intravenous fluid, syringes and medication and we treated him at home as the doctor explained to us at the hospital," he says. Thankfully, their son made a full recovery and now with the Dhamar Solar Water Tower in operation Nabil and Salma don't have to worry about the safety of the water. 
"When he got better, we were relieved as we saw our son well, and everything got better. Our lives improved significantly. Now with this solar energy project, we live life conveniently. This water project provided clean water. It improved our lives, and our children are okay," he adds. 

A project like the Dhamar Solar Water Tower has far reaching impact, which you only have to look at the data to see. But, numbers and statistics leave out a fair bit of detail and nuance on the real everyday effects such a project can have on the people living in these communities... Stories of war, climate change and lack of access to safe water, are so important in understanding how projects like this can change the trajectory of generations, for the better. And why this work is at the core of what we do, thanks to donors across the world, who help make it happen.

The climate crisis is happening now... As the world's biggest and longest running children's charity, our mahi, like the Dhamar Solar Water Tower, ensures all children everywhere can thrive in a rapidly changing climate. But we need all the support of society we can get - individuals, small businesses, big corporates and most of all governments - to make projects like this the norm and not the exception.
Please sign
Our climate crisis petition...
To urge the New Zealand government to declare the climate crisis a children's emergency. Help jump start this process...