UN0781435
UNICEF's humanitarian response in

earthquake affected regions of Türkiye and Syria
UNICEF's humanitarian response in earthquake affected regions of Türkiye and Syria.
One month after devastating earthquakes in Türkiye and Syria, millions of children need continuing humanitarian support.
6 March 2023 - More than 850,000 children remain displaced after being forced from their damaged or destroyed homes.

The number of children killed and injured during the quakes and their aftermath has not yet been confirmed but is likely to be in the many thousands. The combined death toll from the earthquakes and aftershocks has reached more than 50,000 people with thousands of others injured and massive destruction to buildings and other essential infrastructure.

The impact of the earthquakes on the region's children and families has been catastrophic, leaving hundreds of thousands in desperate conditions. Many families have lost their homes and are now living in temporary shelters.

The initial two earthquakes on 6 February - followed by more than 11,000 aftershocks - caused widespread destruction and took the lives of thousands of people. Two weeks after, two additional large earthquakes brought further suffering to children and families in affected areas, with more buildings collapsing and further loss of life. Children who survived the initial quakes were once again exposed to shock, fear and uncertainty.

The impact of the earthquakes on the region's children and families has been catastrophic, leaving hundreds of thousands in desperate conditions:

Many families have lost their homes and are now living in temporary shelters. The earthquakes have also caused widespread damage to schools and other essential infrastructure, further jeopardising the well-being of children and families. Access to safe water and sanitation is also a major concern, as are the health needs of the affected population.
Impact in
Türkiye
Over 1.9 million people are staying in temporary accommodation shelters with limited access to basic services such as water, sanitation and medical services in the affected areas. In Türkiye, 2.5 million children require urgent humanitarian assistance.

As of 5 March, at least 45,968 deaths and more than 108,068 injuries have been confirmed by the Government of Türkiye. More than 214,000 buildings have been affected, including hospitals, schools and other critical infrastructure providing essential services to the population.

Türkiye is home to the largest number of refugees in the world and has shown incredible generosity to its Syrian neighbors- 1.7 million registered refugees have been affected, including more than 811,000 children.

Many hospitals, schools, and educational facilities have been damaged:

In Türkiye, the education of nearly 4 million school-enrolled children, including over 350,000 refugee and migrant children, is at risk, due to the overwhelming number of damaged or destroyed schools. In some of the 11 affected provinces, schools re-opened on 1 March. UNICEF is working to support the Government of Türkiye's plans to resume education through setting up learning spaces, providing needed supplies and training. 
Impact in
Syria
In Syria, more than 500,000 people are believed to have been forced from their homes by the earthquakes. Many family's homes have been destroyed and many children are afraid to return to damaged homes as aftershocks continue. Even before the earthquakes, Syria had the largest number of internally displaced people in the world, with 6.8 million people displaced – including nearly three million children. Across Syria, more than 3.7 million children have been affected by the quakes.

In Syria, at least 5,814 people have been killed, and more than 10,849 injured, with reports of hundreds of buildings damaged or destroyed.

Many schools, hospitals and other medical and educational facilities have been damaged or destroyed by the quakes, further impacting children:

According to ongoing assessments, up to 1,800 schools (including more than 220 schools in northwest Syria) have been damaged in varying degree from slightly damaged to destroyed and at least 171 schools (including 20 in northwest Syria) are being used as shelters.

The assessments also indicate that at least 116 health facilities (including at least 7 hospitals) in Aleppo, Hama, Lattakia and Tartous have been damaged. In northwest Syria, at least 55 health facilities have been damaged and 15 of them have suspended providing services. Similarly, at least 121 health facilities are in dire need of fuel and 112 need medicine.

According to UNFPA, there are around 356,000 pregnant women in affected areas who urgently need access to reproductive health services:

These include 226,000 in Türkiye and 130,000 in Syria, around 38,800 of whom will deliver in the next month. UNICEF is delivering critical medical supplies including midwife kits and obstetric kits to support pregnant women.

Key civilian objects and infrastructure across Syria have been affected:

This includes infrastructure such as critical water and sanitation systems, water pumping and treatment plants, water towers, sewage systems and water tanks in camps for families who were already displaced prior to the earthquake. Any disruption to the provision of their services increases the risk of waterborne diseases including cholera and acute watery diarrhea.

In Syria, children and families displaced by the earthquakes are at greater risk of encountering unexploded ordnance, especially when on the move:

It is estimated that a third of the region is contaminated with landmines and other unexploded ordnance, and so it is anticipated that the earthquake will force people onto contaminated land, bringing them into contact with explosives and mines. Earthquakes have also been known to shift landmines and other unexploded ordnance thereby increasing risk for the civilian population.
Response
UNICEF has been working around the clock to provide life-saving assistance to those affected by the earthquakes.

In Türkiye, UNICEF has reached:

Nearly 277,000 people, including over 163,000 children with winter clothes, electrical heaters and blankets.
258,000 people, including 148,000 children with hygiene supplies. UNICEF is working closely with the Ministry of Health, to procure life-saving vaccines and cold chain storage equipment.
193,000 people with psychosocial first aid and recreational activities and has been setting up child-friendly spaces near temporary accommodation centres.
UNICEF has supported Türkiye's Ministry of Education to set up 87 tents, which are being used as temporary learning centres. Catch up classes are running in two shifts benefiting nearly 3,600 children every day. We continue to identify unaccompanied and separated children and refer them for further support.

In Syria, UNICEF has reached:

Almost half a million people with lifesaving water, sanitation and hygiene (WASH) services and supplies, including through water trucking, solid waste management, desludging of septic tanks as well as the provision of family hygiene kits and other lifesaving supplies.
Over 294,000 people, including those taking refuge in shelters, have been reached with essential supplies and medical consultations through UNICEF-supported health centres and mobile health teams.
More than 130,000 under five-year-old children have been supported with nutrition services across the earthquake affected areas.
UNICEF has also reached more than 100,000 children and caregivers with psychological support, including psychological first aid, recreational activities, mental health psychosocial support and parenting sessions. Education supplies and recreational kits for distribution to schools and shelters to give children the chance to continue learning.

In the weeks ahead, UNICEF will continue to work with partners to reach as many children and families as possible with life-saving assistance and longer-term support.
Donate to our Türkiye-Syria Earthquake Emergency
Support our
Emergency Response
Six months on and millions of children and families are still in need of our support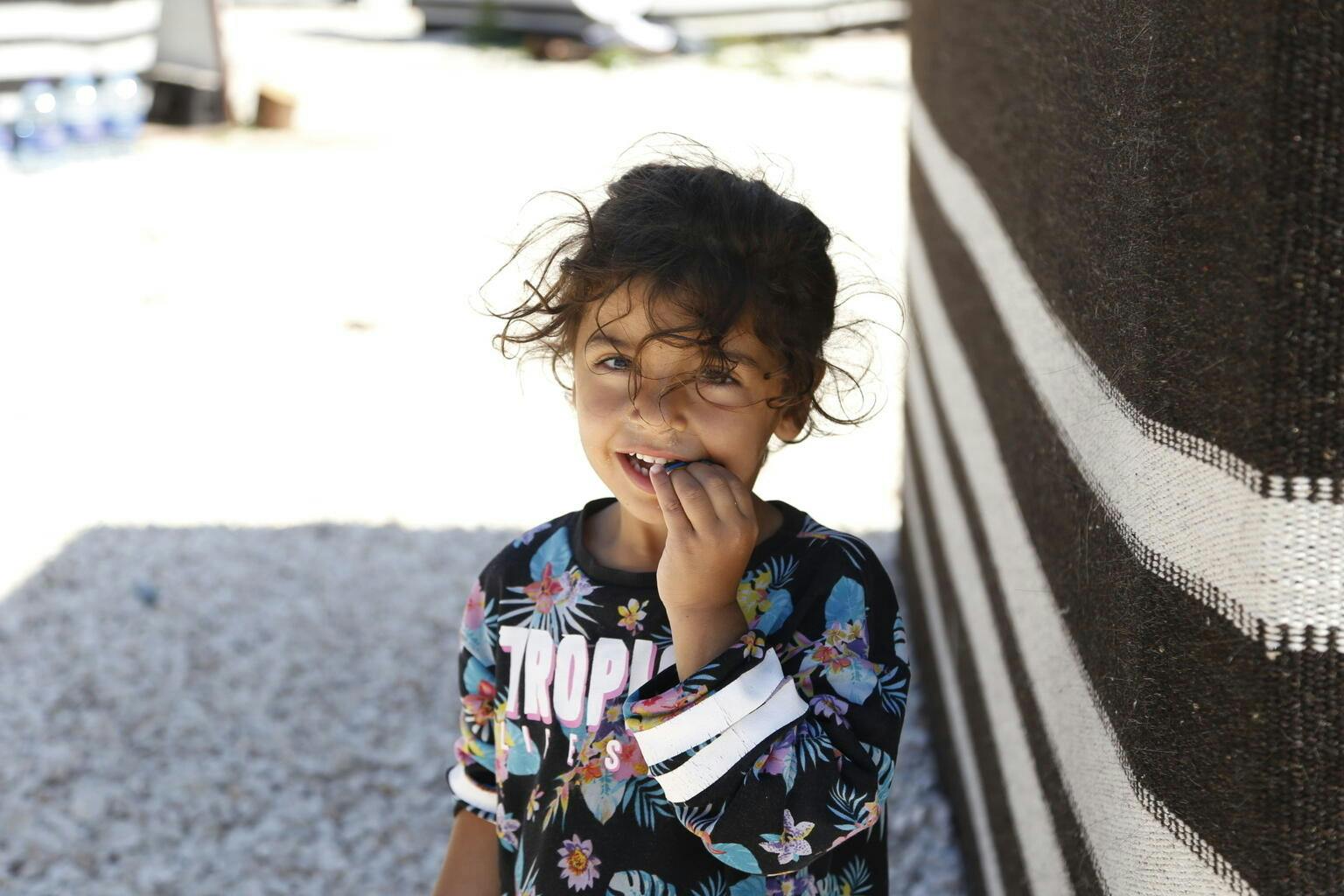 © UNICEF/UN0835857/Kiliç