UNI235512
5 Things

You Should Know About

Malnutrition
5 Things You Should Know About Malnutrition
Childhood malnutrition affects more than 229 million kids worldwide. It's a triple threat which includes undernutrition, hidden hunger and overnutrition. Find out what you should know about malnutrition.
Malnutrition is a complex and often misunderstood issue. But what's clear is just how deadly it is for children.

Every year we lose 3 million children under five to malnutrition, and millions more are left with irreversible conditions that will impact them for the rest of their lives.

The good news is that we can change this!

We have the treatments and knowledge to prevent malnutrition, and it remains central to our life-saving work.

Keep reading to find out some of the key things you should know about malnutrition in 2020 and it's impact on kids around the world.
1.

Malnutrition is more
than just a lack of food
When we talk about malnutrition, it's not simply just a child not getting enough to eat - in fact, it's a whole host of factors.

Factors contributing to malnutrition include, children not getting enough protein, energy and micronutrients in their diet, becoming frequently sick with infections or illness, an inability to absorb vitamins and minerals, poor care and feeding practises, inadequate healthcare and lack of clean water and sanitation.

Malnutrition can be described as a triple threat of undernutrition, hidden hunger or overnutrition.

Undernutrition occurs when a child has insufficient food intake and repeated infectious diseases. Prolonged undernutrition can lead to the serious conditions of stunting and wasting (explained below). 

Hidden hunger means children who are lacking the vitamins and minerals they need, such as vitamin A, iodine and iron. Hidden hunger prevents children from achieving the full development of their physical, intellectual and social potential.

Overnutrition occurs when a child has an excessive intake of nutrients and food, often leading to them becoming overweight or obese.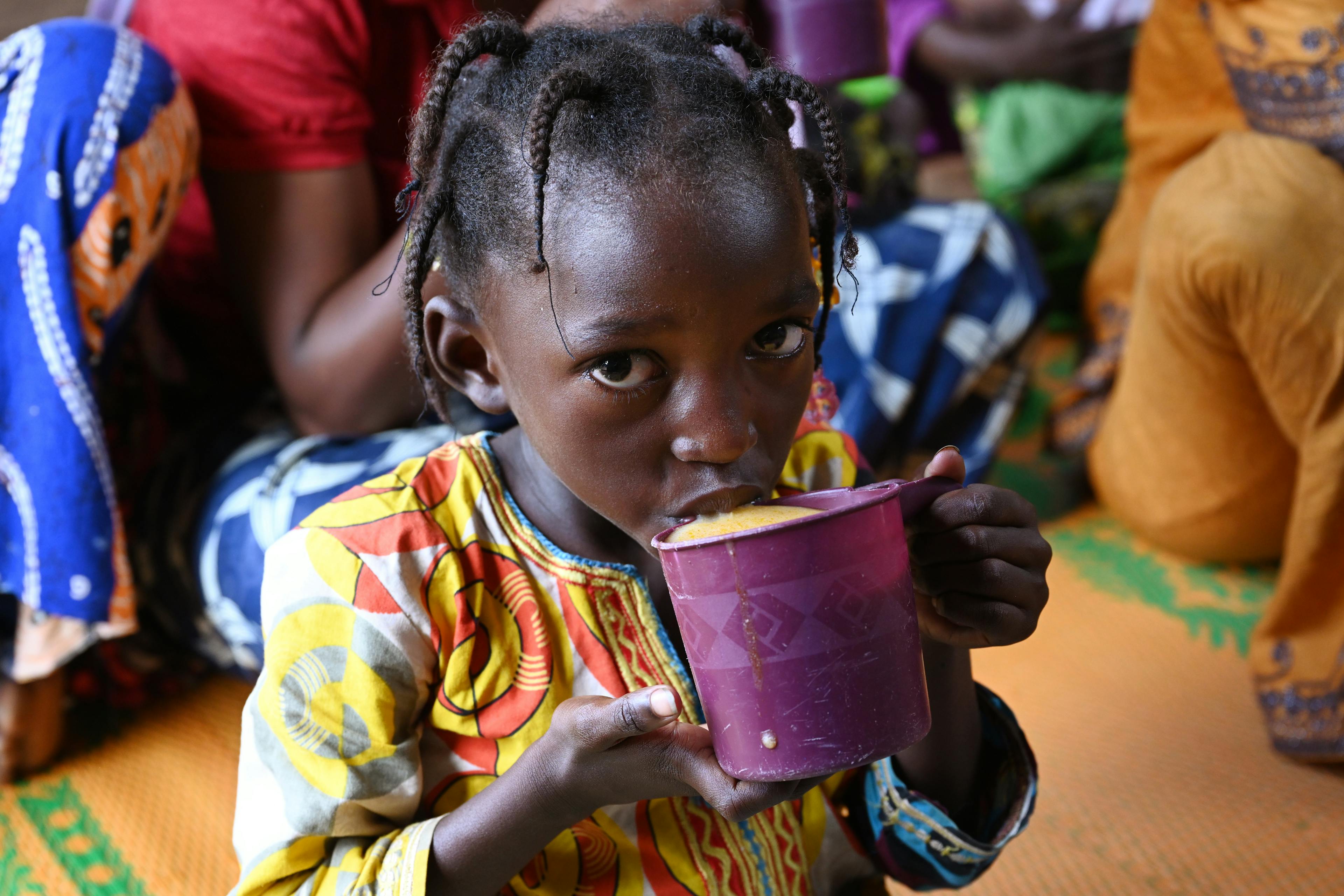 UNI405870
2.

What is Stunting and Wasting?
Stunting refers to a child who is too short for his or her age.

Stunted children can suffer severe irreversible physical and cognitive damage from having stunted growth. And these devastating effects can last a lifetime and even affect the next generation.

In 2019, there were 144 million children afflicted by stunting, around the world.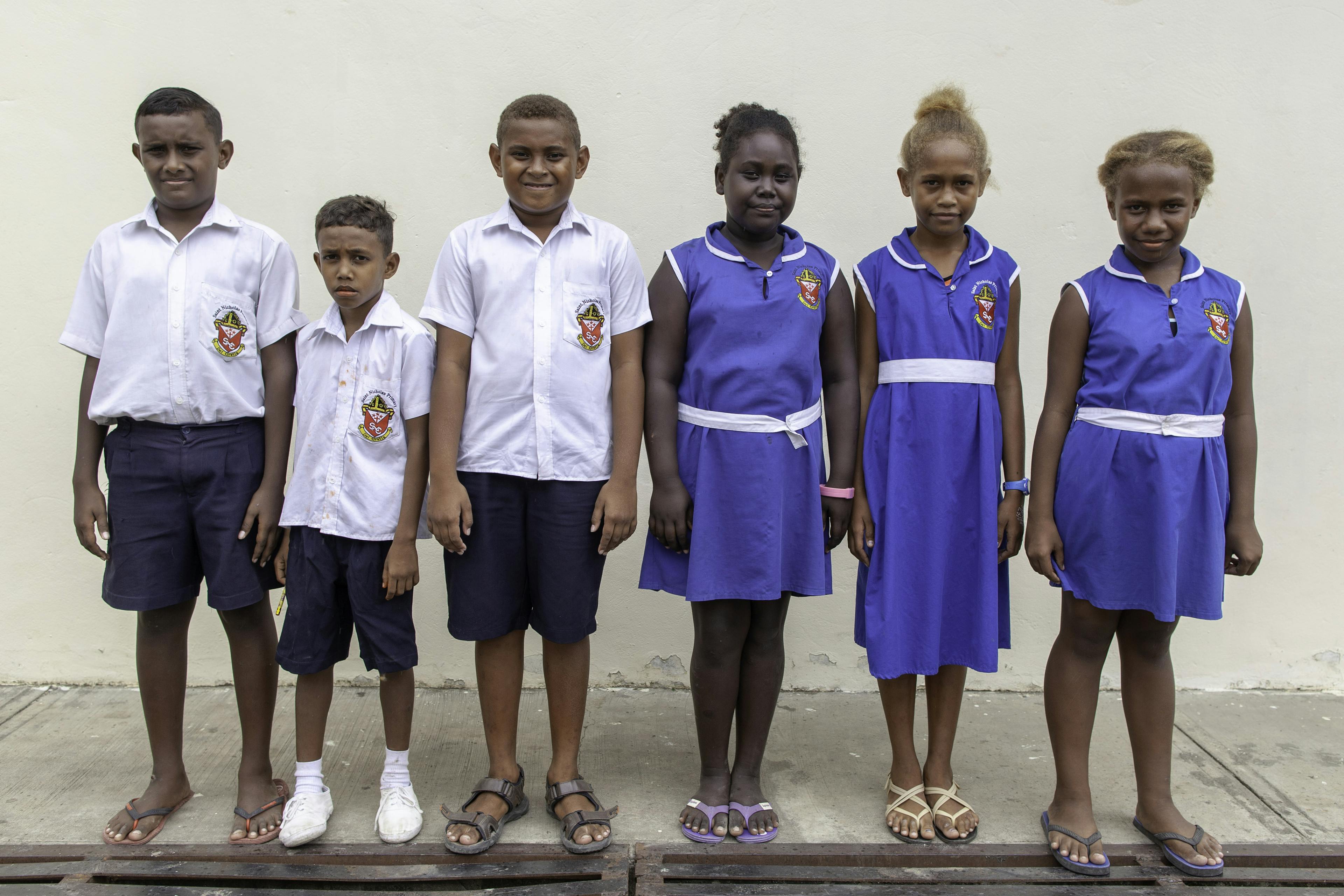 UN0343063
Wasting refers to a child who is too thin for his or her height.

Wasting is the result of recent rapid weight loss or the failure to gain weight. A child who is moderately or severely wasted has an increased risk of death - but treatment is possible via specialist therapeutic food and milk.

In 2019, there were 47 million children afflicted by wasting, around the world.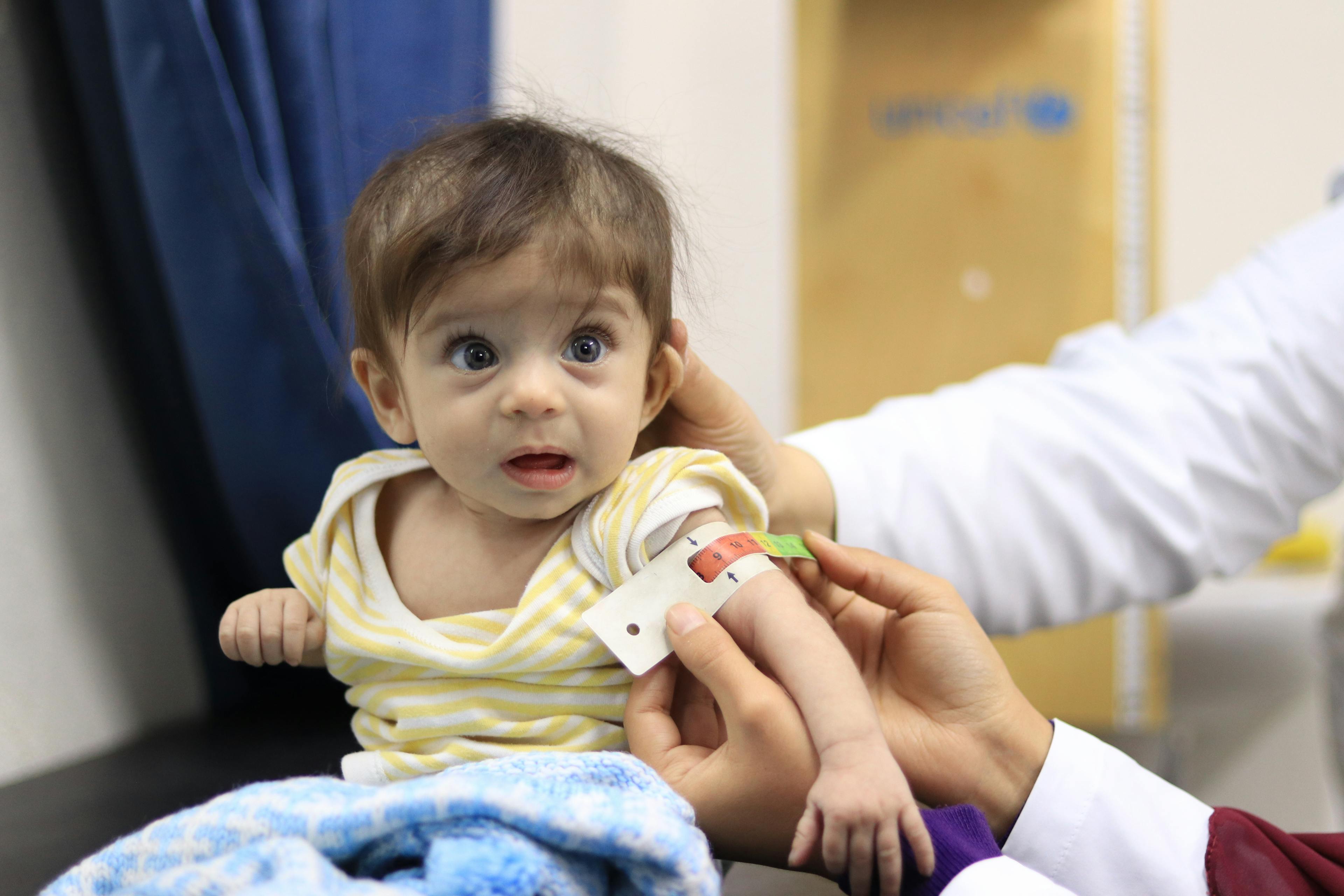 UNI310541
3.

The Shape of Malnutrition is Changing
Stunting and wasting caused by malnutrition persist across the globe - but the face of malnutrition is changing rapidly.

Overnutrition has risen as the new threat to children's health.

It's becoming increasingly prevalent in almost every country worldwide. The oversupply of nutrients and poor quality diets, is causing children to become overweight and obese. And strikingly, not a single country has made progress in decreasing levels of overweight and obesity in the past 20 years.

What's even more interesting is that undernutrition and overnutrition can exist in the same country, community, and even within the same individual.

For example - A stunted child faces a greater risk of becoming overweight as an adult.

Globally, an estimated 41 million children are overweight.
UNI205799
4.

What are the Foundations
of Good Nutrition?
The first 1,000 days of a child's life is a critical time to introduce the foundations of good nutrition. That's roughly between conception and a boy or girls 2nd birthday.

The foundations of good nutrition include improving women's nutrition before, during, and after pregnancy; promoting and supporting exclusive breastfeeding for the first 6 months of a child's life, and continued breastfeeding to age 2 or beyond; having access to timely, safe, appropriate and high-quality food; and having appropriate micronutrient supplements where necessary.

UNICEF works to build the foundation of good nutrition, and prevent and treat all forms of malnutrition.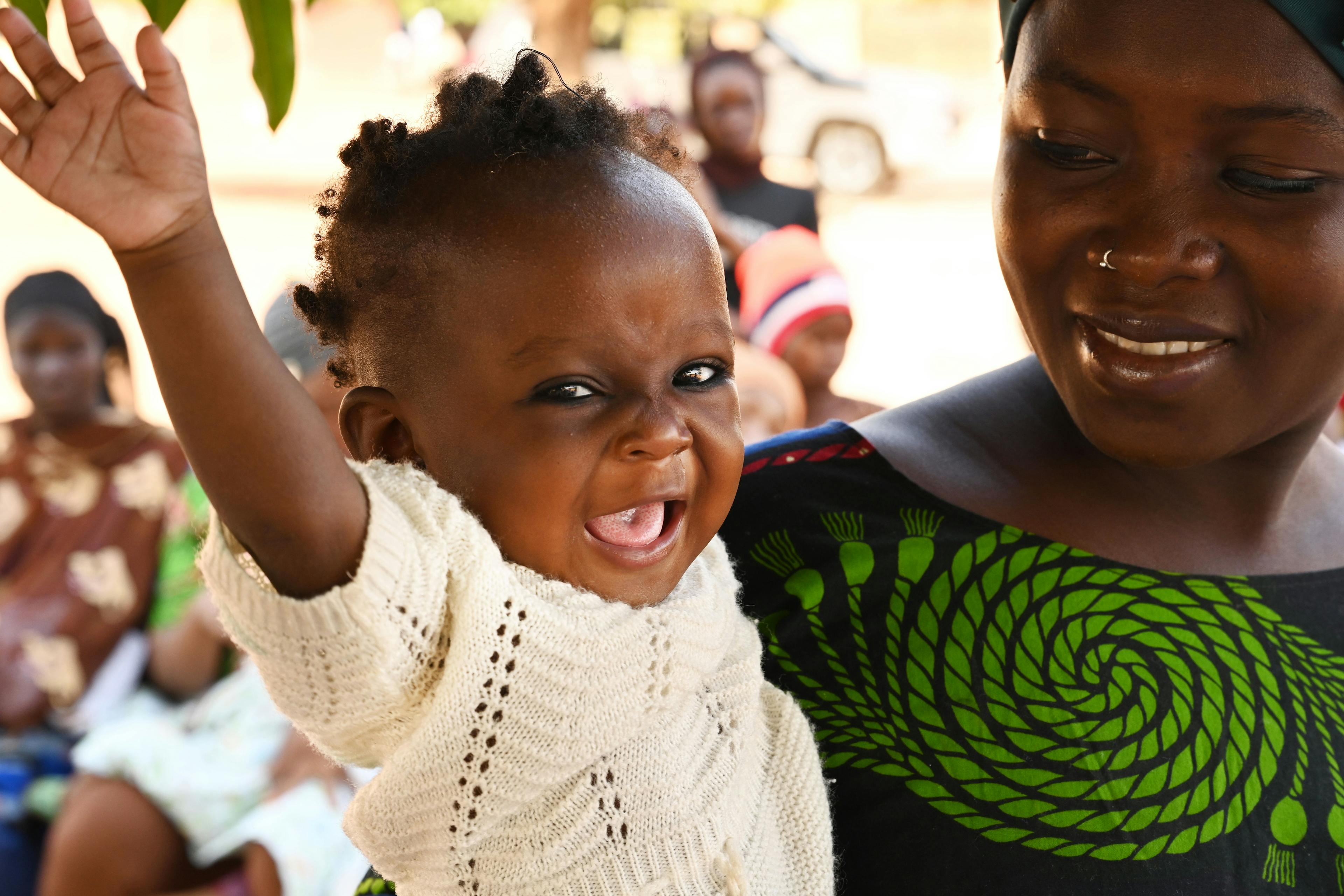 UN0800405
5.

Malnutrition has many Faces
Malnutrition comes at us in many forms, not all of them are instantly recognisable.

Here are some examples of what malnutrition looks like:
A child who fails to reach full adult height due to factors such as poverty, poor sanitation, a lack of breastfeeding as a baby and limited access to nutritious foods
A young mother who became anaemic during her pregnancy, and then gives birth to an underweight baby who goes on to face developmental delays
A child who loses their sight due to a vitamin A deficiency
A child who becomes overweight through overconsumption of low quality food, lacking in nutrition
A desperately thin and wasted child, at imminent risk of death

Nearly half of all deaths in children under 5 can be attributed to undernutrition. This translates into the unnecessary loss of about 3 million young lives a year.

For every child, their most important growth and development takes place within the first 1,000 days of their lives. UNICEF targets children and Mums, to ensure they have access to, and knowledge about the importance of good healthy nutrition.
We've got the solutions and expertise needed save lives!
We just need
caring donors like you

to help make it happen.
Want to help

kids suffering from malnutrition?
Ongoing conflict and climate shocks have pushed already vulnerable families to the brink. The war in Ukraine has caused the price of every-day food items to drift further out of reach of desperate parents.

We've been working non-stop to ensure malnourished kids are getting the ready-to-use therapeutic food (RUTF) they need. Yet despite our best efforts - we need your help to reach more hungry children.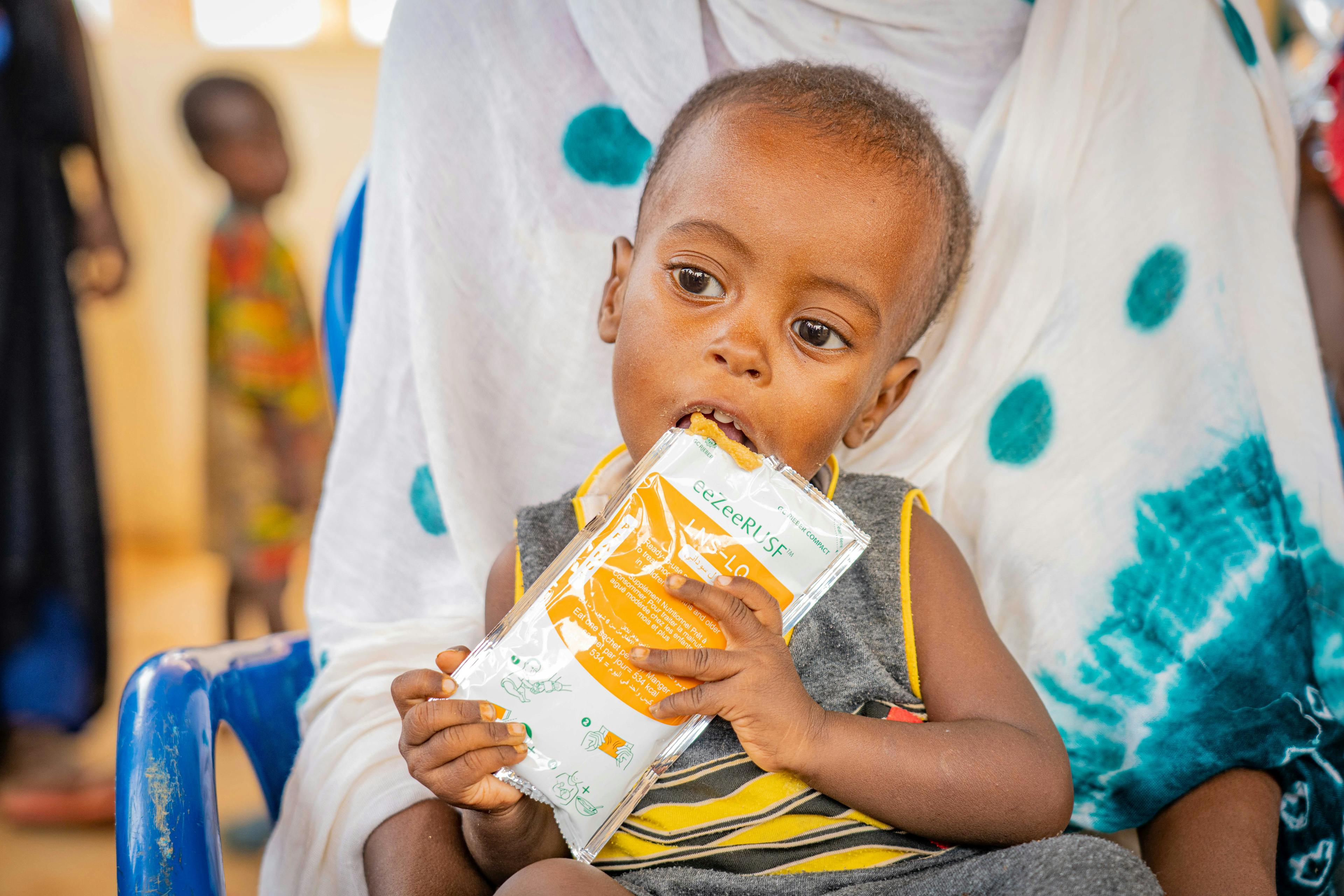 UNI430591