Tetyana Tymoshenko, a brave mother of two children, flees the war in Ukraine and finds safety in New Zealand.
"The war has started!" a distressed voice shouted through the phone. At 8 am on February 24th, 2022, Tetyana was woken by a frantic phone call warning her that Russian attacks had escalated in Ukraine. They had been hearing the threat of Russian attacks for weeks, but never thought it would happen. Tetyana shut her blinds so no one could see in the house. She was with her two children; Liliana who was 11 at the time and Arthur who was 17 years old.   

Their father, Andrew, was studying in New Zealand. Tetyana rang him immediately. "Stay in the basement and cover the windows," he said.

Food, warm clothes, water, and rechargeable batteries were in the emergency supplies they had packed two weeks before. "The kids didn't say a word," Tetyana said. They grabbed our supplies and went straight to the basement."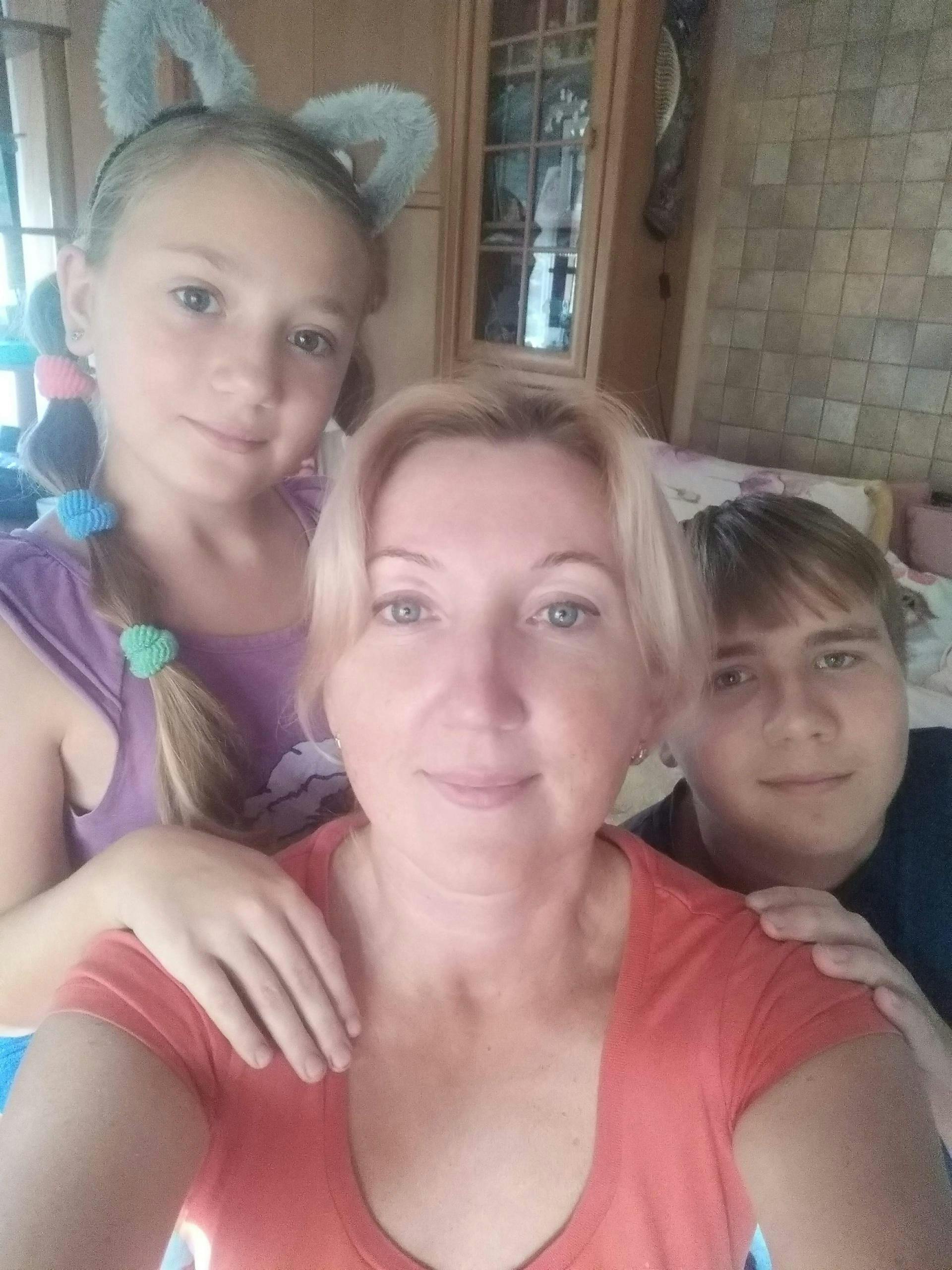 UNICEF Aotearoa/2023
Tetyana and her children: (from left) Liliana (11), Tetyana, and Arthur (17). A photo taken in happier times before the war.


Their family home was in Hostomel, a town just outside the capital city of Kyiv. "Our home was surrounded by a big field. It was my paradise," Tetyana recalled. "It was beautiful, big trees and space for our children and our pets to play. I used to have a little sparrow visit my balcony every day and demand that I feed him," she smiled. Unfortunately, the family home was also located three kilometres from a military airbase and unit, which made Tetyana fearful of how close they would be to frontline attacks.

Her fear was confirmed a few hours later when they heard the first explosions and gunshots.

The air immediately filled with the smell of burning fumes and smoke, and a deafening roar of 30 Russian military helicopters flew over their home.   
That evening, a family from the neighbourhood moved into their basement. "They were a young couple with a two year old boy. They needed stronger shelter, and it's always easier to endure the hardships together," Tetyana explained.   

By the third day, 80 Russian tanks had surrounded their small neighbourhood. They were in the very middle of the crossfire. "People always ask why we didn't escape then, but all the bridges to Kyiv were destroyed and the routes to leave were blocked with armies," said Tetyana.  
In the
basement
Soon the power was cut, and they had to rely on candles and headlamps. Russian soldiers ransacked their gardens and cars. "We hid in the house like mice," Tetyana said. From morning to night, the homes were shelled and bombarded.
"We never slept. We could hear everything outside. My children didn't speak a lot. They didn't cry or complain. They only looked into my eyes and waited for an answer. As a mum, I felt so helpless," explained Tetyana.
Shooting would cease for half an hour each day, and during this time, they would venture upstairs to get more supplies or find more food. They melted snow for water and checked in on their neighbours to see if everyone was ok.
Arthur mixing together the vinaigrette salad in the dark basement of their home.

"We cooked bread in my fireplace. And we cooked our family's vinaigrette salad—beetroots, carrot, onion and potato. It's my grandmother's recipe; she cooked this during the Soviet Union when we didn't have many ingredients. It's delicious but, it's also a very economical dish, it can feed everyone. My children and I cut all the vegetables together in the basement, and it helped take our minds off what was happening outside for a while. Every time we cook it, I get taken back to my grandmother's kitchen."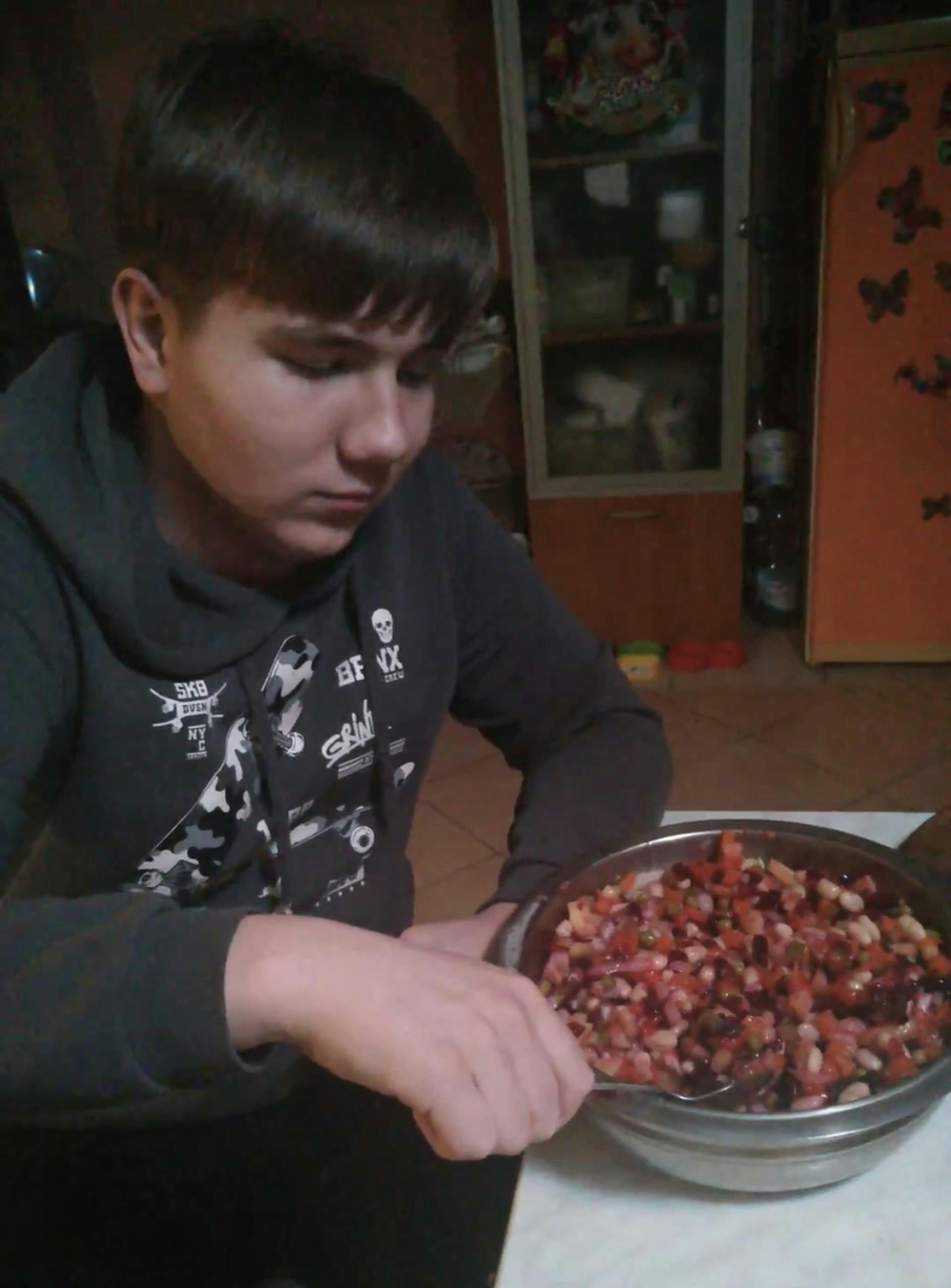 UNICEF Aotearoa/2023
Time to
escape 
After over two weeks of hiding in the basement, Tetyana managed to contact another friend who said a humanitarian corridor had opened for civilians to evacuate Hostomel. They had to leave now.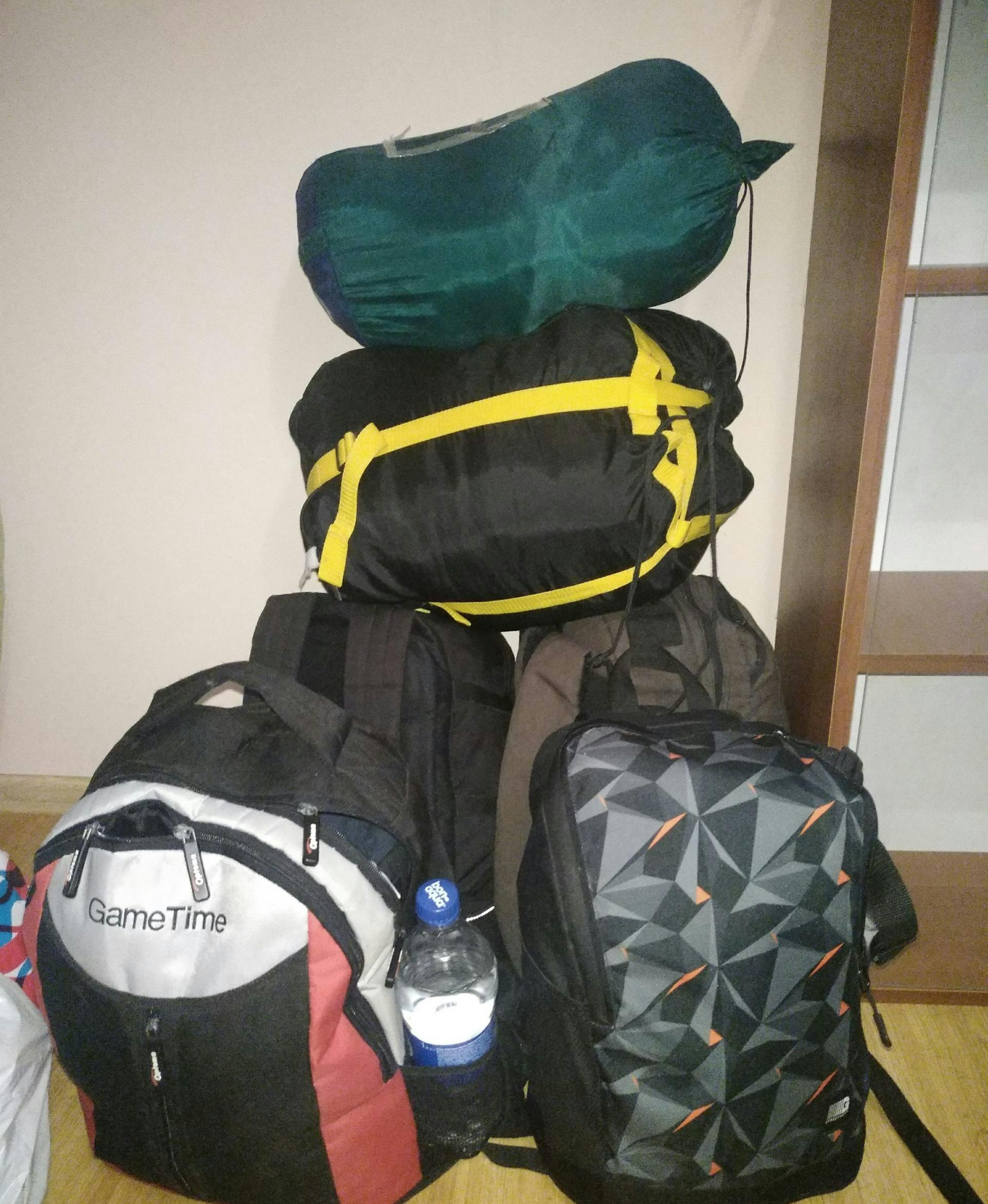 UNICEF Aotearoa/2023
Tetyana and her children packed what they could into four backpacks and two sleeping bags. They were only allowed to escape with their travel documents and a few items of clothing.

"Bombs were flying when we packed our car. As soon as there was a pause in explosions, I told my children, 'We need to move!'"

"There were nine of us in three cars. I was in front with my children." Tetyana recalled. "I know how to speak Russian fluently, so if we got stopped, I had the best chance at keeping everyone safe. We were scared, we didn't know what awaited us."   
On the
road
Liliana and Arthur sat quietly in the car. "We drove past destroyed houses and corpses lying under fences," said Tetyana. "When you see things like that, there's no time for you to stop and process what you are seeing. We just kept our eyes on the road and moved forward."  

Russian soldiers with machine guns were at the first checkpoint. At first, a soldier refused to let Tetyana and her kids through and said it wasn't safe to go any further. She pleaded and they were eventually allowed to pass.

Long queues and multiple checkpoints meant Tetyana and her family had to wait overnight to finally leave Hostomel. "We saw so many people that were shot right in front of us. So many cars and fighting at the check stops." Each night when shelling would intensify, locals would shelter them in their homes.   

The plan was to travel to Lviv in western Ukraine, where Tetyana had an aunt that could shelter them. From there, they would go to Italy, where they could fly to New Zealand.   

At one point, they found themselves stuck in another crossfire between Russian and Ukrainian troops fighting on the Zhytomyr highway—a Ukrainian road that connects to international routes. 
"It all looked like some kind of horror movie. Adrenaline rushed through my veins. I was constantly thirsty."
The air was black with smoke and burned out cars were scattered across the destroyed highway—"those people did not make it," Tetyana shook her head in sadness. To their relief, a Ukrainian tank began to escort them through the crossfire. They were the fifth car in line. "There were 30 cars behind us, I'm not sure if everyone made it through," said Tetyana.  

The next day they arrived in Lviv. They had been on the road for a total of three days. Tetyana had too much adrenaline in her to stop and think how tired and hungry they were.

"All I was thinking was I have my children and we need to survive."

She brought bus tickets to head to Bergamo, Italy. It was a 30-hour bus drive, and a friend awaited their arrival.

"When we met my friend in Italy, she started crying. She cried every day because she's originally from Ukraine," explained Tetyana. "We lived in Italy for one month so we could prepare all our documents for New Zealand."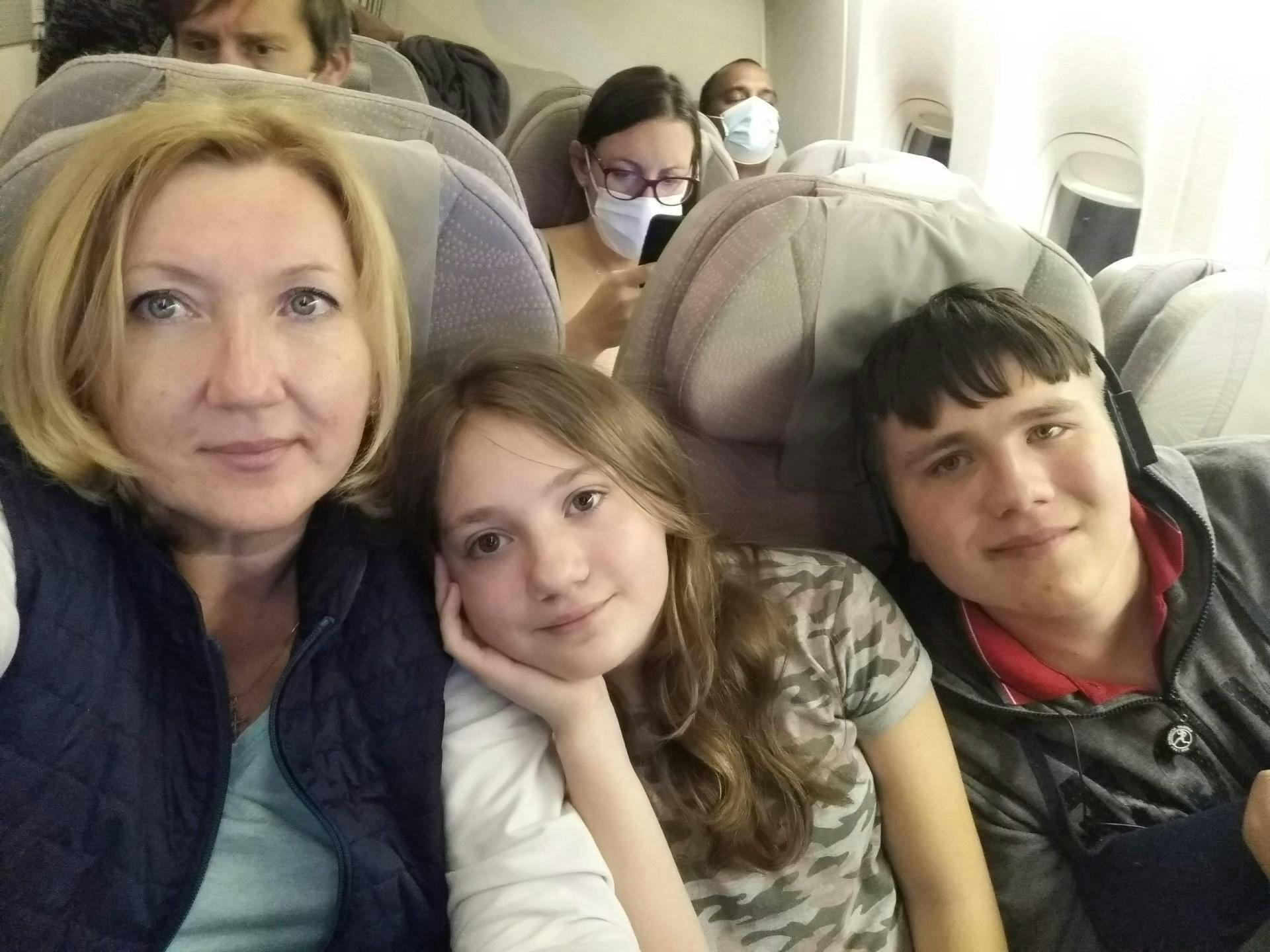 UNICEF Aotearoa/2023
Tetyana, Liliana and Arthur on the plane and on their way to New Zealand.

With the help of Saint James Anglican Church in south Auckland, who fundraised for their airfare, Tetyana, and her children arrived in New Zealand on the 15th of April 2022. 
"The children were so happy to see their dad. We couldn't cry, I can't explain why, we were so happy but also had lots of emotions," Tetyana said.
Tetyana and her family have just settled into a new home in central Auckland. Liliana and Arthur are enjoying school, but it took five months for them to smile again after witnessing the horrors of war.  
Together at last: Tetyana and her children finally reunited with Andrew at the Auckland airport.

"Now we are safe. It's quiet and calm, and there is no shooting. But, deep down in my heart, I will never forget this horror. My children and I are still frightened by loud noises and have nightmares. Even in New Zealand, my daughter always stays by my side. We can still see everything when we close our eyes. It was a miracle we escaped. But I can't forget the many children and families in Ukraine still living through this nightmare."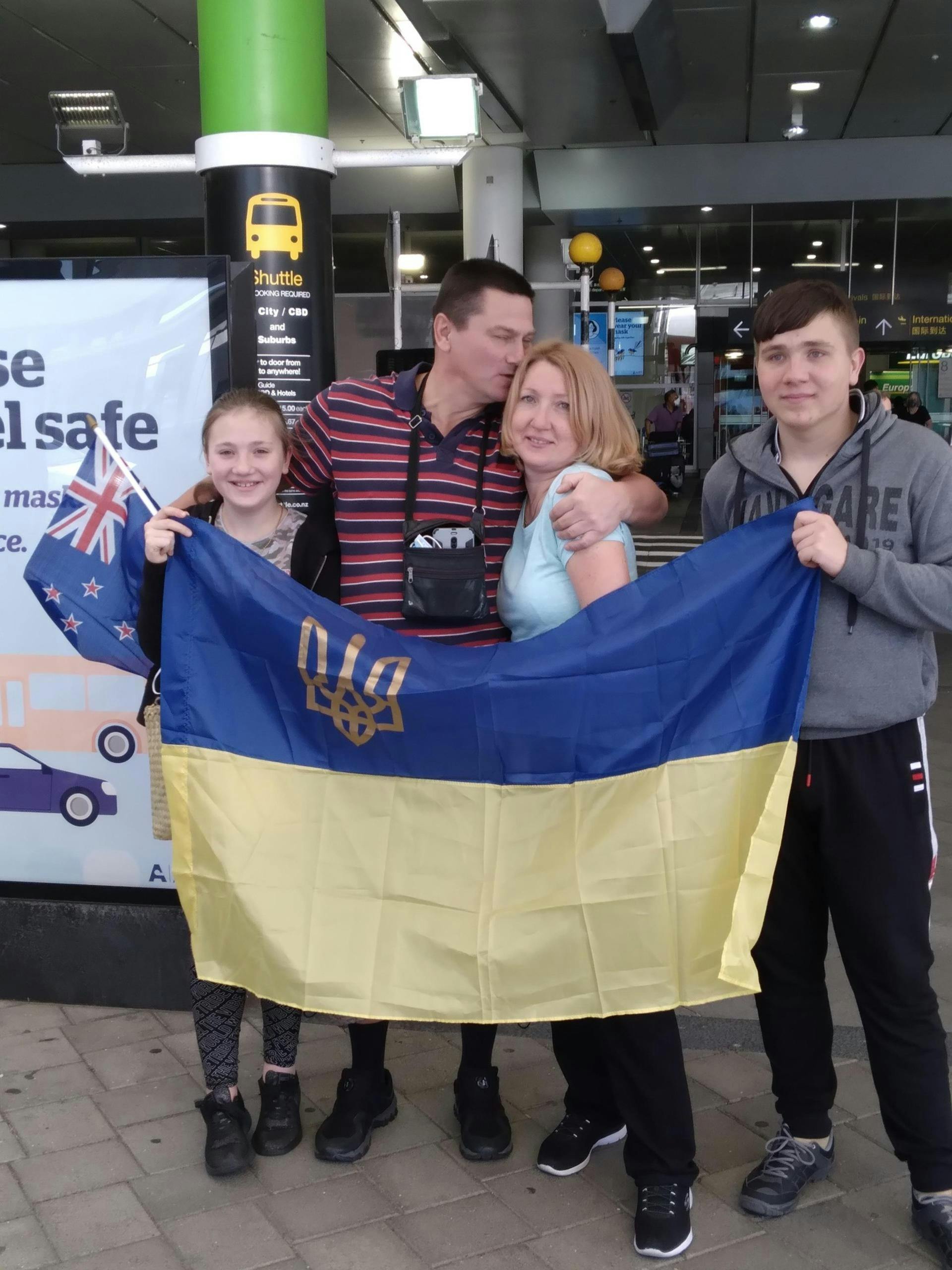 UNICEF Aotearoa/2023
Tetyana Tymoshenko is a part of the Ukrainian Association of New Zealand and helped UNICEF Aotearoa launch the #CookForUkraineNZ campaign. #CookForUkraineNZ is part of a global movement aimed at increasing awareness of the impacts of war on children living in Ukraine and highlights the urgency for continued humanitarian support.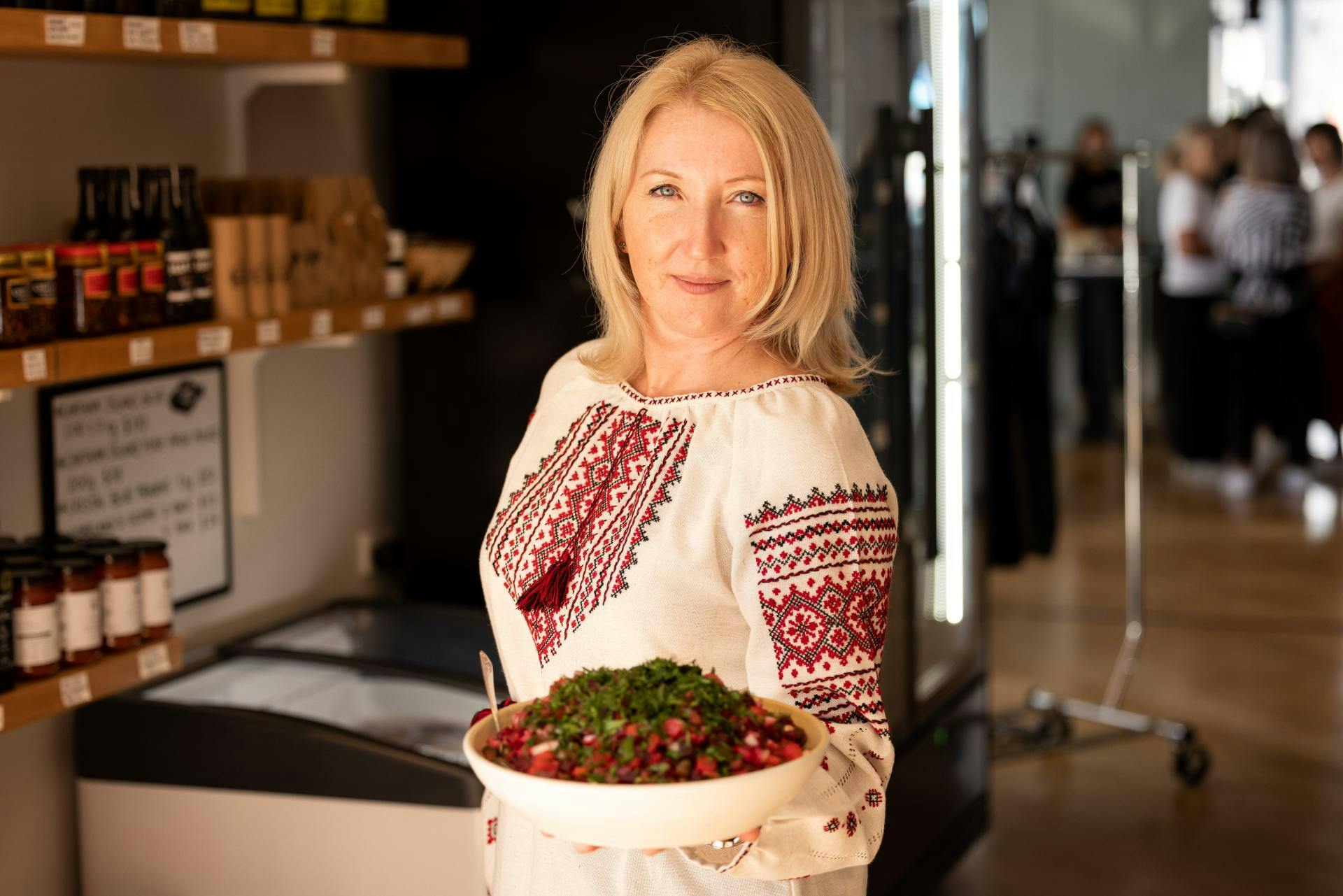 UNICEF Aotearoa/2023
To encourage Kiwis to take part Tetyana contributed her grandmother's vinaigrette salad recipe.

To cook it for yourself and to take part in the campaign go to the website: https://cook-for-ukraine.unicef.org.nz/ 
Together we can keep making a real difference through our life-saving work for kids in Ukraine.
Donate to the
Ukraine emergency
Thanks to our amazing donors, UNICEF has remained in Ukraine and is not going anywhere. We're continuing to deliver urgent emergency aid and assistance to make a life-saving difference for kids.

While the support received has been fantastic, this horrible war continues and so to do the needs of children and families affected.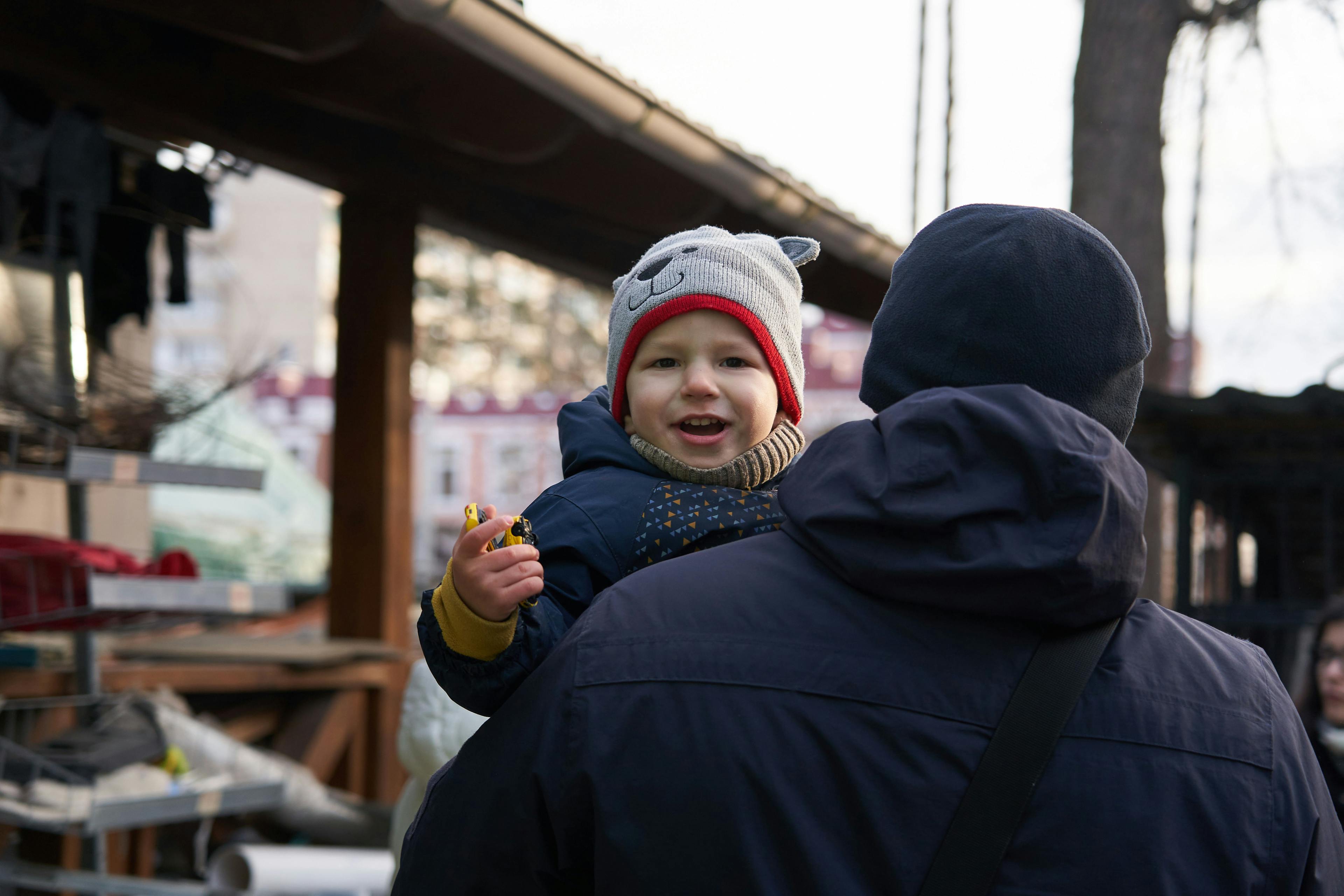 UN0778071