UNI424533
Two drops is all it takes
Two drops is all it takes to protect a child from polio
Polio survivor making a difference in vaccination coverage in Herat!
Republished from UNICEF Afghanistan.
October 2021, Herat - Parigul Mohamodi sits at her desk in the corner of a large room at the Gozara District Hospital in Herat waiting for mothers, fathers and children to come in for the daily session she holds on the importance of polio vaccinations.

As the softly spoken 36-year-old stands up, the atmosphere in the room changes; all attention is on her. Many of them had not noticed the crutches she had next to her desk. Parigul, a member of the UNICEF-supported female vaccinators team in Herat province, was affected by polio at the age of eight months.  

"I am here to show myself as an example of what could happen to your children if you don't vaccinate them against polio," she tells the parents. She had not been vaccinated and contracted polio which left her with a lifelong disability. For her the fight against polio is a personal matter.

Even though she is a qualified midwife, she chose to work as a polio vaccinator to have more impact and she often talks to parents about her own challenges with her disability and what can happen if children aren't vaccinated against this preventable disease.

"It was difficult for me to study and continue my education. It was difficult for me to hear all the things people said about me and my disability," recalls Parigul. "Going to school was a real challenge. Home was far from my school. Imagine carrying a heavy schoolbag and walking in the hot or cold weather with crutches." She speaks fondly about her nine-member family whom she says gave her all the support she needed and encouraged her to go through school.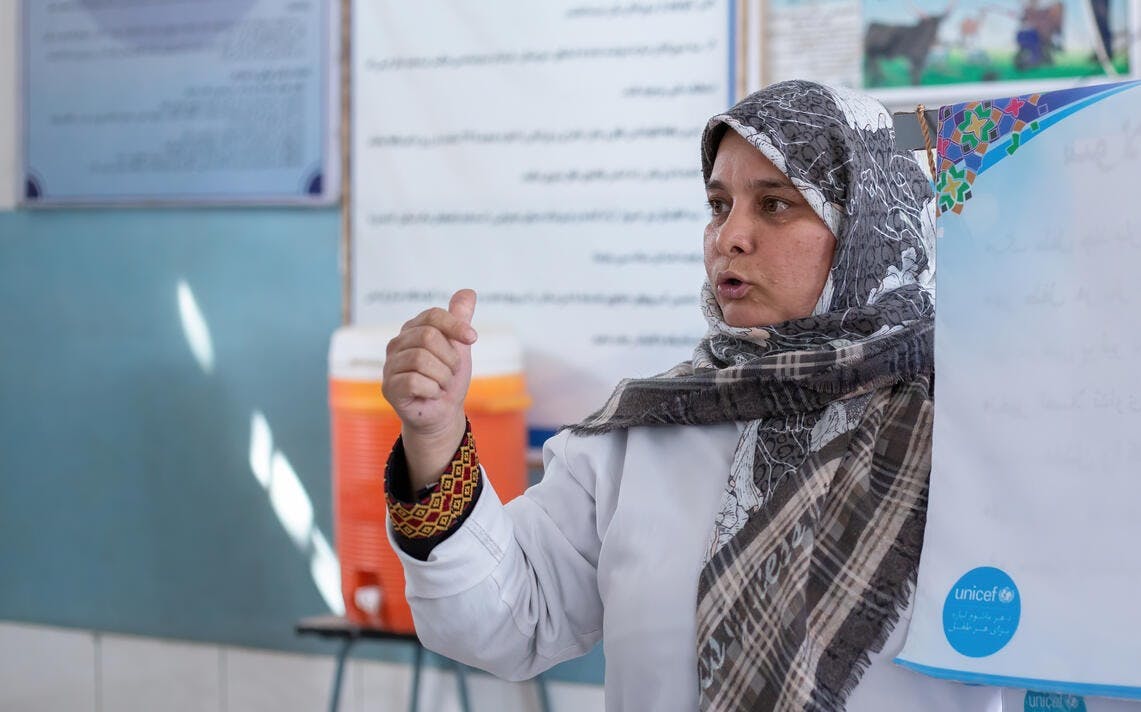 ©UNICEF/UN0558008/Bidel
Every day, I am here talking to mothers and fathers about the dangers of polio by being a living example of what could happen. The best thing about my job is raising awareness about children's health and the importance of vaccines. I want to serve my people, especially the children, because I still suffer from the effects of polio because my parents didn't vaccinate me.

Parigul Mahamodi
Ten months ago, Parigul joined UNICEF's Female Mobile Vaccinators team in Herat. At Gozara District Hospital she is already seeing the impact of her work; vaccinations are up by around 10 per cent with more than 140 children getting their polio vaccines daily.

Across Afghanistan, female vaccinators are an essential part of UNICEF's efforts to ensure children are protected from polio. Not only does UNICEF provide the vaccines, cold-chain equipment and other supplies required for polio vaccinations; but UNICEF also supports wide ranging community outreach programmes to raise awareness on the importance of immunization.

Female vaccinators, who go to remote villages with mobile health teams or work at health facilities, are key to ensuring parents, especially mothers, are provided with the information they require and for children to get their routine immunizations.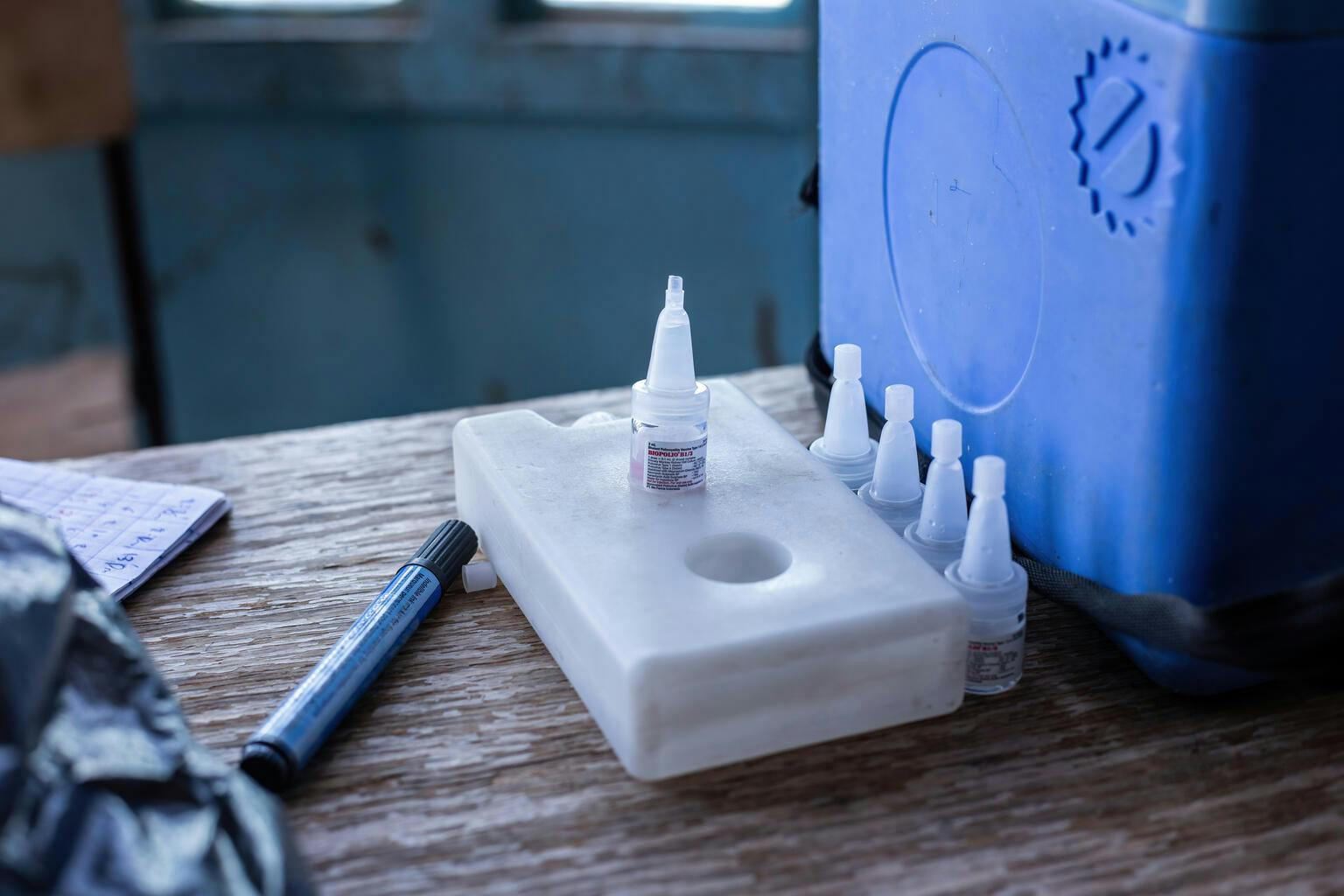 ©UNICEF/UN0558014/Bidel
Oral polio vials ready for use in the Gozara hospital in Herat

With only one case of wild poliovirus reported in 2021, Afghanistan has an extraordinary opportunity to eradicate polio. The recent polio vaccination campaign is crucial for preventing any significant resurgence of polio within the country.

Even though Parigul is encouraged by the increase in vaccinated children, she still worries about the low levels of awareness amongst mothers. "Many of the women and mothers I talk to did not have a chance to go to school and have many misconceptions about vaccines," says Parigul. "Getting the correct information isn't always easy for women due to illiteracy and little access to media outlets. They don't always hear of the benefits of immunization unless we meet them in person."

With the generous support and funding from partners like the Bill & Melinda Gates Foundation, the Government of Japan, and the Rotary International, UNICEF has been able to recruit and train a total of 480 Female Mobile Vaccinators (FMVs) across Afghanistan. They advocate for polio and routine vaccinations, Water Sanitation and Hygiene (WASH) and regular health promotions including COVID-19 prevention.