UNI430591
It's an ambitious goal to
end world hunger by 2030
It's an ambitious goal to end world hunger by 2030
Are we on track?
Author: Shelley Knowles

Mother Julia Robert pulls her 15-month-old twins in close. She is doing everything she can to protect her babies, but they've have had a tough start in life.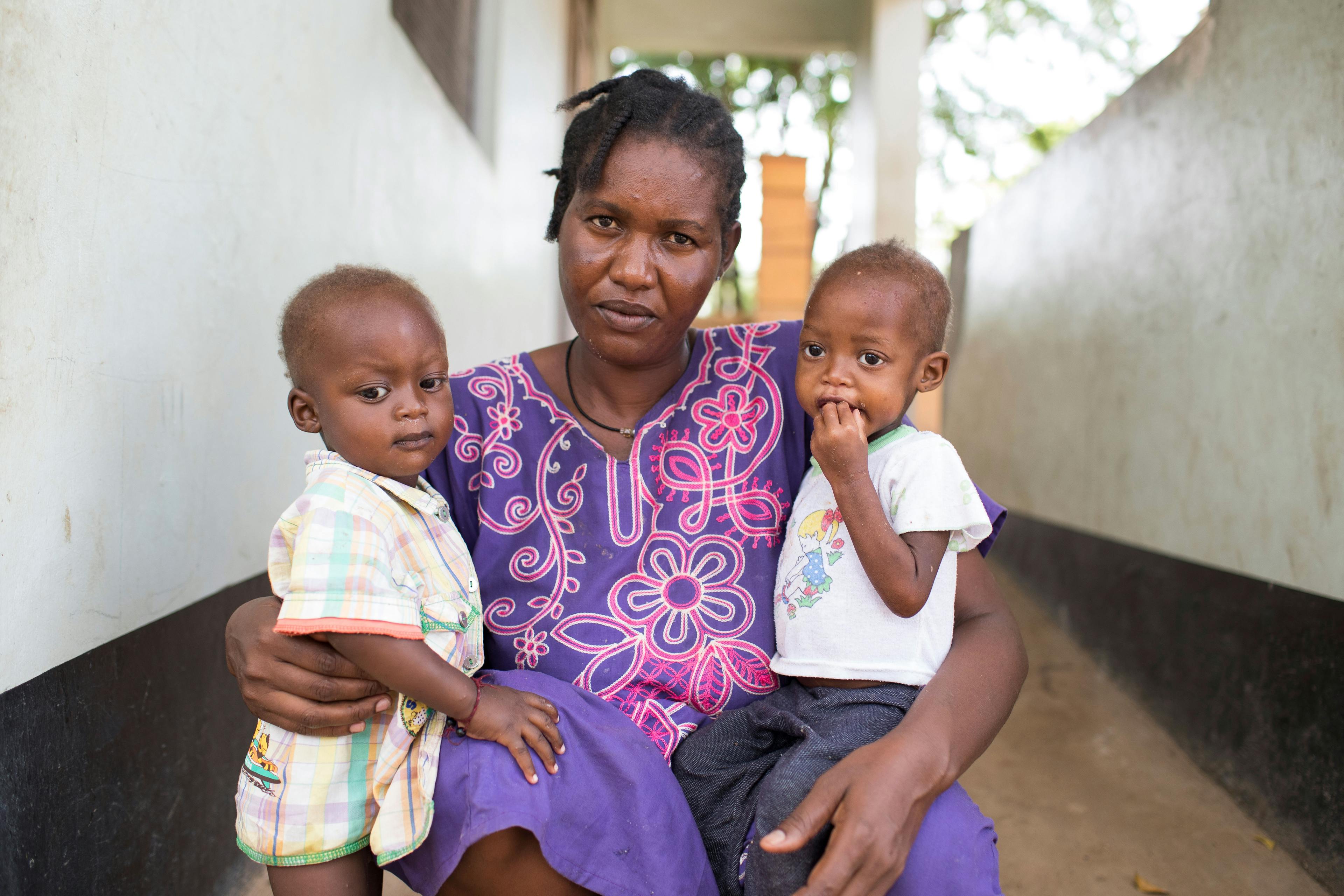 UN0232203
In South Sudan crops wither and the price of food skyrockets. Flash floods have affected more than 580,000 people along the White Nile since July. Families have lost their precious possessions and crops have been decimated. Hundreds of thousands, if not millions, of people in the country face the prospect of starvation, and parents just like Julia walk for miles to reach the Children's hospital in Juba.

Little Wola looks up slowly to her mother. Her thins arms and pot-belly stomach are a tell-tale sign that she is severely malnourished. A high percentage of children do not know where their next meal is coming from, but today Wola is one of the lucky ones.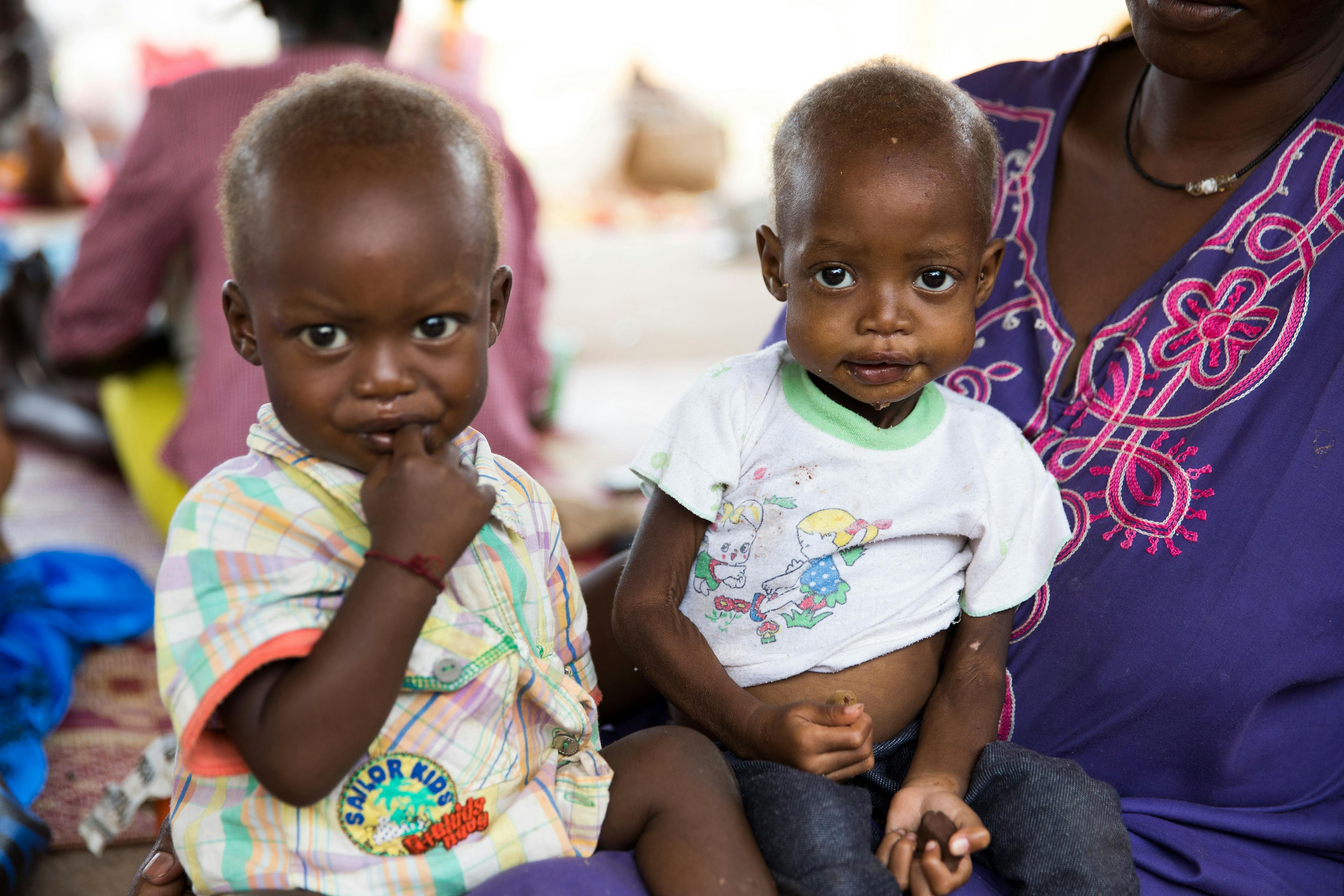 UN0232204
Wola has been given a peanut-based formula packed with enough nutrients to keep her alive. This miracle product can help dangerously malnourished children gain nearly a kilogram in a single week. In just 16 days later Wola is on the road to recovery.

"Having children is difficult but I love playing with my kids and Wola is so much better than before" said Julia.

Right now the world is trying to prevent a humanitarian disaster of unimaginable scale. COVID-19 is threatening access to nutrition across the world and children are likely to suffer most.

If we fail to act urgently, we could see up to 10,000 more children die each month. Possibly as many as 132 million people may go hungry in 2020.
A staggering 3 billion or more people cannot afford a healthy diet. The world is not on track to achieve Zero Hunger by 2030, goal number two in the Sustainable Development Goals adopted by all UN Member States in 2015. Over the last five years tragically the number of people who suffer from hunger has and continues to increase.

But what can we do, from our tiny collection of islands in the South Pacific Ocean? Simply – we can donate. Every dollar donated can buy two sachets of therapeutic food. The high-energy peanut paste is enriched with vitamins and minerals, containing sugar, vegetable oil and skimmed milk powder. Just three sachets a day for six to eight weeks can save a child's life.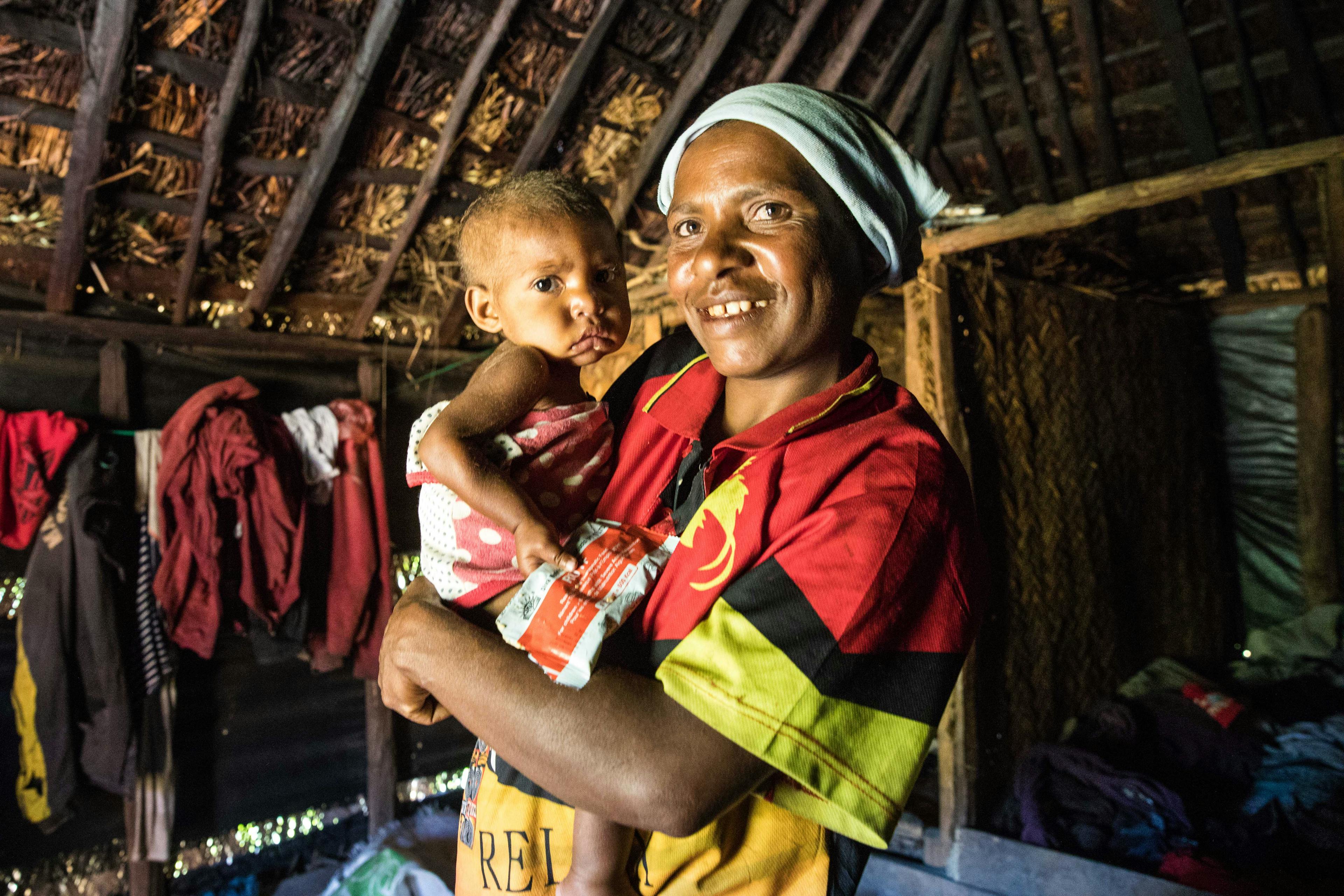 UN0260056
A child just like one-year-old Adaline from Papua New Guinea.

Adaline clings to the small sachet of Plumpy'Nut as her mother Julie Myron cradles her in their home. Malnutrition is a silent killer throughout the provinces of Papua New Guinea, and the leading cause of death among children under the age of five.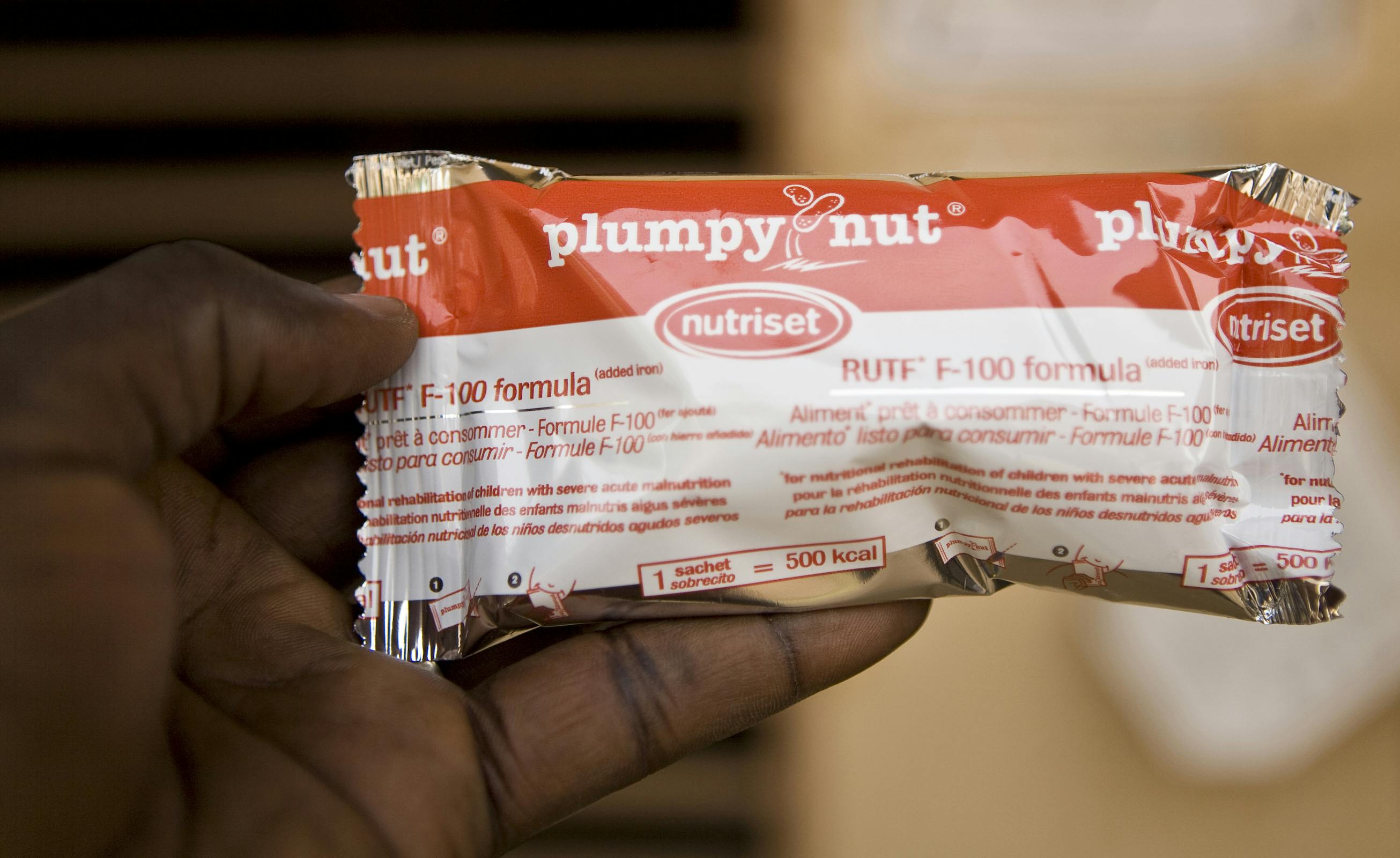 UNI122894
Close to half of all children in PNG are stunted. This means children are not getting a nutrient-rich diet or the nutrients aren't getting absorbed into their little bodies effectively. This can lead to stunted growth, impaired cognitive ability and reduced school and work performance.

Stunting is irreversible. No amount of food can reverse the damage, and almost a quarter of all children under 5 years of age are stunted.
Malnutrition rates are at critical levels and we at UNICEF are not prepared to watch children die. We're committed to saving the lives of children like Wola and Adaline. The time has come to stand together for nutrition and to support children as they grow and develop.

We're committed to ending hunger for all children.

We've used our size and buying power to reshape the global marketplace for therapeutic food, driving down the unit price so that every precious dollar donated goes even further. We're promoting good nutrition including exclusive breast-feeding, and supporting governments to provide improved nutrition and care practices particularly in disadvantaged and marginalised communities.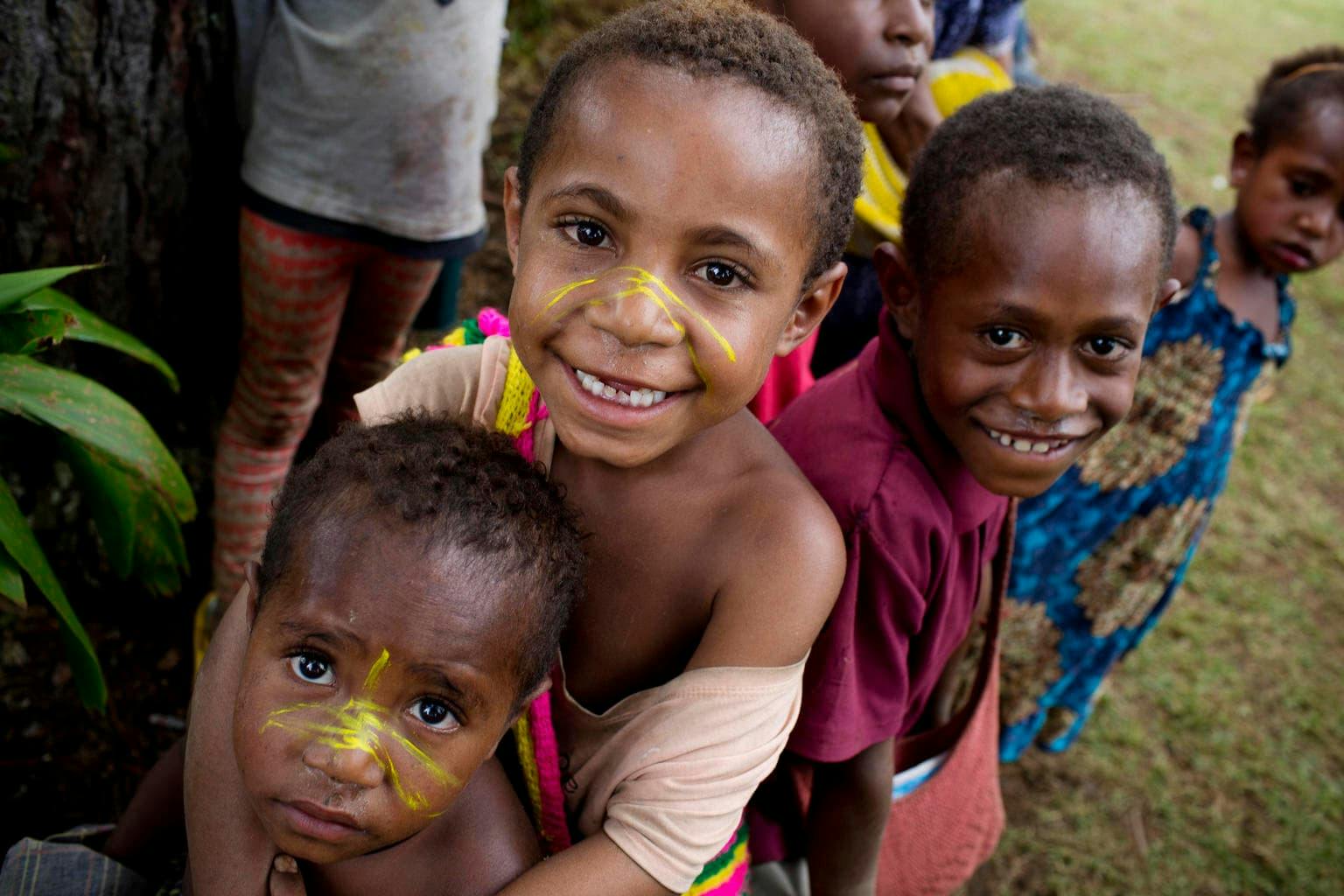 ©Unicef/UN0289944
We couldn't have done this work without our generous donors, who understand the importance of supporting children wherever they live in the world.

During lockdown in New Zealand we raised over $750,000 for the local food banks so whānau could have nutritious food.

Now UNICEF NZ is on a mission to help 2,500 children this year recover from malnutrition. Will you join us and help change a child's life?

Together we can reimagine a better world for kids, a world where all little tummies are full.