UN0627062
Girls in Afghanistan:

One year on
Girls in Afghanistan: One year on
Do you remember what you were doing on August 15th, 2021?

For children in Afghanistan, it became a day they'd never forget.
On that day, the Taliban regained power in Afghanistan after seizing its capital city, Kabul. The takeover has meant critical social services, such as health and education have been crippled. Rising unemployment, high food prices, a disastrous drought and a devastating earthquake in June this year have all contributed to soaring poverty rates. Afghanistan has long been one of the most difficult places to be a child, and the situation has only gotten worse in the last 12 months.

Sadly, it's young girls who again have been dealt the harshest penalties. Under the de-facto authority, girls grade 7-12 have been banned from attending schools and barred from continuing their education—affecting over 1 million girls. Women have also been forbidden to hold any managerial positions and are only allowed to leave home if accompanied by a mahram (male guardian) and must cover their face in public. Amid a country in conflict, and an economic crisis that has plummeted over 90% of the population to the brink of poverty; the fight for a future couldn't be harder for girls. And in desperate times, this makes them vulnerable to violence and sexual exploitation like child trafficking, early marriage and being exchanged for dowry.

Many of the girls UNICEF spoke with are now forced to stay home, helping with chores, while watching their brothers go to school.
"After I found out about the schools being closed for girls in our age and grade, I became sad and disappointed, not only for myself, but I am really upset for every single girl who loves to continue their education and is not allowed to," says 15-year-old Fatema.

She is a student in sixth grade and the eldest child in her family, living in Qalai Zaman Khan District in Kabul, Afghanistan.

"Sometimes I forget about schools being closed. I get ready to go to school as I usually do, and then I realise that I am not allowed to go to school anymore."

Fatema wants to be a businesswoman and study economics like her mother did. But, instead, she now helps her brother get ready for school while she stays home.

"I feel bad when I help my brother to get ready for his school and I am not," she says.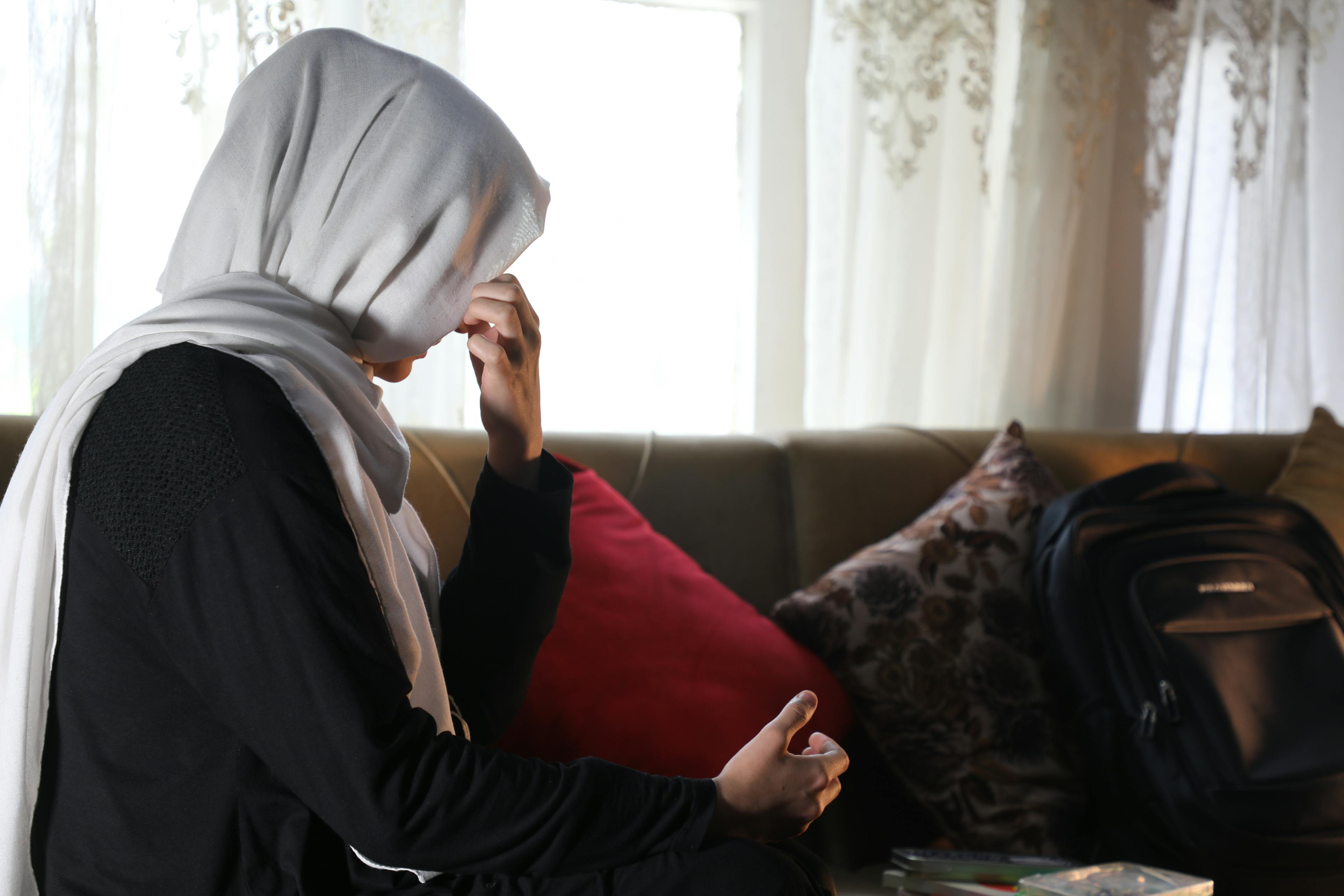 UN0627014
Meher lives with her parents, three sisters and two brothers in Nawabad District. She misses her school friends and classmates.

During the walk to school with her friends, Meher would talk about school and their lessons. "Schools were closed before because of COVID-19, but that did not hurt as much as it hurts now, that we are not allowed to study while the boys our age and grade are. This is not fair."

She had been at the top of her class since fourth grade and her favorite subjects are math and chemistry. She even follows and listens to lessons that are given on TV.

"I love chemistry because I want to become a doctor in the future. I wish the school would reopen so once again I can go to school and study hard to achieve my goals."

Meher helps her siblings with their studies and plays with them while she's at home. "I had my plans for this year. I wanted to attend some classes for my Kankor exam, but since I became aware that we are not allowed to go to school, I feel disappointed and sad."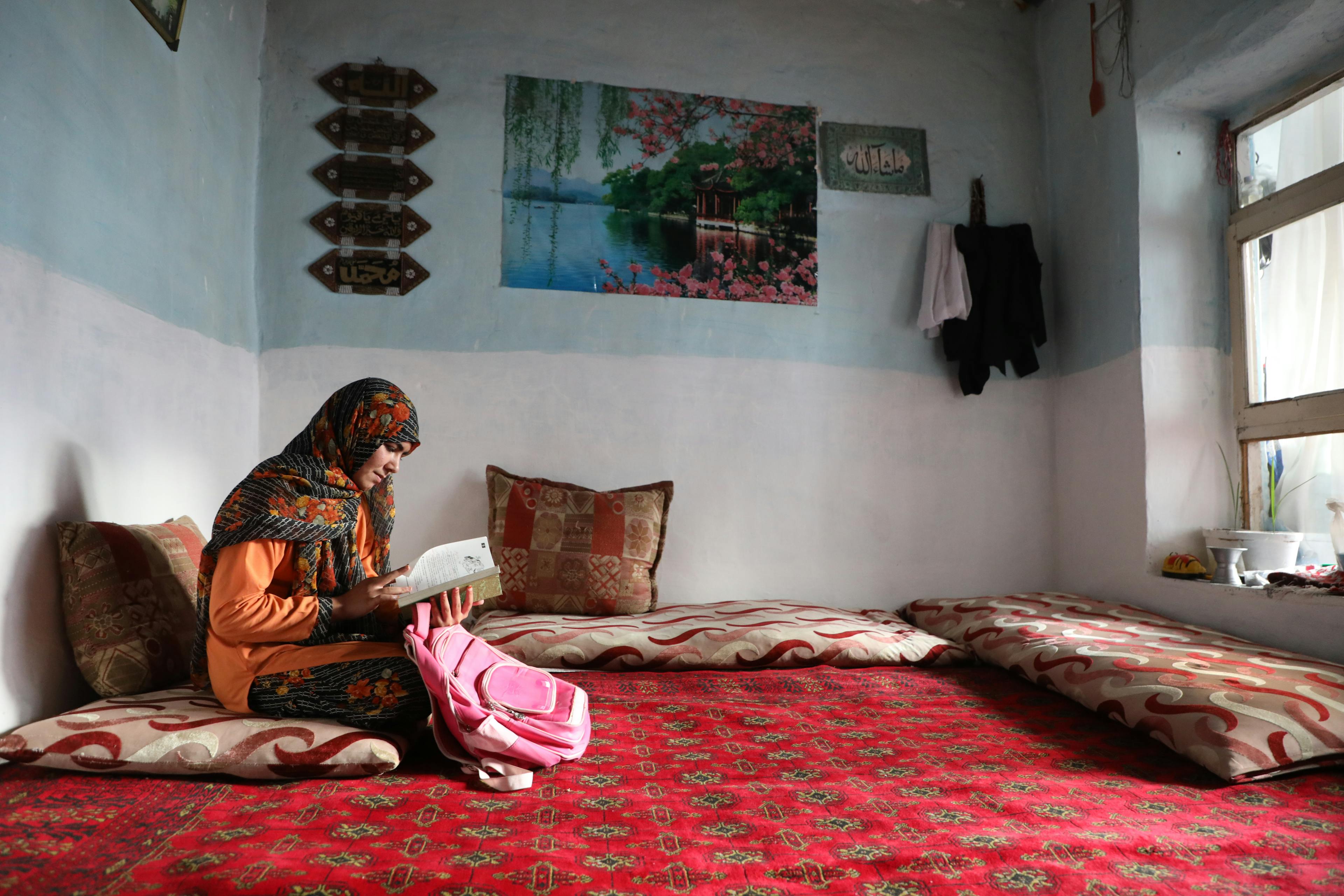 UN0627067
Arezzo, who is 13-years-old, is an only child and lives with her parents. Her parents are not educated and were optimistic for their daughters' future and support her dream of becoming a pilot or doctor.

Now she can't go to school she stays home helping with chores, cooking, and cleaning the house.

"I am not happy about school being closed, and when I am thinking about it, I become sad and disappointed."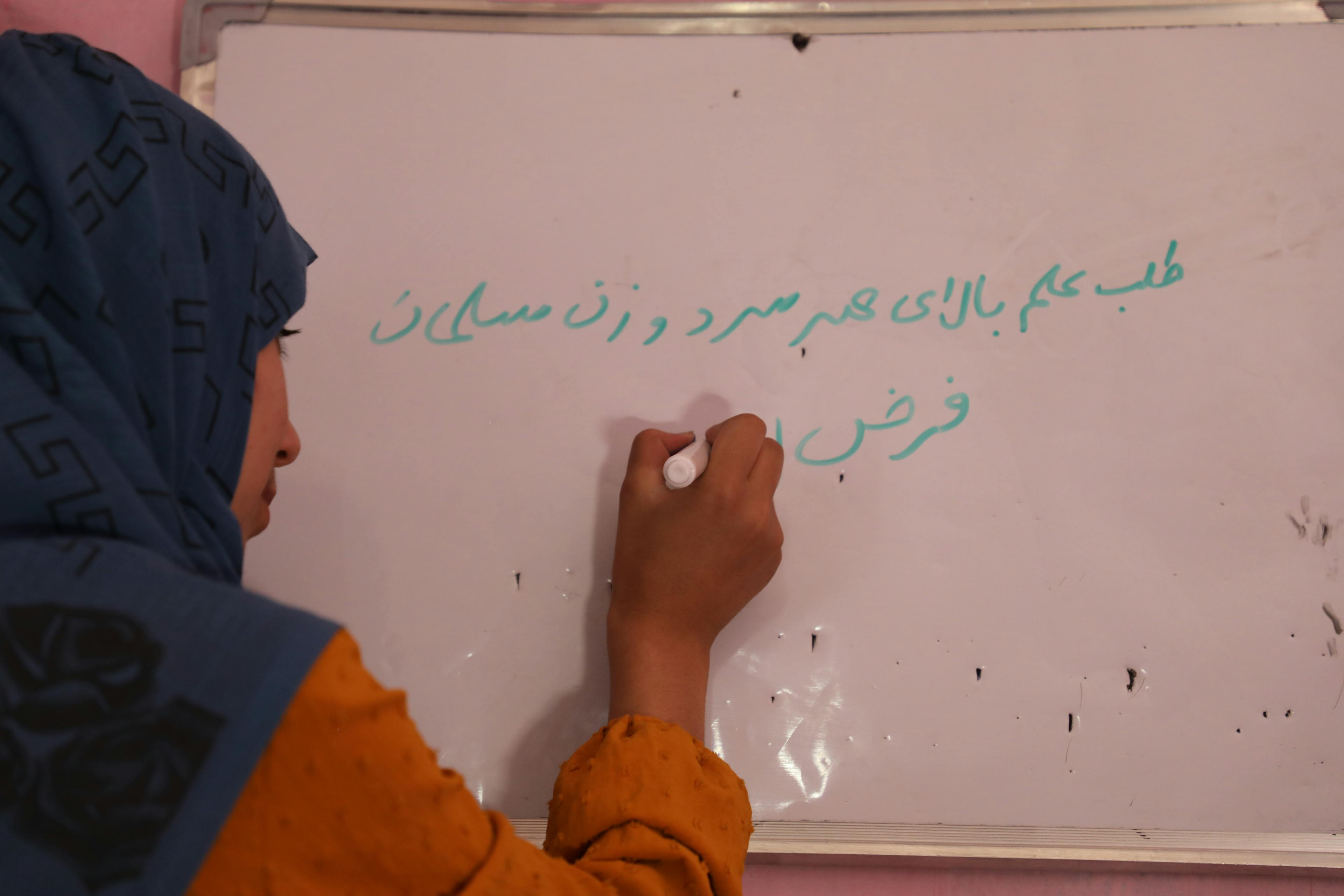 UN0627056
Maryam was eager and ready to start the 8th grade before the Taliban announced that schools would not reopen for girls in grades 7-12.

She lives with her parents and siblings. Her father was a builder but is now unemployed, and her mother is a housewife. Maryam wants to become a midwife and says that her father encourages her the most to study to stand on her two feet.

"I was so numb when I got to know that school doors were closed for an unspecified time."

"I miss my friends and teachers because it has been three years since we haven't gone to school regularly, first for the pandemic and now as the Taliban won't allow it."

Maryam was at the top of her class. Her favorite subject was Dari literature. Now she can't go to school, Maryam assists her mother with home chores and loves to cook. She also helps her siblings in their studies.
What are UNICEF'S donors doing to help? 

We will continue to advocate, for as long as it takes, at national and global levels to get all children back to school in Afghanistan. UNICEF is responding to the commitment we see from communities to keep schools open for high school age girls by providing, amongst other things, 38 million textbooks in schools, training for 1,200 female teachers and expanding our 10,000 Community-Based Education classes to 17,000 by the end of the year. We're also exploring alternative pathways to education, including financial support to small-scale education initiatives, and lessons on tablets and via radio or TV.

With support of donors UNICEF has been able to stay and deliver in Afghanistan for 70 years. Despite bureaucratic impediments, we have 13 offices nationwide, and a network of trusted local partners that help us on the ground and work face to face with children in need.

August 15, 2021 might have been just another ordinary day for us. But, for women and girls in Afghanistan it was a devasting and tragic step backwards in their struggle for women's rights and freedom. And because they can't forget what happened that day, we won't forget either. We urge donors to continue their vital support to children in Afghanistan. With your help we can ensure they have access to education so they can enjoy all the opportunities and exciting futures they deserve.