UNI403546
The therapeutic food saving lives of millions of kids around the world.
You heard it right, RUTF.

It's an abbreviation for Ready to Use Therapeutic Food and it's used to treat malnutrition in children- specifically 'wasting'. That's the term used to identify the worst state of malnutrition in kids.

Wasting is not only extremely painful for kids that suffer from it, but it causes stunted growth and delays in learning development. Their weak immune systems also leave them vulnerable to disease.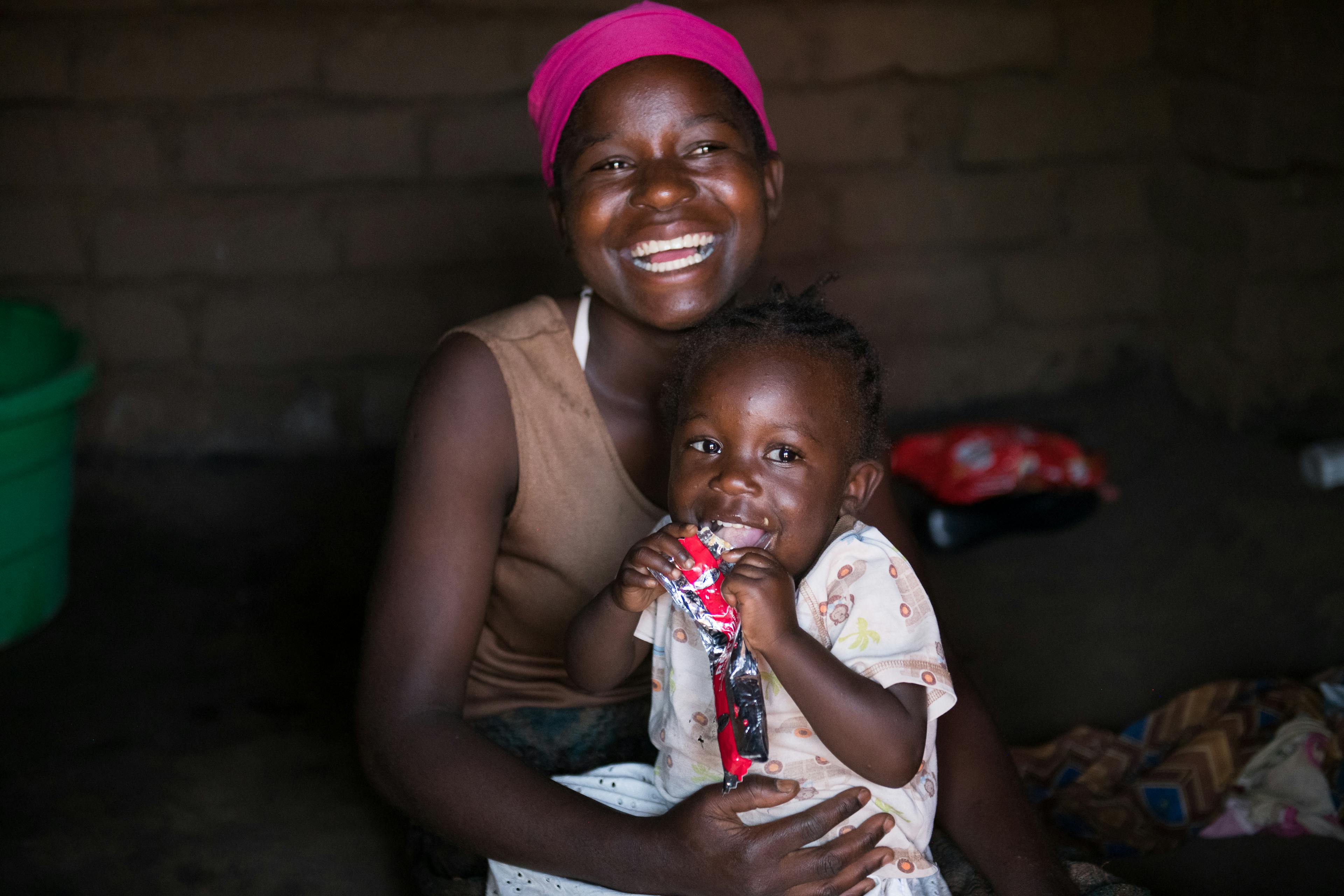 UNI404803
Sadly, 1 in 5 deaths among children under age 5 is due to severe wasting making it one of the leading causes of children's deaths in the world. That means millions of kids are silently suffering because they don't have access to nutrient-dense food or any food at all.

The support of donors means we're able to provide 75-80 percent of the world's therapeutic food supply to children in need. 

What's it made out of? 
RUTF is a peanut-based paste that can be eaten straight from its packet. It's packed full of micronutrients, vitamins, and minerals that help children get to a healthy weight within six to eight weeks. It has a two-year shelf life and doesn't have to be refrigerated so it's convenient to pre-position in a warehouse and it's easy to travel with to hard-to-reach villages.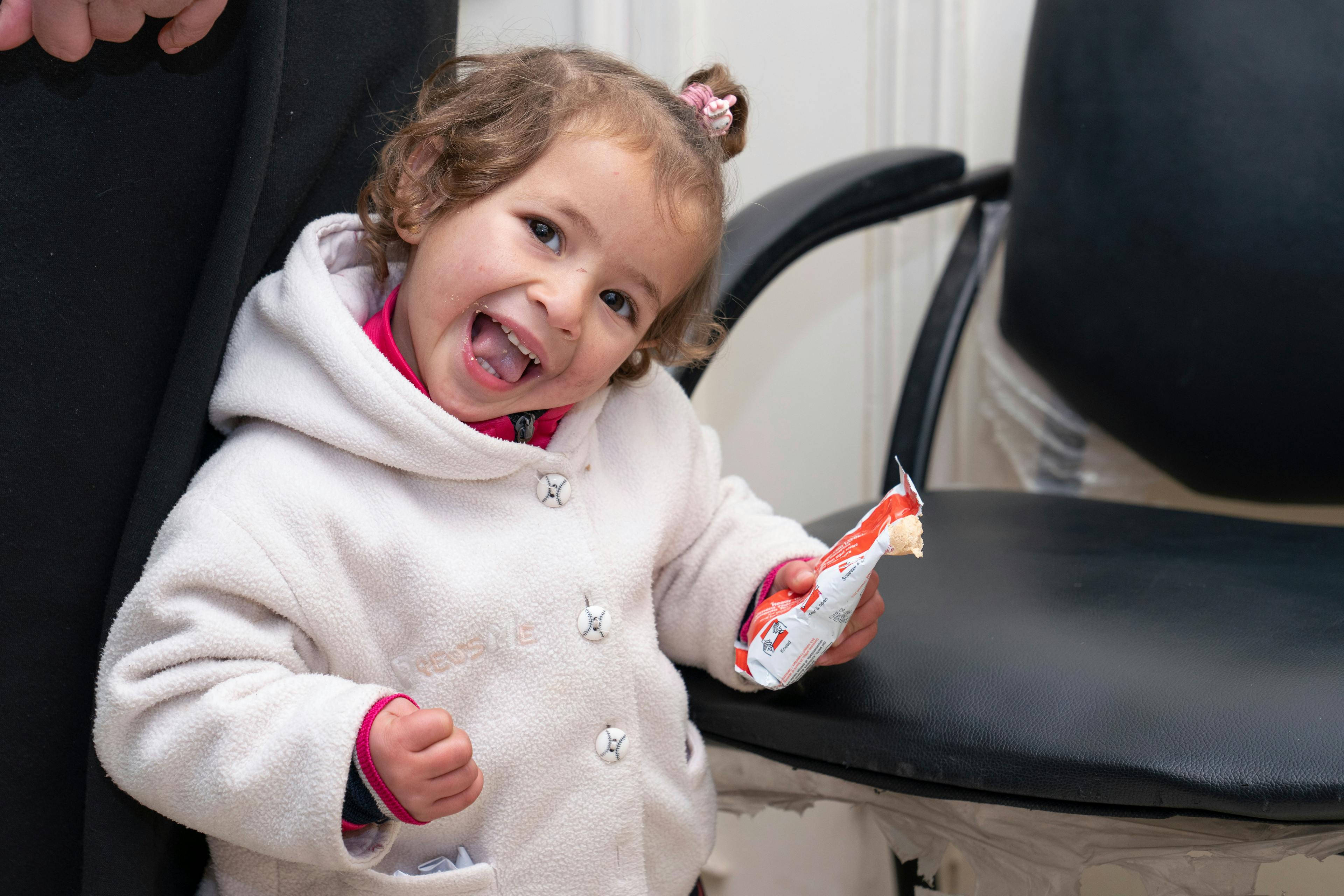 UN0824865
Every circumstance is different.
The circumstances causing malnutrition are different for every kid we reach. In Papua New Guinea Polo Stanley was only 6 months old when he was diagnosed with Severe Acute Malnutrition (SAM) after being neglected and put up for adoption by his mother.   
Polo was then taken in by his grandmother. When he was examined at a UNICEF-supported hospital he weighed just 5.9 kilograms and had a Mid-Upper Arm Circumference (MUAC) measurement of 12 centimetres.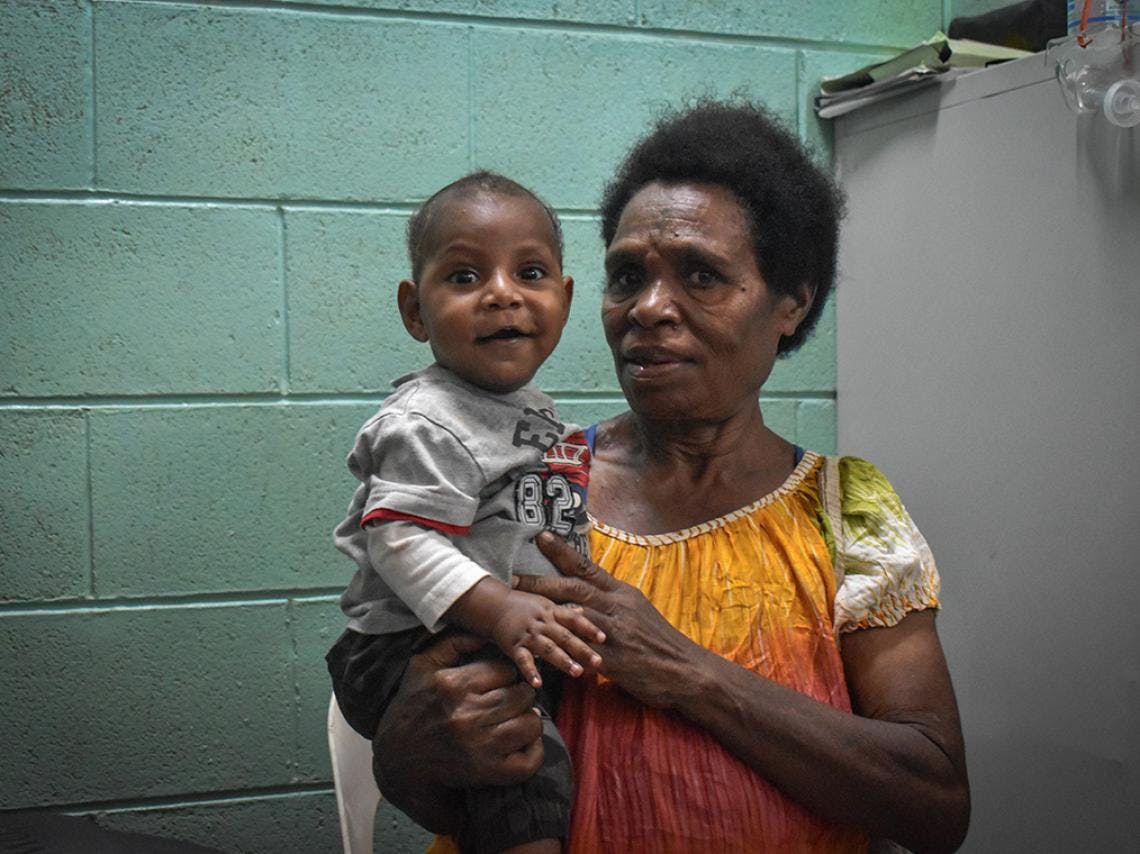 UNICEF/Josiah Kana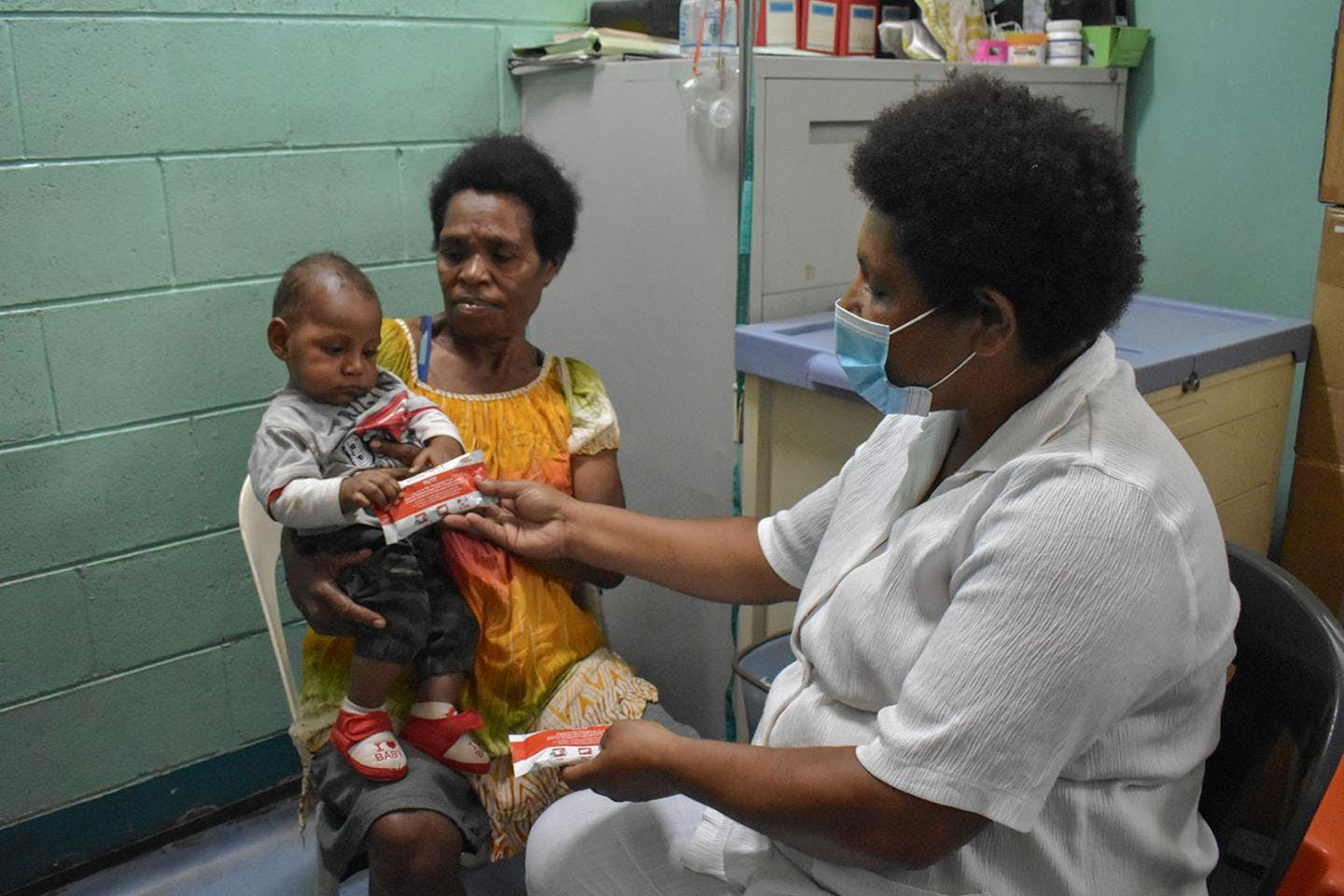 UNICEF/Josiah Kana
During his treatment, Polo was given a total of 72 RUTF packets. After two months, he weighed 10 kilograms and had a MUAC of 14.5 centimetres, comfortably out of the malnutrition danger zone.

Papua New Guinea has the highest rates of child malnutrition in the Pacific region. Almost 50 percent of children under five are stunted and 14 percent of children are wasted and in need of urgent care and treatment. 
Extreme food insecurity
In the Horn of Africa (Ethiopia, Kenya and Somalia) the situation isn't any better. The region has been suffering from extreme food insecurity after four failed rainy seasons in the space of two years-killing crops and livestock. Wheat and grain used to be largely imported from Ukraine into the region but since the war, supply lines have been blocked. Somalia alone used to import 92 percent of its wheat from Russia and Ukraine.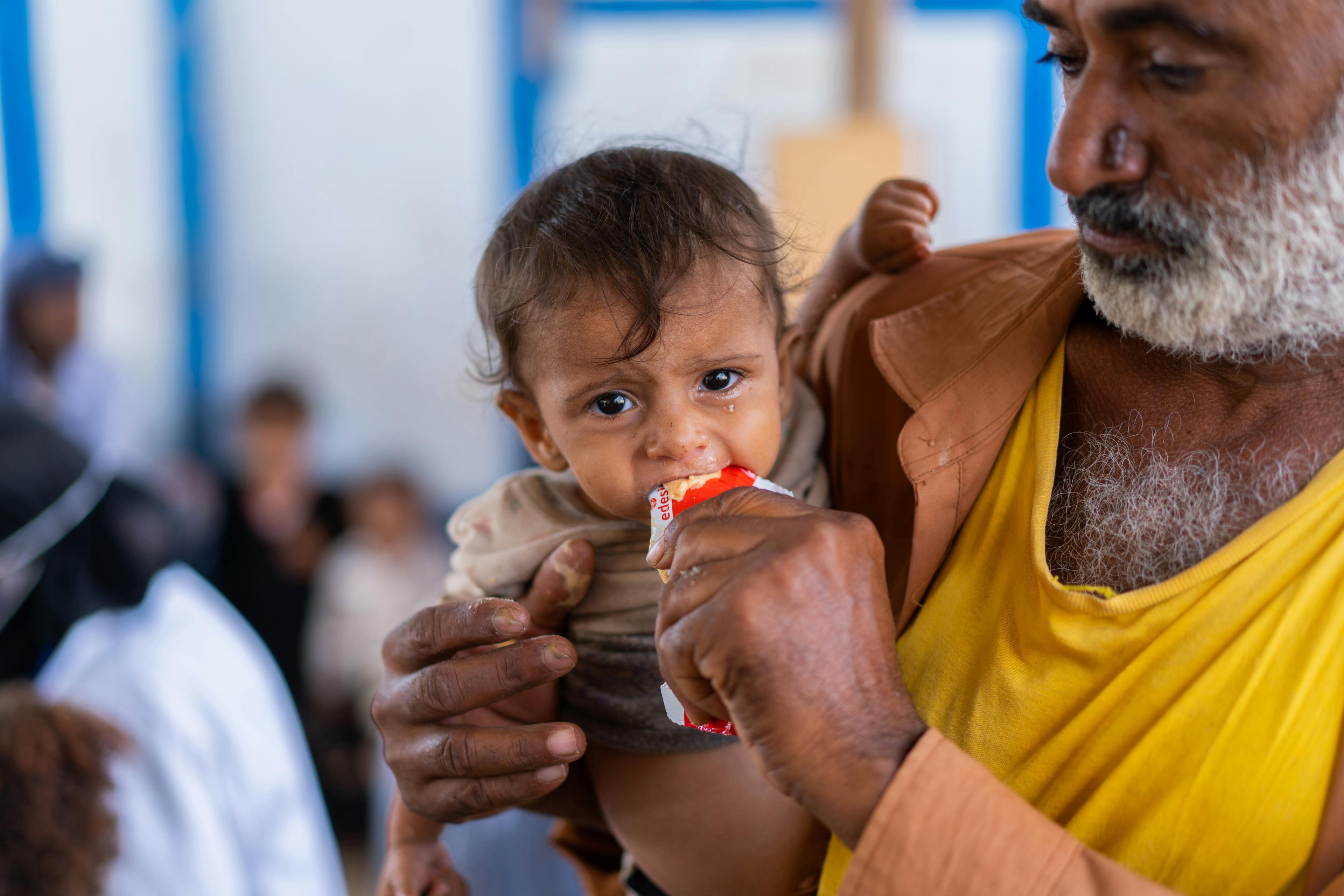 UN0773526
As the war escalates global food and fuel prices surge meaning many people can no longer afford the basic foodstuffs they need to survive. 
Children like eight-month-old Ibrahim are being carried into Banadir Hospital in Somalia each day. Ibrahim was brought in by his grandmother and was suffering from acute malnutrition. 

"We do not have enough food to eat, so Ibrahim's mother could not breastfeed him properly," she explained. "Then he got cholera." 

Doctors gave him a blood transfusion and he started immediate malnutrition treatment including RUTF.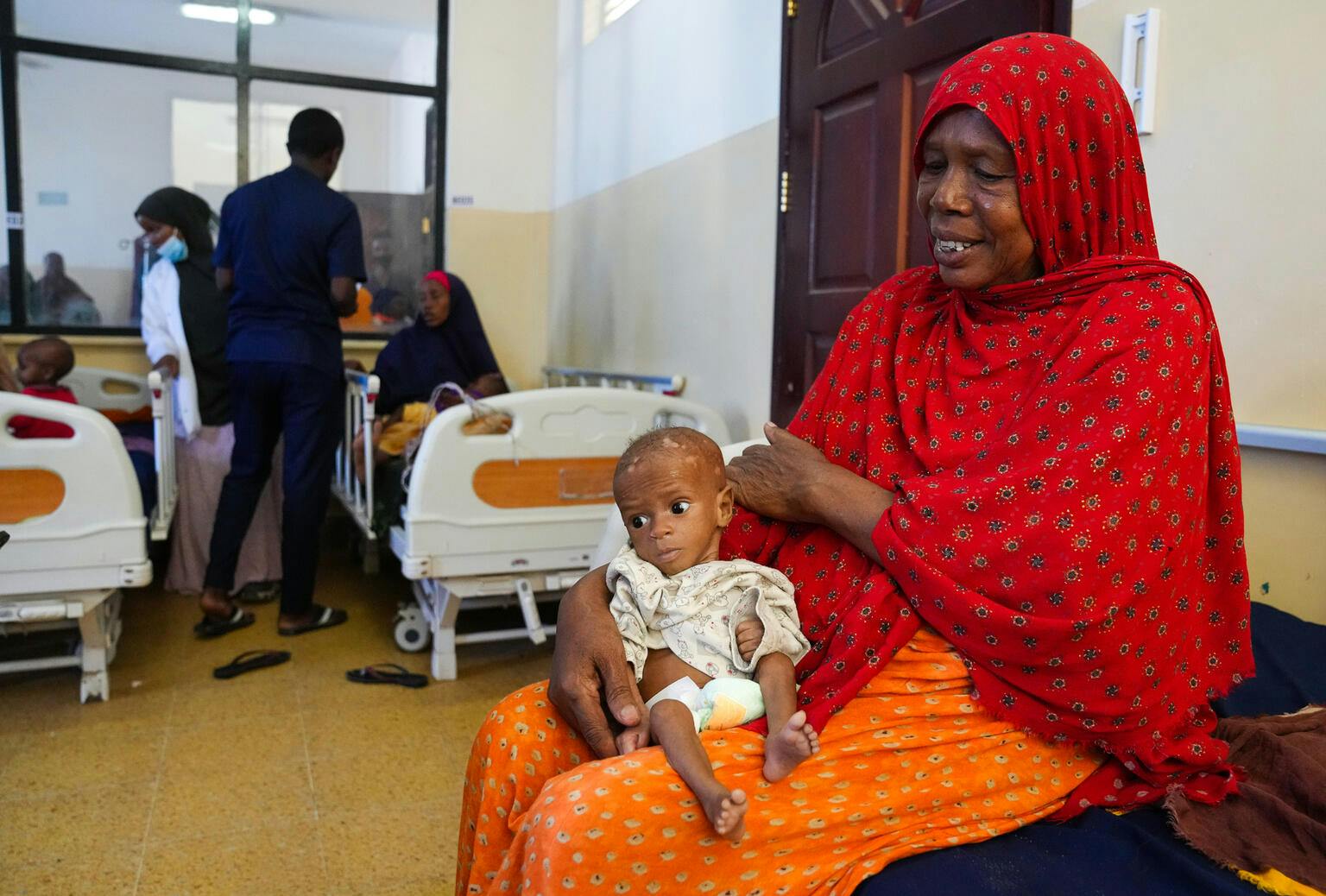 © UNICEF/UN0644290/Fazel
RUTF is under threat and you can help.
Inflation of global food and fuel prices has also put pressure on manufacturers due to a sharp rise in the cost of raw ingredients and the expense of shipping and delivery costs. This threatens nutrition programmes and urgent treatment of children.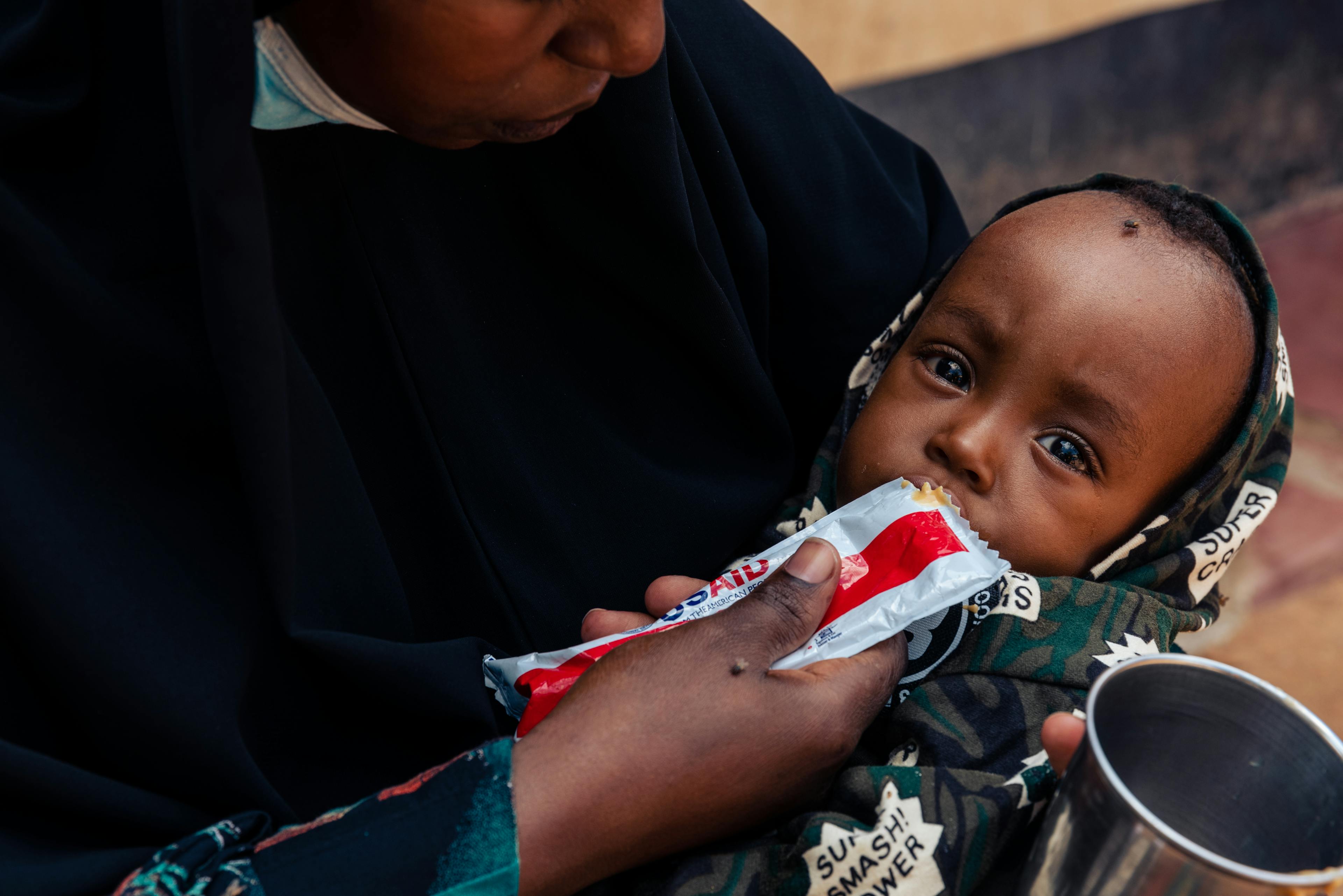 UN0758230
Now you're familiar with RUTF, you understand how lifesaving it can be.

Together we're able to give malnourished children the vital nutrients and care they need to recover. Because as prices change, our values don't. And the biggest value of them all is a child's life.