The UNICEF Aotearoa Young Ambassadors visited Parliament to strengthen their advocacy skills and meet with some of the nation's decision-makers.


Icy gusts of wind welcomed the young ambassadors to Wellington. But the sun shone through the patchy grey skies, as did the laughter and smiles of the young ambassadors as they posed for a group photo on the steps of Parliament.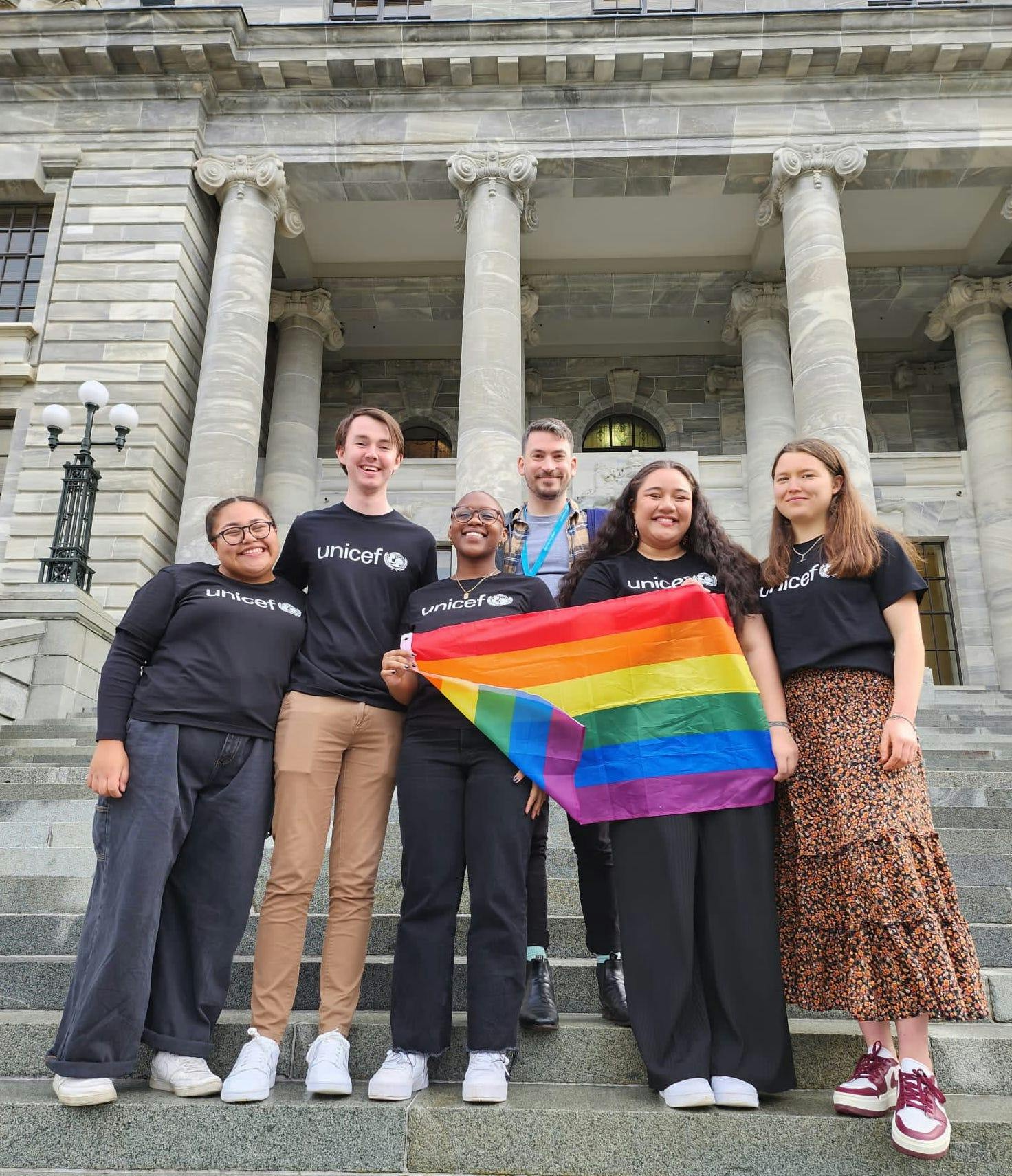 The young ambassadors on the steps of Parliament. From left: Ceilidh, Finley, Vira, Angus (UNICEF Aotearoa staff), Nele, Ngārita.


Angus Lonergan who heads the Young Ambassador Programme at UNICEF Aotearoa said the three-day visit to Parliament was to connect the group with MPs and provide a chance for young people to voice their concerns with national decision-makers.

"Over the past few months, the young ambassadors have embarked on a national kōrero where they have met children and young people in their local electorates so they're able to gain better insights into issues that are affecting their communities. They've done that around the country visiting schools, universities, and community groups.

"The purpose of the trip to Parliament was to share the results of the consultations with decision-makers, but also to empower our ambassadors, to build their capability and strengthen their government relations to get outcomes in their advocacy activities."

A tour of Parliament kicked off the week's activities!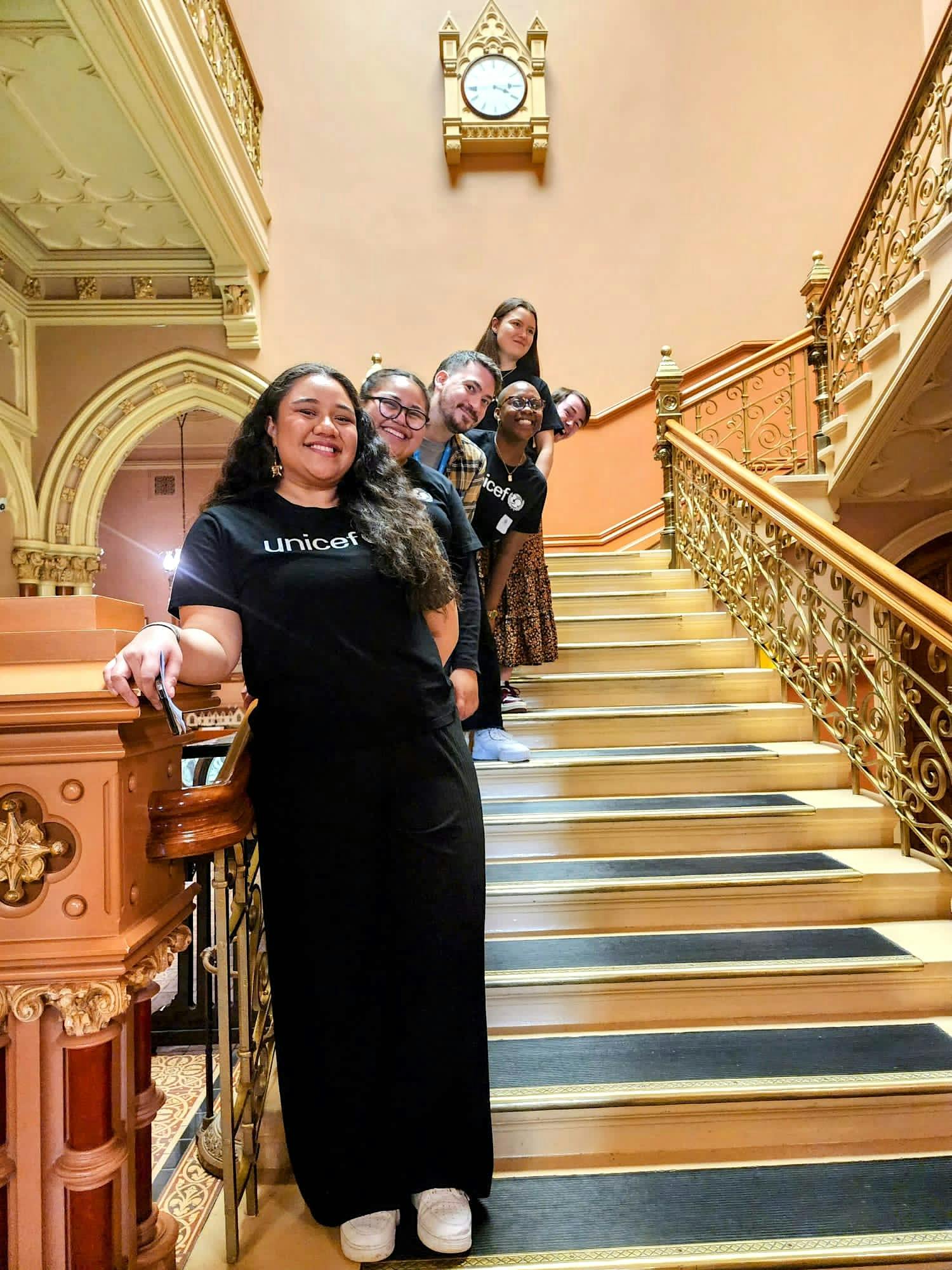 "The tour was so great," said Vira. "It was my second time visiting Parliament but there were a couple of new aspects that I got to experience. I loved being able to see the 'Covid press conference room' because I had been seeing that room on my screen for the past two and a half years. That room has become so integral to my Covid life it was so surreal seeing it in person."

Ceilidh said she enjoyed the tour but would have liked to see more people who looked like her on the walls of Parliament.  

"It was cool to be able to see the inside of Parliament. But it felt like a very Westernised space. There weren't a lot of pictures or things dedicated to Indigenous people." 
Let's talk about lobbying!
A full day was planned for the young ambassador's second day at Parliament. Day two began with a session in advocacy and lobbying with Holly Bennett—the founder of Engage—an organisation that educates New Zealanders on government relations to improve democracy.

Holly's session with the young ambassadors was specifically designed around developing a thorough understanding of how lobbying works in Government and strategies on how to lobby for something important to them. The workshop also provided knowledge about the three branches of Government (Legislature, Executive, and Judiciary). To familiarise themselves with the functions of the three branches the young ambassadors were given real-life case studies describing community issues and were asked how they would lobby it and who in Government they would need to approach. 
"Holly is an amazing wahine," said Ngārita. "She framed the session in a way where it didn't matter how experienced you were in lobbying, everyone learned something and the activities she did were really engaging. I especially enjoyed learning about the different branches of Parliament and what leaders we can approach for different issues. I can see how I can apply that knowledge to my own life, I've got a couple of projects that I'm working on and the session with Holly clarified who I should be contacting for these issues."


Image right:
The YA's after their session with Holly (From left): Finley, Nele, Priya, Holly, Ceilidh, Vira, Ngārita.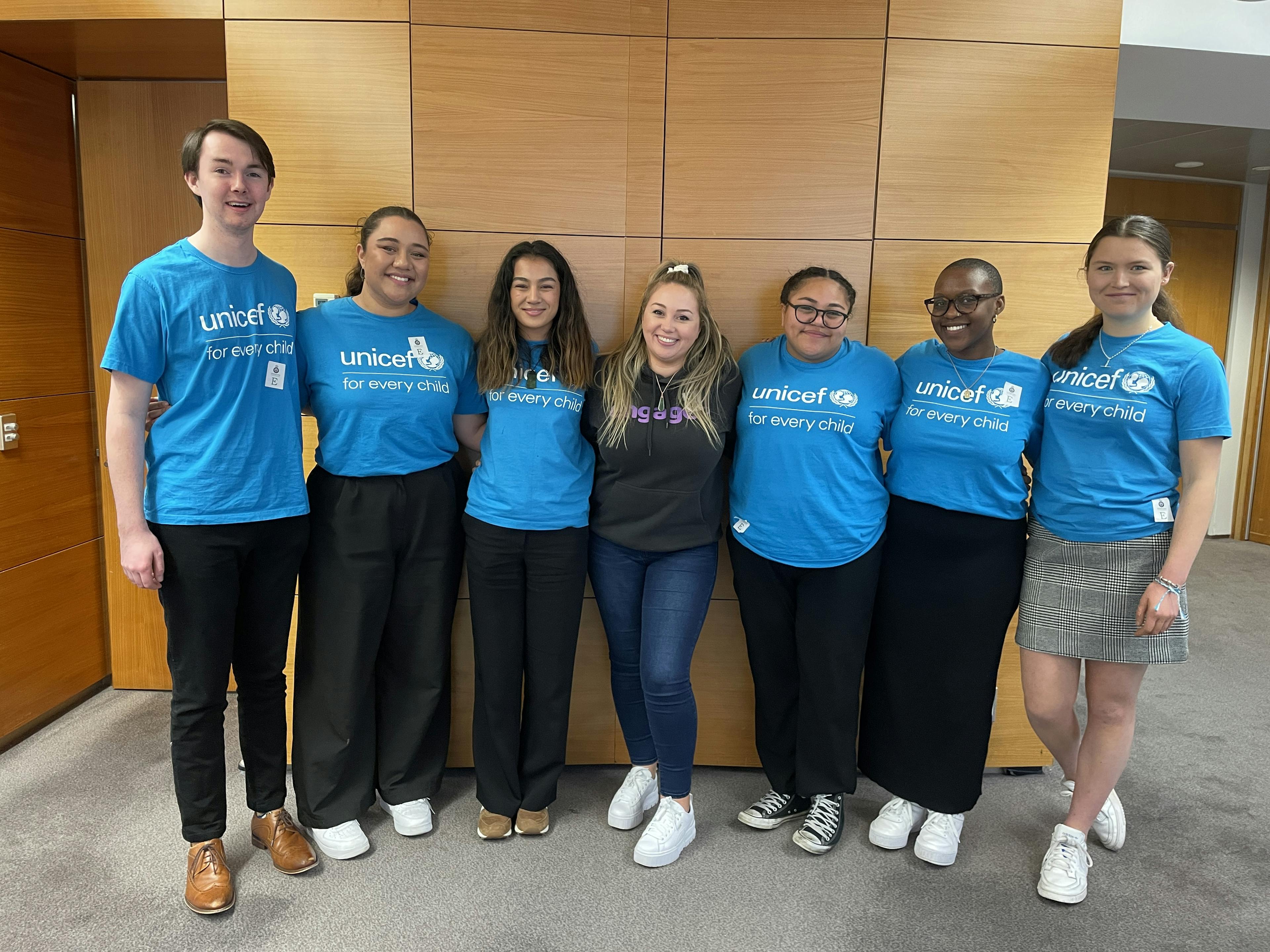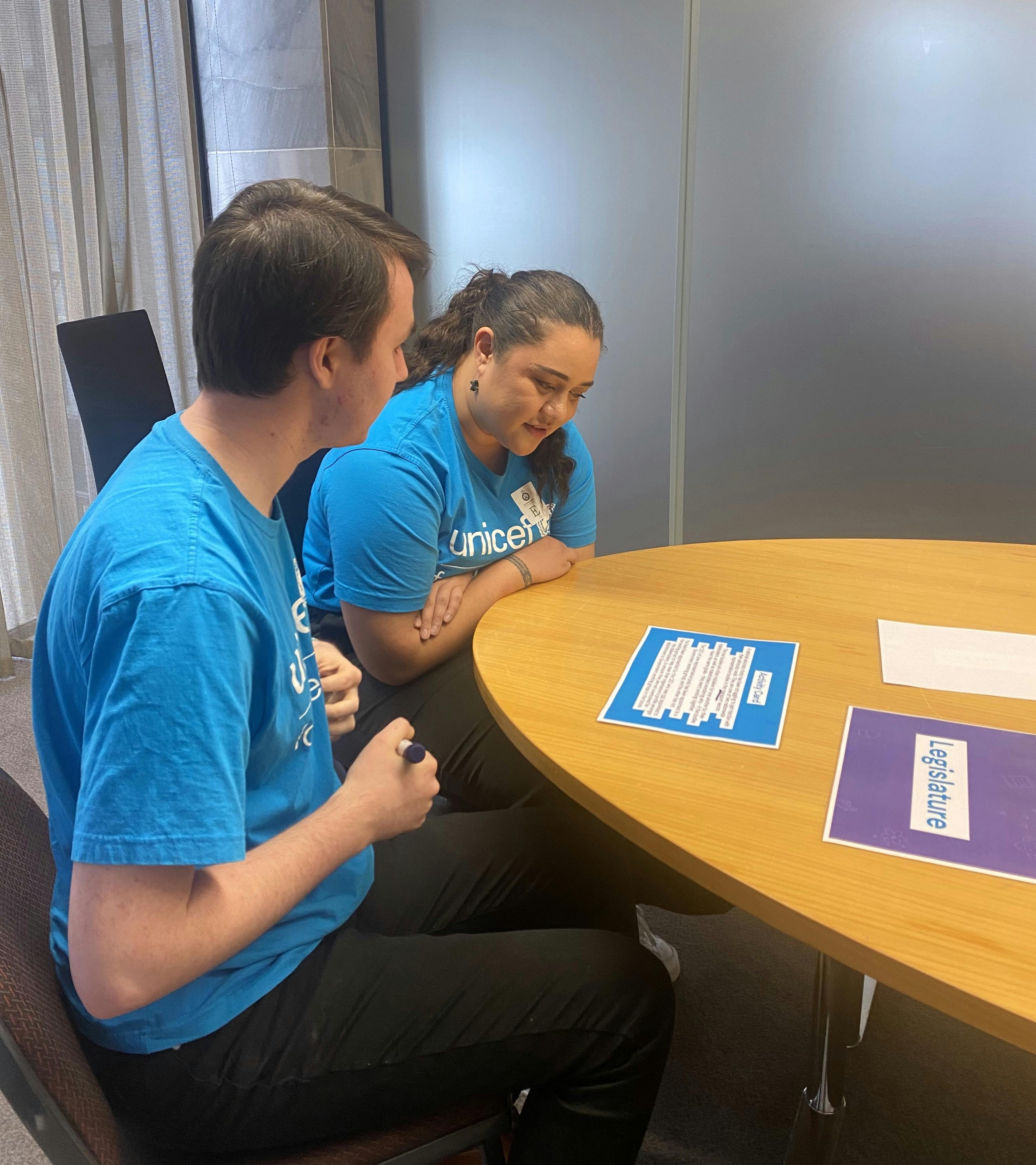 ''I think one of the biggest takeaways was that even if I don't align with a political party, it doesn't mean that I don't have to disagree with all of their MPs. Some MPs are doing great things that I agree with even if I don't fully align with their party. That's why building relationships with all different MPs from various parties is so important." - Nele
Question

Time!

After meeting with more MP's in the afternoon the young ambassadors made their way into 'The Chamber' to see the nation's leaders in action! The Chamber is where all the MP's gather for Question Time to debate on the nation's top priorities of the day. Questions around race relations, cancer treatments, mental health, public housing, and water infrastructure were shot and fired from one MP to another.

Calls of support or disagreement from opposing party members echoed around the room.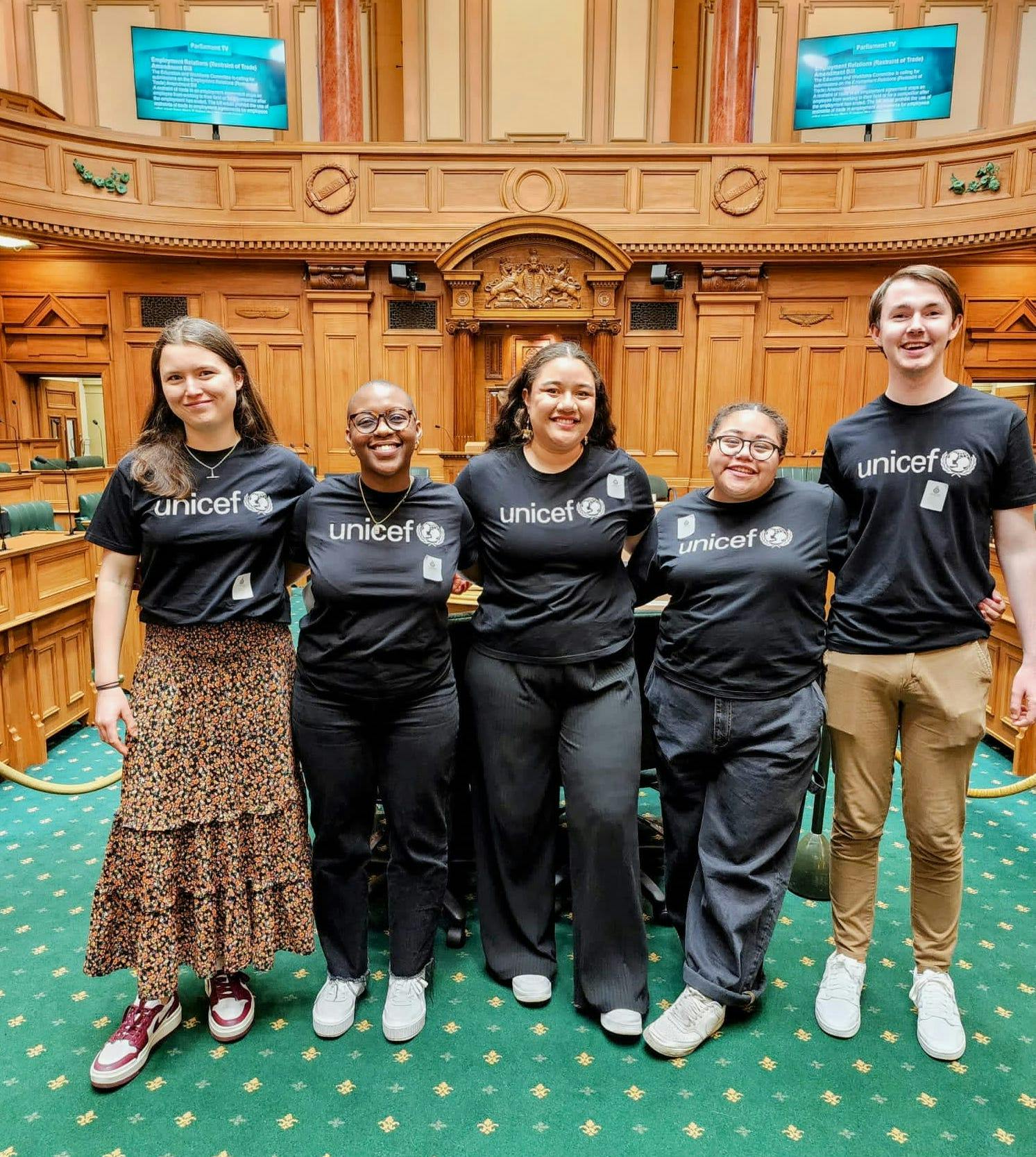 "I suppose I always saw it like a reality TV show," said Ngārita. "You see people yelling at each other and you think they can't be like that in real life—they're politicians. But that level of debate was like reality TV at some points. The politicians while they were all lovely to meet in person I suppose the best way to get their point across was to be as dramatic as possible."
Sharing perspectives on
climate change...
On their last day in Wellington the young ambassadors had an opportunity to meet with the Climate Change Commission.

"The Climate Change Commission is the main independent group that provides feedback to the Government," explained Angus. "It's another outlet of influence outside of the direct decision making done in Government. We know hearing from young people is one of their priority areas so we're happy to support them in hearing from our young ambassadors. It also provided an opportunity for young people to hear directly from the experts of the field as well."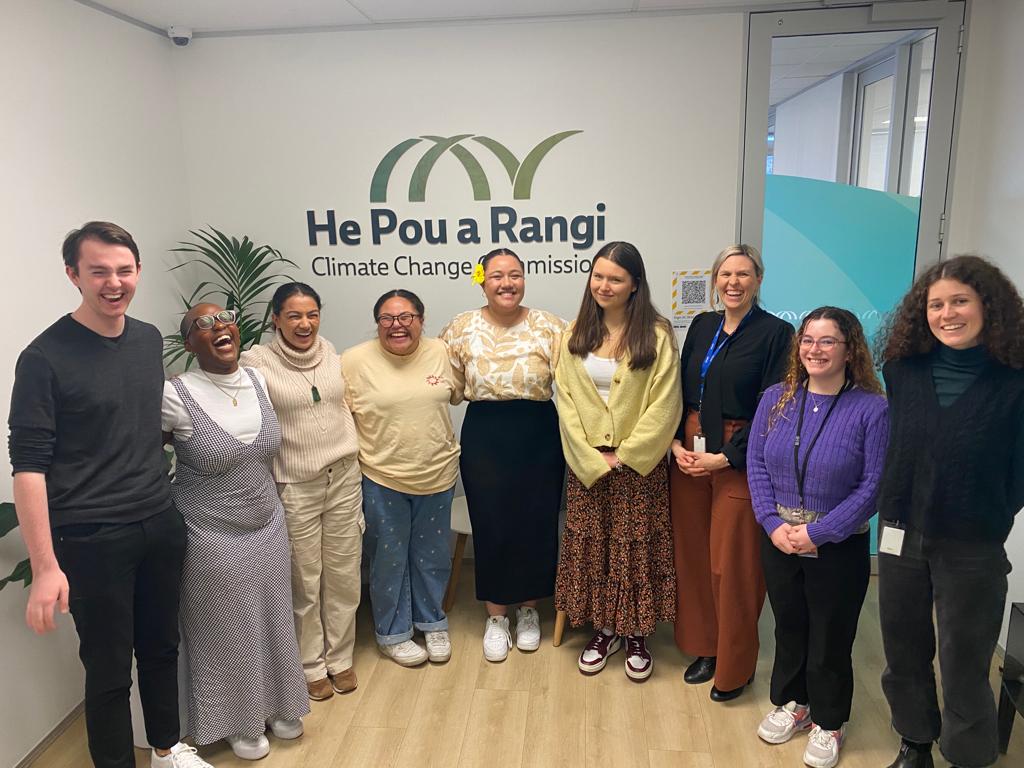 "We talked about how young people are currently responding to the climate crisis and expanded on how young people feel about being vulnerable to the impacts of climate," shared Vira. "It was top of mind that young people are in this really strong double matrix of understanding the importance and significance of the climate crisis. But, they are also feeling helpless and hopeless because they don't have the power to do anything as of right now."
For Ceilidh, it was important to share with the Commission on how to better engage with young people so their voices are heard by decision makers.

"We gave them tips and said to make sure it's not a judgemental space for young people and to not ask questions that already had an agenda to them," said Ceilidh.

"I also talked about how climate change is impacting our Pacific communities. One of the barriers to understanding the intricacies of climate is that most of the reports are in English and use scientific words so it's not comprehendible for someone without a scientific or higher education background. That's why there is that disconnect from your average person when they are trying to learn about climate."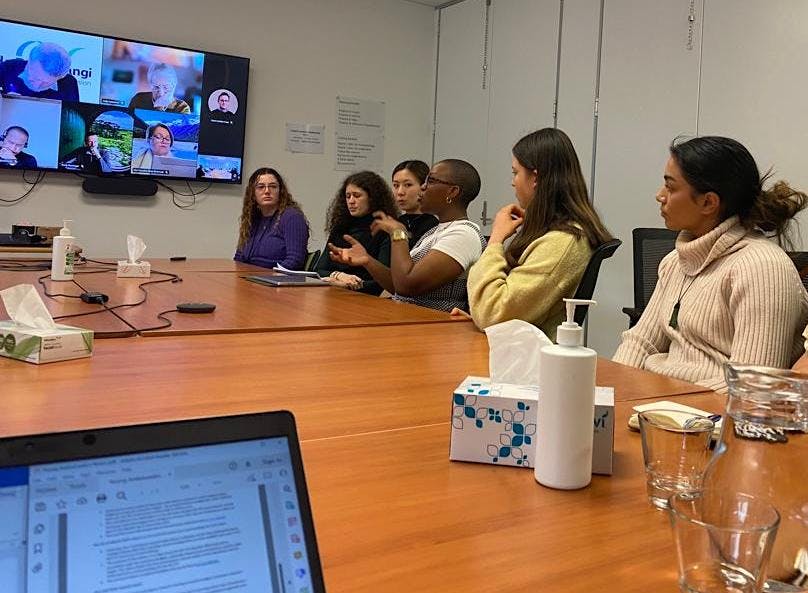 The road to COP28...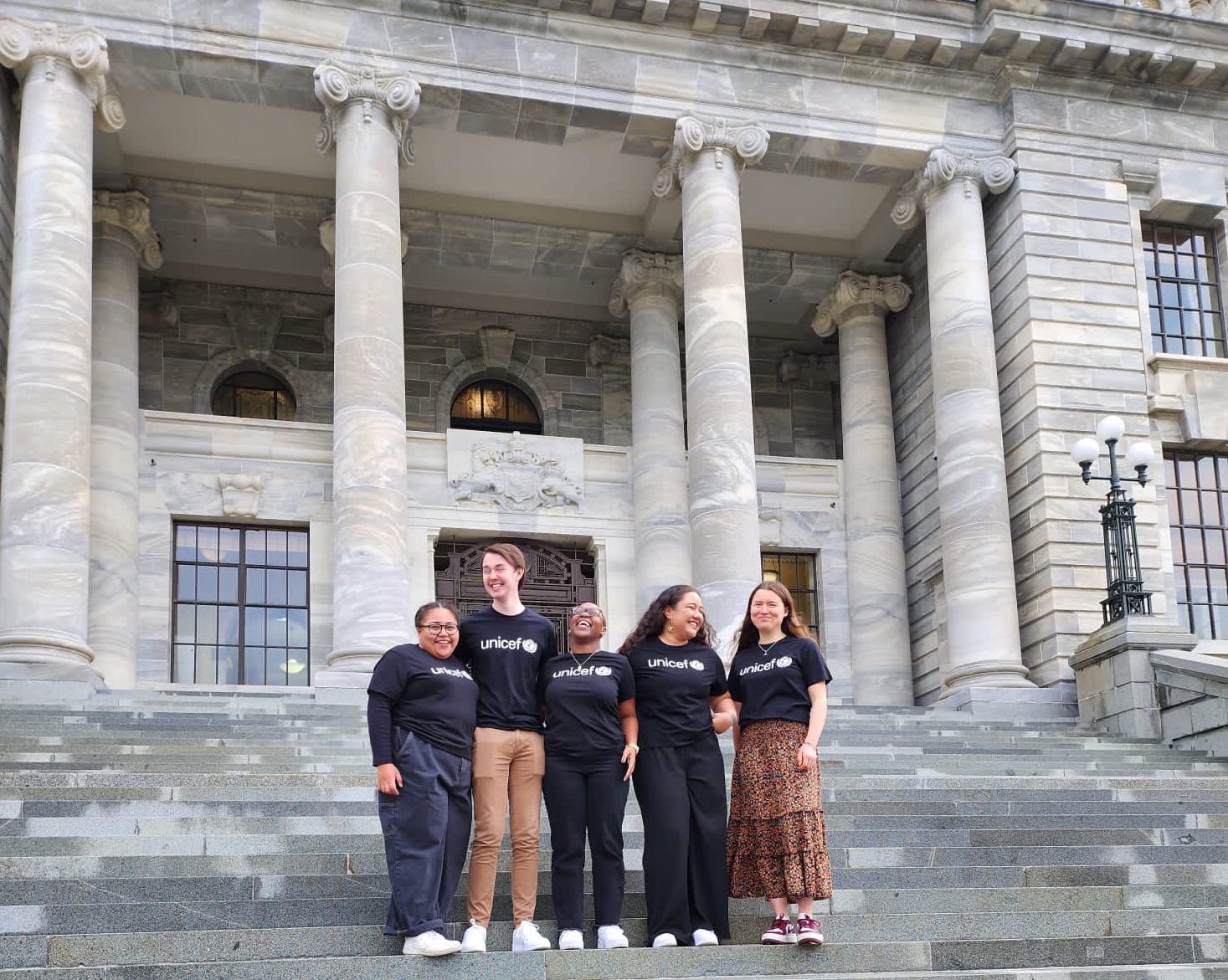 It was a fitting end to their visit in Wellington as the young ambassadors attendance to COP28 at the end of the year was confirmed on their last day. It will be their first time attending the United Nations Conference of Parties where member countries meet every year to identify and assess climate measures and determine priorities for the way forward. This year COP28 is in Dubai.

"I am extremely excited about COP28, as I know the other YA's are as well," said Finley. "I am really looking forward to learning about the international progress being made in climate change from leading authorities, having productive discussions with members of the international community about how climate change is impacting and being addressed overseas."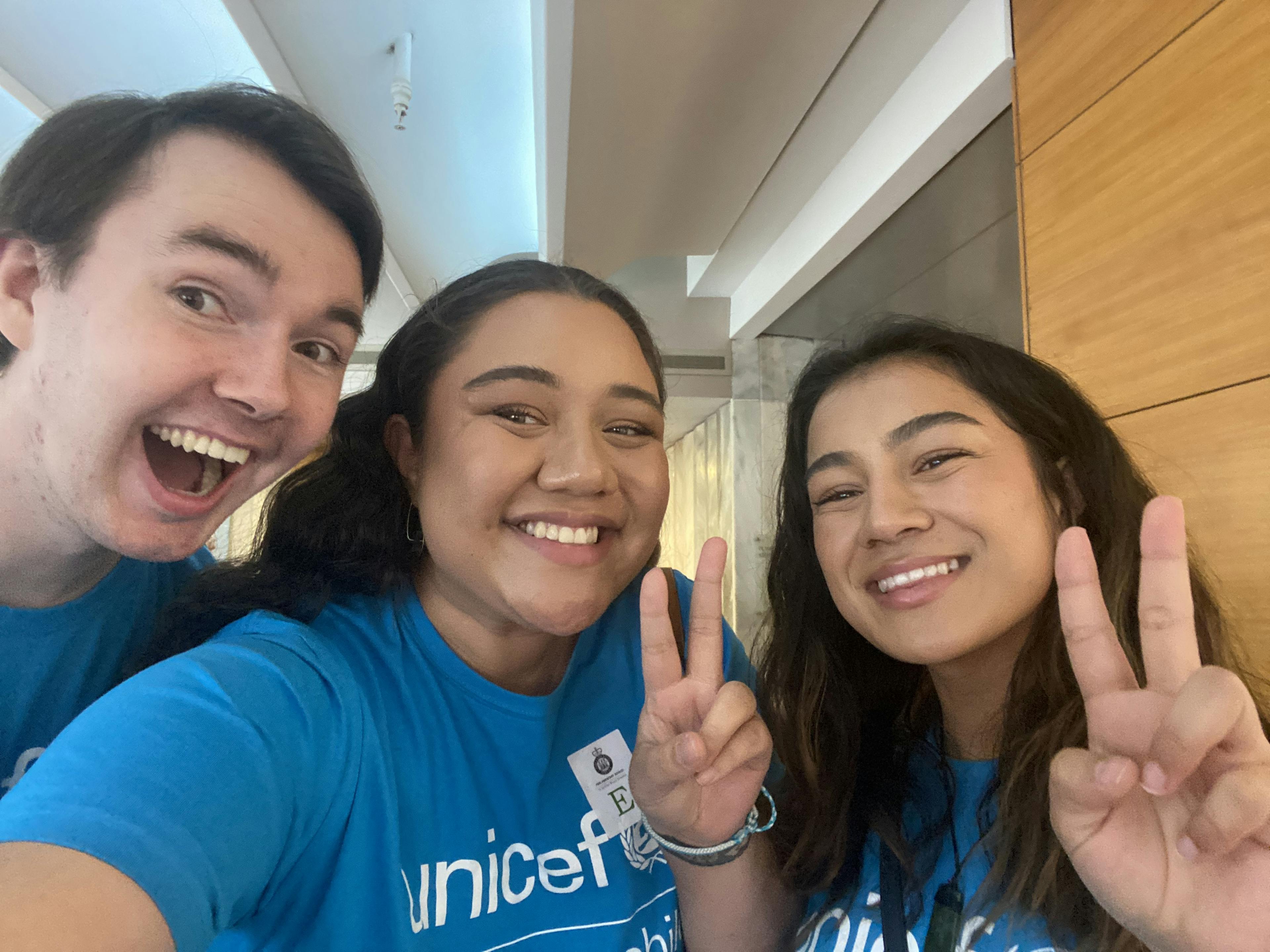 "I'm excited to go to COP28 and bring Māori perspectives into the space," smiled Priya.

"I want Indigenous and Māori perspectives to be brought to the decision-making table. The whole trip was so empowering, and I feel ready to take on the world!!"