UNICEF Aotearoa launches
#CookForUkraineNZ
UNICEF Aotearoa launches #CookForUkraineNZ
Get together to support children and families in Ukraine.
Auckland, 12 April 2023– UNICEF Aotearoa has launched #CookForUkraineNZ with support from renowned Kiwi chef Peter Gordon and the Ukrainian Association of New Zealand. 

The launch of #CookForUkraineNZ is part of a global movement aimed at increasing awareness of the impacts of war on children living in Ukraine and highlights the urgency for international support.  

The campaign invites Kiwis to come together over a dinner party, shared lunch, or bake sale to donate to the needs of children enduring the horrors of war. Donations raised provide children in Ukraine with lifesaving assistance such as quality medical care and supplies, mental health support, warm clothes, clean water, school supplies, and provide safe spaces for children to continue their education.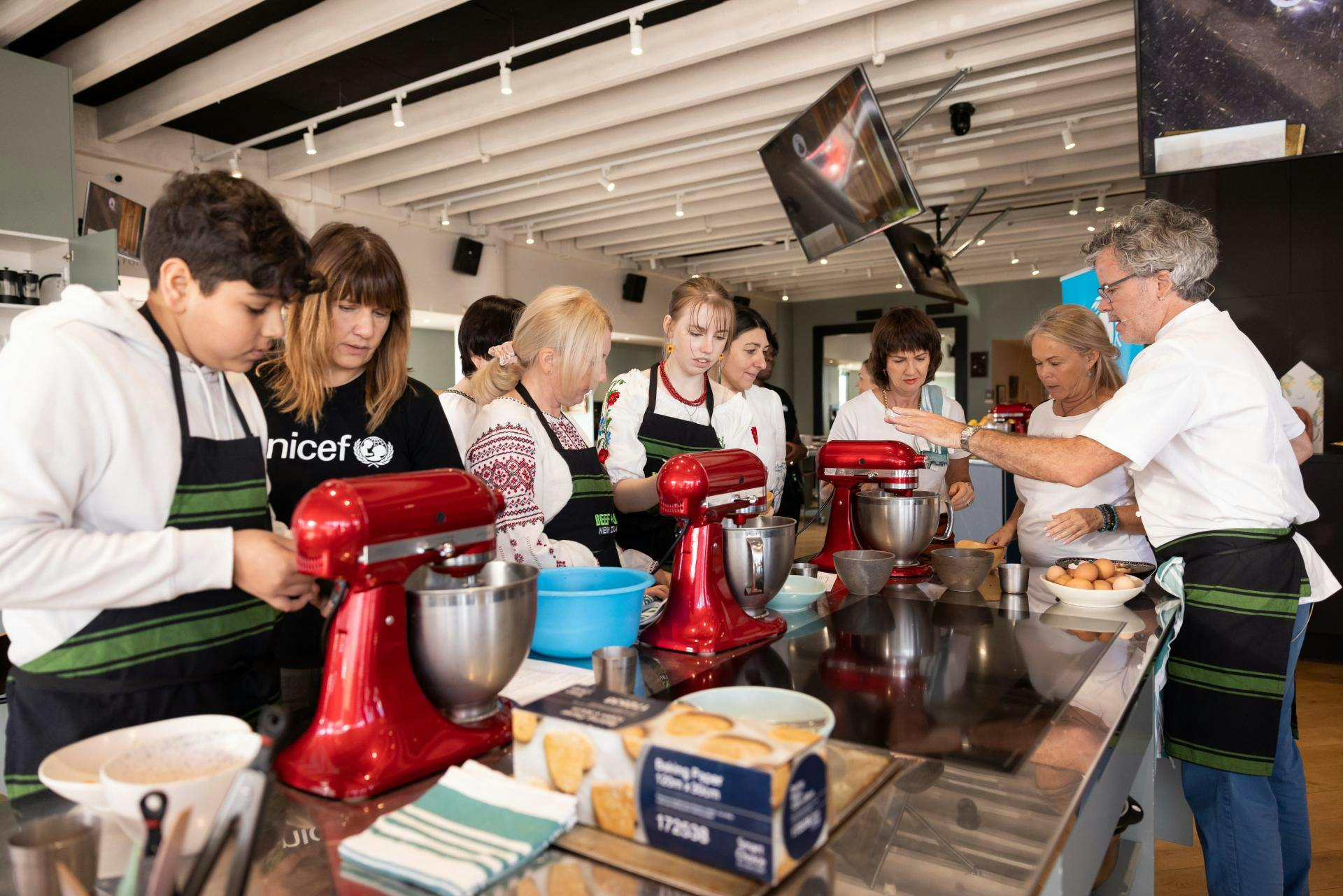 UNICEF Aotearoa/2023
The recent launch of the campaign took place at Peter Gordon's Homeland restaurant in Auckland, where members of the Ukrainian Association of New Zealand and UNICEF Aotearoa donors took part in cooking demonstrations and a shared lunch. Ukrainian community members also cooked some of their most beloved family recipes with the group. It was an opportunity to connect communities in Aotearoa to the realities and consequences of war on families and children in Ukraine.  

Gordon says the launch was a great way to bring people together and share a meal of solidarity with the Ukrainian community who still have loved ones living there.  

"It's heartbreaking hearing that children are dying and suffering because of the war. I want to support this campaign because we continue to see innocent children suffer the most from the impacts of this conflict. Their lives have been uprooted in every way possible. With no end to the war in sight, children must be supported with lifesaving supplies and assistance as the demand for it grows. This campaign is a really simple way of how Kiwis can help."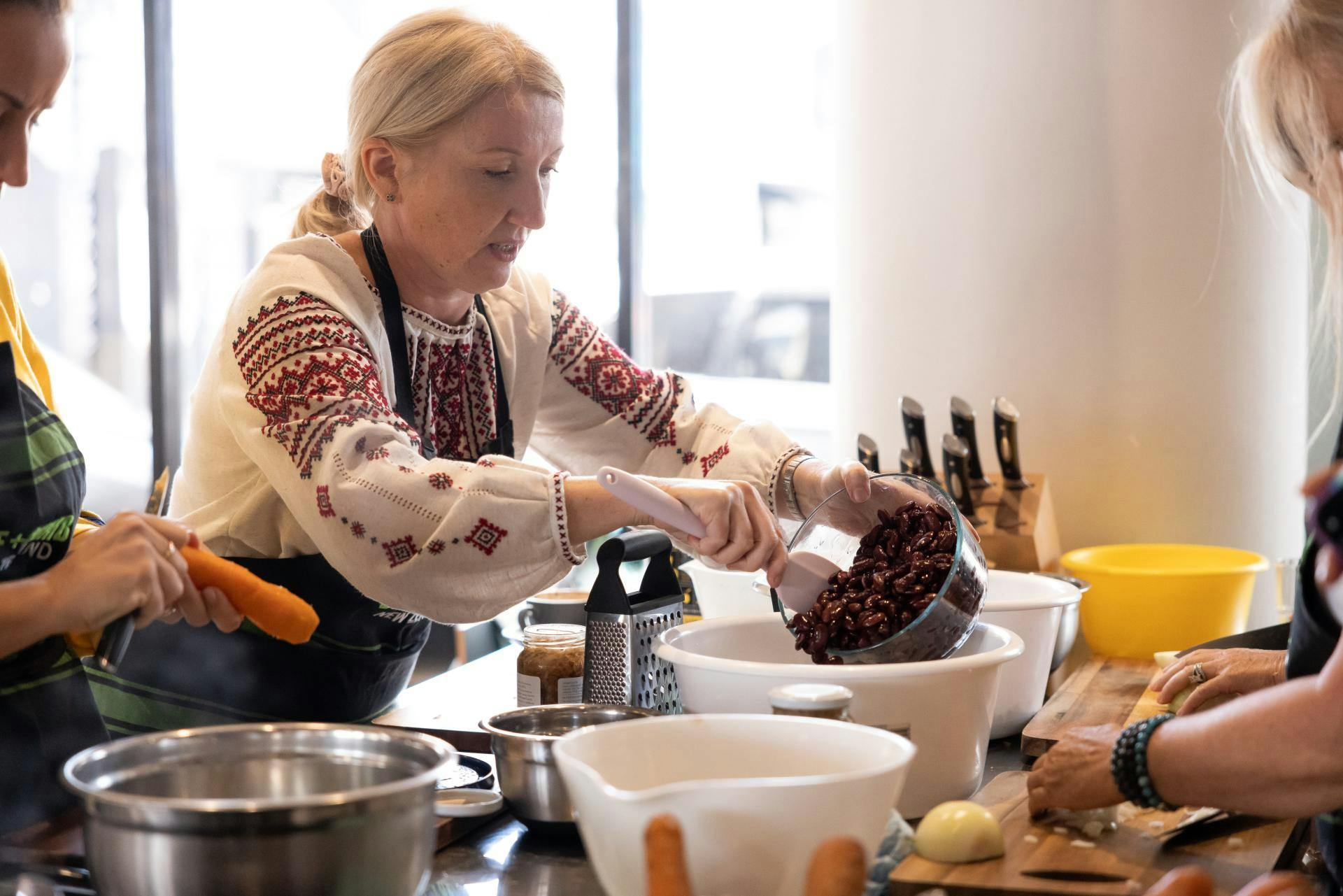 UNICEF Aotearoa/2023
Tetyana Tymoshenko fled the war in Ukraine with her two children and arrived in New Zealand mid-last year. At the launch, she cooked her 'Vinaigrette Salad', a traditional recipe she and her children love to make together.  

"It felt like I was surrounded by family," says Tymoshenko. "There is a real strength in coming together to raise awareness around what is happening in Ukraine and how we can save children's lives. When I was living in the war, my children and I always needed warm clothes and I know this campaign will help continue to deliver warm clothing to children in Ukraine. New Zealanders have already been so generous, and I hope the support continues."  

It has been just over a year since the escalation of the conflict in Ukraine, which continues to impact 7.8 million children. 
In the past year, UNICEF
donors have supplied: 
Clean water for 4.6 million people in Ukraine by repairing water systems and through water bottle and truck deliveries.  
Formal or non formal education to over 2 million children in Ukraine and refugee-hosting countries.  
Access to primary health care for 5.3 million children and women through UNICEF-supported facilities and mobile medical teams on the ground.  
 Psychosocial and mental health support to 3.8 million children and their caregivers to help cope with anxiety, trauma, and emotional stress.  
UNICEF Aotearoa CEO Michelle Sharp says we have seen what is possible with the support of donors, but the impacts of war on children will continue to affect them for the rest of their lives. 

"Children in Ukraine are not only suffering from the physical scars of war but the internal scars of war. Millions of children are dealing with the trauma of what they have seen in war and are carrying the grief of losing loved ones or having to flee their homes. Unfortunately, this doesn't go away as soon as the war ends. This is why we stress the need for ongoing support for children suffering in conflict."  

To participate, sign up via the website: https://cook-for-ukraine.unicef.org.nz/.

Recipes for authentic Ukrainian dishes and their stories are on the website.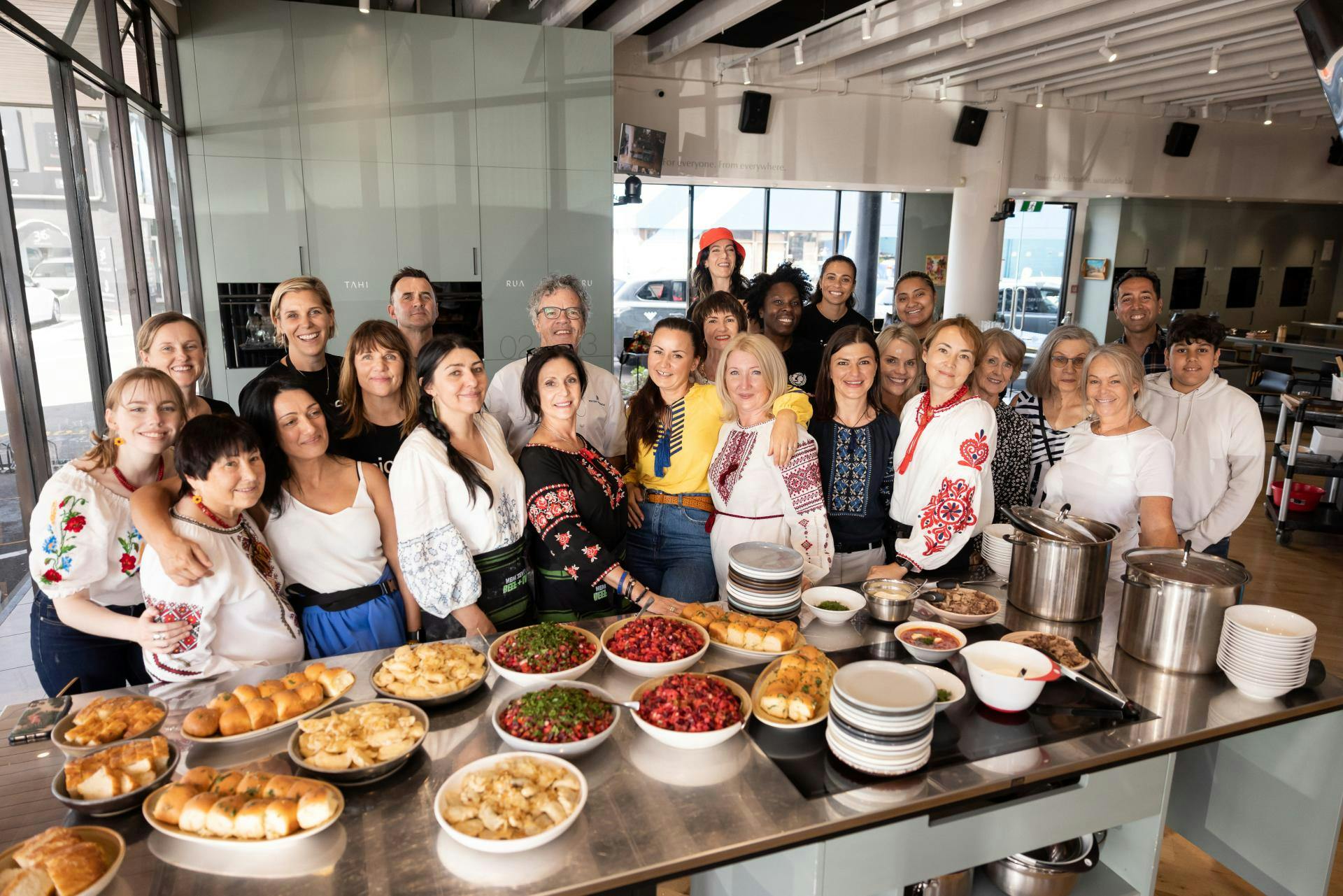 UNICEF Aotearoa/2023
The situation in Ukraine remains horrific.
/:"""""""""""O(}{P_)~
Donate to the Ukraine Emergency