Türkiye-Syria Earthquake Emergency
Türkiye-Syria Earthquake Emergency
Six months on and millions of children and families still need our support.
On February 6th 2023, Türkiye (Turkey) and Syria were shaken to the core by two deadly earthquakes. More than 50,000 people were killed and thousands of families were displaced.  

UNICEF was on the ground before this disaster, and we were quick to respond in the hours and days following. Now more than nine months on, we're still on the ground supporting 7.7 million children and their families.

While children affected by this disaster still need us, with your help, we're not going anywhere.

If you can help, please make a donation today. Your donation can help desperate children and save lives.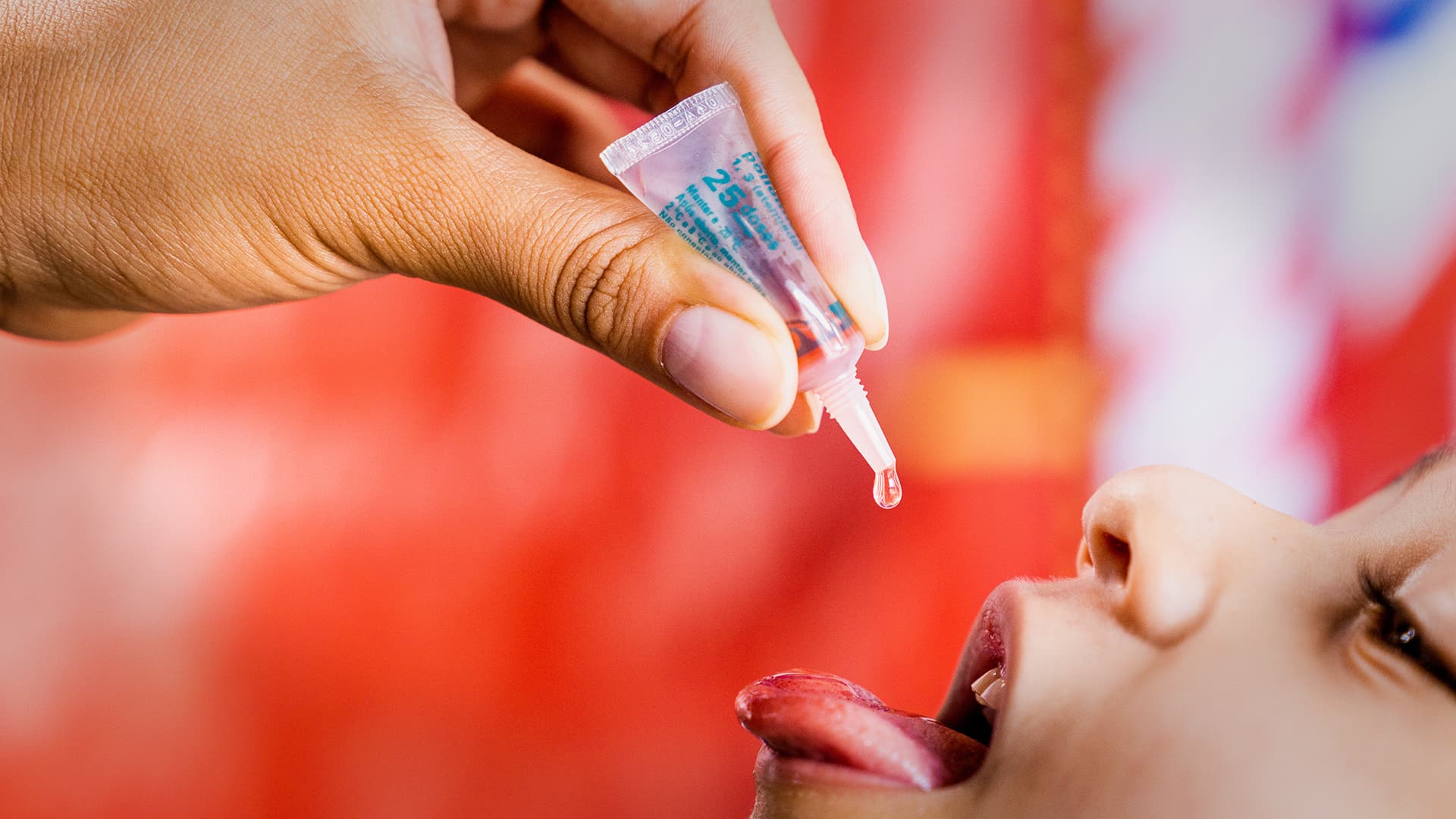 Vaccines
By giving
you could protect 50 children against deadly measles.
Enter a custom gift amount instead
DONATE MONTHLY
Despite the efforts of our dedicated staff responding to this emergency, the humanitarian needs remain enormous. Kids continue to need access to clean water, medical care, education and other essential services. 
How will my donation help?
The earthquakes have left more than 850,000 children displaced after being forced from their homes. This comes as another devastating blow to Syria's children who are enduring an ongoing war that is now in its twelfth year. 
Across Türkiye and Syria, massive destruction occurred to homes, buildings, and other infrastructure. Families have been displaced, exposing them to the elements at a time of year when temperatures regularly dropped below freezing. Over 7.7 million children need humanitarian assistance, including water, shelter, food emergency medical and psychosocial assistance, and access to education.  
Your donation can help our teams on the ground working to distribute critical health supplies, safe drinking water and sanitation, blankets, clothing and tents. We're also providing safe spaces for children to play and recover from the traumatic events they've experienced. 
Please support us to support as many children as possible affected by this disaster.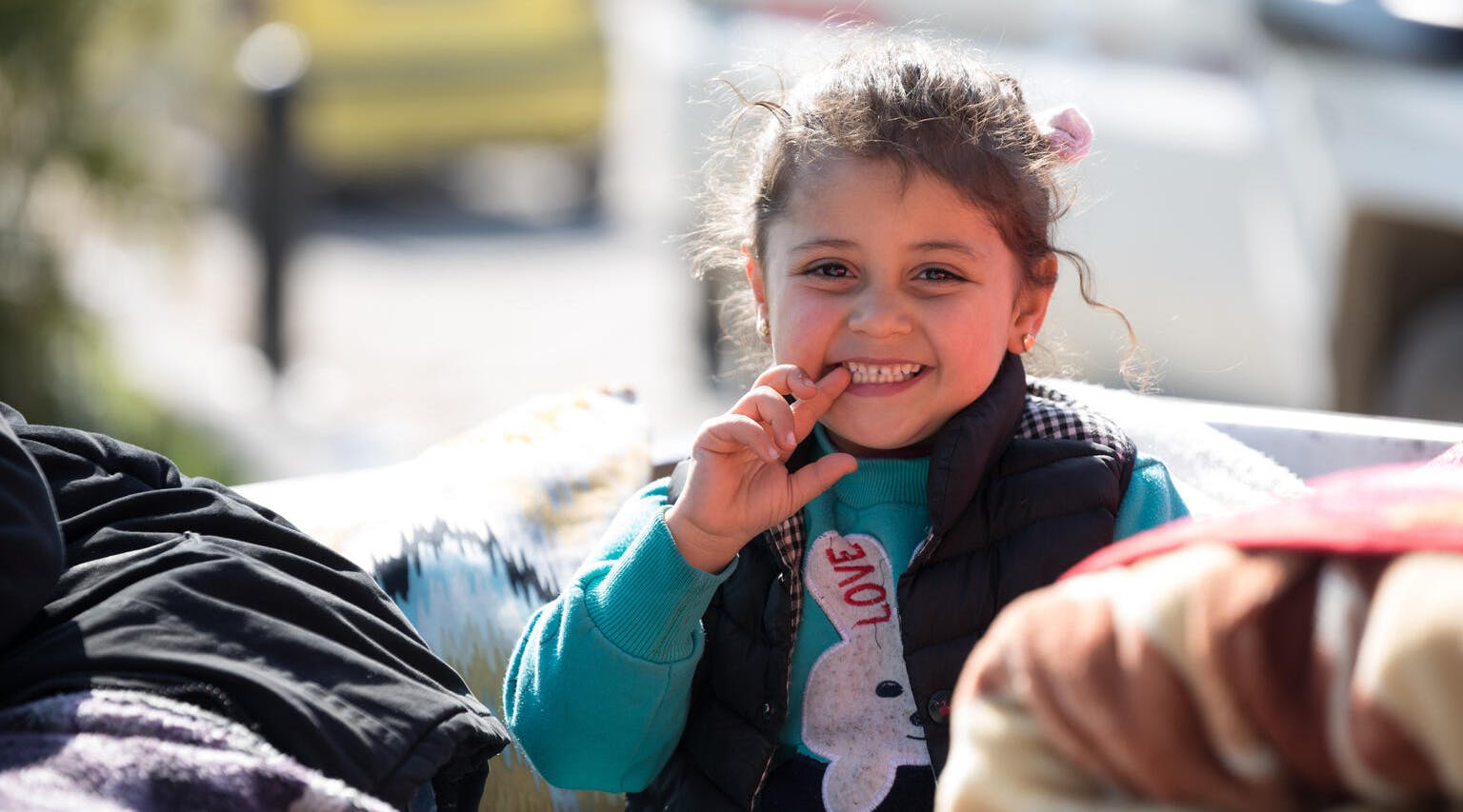 How's UNICEF been responding?
Thanks to generous support from our donors, we've been working around the clock to meet families' immediate and longer-term needs. Providing life-saving assistance such as safe water, hygiene kits, and vaccines, as well as well as psychosocial support and temporary learning centres.  
In Syria, food insecurity means we've been screening for, and treating children with acute malnutrition. 
We're also striving to get children back into learning as soon as possible while helping to ease the economic pressures on families. 
UNICEF responds to 300 emergencies every year, with your help we can continue to be there for children in Türkiye and Syria when they need it most. Since the earthquake struck, we've received many generous donations to support those kids and families impacted.

Here's a look at how donors have helped in Syria:


More than 869,000 people have received safe water for drinking, cooking and personal hygiene.
Almost 550,000 people have been provided with access to proper sanitation.
244,041 people have been able to access healthcare at UNICEF-supported facilities.
More than 200,000 kids have been screened for malnutrition, and over 130,000 have received micro-nutrient powder to help improve their diets.
217,399 kids have taken part in UNICEF-supported education programmes.
More than 80,000 children and adults have benefitted from humanitarian cash transfers.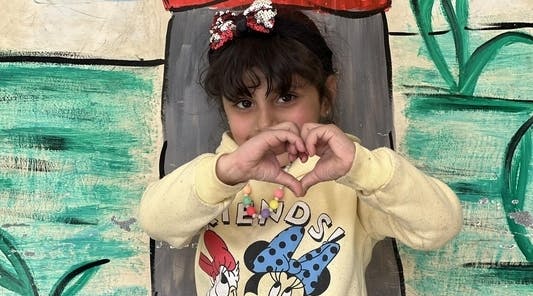 "I was so angry on the night of the earthquake. I shouted and screamed, because I did not understand what was happening. I still don't completely get it," says Wafaa (9) from a school-turned-collective-shelter in Aleppo city, Syria. 

Wafaa has received incredible support from UNICEF, including psychological first aid and recreational activities to help her, and other children, express their emotions and overcome the trauma they've experienced. 
Here's a look at how donors have helped in Türkiye:


More than 375,000 people have received access to safe water for drinking, cooking and personal hygiene.

More than 576,000 people have received critical water, sanitation and hygiene (WASH) supplies.

Almost 1 million kids have received life-saving vaccines.

454,758 children and caregivers have received mental health and psycho-social support.

332,587 kids have accessed UNICEF-supported education programmes, with more than 1 million receiving learning supplies.

Our teams on the ground are working tirelessly to ensure we're reaching all those children who need us. 



Your donation can make a huge difference. Please help now!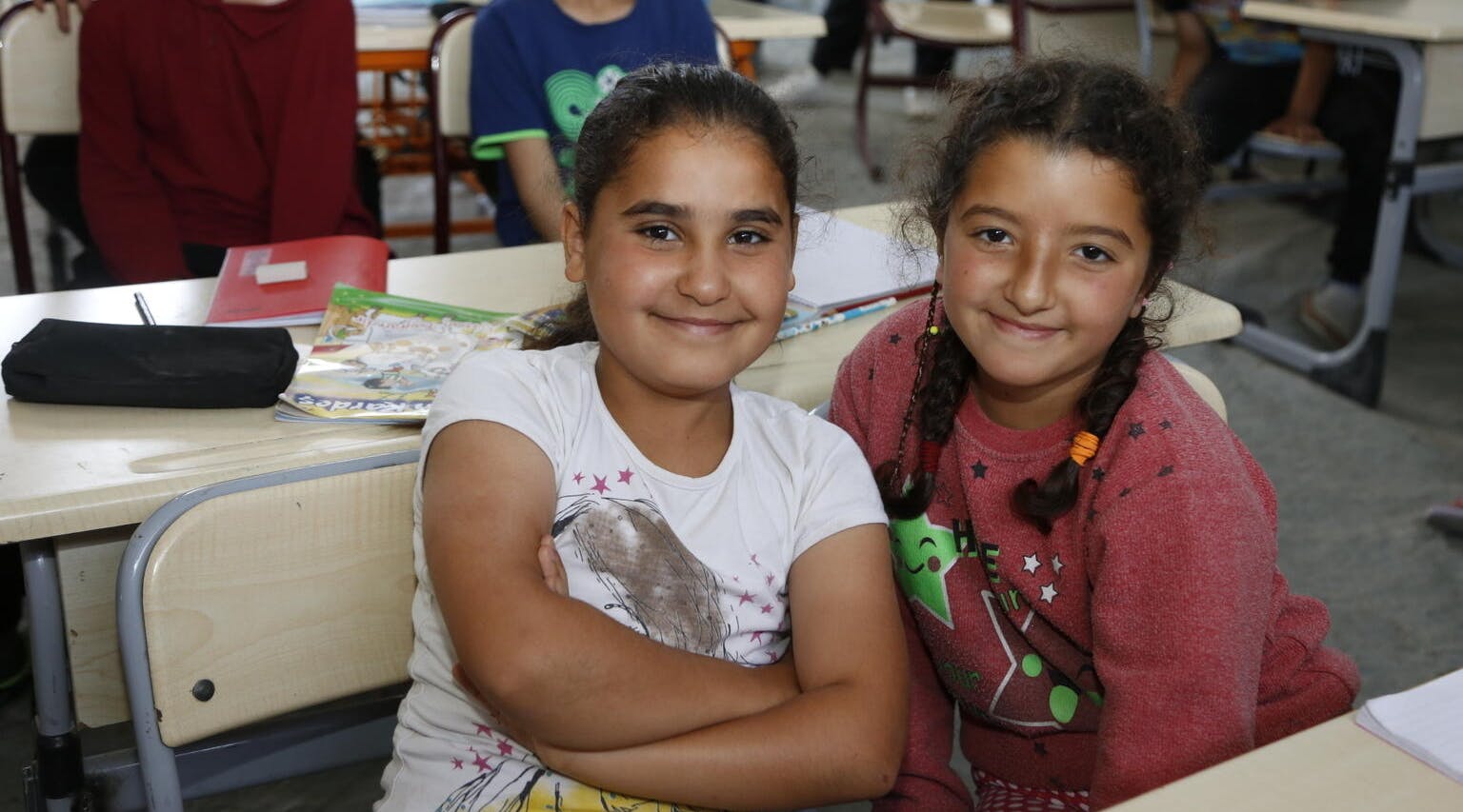 Two friends attend a class held at a UNICEF-supported tent classroom in Hatay, Türkiye. 

In June, UNICEF supplied a further 40 school tents, 100 early childhood development (ECD) kits, 200 recreational kits and 150 school-in-a-box kits to support children's education. 
A tough challenge lies ahead
Kids in Türkiye and Syria continue to face ongoing challenges as they recover from this powerful disaster. It will take many more months, and even years for children's lives to return to normal. 
In the meantime, UNICEF will continue to strive to support those kids and families most in need. Every extra dollar we receive will help. Generous support from donors will help us continue to provide essential services to those kids and families affected. 

Your donation can make a huge difference. Please help now!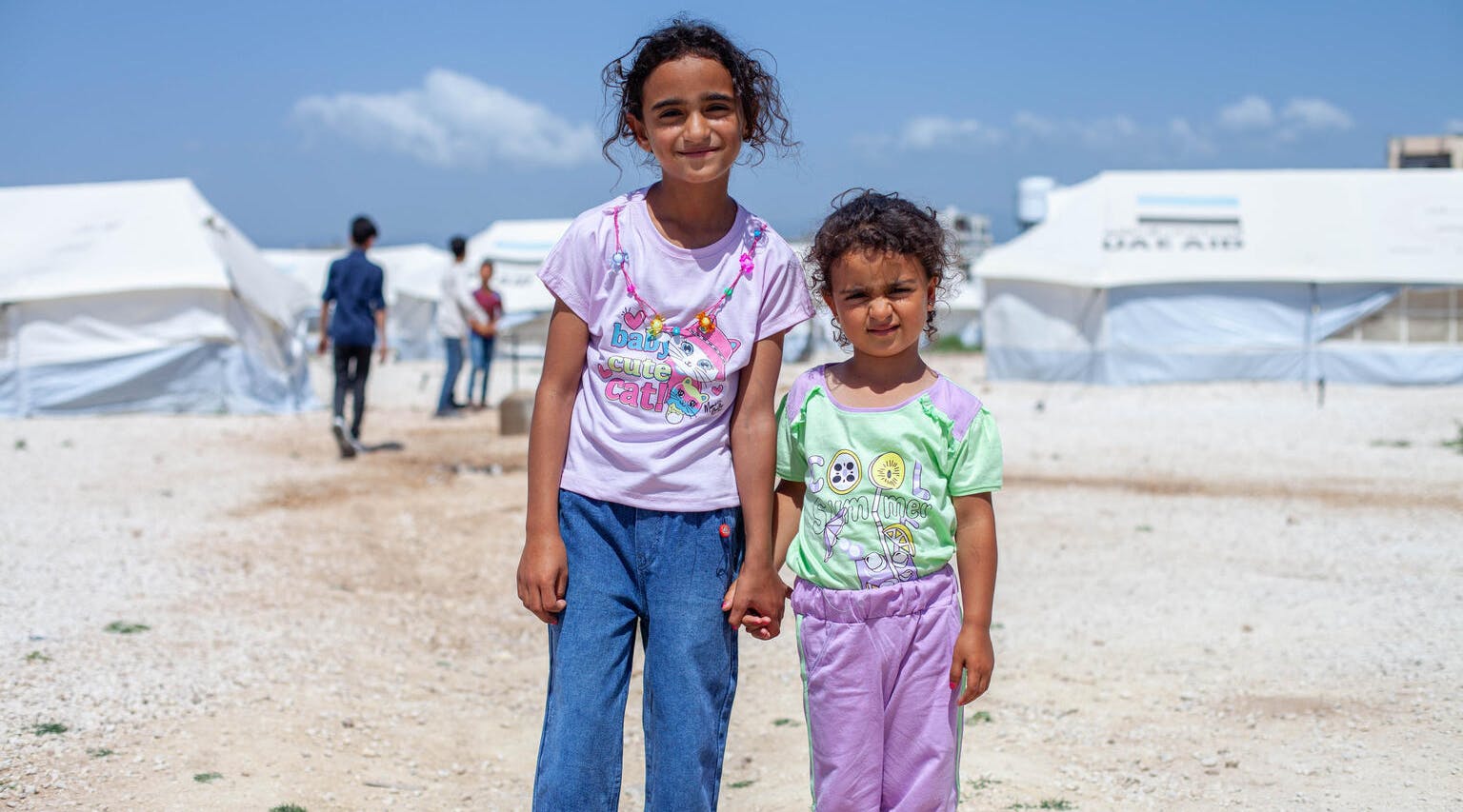 Two girls in new clothes, distributed by UNICEF at a camp sheltering earthquake-displaced families in Jableh city, Lattakia, Syria. 

UNICEF reached displaced children who were forced to flee their homes with merely the clothes on their backs with summer clothing. The packages included t-shirts, pants, pyjamas, and other clothing items as well as some toys. 
UNICEF's work is 100% donor funded. We rely on the generosity of people like you to deliver life-saving help and supplies to kids in 192 countries and territories around the world.  
We've been on the ground in Syria for more than 50 years and Türkiye for more than 70 years. We're there for children before, during and after emergencies, ready to deliver urgent help where it's needed most. During this devastating time, we're working around the clock to protect the health and welfare of children there. 
Every year UNICEF responds to over 300 emergencies around the world from a network of supply hubs around the world - and with your help we can continue to be there for children when they need it most.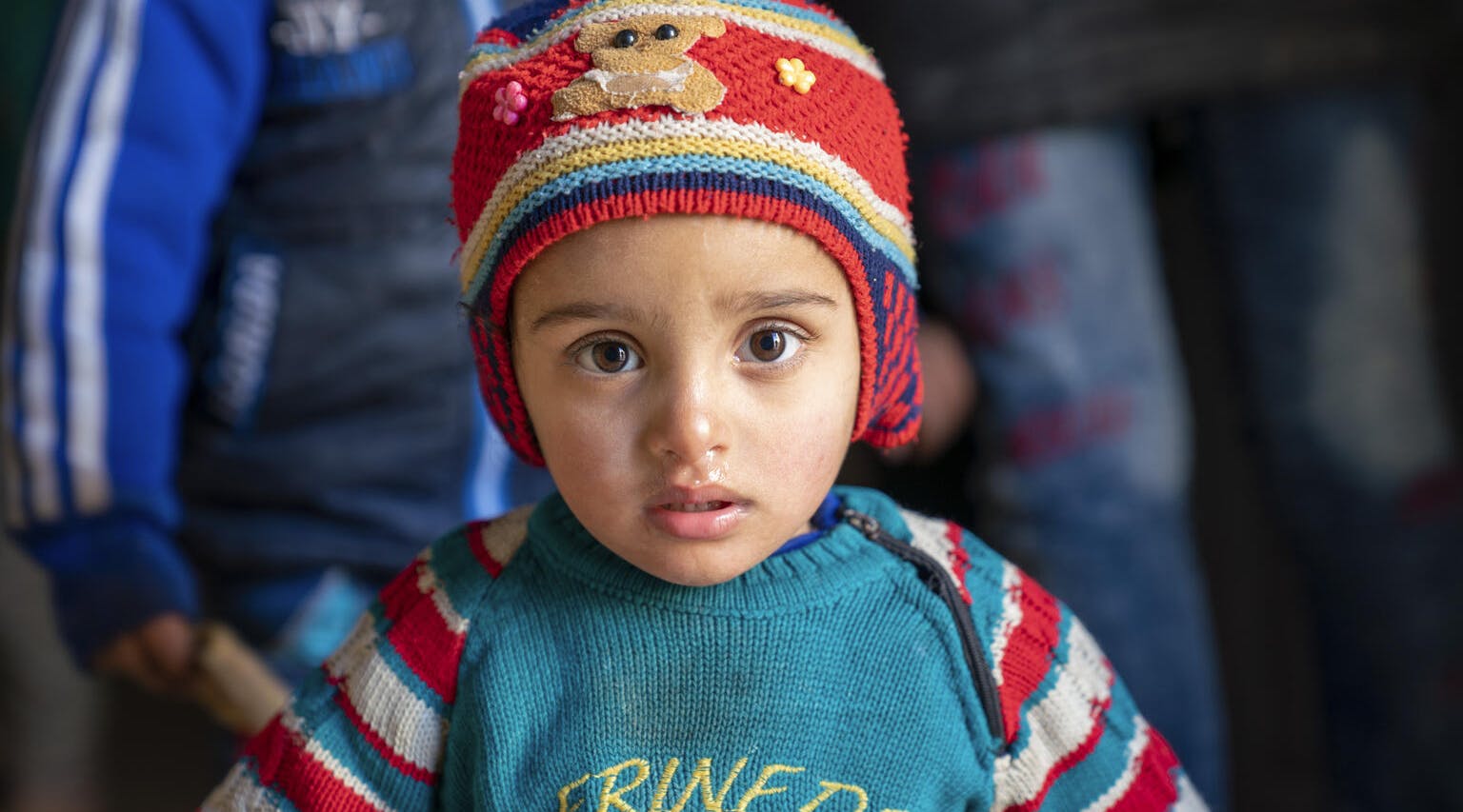 Other ways you can donate
If you'd like to donate over the phone, call our friendly team on 0800 243 575. 

If you'd like to donate direct to our bank account, please use account 01-0505-0463764-00 and code 'TSEQ-WS'. 
Help us spread awareness of the situation for kids in Türkiye and Syria by sharing this appeal with your friends and family. 

If you'd like to fundraise with your community to support our work, you can start a fundraiser here.
In the unlikely event that the funds raised exceed UNICEF's funding requirements for this appeal, your one off or monthly gift will go to our Greatest Need Appeal.  

Your life-saving monthly donations will support our Türkiye-Syria Earthquake Emergency for six months. After that they will go into our Global Parent fund to save and protect children worldwide. 

Appeal information updated: 20th November, 2023.